waterfront
My lifelong dream of riding a Segway comes true. Here's my review of this Portland tour:
[more]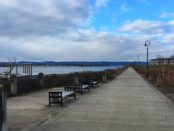 Enjoy views of the Columbia River and Oregon on this paved trail on the Washington side of the river.
[more]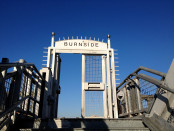 It is absolutely beautiful out right now.  Cold and windy… but beautiful.   The sky is never this blue in the summer.  There is too much smog and dust in the air.
[more]