Enjoy views of the Columbia River and Oregon on this paved trail on the Washington side of the river.
It is no secret that I love Portland's waterfront loop. I've been walking and running it for years, but did you know Vancouver also has a waterfront trail? It's called the Renaissance Trail. It's five miles and it's paved! It is not a loop so you need to either do sections, a car shuttle or plan on a long 10 mile walk. It begins at Wintler Park and ends in Esther Short park in downtown Vancouver. It parallels the Columbia River, passing Fort Vancouver and Pearson Air Field along the way so there are lots of things to see and do along the way.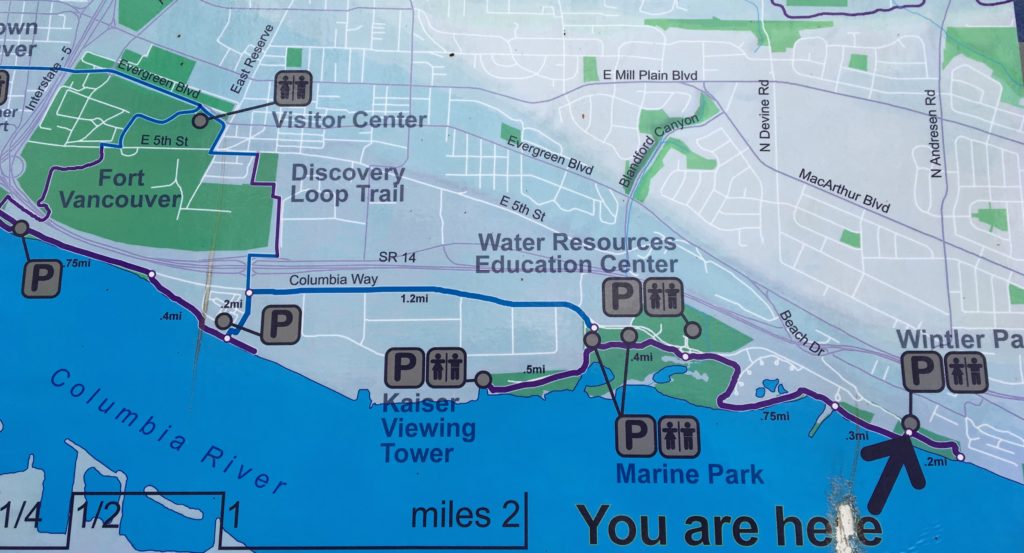 We recently did the eastern section from the starting point at Wintler Park to the Kaiser Viewing Tower in Marine Park. It was cold and windy (But not snowy) the day we were there, but had great views of the river and the planes landing and taking off at the airport right on the other side of the river. It was icy on the banks that day, but in the summer there are plenty of beaches along the way to toss out a blanket and relax.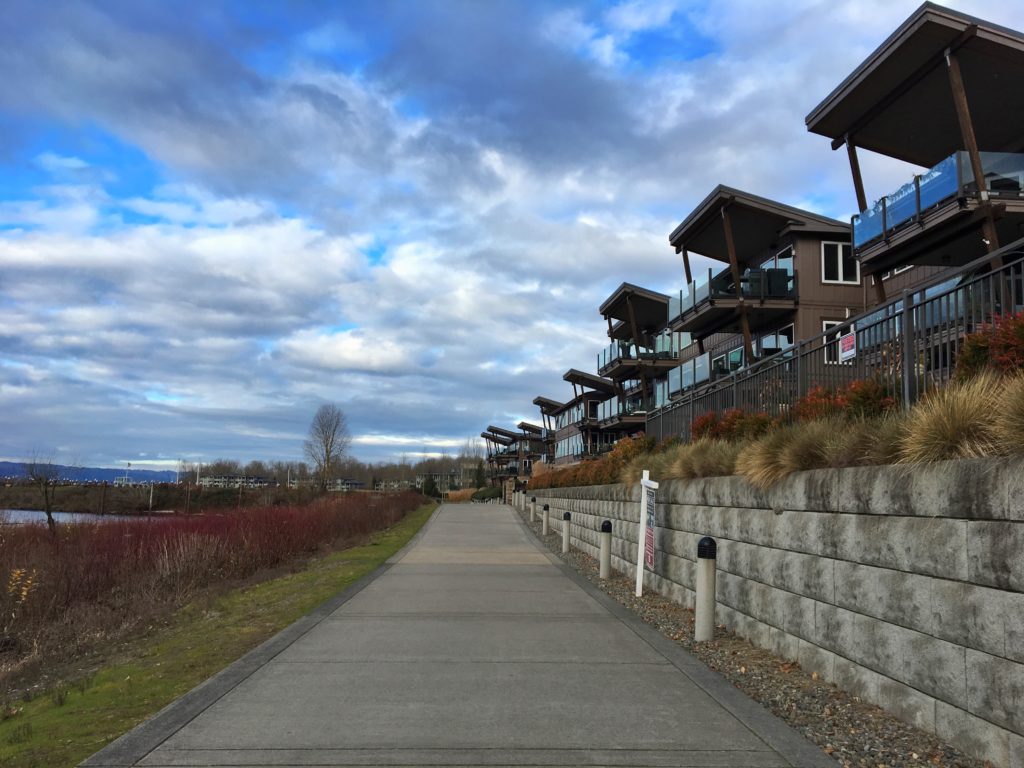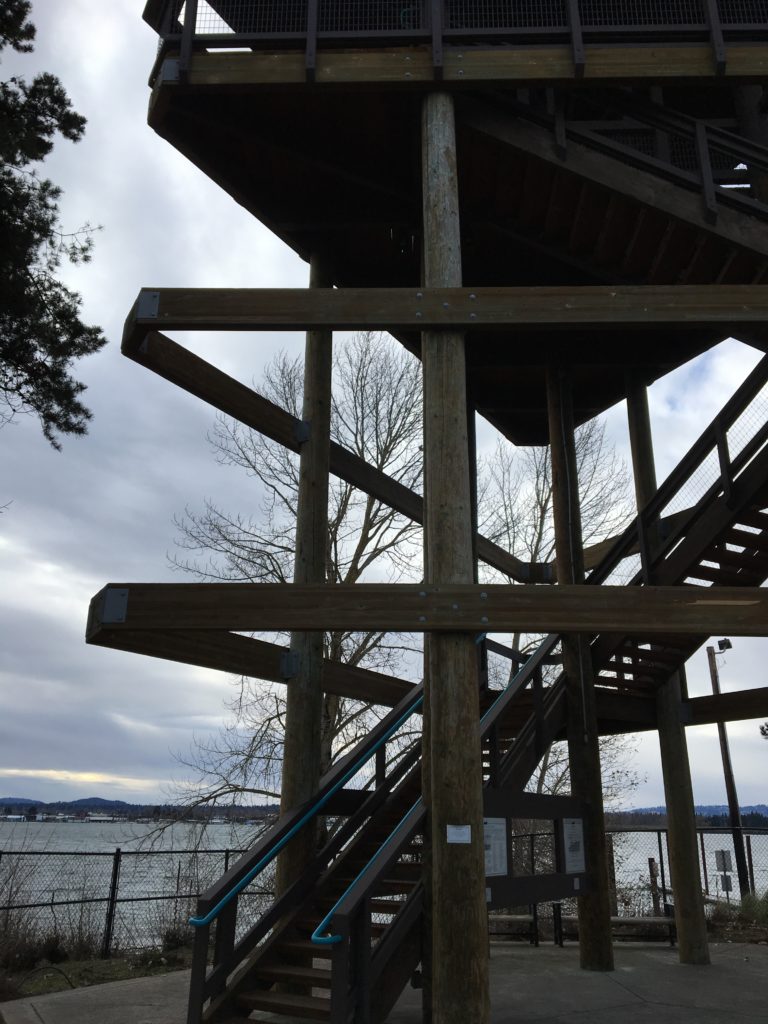 I should mention that a portion of this trail is along the side of a road. 1.2 miles of the trail is along Columbia Way until it connects with another waterfront trail that will take you into downtown Vancouver. I have not walked it yet, but I plan to soon.
Overall this trail was excellent, well maintained with beautiful views, but we did find it to be especially cold and exposed to the weather on the day we were there. I'm looking forward to exploring it further when the weather warms. Happy trails!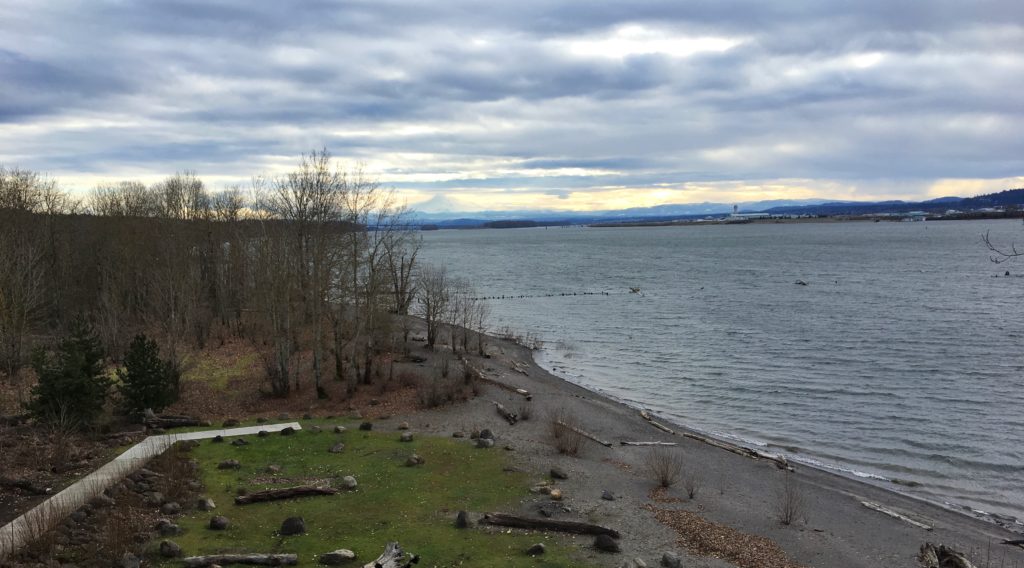 RENAISSANCE TRAIL
VANCOUVER, WASHINGTON
5 MILES- TRAIL MAP