VIDEO: This psychedelic, art museum/installation/experience will blow your mind! Read all about and watch my insider video…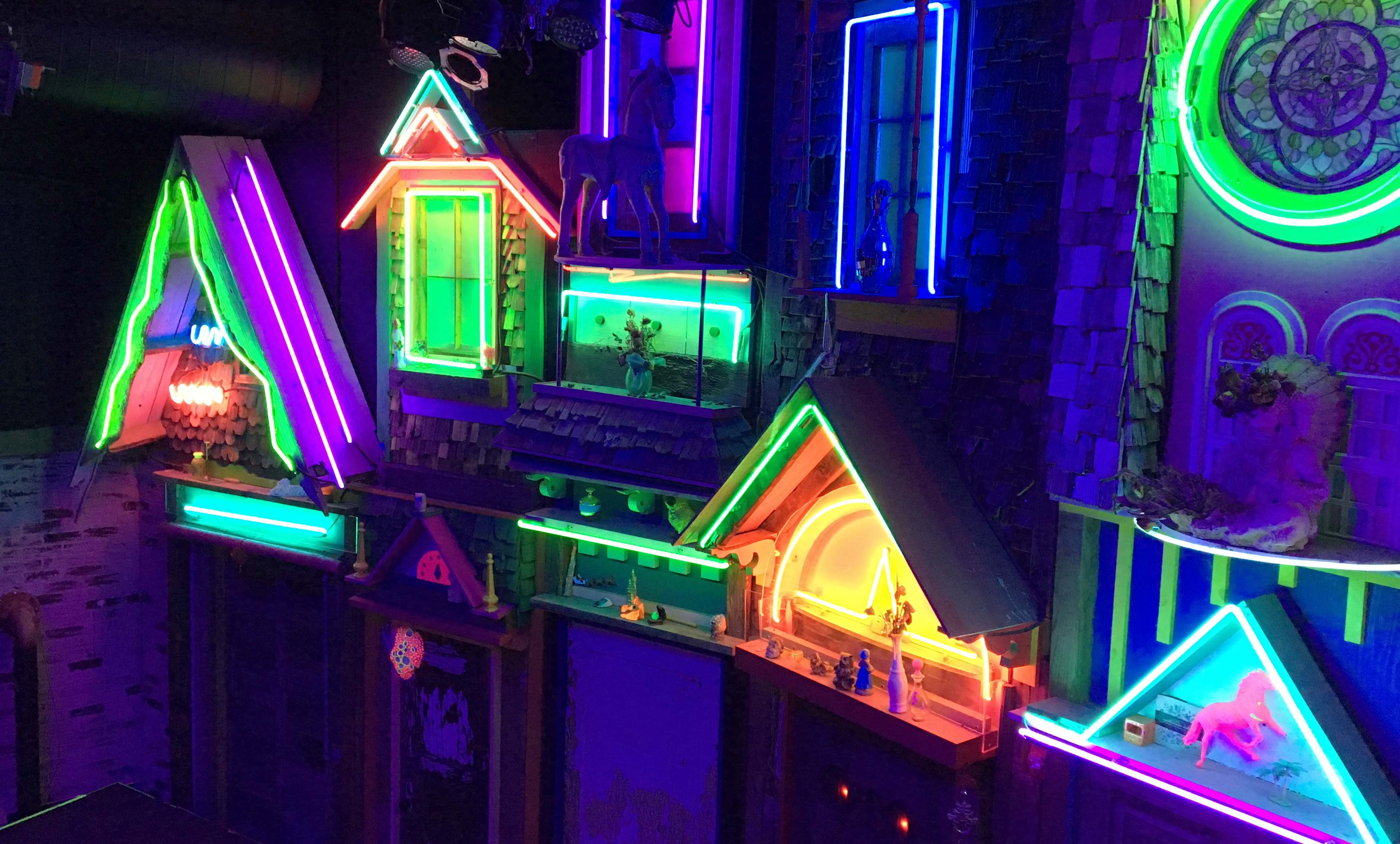 Here is why I love my husband:
"Hey, can we fly to Santa Fe to go to this crazy art museum?"
"Sure!"
He never even looked up the crazy museum I was talking about. I guess he knew I had good taste. Or maybe he knew that I wouldn't stop bugging him until he agreed. Whatever it was…off we flew (via a stop in Tucson to see family) to New Mexico to visit Meow Wolf.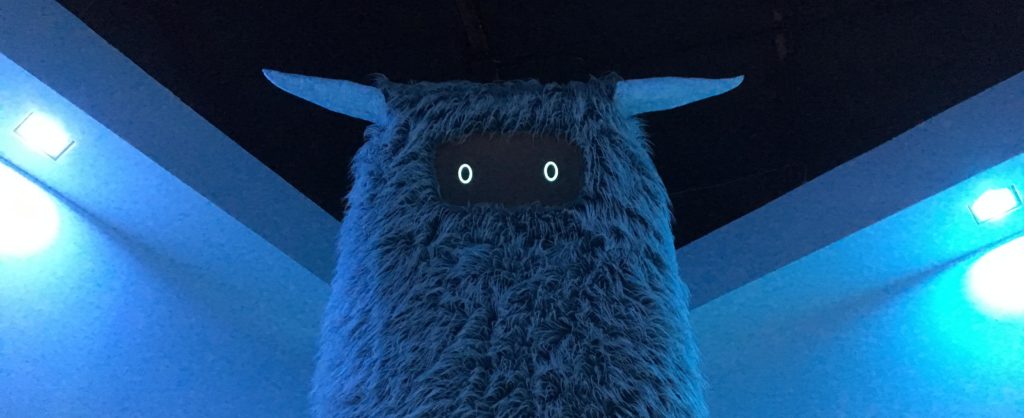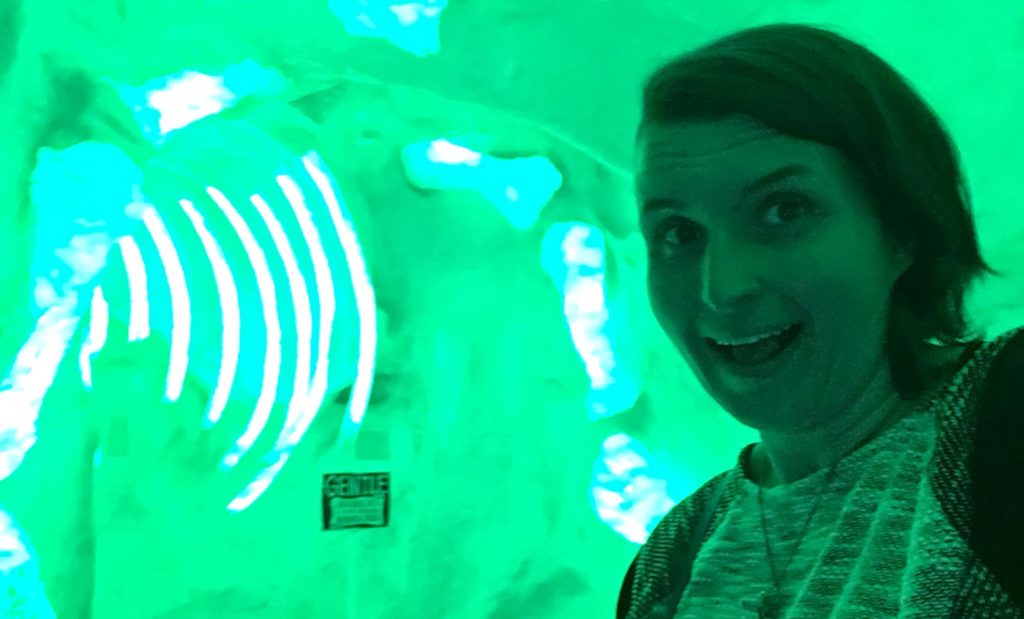 How do you describe Meow Wolf? Museum? Playground? Interactive Art Experience? They describe themselves as an "Immersive Art Installation" but it's so much more…. community space, music venue and children's museum. It's partially funded by George RR Martin (Game of Thrones author) if that matters to you. We found it equally entertaining for adults and children. One of my friends, David, visited a while back and said "My face hurt afterwards from smiling so much." I don't really want to get too bogged down in describing the place, so I made this video to give you an idea of what this place is like.
We visited on fairly quiet weekday in early December. We had our three year old along, and she was far from the only child. There were also a huge group of kids on a field trip and a number of families with babies in carriers. Brigitte had a great time, but did get a little overwhelmed a few times. It's a very intense place. We had to leave to take a break in the art/play area in the lobby. And after we left she referred to the experience as "The Scary Restaurant" for some reason… so interpret that as you want.
I don't want to get into the specifics of what goes on inside, other than there are 70 rooms to explore, that are all connected together through hidden passages, secret doors and a strange passageways. One minute you are in a family home, the next a camper trailer, then a space ship, jungle or tree house. The best part of this is breaking the usual museum rules. If you see a door, try to open it! If there is a button, push it! A ladder or staircase, up you go!
Overall, I'd say Meow Wolf was the highlight of our visit to Santa Fe. And Santa Fe is a REALLY great town! IMO it is a MUST VISIT New Mexico attraction. Since our visit, I've heard that they are opening a location in Denver, so watch for that Colorado friends!
One important thing to know is your tickets for all day…. so consider visiting for a few hours in the morning then again in the afternoon. But bottom line… get your butt down to Santa Fe.
Happy exploring!