A Columbia River Gorge curiosity! I'll show you how to find the remains of the Skamania Stone House hidden in plain sight on Highway 14.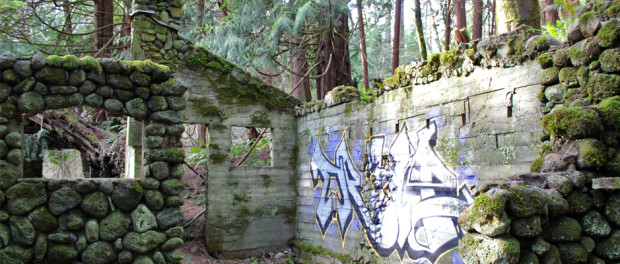 I love a good treasure hunt. I love tracking things down and searching for treasures and prizes. That's why I have really fallen for orienteering in the past few years. And I love a good adventure. So when I first heard about the Skamania Stone House I was immediately OBSESSED.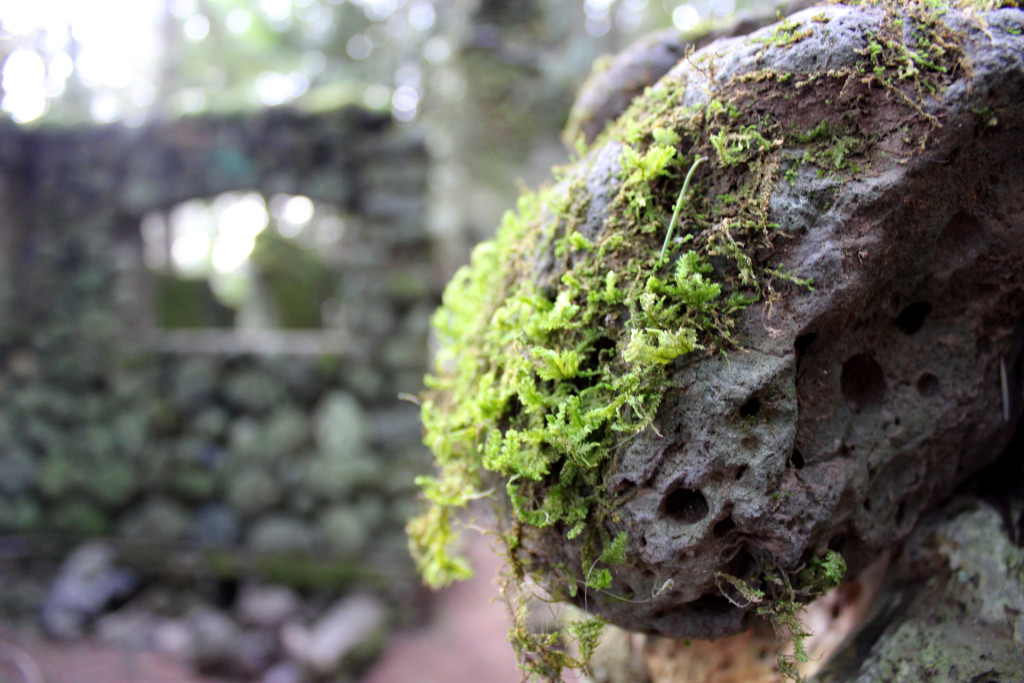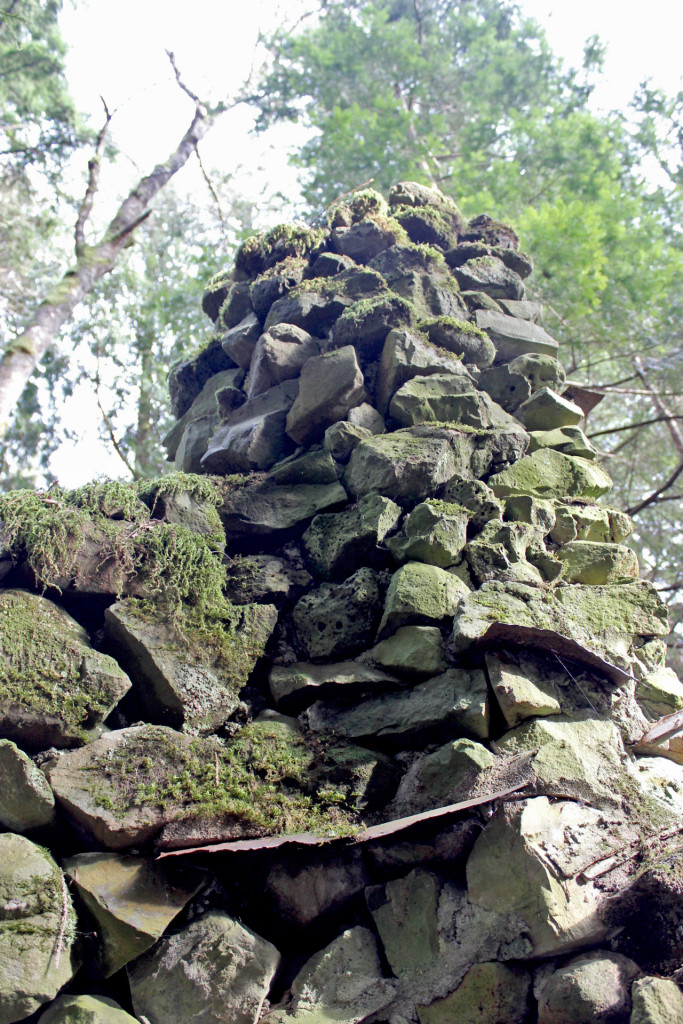 All I knew was that it is the remains of an old house, hidden in the woods just off of highway 14. The few photos I'd seen looked enchanting, and even more intriguing, all the directions I found online were rather cryptic:
3 miles from Beacon Rock

Only a few hundred feet from highway 15 but barely visible.

"Look for a weirdly cut cedar tree"

Across the highway from Franz Lake.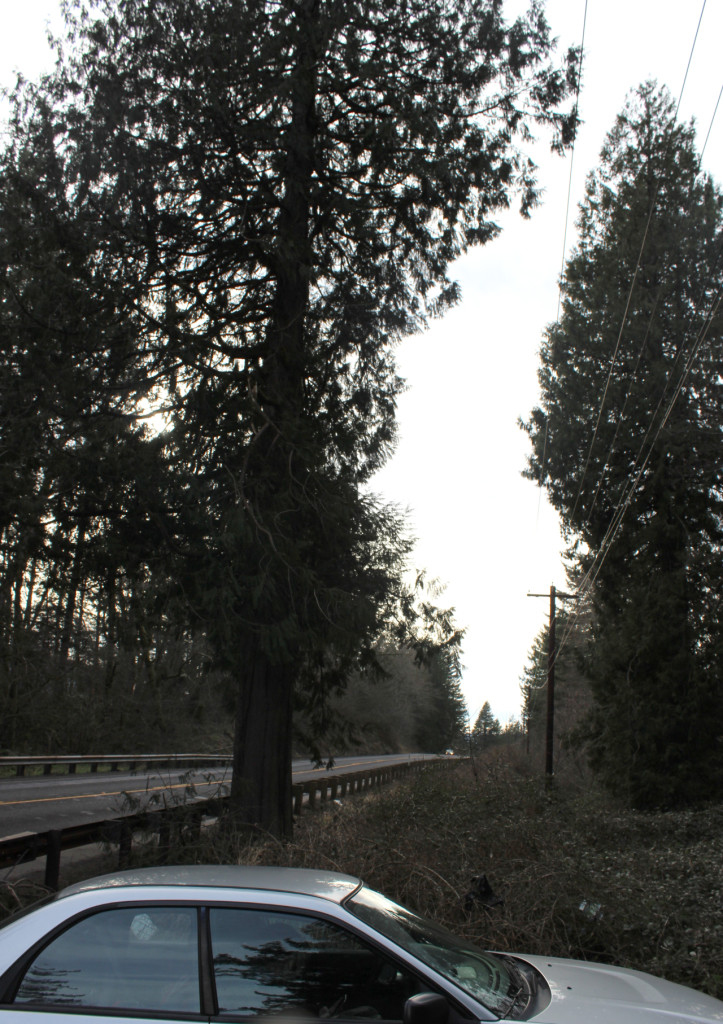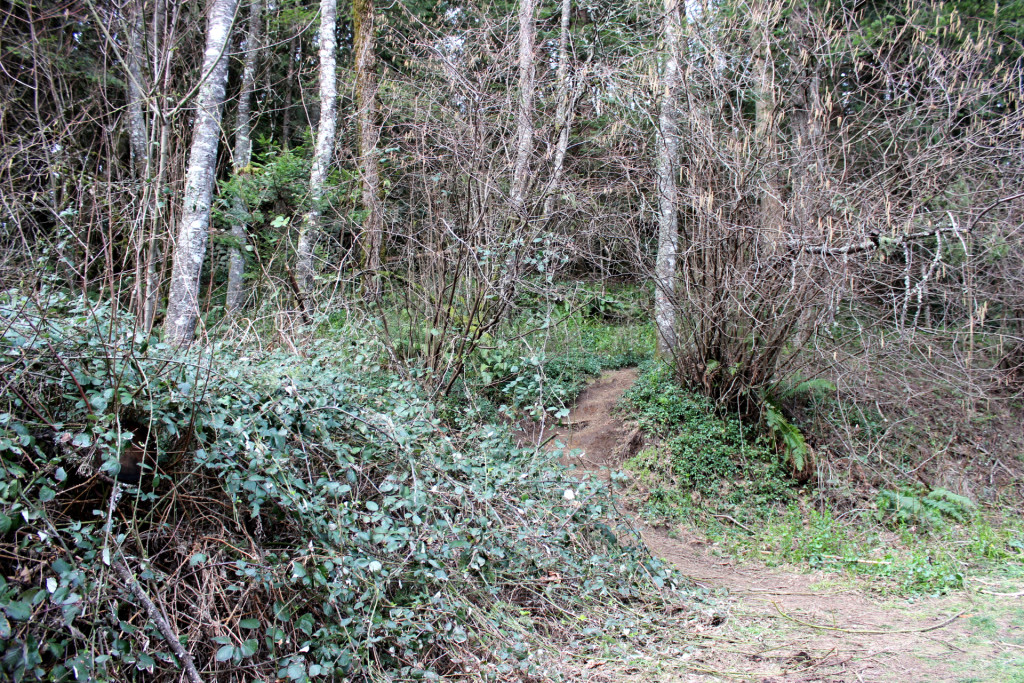 Challenge accepted. I gathered the troops and we headed for the gorge. We drove out I-84 and crossed the Bridge of the Gods, then headed back west on Highway 14. Once we past Beacon Rock we set the odometer and fired up Google Maps, watching for Franz Lake and the 3-mile point on the highway. We passed it twice, then when we were just about to give up…I saw it! The outline of an old house through the trees. We also spotted the weird cedar tree. So we quickly turned around and parked. There is a little pull out with room for one, maybe two cars.
It really is right next to the highway. It was less than a minute walk, even the baby made it. Just far enough into the woods to be nearly invisible. Plus it's made out of river stones and covered in moss, so it camouflages into the setting beautifully.
The hearth and chimney end of the house is in great shape, but a tree has fallen across the other end. Other than a little graffiti and some candles in the fireplace, the area is clean and well taken care of. I was a little worried about things like needles and broken bottles with a baby along but I saw none of that. We hung out, took photos and examined the building for a good 45 minutes, while the baby toddled around eating Goldfish.
Not only were we thrilled that we found the place, it was really beautiful too. After pulling back onto highway 14, we celebrated our success a few miles down the road at Backwoods Brewing in Carson.
If you want to find the place yourself, here are my directions:
It's between milepost 31 and 32 on the north side of the road. About 200 feet west of milepost 32.
You will see a small turnout at the end of guardrail. Park here. It is under some big power lines.
The trail is to the east of the parking space.
Good luck and happy hunting!