A new soft serve ice cream shop from the ultra creative Salt & Straw team. Here's what I thought of their latest creations.
Just in time for the warm spring and summer, Wiz Bang Bar is open for business. Have you heard of this place? If not, here's the scoop (sorry, I only got 4 hours of sleep last night so puns are hilarious to me right now):
Wiz Bang Bar is a new restaurant from the folks at Salt & Straw.
Unlike the original shops, this place only does soft serve along with some novelty desserts.
It's inside the new Pine Street Market, Portland's first food hall, which officially opens May 1st.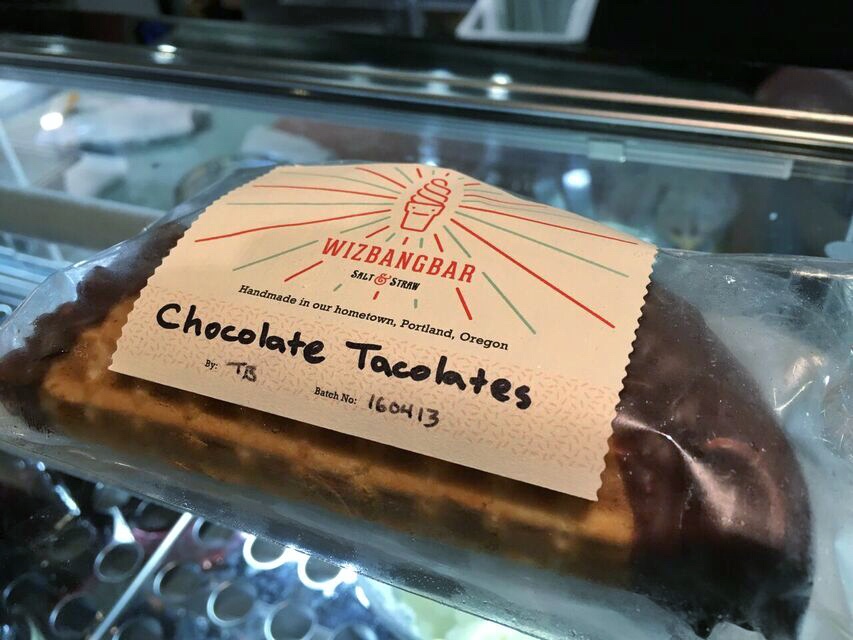 I was lucky enough to attend the preview last week, where I got to taste a bunch of stuff from the menu. From the media coverage I read ahead of time, I was really excited to try their version of a ChocoTaco and the Oregon Ham soft serve. You heard me right. Ham flavored ice cream. Salt & Straw always pushes the flavor envelope and this pork lover was intrigued. But did I like it? You'll have to keep reading…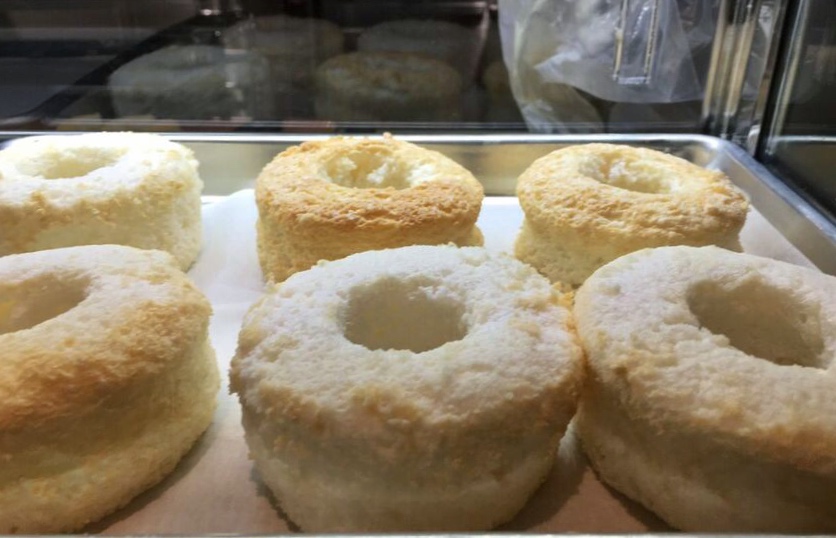 What I really love about this new venture is that they make all their own candies, cakes and cookies to mix in and top their creations. Everything is made in house and it shows. One of my favorite ice cream flavors of all time is cookie dough. Wiz Bang does a cookie dough "concrete" (think Dairy Queen Blizzard) and it is phenomenal with delicious sweet cream and HUGE chunks of cookie dough. Finally a cookie dough ice cream that doesn't leave me fishing for more chunks.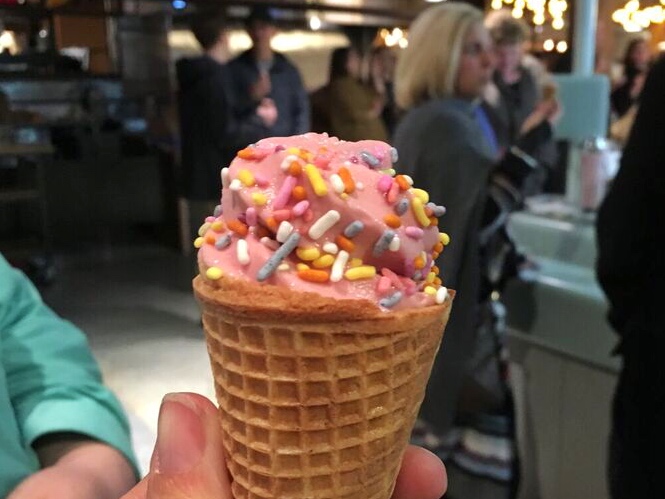 My second favorite treat was the strawberry coconut cone. I was already a few bites in and loving it, when I learned it was dairy free! I would never have known, it was so creamy and delicious. I highly recommend. It's also some of the most refreshing treats. Order this on a super hot day.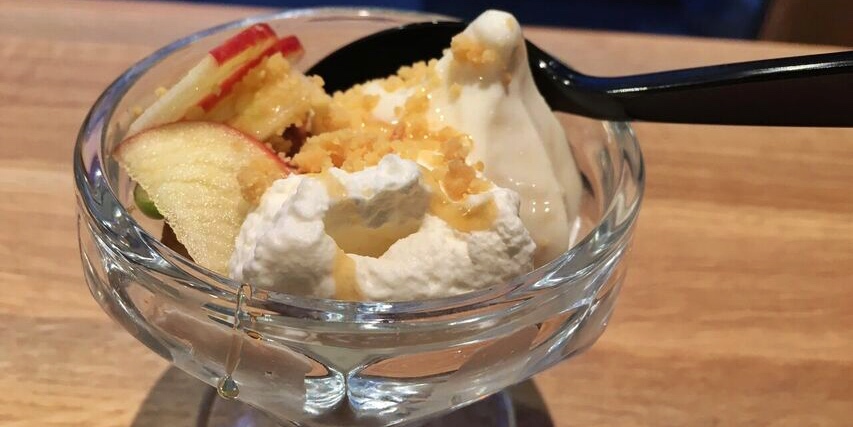 From the sundae category, we tried the Ritz Pie a la Mode with a cracker crust, apples and sweet cream. The perfect combo of salty, sweet and fruity. It was fantastic but the next time I stop in, I really want to try the Rhubarb Sour Straw Sundae, because I love me some sour straws and I really want to see what the home made version is like.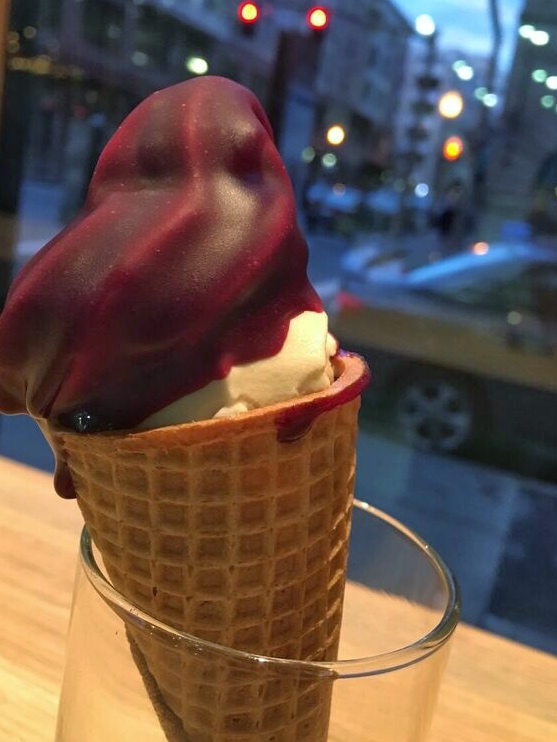 So… what about the ham soft serve? Sadly, it was not my favorite. I really liked the blackberry magic shell, but the ham flavor was just weird as an ice cream flavor. It wasn't gross or anything, so if you are curious, give it a go, but I won't order it again, especially when everything else is so great. To me it's a novelty, much like that turkey flavored Jones Soda at Thanksgiving, but to each his own.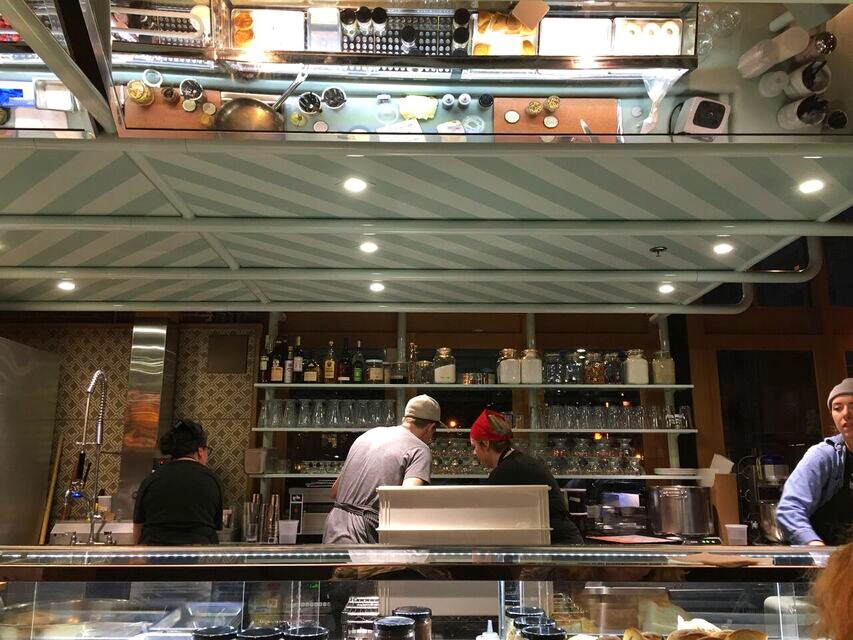 One final note: I love the Wiz Bang Counter! It has a tilted mirror on the ceiling so you can see the ice cream chefs at work. It's a fun touch I really love. I'm curious to see if this place gets the lines Salt & Straw is known for and how it changes over the next few months as the rest of the market gets up and running. So I say go now, and eat yourself silly before all the people and tourists get wind of it.
WIZ BANG BAR
PINE STREET MARKET
126 SW 2ND AVE
10AM-11PM DAILY