A new diner with delicious sandwiches, soda fountain, and desserts opens in downtown. They serve breakfast too!
I love me a good old-fashioned diner.  I love Blueplate in downtown is one of my favorites, I really like The Portland Penny Diner too, and now there's The Dime Store.  I had heard a little about it's opening but once Eater PDX put it on the July "Heatmap" I decided that maybe I should stop in to give it a try.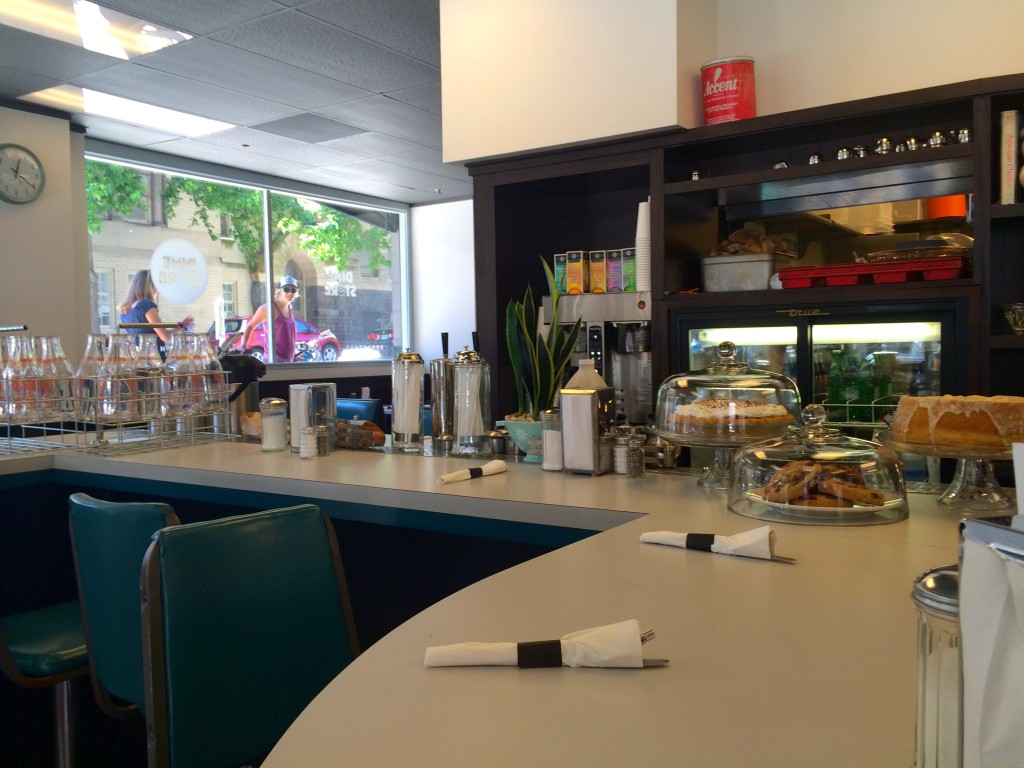 The place is really cute, freshly painted with bright blue vinyl chairs and booths.  I met my friend (and this blog's webmaster) Josh for lunch.  For noon on a weekday it was a little quiet, but maybe it's still new.  We sat at the counter and ordered couple sandwiches.  I got the cheeseburger; he went with the meatloaf sandwich.  Both of us skipped the fries for a side salad, although now I'm wishing we had tried them.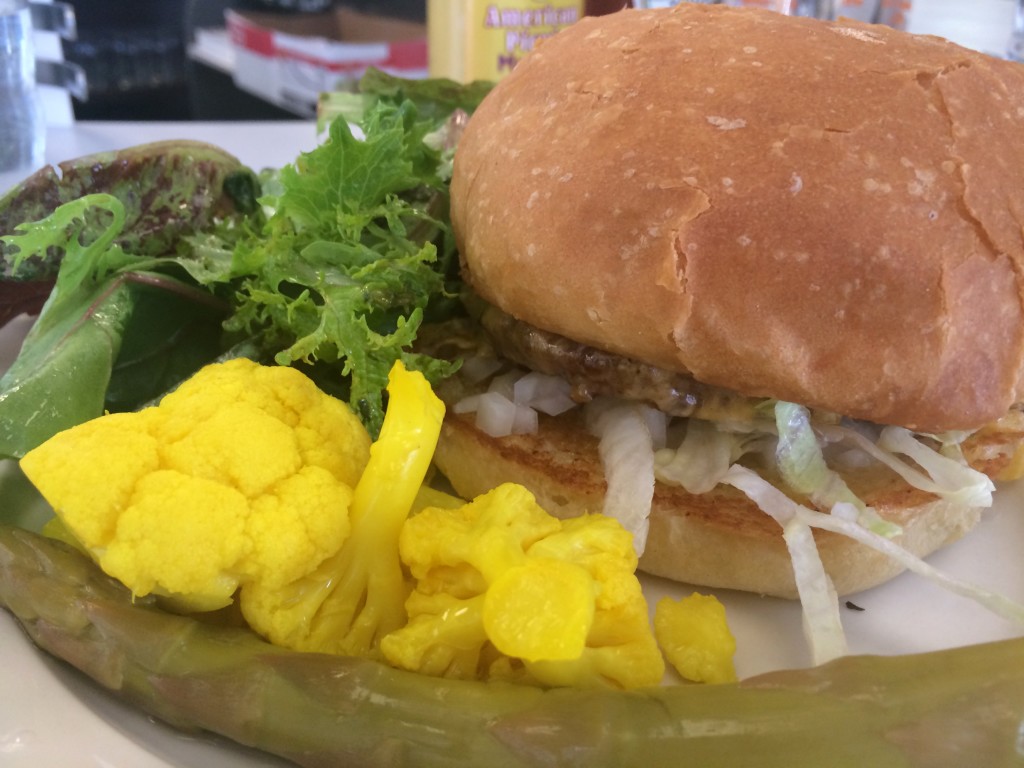 My burger was really good, but in a simple way.  Most importantly the meat looked and tasted great, and I think it was a handmade patty.  Nothing ruins a good burger more than a frozen patty IMO.  I liked it because the bun was soft and held all the toppings, there was a delicious mayo sauce, with some shredded lettuce and pickles.  That's it.  It was simple but really well done.

Then there was Josh's meatloaf sandwich, served on whole wheat bread.  What really took this sandwich from good to AMAZING was the red onion jam.  At the end of the meal Josh even declared this was "the best sandwich I've ever had." I was kind of surprised to hear him make such a bold statement but he was pretty confident.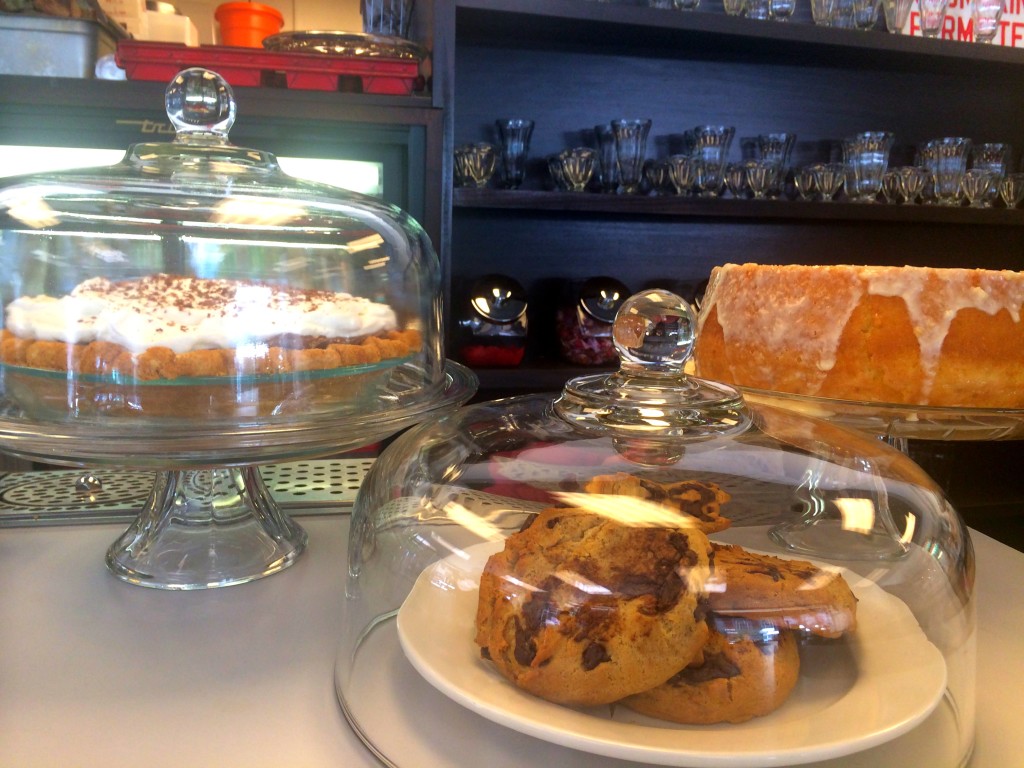 One other nice touch was the homemade picked vegetables served with the sandwiches.  We had asparagus and cauliflower. I wish I had more space in my stomach because I would have loved to try something from the soda fountain menu or their desserts.  They had some cake, cookies and nice pie sitting on the counter.
My only complaint was the heat.  There was no A/C in the place and it was hot!  I was a little uncomfortable, and we each drank a whole bottle of water while we were there.  But other than that, I don't have many complaints.  The prices were okay, the atmosphere was fun and the service was good.  I'm hoping to check out their breakfast sometime too.  If it's as good as lunch, this place is sure to be a hit.
DIME STORE
837 SW 11TH AVE
OPEN 7AM-3PM