Finders Keepers @ Lincoln City
An annual treasure hunt at Lincoln City. From October through May search for handblown glass floats hidden on the beach.
When I was a kid, one of the events I  looked forward to most, the event that symbolized the end of school and the beginning of summer, was the Rose Festival Medallion Hunt.  Do you remember this?   From 1983 to 2005 the City of Portland was involved in a massive treasure hunt every May.  It  was a big promotional event leading up to the Rose Festival.  For two to three weeks (depending on how long it took for someone to find the Medallion) the city became obsessed with one hidden piece of plastic.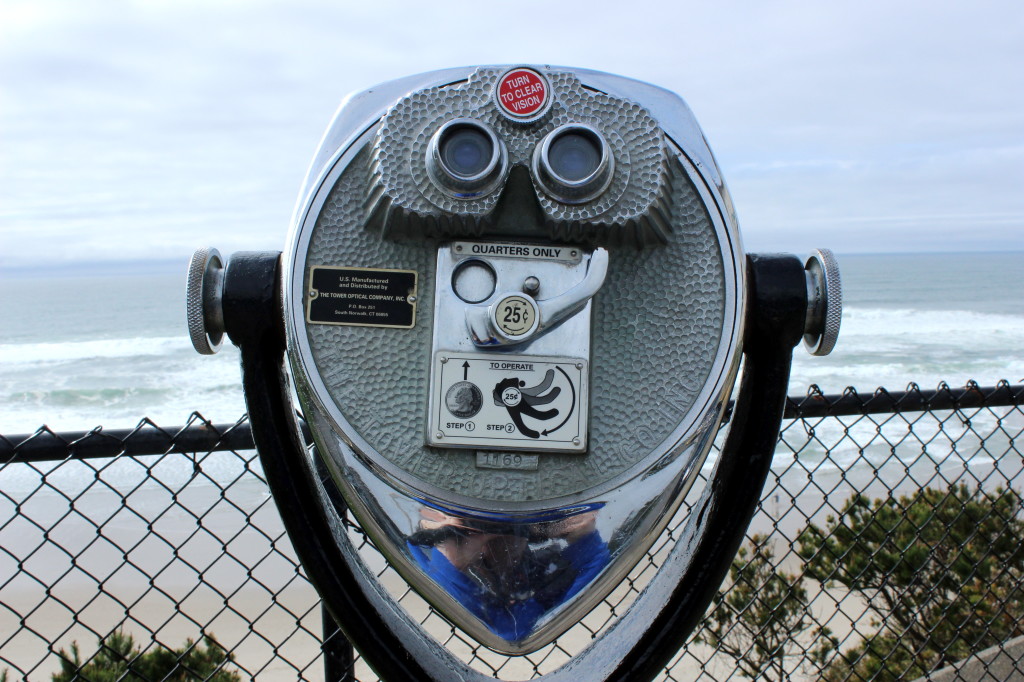 A medallion was hidden somewhere within the metro area.  Each day a new clue was published in the Oregonian.  These were serious clues: cryptic and written in verse.  I remember getting up every morning cutting the clue out of the paper and hanging it on the fridge.  My parents and I  tried to find it every year.  We went to the  library (pre-internet days) to deciper the clues.  We searched local parks.  We even got close a couple times.  Never found it, but we always had fun.  Anyway, they ended the hunt in 2005, here's the Oregonian explanation about why as well as some examples of the clues, and I've missed it ever since.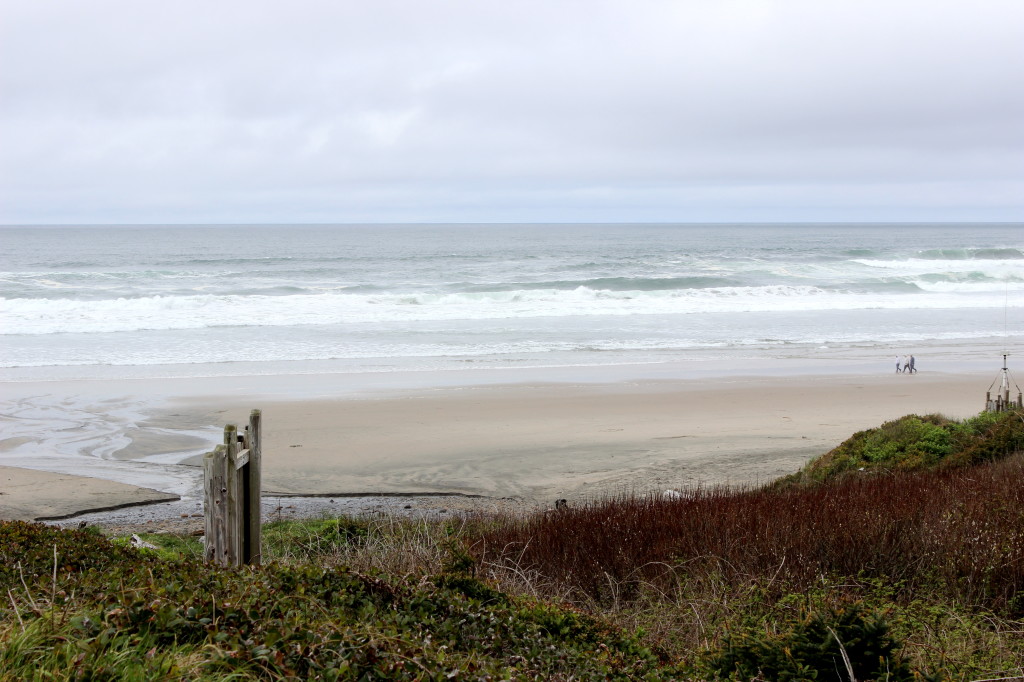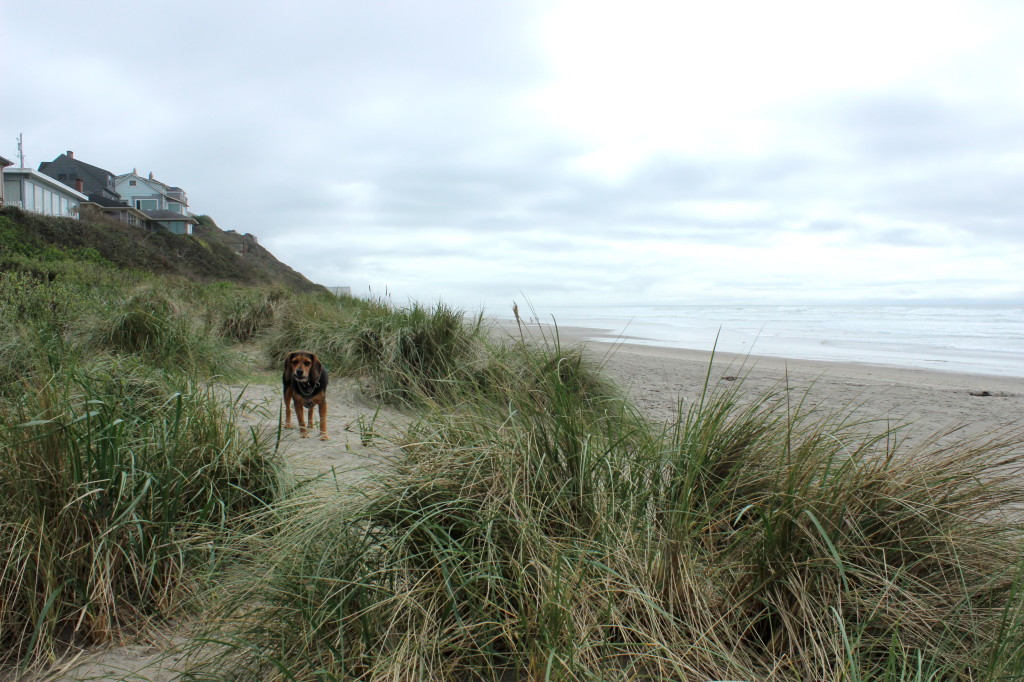 I've always wished for another event like that.  It was so fun.  It felt like a mystery the entire city, kids and adults alike,  were trying to solve.  So I was really excited and intrigued when I saw the commercials for "Finder's Keepers" in Lincoln City.  In an effort to attract more tourists during the off season, they hired artists to make hundreds of beautiful glass floats, then  across the months, the glass balls are dropped  on the beach for visitors to find.  So of course I made plans to go try to get one myself.  This last weekend they dropped 100 on the beach so I packed up the car and the dog and drove to the coast.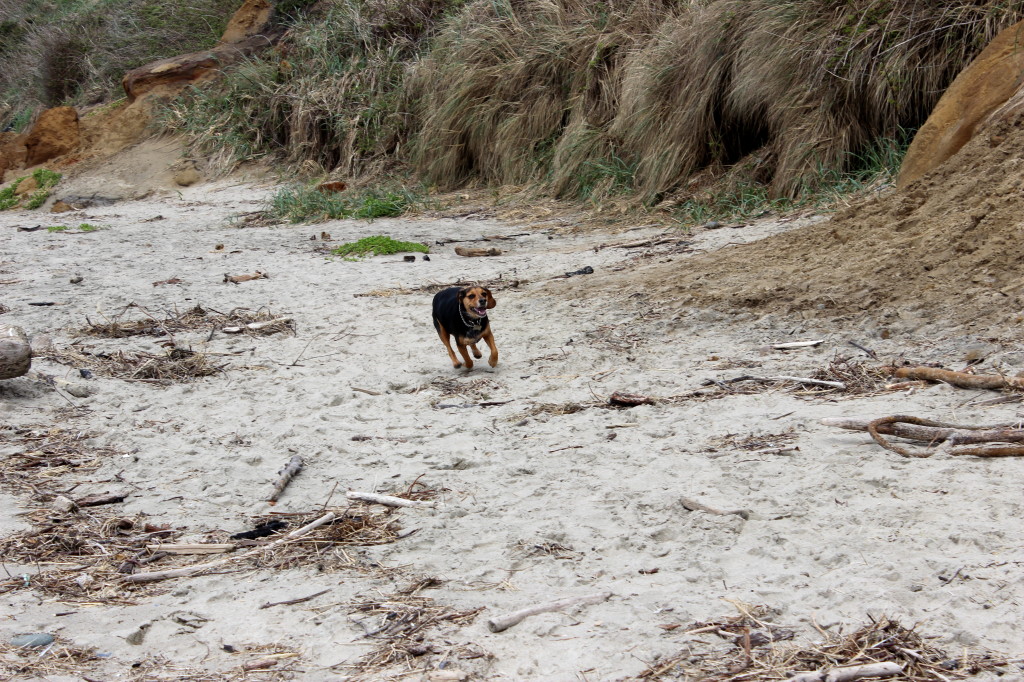 Unfortunately… I didn't find one.  I tried!  Spike and I walked about 5 miles on the beach, searching the rocks, the grass and under the big drift wood.  But nothing.  As soon as I arrived I had a feeling I was out of luck.  I could tell a LOT of people had been searching.  The grass was matted down and foot print trails were beat into the sand.  We were too late! But that's okay.  I knew there was a good chance I would not find one.  I think you need to get up pretty early in the morning to make it happen.  So all I have to share is some photos of the coast and this promotional poster.
Next year I hope to try again.  I think I'll need to spend the night and get up early to start searching.  While they drop the floats a few times each year, there are a handfull of weekends when they drop extras, so keep that in mind if you want to go search.  But whether you find one or not, it's hard to be sad about a day at the beach.
Finders Keepers is hosted in Lincoln City, Oregon and runs from mid-October to Memorial Day.
Here is their website with more information on the drops, boundaries and dates.