lincoln city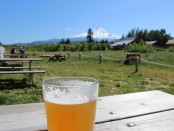 Need to get out of the city? Try one of these 10 day trip ideas. Great for visitors and locals.
[more]
A short hike with a big payoff: a suspension bridge! Check this one out on your way to the coast.
[more]
An annual treasure hunt at Lincoln City. From October through May search for handblown glass floats hidden on the beach.
[more]