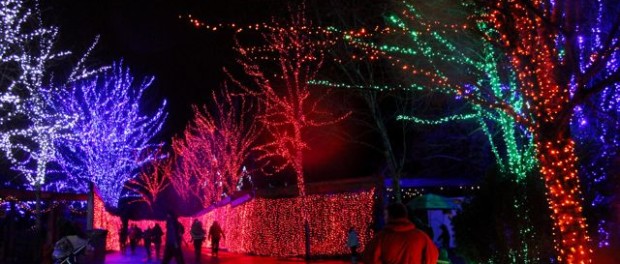 Like most people, I'm kind of a sucker for the holidays.  I love going to all the special events around town like touring Pittock Mansion or driving (or biking) the Winter Wonderland at PIR.  I've done the Grotto and the tree lighting, but until this weekend I've never been to one of most popular Portland traditions:  ZooLights!  So as a nice way to cap off Thanksgiving weekend, we headed to the Oregon Zoo on Sunday night.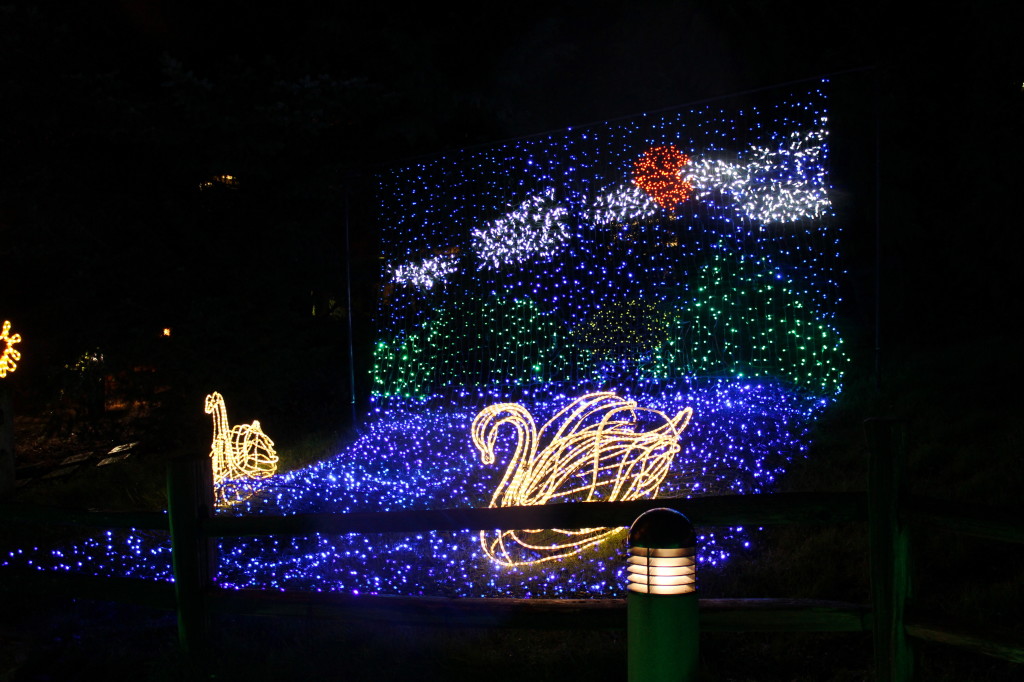 It was pretty busy for the first half of our visit, then it started to rain and the place emptied out fast.  We were not alone by any means, but it was remarkably less busy.  But it worked out well, making it easier to see everything.
Zoolights is set up in one big loop though the zoo.  You walk down from the main entrance, then follow the loop around past the penguins, the elephants, and into the Africa area.  Some of the exhibits were open, but the penguins and all the primates were sleeping when we stopped in.  Kind of cute. The big hit was, of course, Baby Lily!  She was hanging out with her mom in the Elephant house.  And it just so happens, she just celebrated her first birthday!  (Check out my video from when I went to see her  right after she was born.) It was nice to see her, but that room is so tiny!  I can't wait for the big elephant expansion.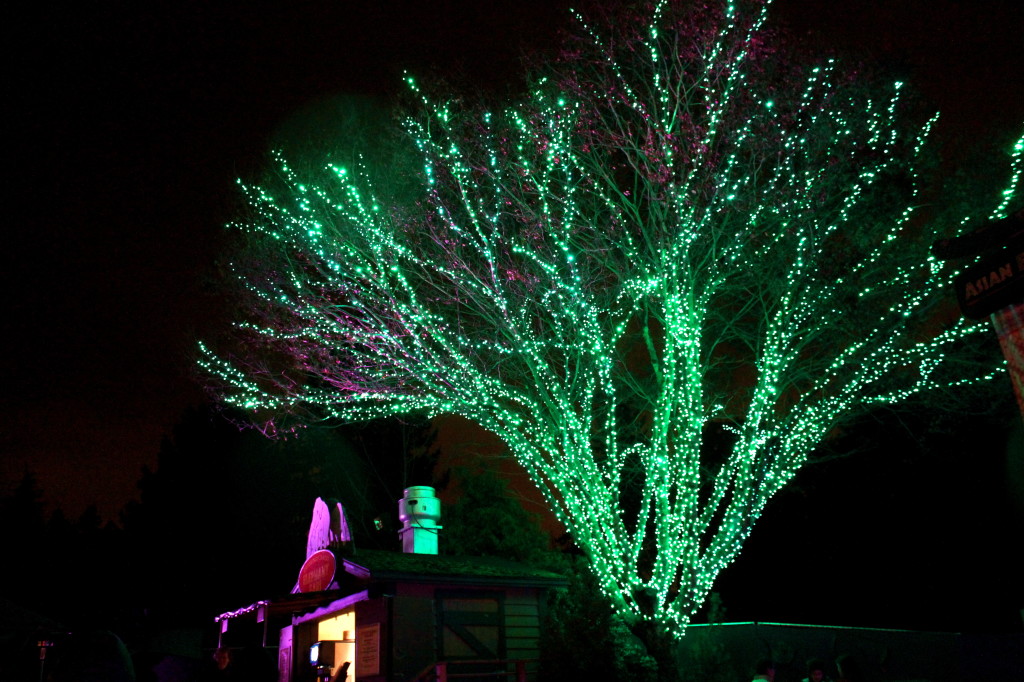 For the most part, I loved Zoo Lights.  It's a nice walk and the displays are pretty good.  My favorite part was this giant light painting.  For two adults it took us about an hour to see it all and visit a few of the animal houses.  It was fun and there are hot chocolate stands all over the place to help everyone stay warm and festive.  Happy holidays!
Zoo Lights runs from now through January 5th, 2014 and costs $7-10 for admission.