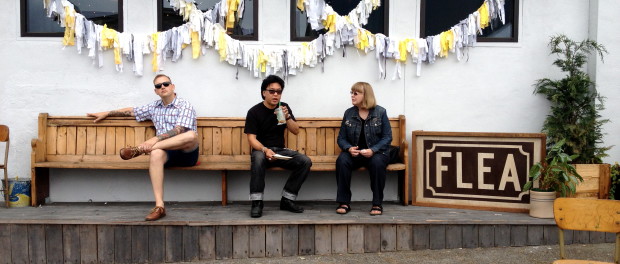 Move over Saturday Market. The Flea is moving in. Somewhere on the Internet, a little bird told me that Portland has a new monthly flea market, so I decided to swing by this last Sunday to check it out. It's right off MLK in SE, close to Andy & Bax.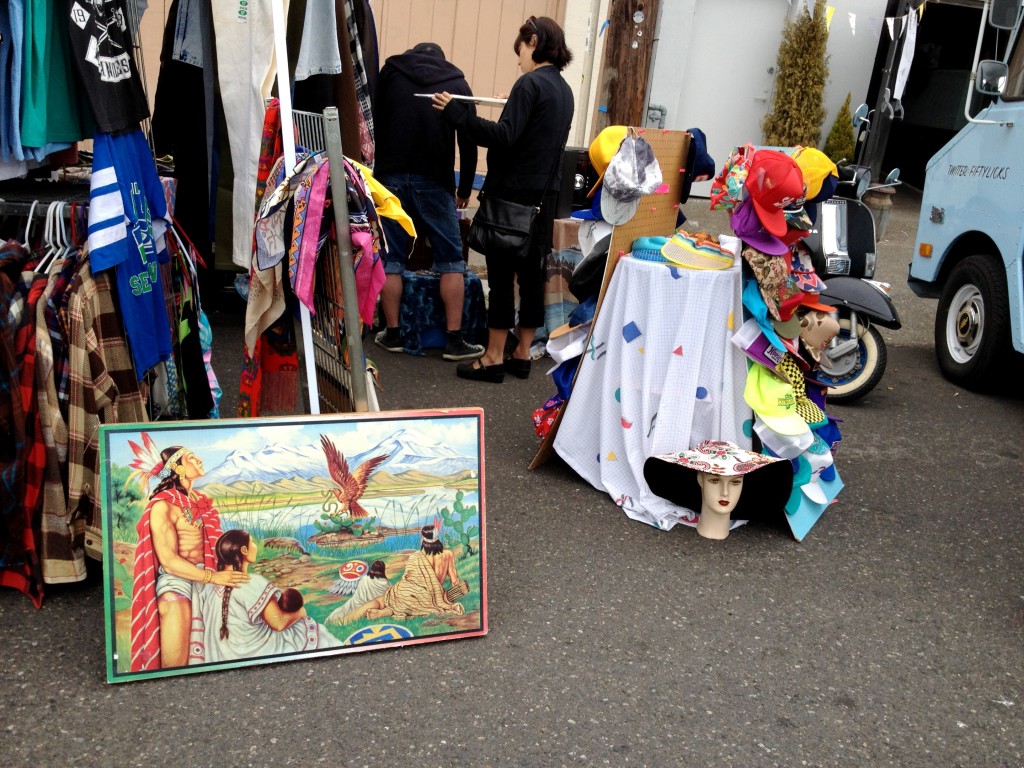 It was actually a little nicer than what I expected from a flea market.  The  furniture, clothes, dishes and knickknacks were a bit higher quality than I was expecting, I guess the vision of Flea Markets is a little junkier in my head. Plus there was some very "Portlandic" (new word?)  touches like artisan coffee, a taco cart, ice cream truck and a local distillery with tastings.
Here's some photos. If you want to go, the next Flea is September 16th.
Check out their web page for more info.