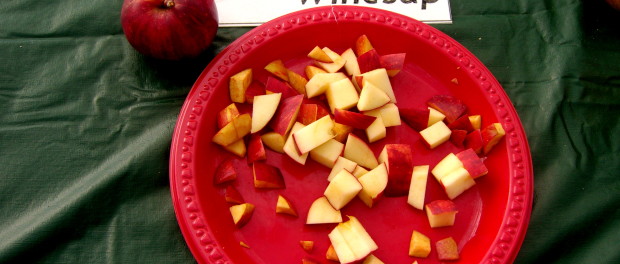 Unfortunately by the time anyone reads this… the annual Apple Tasting at Portland Nursery will be over.  But put it on the calendar for next year!  It's a great way to spend a autumn afternoon, plus it is kid and dog friendly!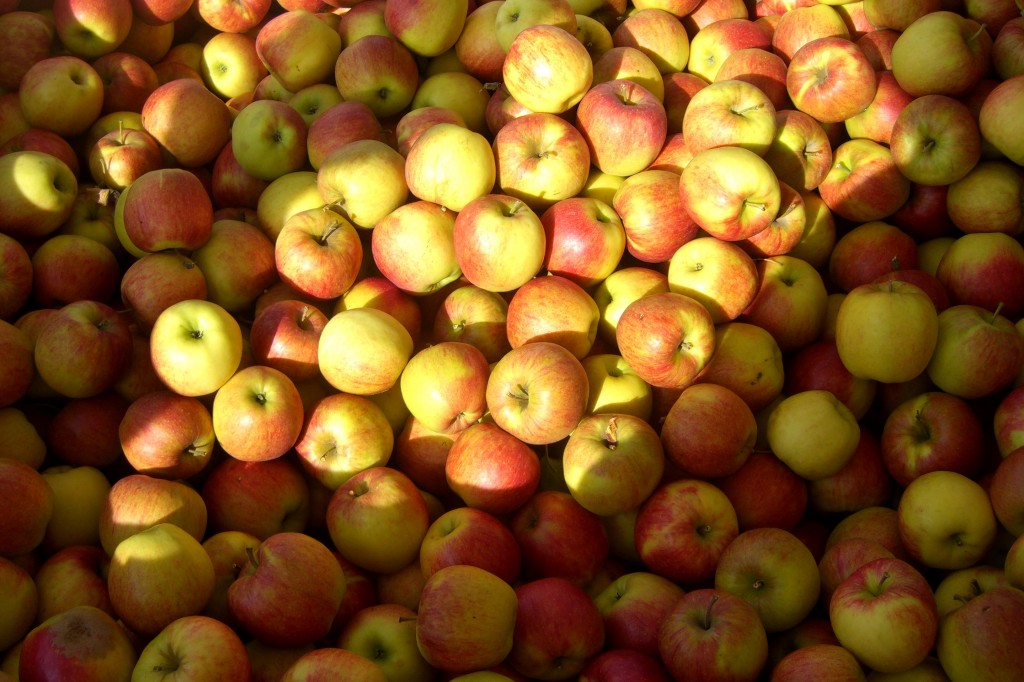 The Portland Nursery on Stark street is not hard to find, but they make it even easier by floating a huge apple shaped balloon above the entrance.  You can see it for blocks.  Be prepared to park on the street, it was REALLY busy when we got there on Saturday afternoon.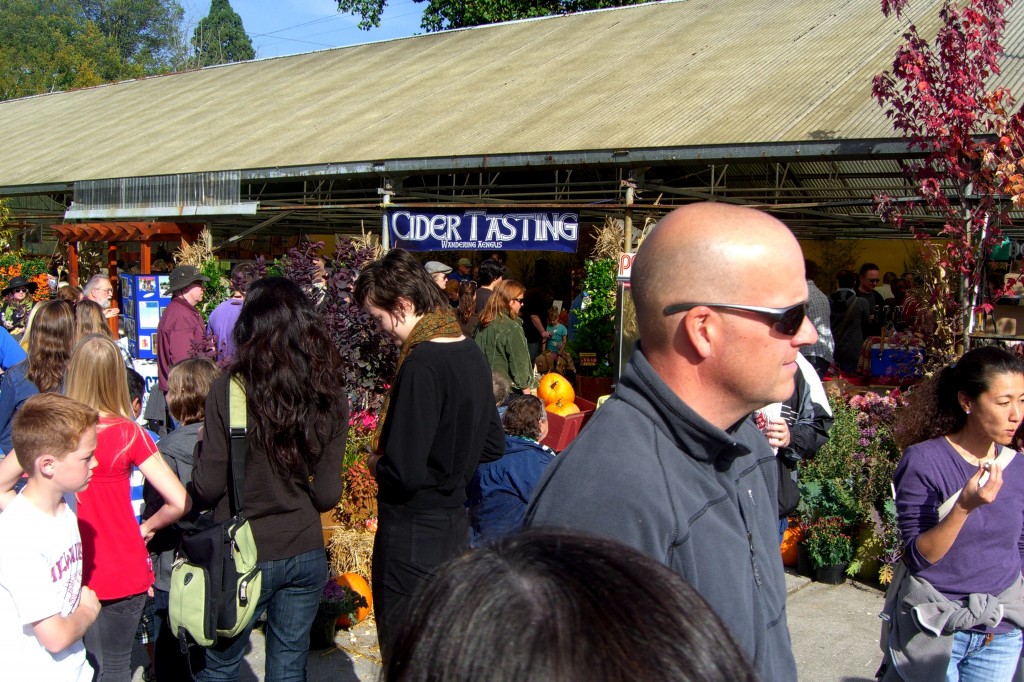 The first thing you will want to do is find the apple tasting tent and get in line.  It was a pretty long line, but we only waited for about 10 minutes.  Then get ready… you are about to gorge yourself on apples.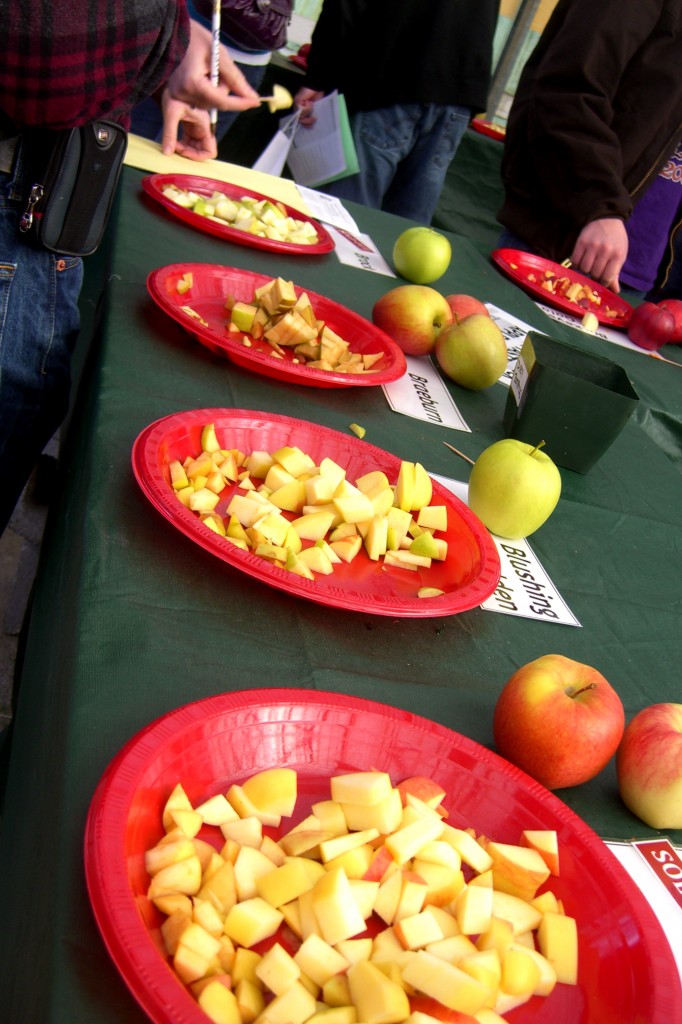 Have you ever played the drinking game "Century Club"?  Where you take one shot of beer each minute for 100 minutes?…I have and the hardest part of that game isn't the QUANTITY of beer… it's the speed you're drinking it.    I got the same sensation in the  Apple Tasting Tent.  We probably ate the equivalent of 2 big apples… but we ate fast.  I had apple overload when we made it to the end.
Now the reason for tasting is so you know what variety to buy later.  They give you a handy page to help you take notes.  All the apples are $.89/pound.  Pears are the same (I think) and Asian Pears (yummmmm…) are $.99/pound.
They also had a Hard Cider tasting, which we didn't do, but looked fun.  That was $5 per person.  For the kids they had free cider tasting and a real old-fashioned cider press.  It wouldn't be a a apple festival without strudel.