"Old School" Portland at it's finest. Dessert, coffee and live classic music tucked away inside an unmarked building.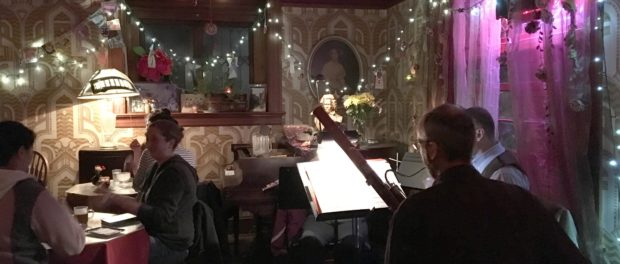 A gem, hidden in the shadows. No signs. Barely any lights. A Portland institution tucked away like a speakeasy:
Rimsky-Korsakofee House
. In high school we always called it "Rimsky's" and it was the only reason us Beaverton suburbanite kids would cross the Willamette River. We went after movies, after dates, even once after prom! And I'm happy to say it's very much the same as it was back in the late 1990's.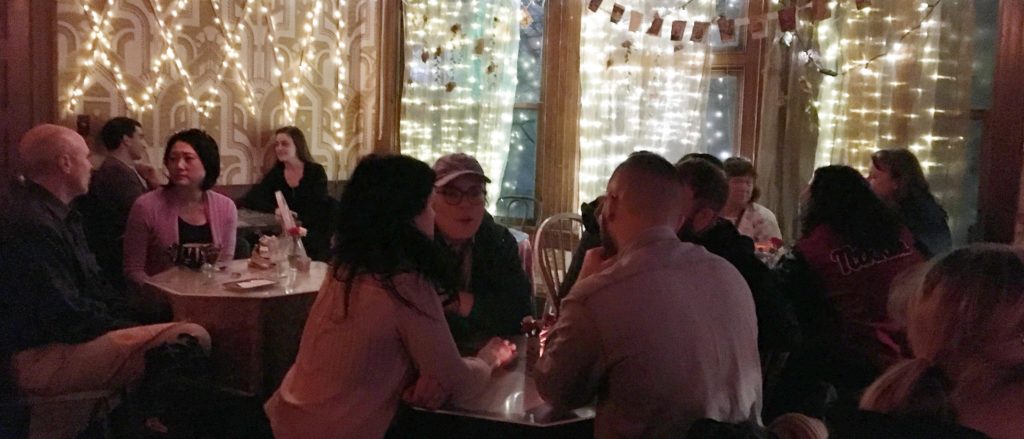 Each night, Rimsky's is open for service of coffee, tea and desserts in a old Victorian townhouse. Every table is decorated for a different classical composer. They even have live classical music! Very classy. Cloth napkins & mismatched china top off the funky old-school Portland ambiance.
It's very charming, but don't be surprised if you get some gruff service. They are kind of famous for it, but on my last visit it was great, so maybe it just depends who's working? But as always, the dessert is awesome. Over the years the menu hasn't changed much, look for some excellent mochas, ice cream, brownie sundaes, raspberry fool and chocolate pot de creme.
I make it in for a visit only about once a year now, but it's always a great experience. Make sure to visit the bathroom (one of the most famous restrooms in Portland!) and watch your table carefully… some of them are magic!
RIMSKY KORSAKOFFEE HOUSE
707 SE 12th (12th & Alder)
Hours: Sunday- Thursday– 7pm-Midnight
Friday & Saturday 7pm- 1am