360summer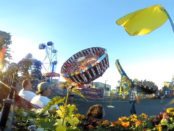 Week 6 of the #360Summer Project!
[more]
Over the 4th of July Weekend we were lucky enough to be guests at Skamania Lodge in the Columbia River Gorge. I had never stayed there before and boy had I been missing
[more]
Week One of my new #360Summer project. This week I'm taking you into the blooms in the classic rose garden in Portland's Peninsula Park.
[more]