Find out why this is one of the coolest Portland spots I've visited in the last year!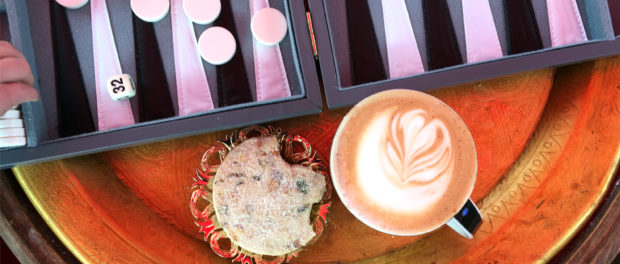 As a freelancer and blogger, I go to a lot of coffeeshops around Portland. But it was one spontaneous stop with my toddler that lead me to one of the coolest coffeeshops I've been to in a log time: Tov Coffee & Tea. Now, this place is new only to me, as it's been operating for a number of years, but I enjoyed it so much that I have to share.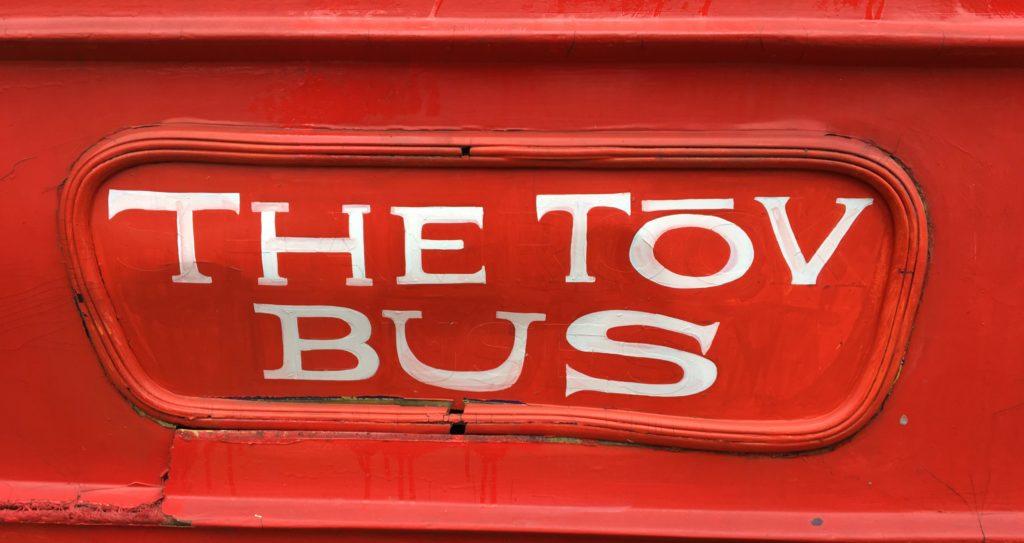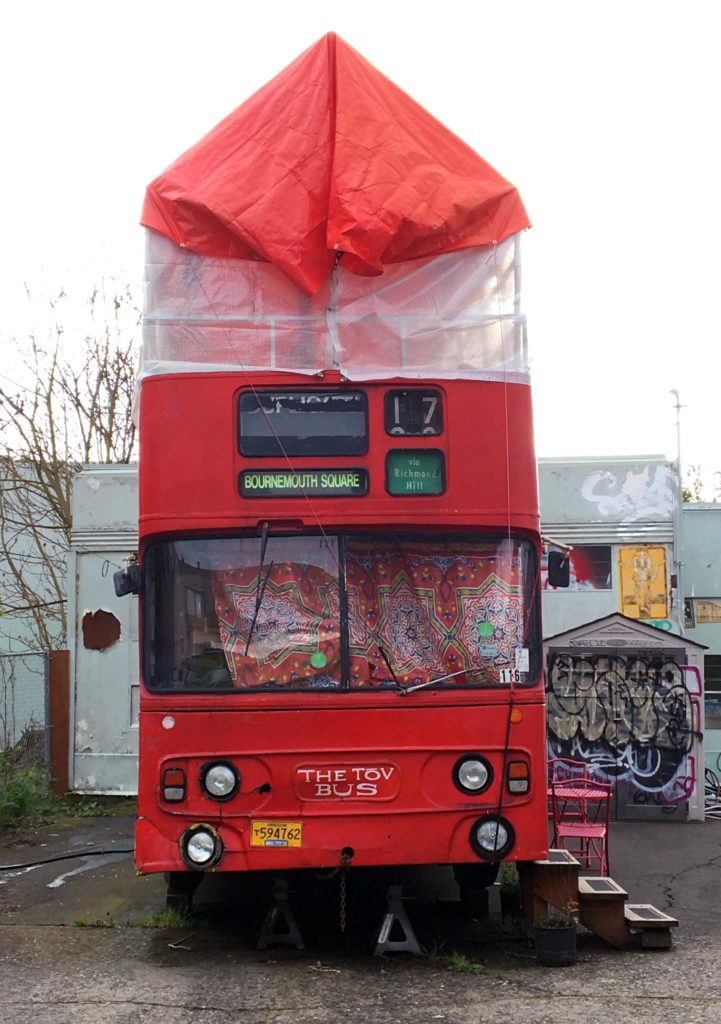 Tov is in a cart pod on SE Hawthorne, but you will notice immediately that this is not just a coffee cart, but a entire double decker bus. Let's be honest, from the outside, it looks a little dumpy, but the inside is absolutely delightful. The first floor is "prince" purple from floor to ceiling with charming lamps hanging from the ceiling, rugs on the floor and fantastic smells coming from the counter. I find it a welcome departure from the current trend of whitewashed walls and with subway tiles. (Don't get me wrong, those cafes are lovely, but it's really refreshing to find a place with some color and personality.)
The beautiful decor reflects the owner's Egyptian roots, as does the coffee menu . They serve Turkish coffee, a small selection of drinks with an Egyptian flare, plus a standard espresso menu. On the day we visited they also had some rose cookies that were out of this world. The owner told me his mother and a family friend make their pastries!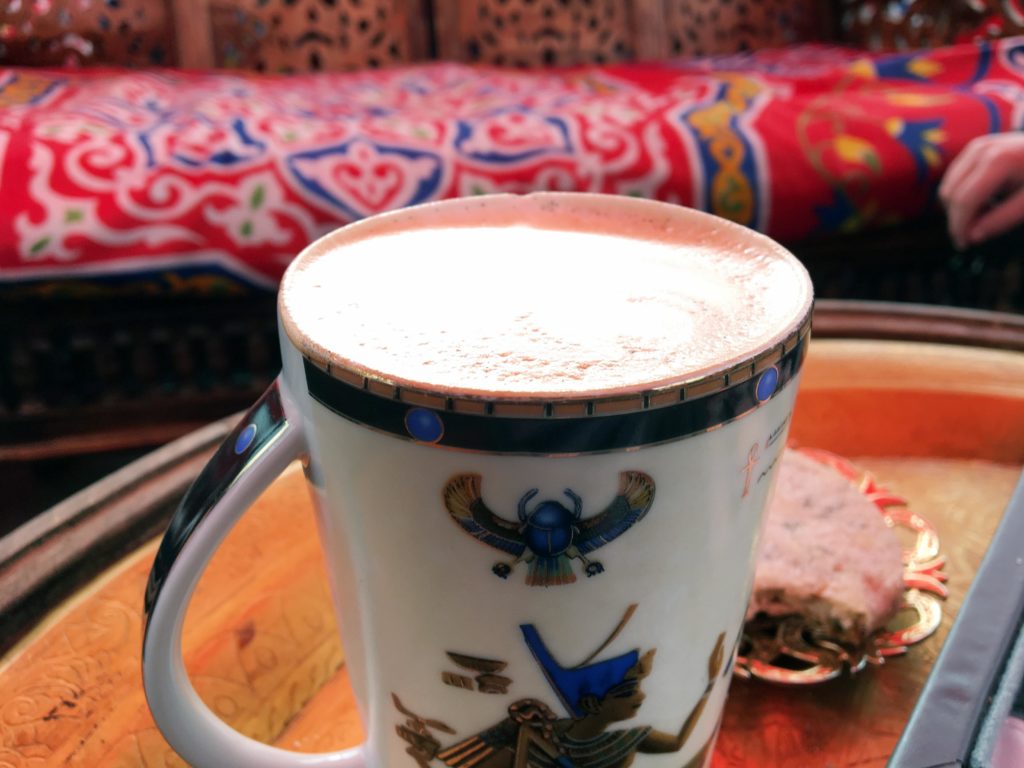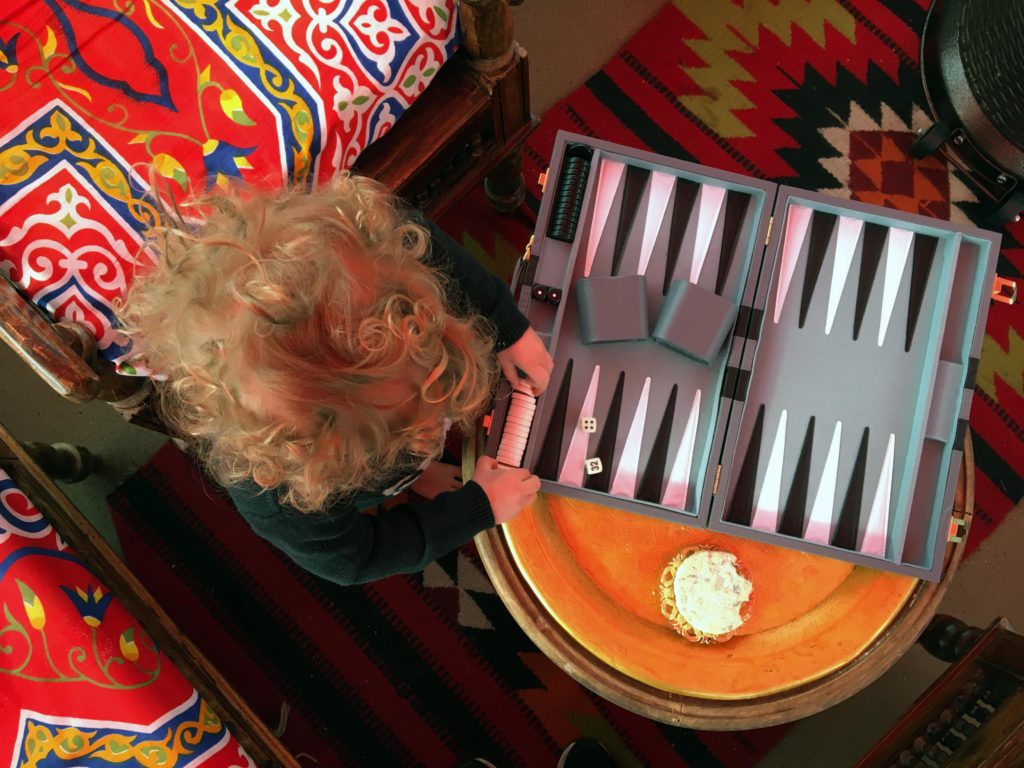 Upstairs was was even more delightful. They've covered the open air deck (it is Oregon after all) and filled it with tables, chairs, rugs and cushions. We enjoyed our coffee and cookie while playing with a backgammon set and enjoying the toasty heat lamps. I left fueled for the day and completely charmed. So if you are on Hawthorne and need some coffee, put this spot at the top of your list. Cheers!
TOV COFFEE & TEA
3207 SE HAWTHORNE
OPEN DAILY: 7AM-6PM