Chipper's Preschool Mornings
What to expect at this awesome summer event at Oaks Amusement Park in Portland, Oregon.
Summer has arrived here in Portland and with it lots of fun activities for kids and I tried out a great one this week: Chipper's Preschool Mornings at Oaks Park. If you aren't local to Portland, Oaks Park is a small Amusement Park on the banks of the Willamette River on the south side of the city. It has a nice selection of thrill rides, including a small roller coaster with a 360 loop, bumper cars, ferris wheel, scrambler and other classic rides. There is also a wonderful vintage roller rink that plays live organ music and a really good mini-golf course.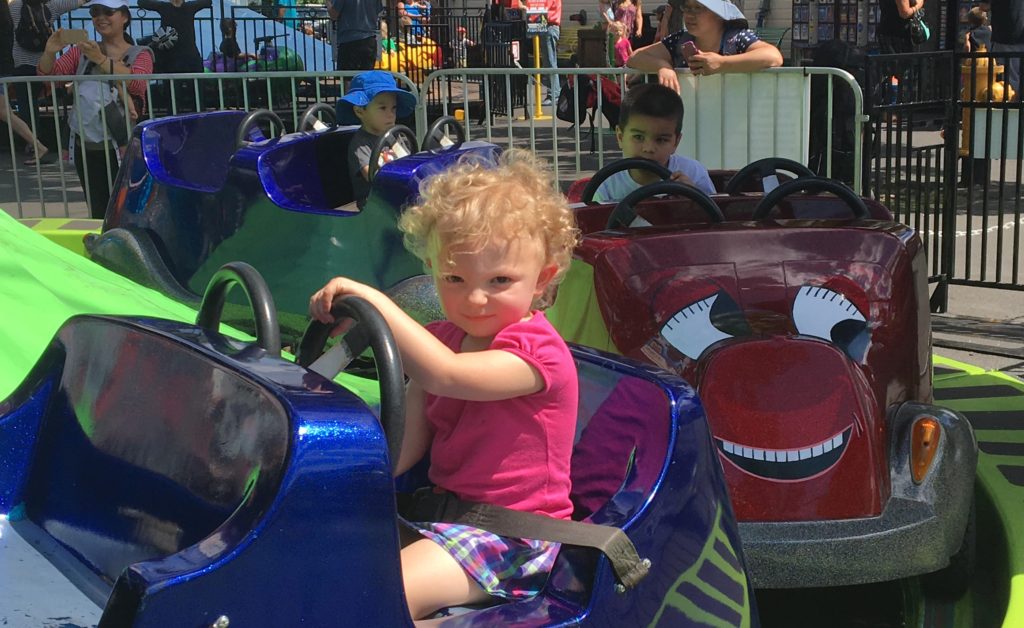 Usually the park is packed with big kids and adults, but for two mornings a week from mid-June through the end of September, it's open only for the under six crowd. Of course, the only rides open are the kiddie rides, but there are more than enough to keep your child entertained. We rode boats, spaceships, cars, motorcycles and hot air balloons. I was shocked at how grown up my little two and half year old seemed riding some of the rides by herself and amazed that her favorite ride was the (mini) roller coaster. The vintage carousel was also open, as well as every kids's favorite ride: the train.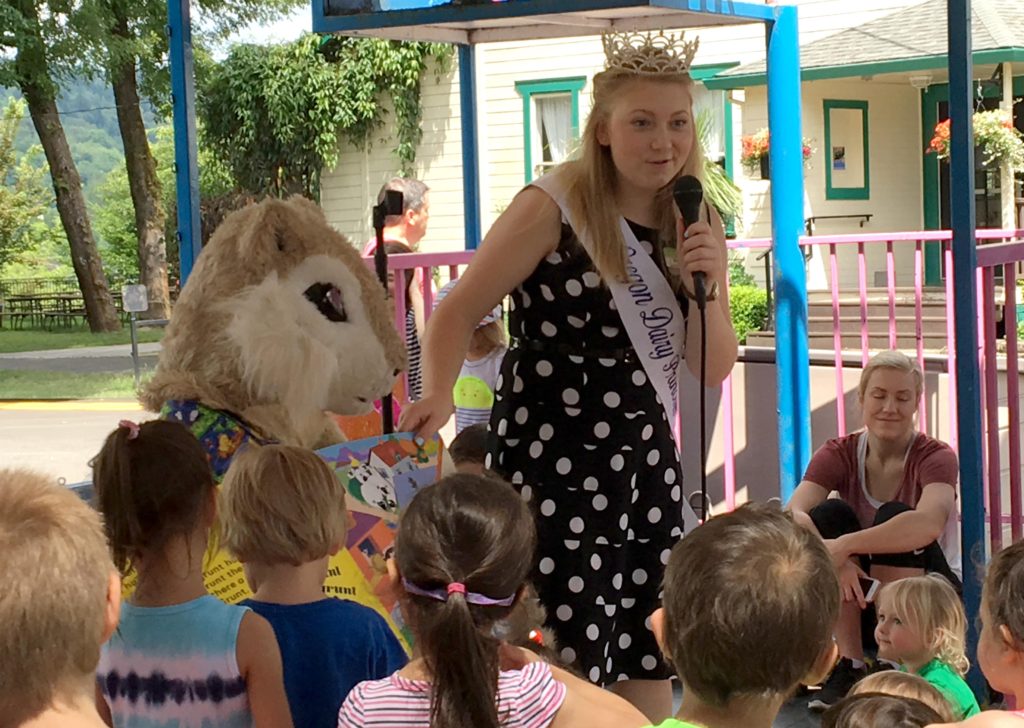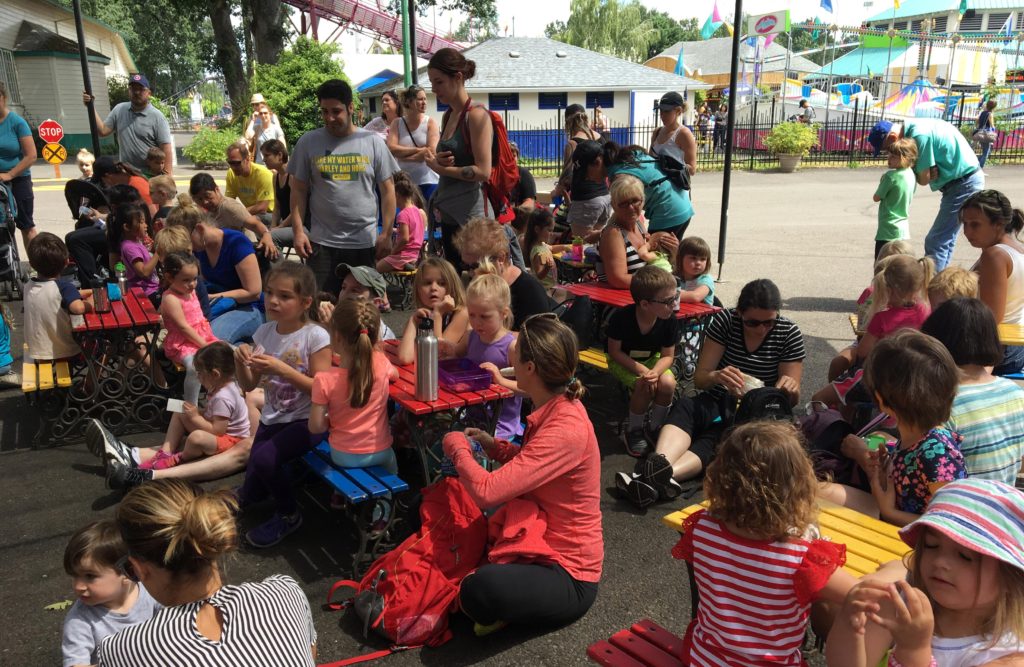 Preschool times is on Tuesday & Wednesday mornings. The rides run from 9:30-11:30, then everyone heads over to the stage for a storytime followed by milk and cookies! Last Tuesday the Oregon Dairy Princess was there to read the story, although I'm not sure if she is there every week. My daughter is entering her "princess phase" so she was pretty excited about it. The whole morning is $9 per child and adults/guardian are free. We will definitely do this a few more times throughout the summer. It was so much fun for both of us.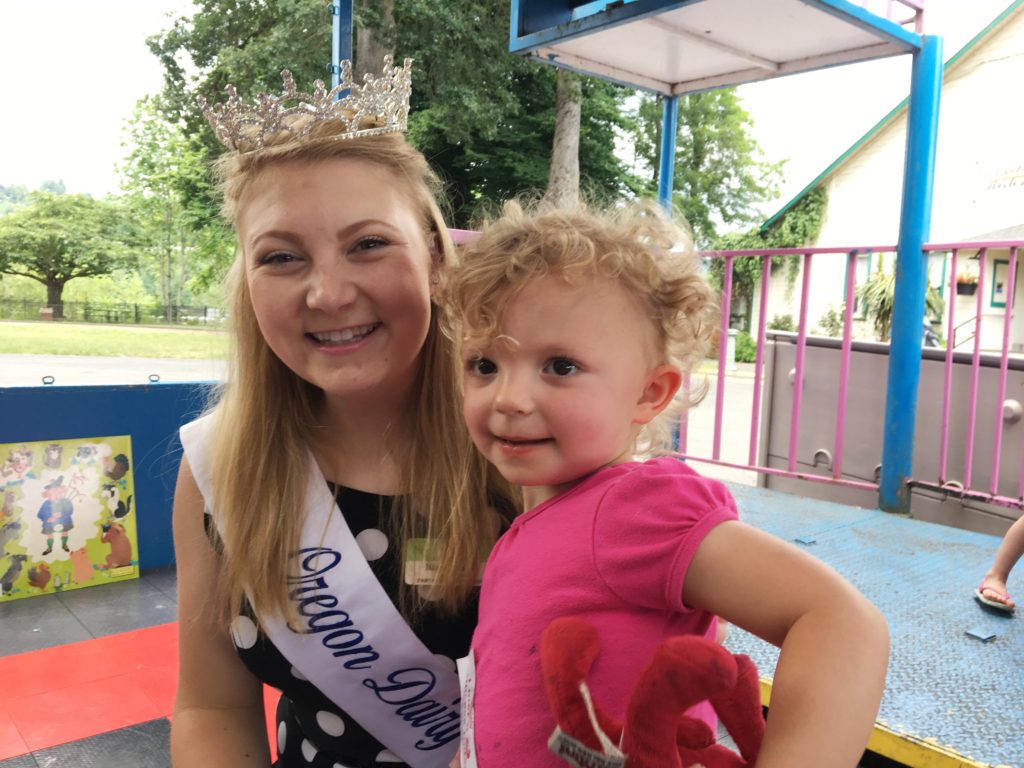 CHIPPER'S PRESCHOOL MORNINGS
OAKS PARK
7805 SE OAKS PARK WAY
TUESDAY & WEDNESDAY MORNINGS 9:30-NOON
2017: JUNE 20-SEPTEMBER 27