Hike: Wildwood Recreation Area
Looking for a great picnic place or a safe place to hike with your tot? Check out this park on the way to Mt. Hood!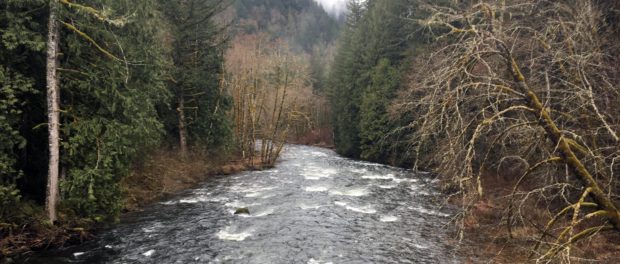 Our family is entering Spring hiking season in earnest but we are meeting some challenges. We hit the trail a couple weeks ago on Sauvie Island, only to find it flooded and impassable (at least with a baby and dog in tow). Then we tried to make it to Upper McCord Creek Falls in the gorge, this time the trail was impassable (with a baby backpack) due to down trees. But the third time was the charm. We spent the morning exploring Wildwood Recreation Area, a neat little park right on the edge of the Mt. Hood National Forest. You probably zoom past it every time you head to the mountain, but it's a nice little spot with something for everyone.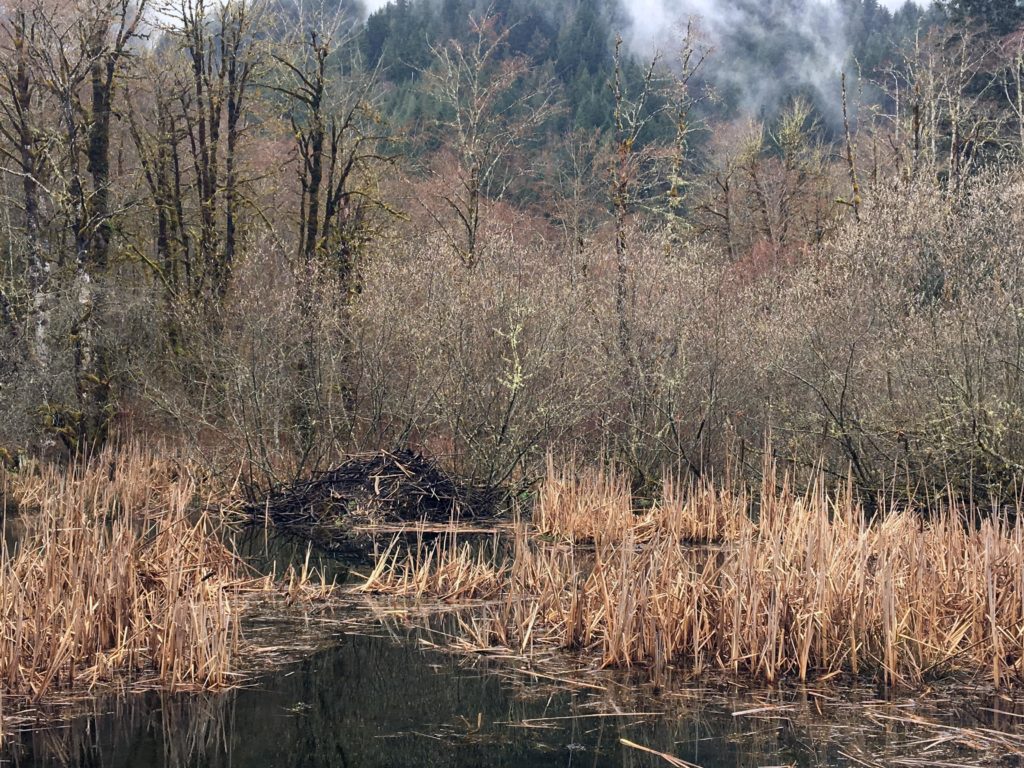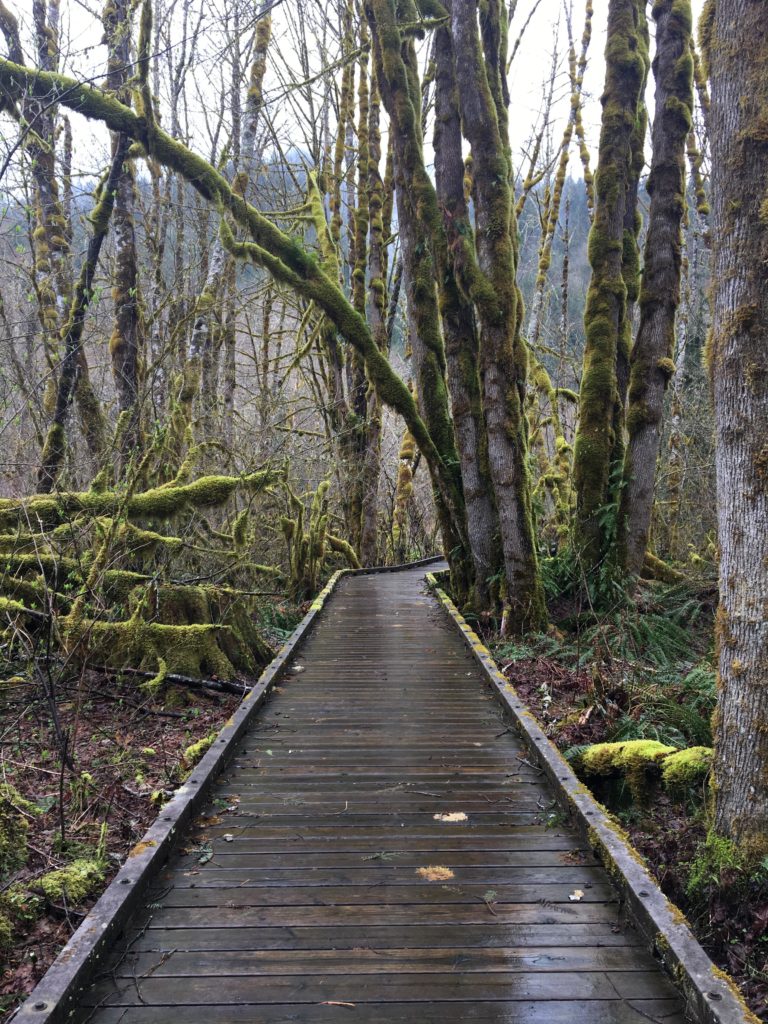 For the hardcore hikers, you can catch the strenuous Boulder Ridge Trail up onto Huckleberry Mountain. Or if you have small kids, or limited mobility, walk the two improved nature trails around the wetlands and river. And for everyone else, there are dozen of reservable picnic sites around the park, so if you need a place for a summer party check it out.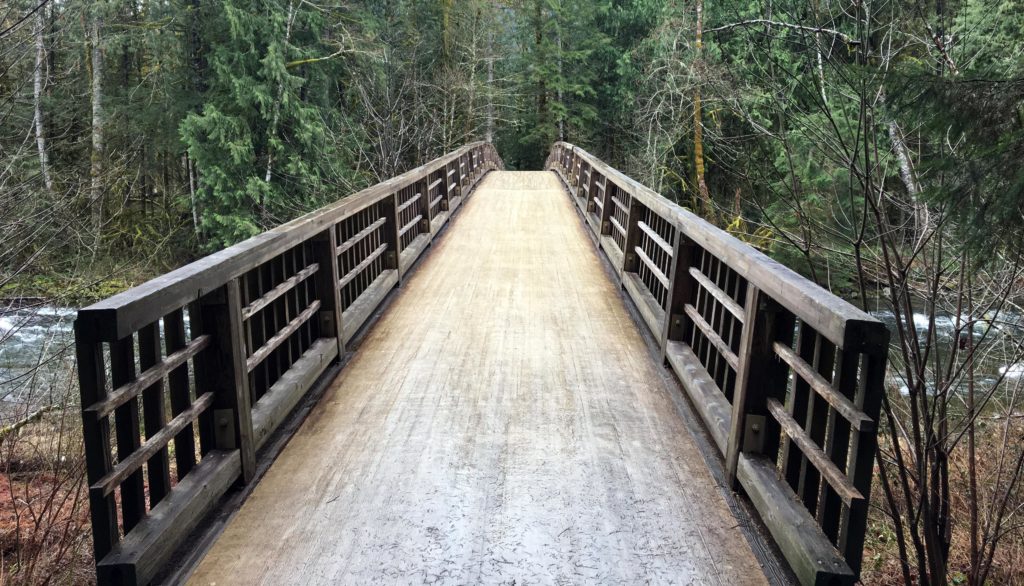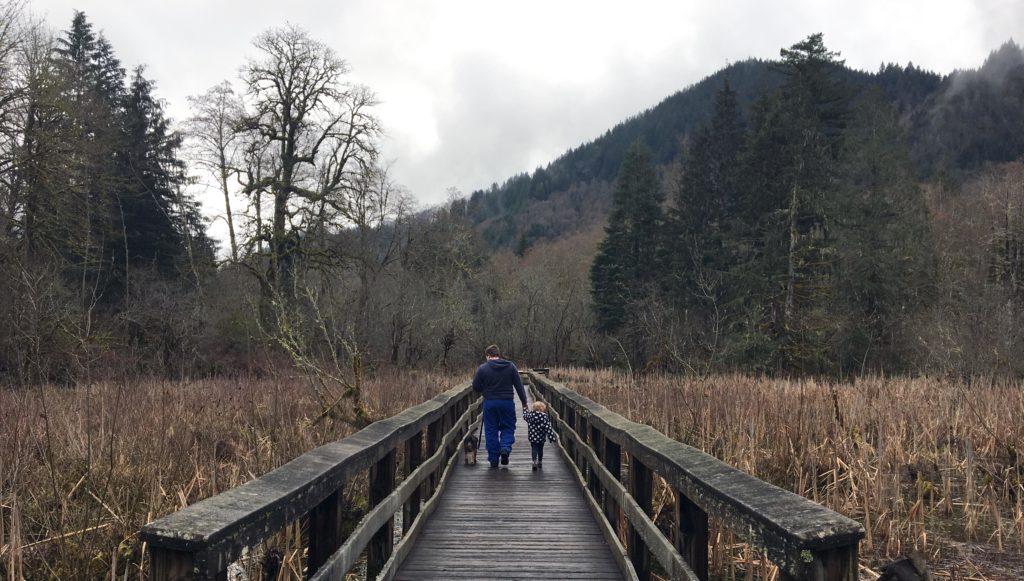 We spent the morning exploring the Wetlands and Cascade Streamwatch Trails. One is primarily a boardwalk trail while the other is paved, so both are great for small children. The Wetland's trail was my favorite. To access it, cross a bridge across the river, then just follow the boardwalk. It takes you out to 4 different wetland view points, and points out the wildlife you may see. We didn't see any beavers but we could tell they were there, with chewed trees all over and pile of sticks that I'm assuming is their lodge. At the end, you can either retrace your steps or take a dirt trail back along the river. Brigitte loved this part and walked the entire thing on her own, but it was wet and slippery so we kept a close watch.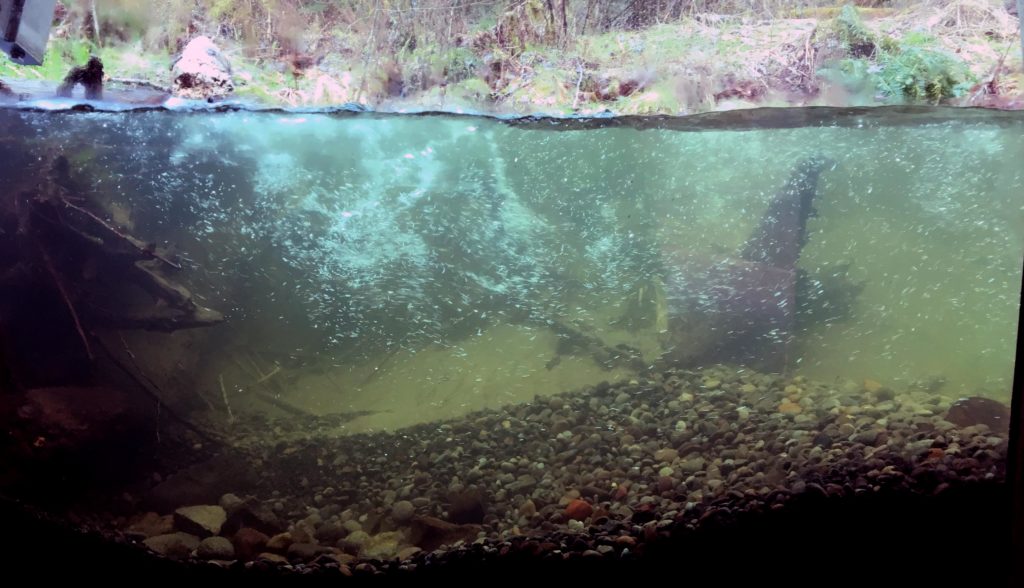 The Cascade Stream Trail watch was closer to the parking area and entirely paved and wheel chair accessible. It meandered along the river bank and inland to some little streams. There is an underwater fish viewing window, but we saw nothing that day. Wrong season I think. It was a nice walk, but the highlight was a 3D map of the Mt. Hood Wilderness. We spent about 10 minutes looking at it. I've never seen something like that before, it's a really cool way to see the area. This part of the trail is a bit more hilly so we ended up putting Brigitte in the hiking pack for about 15 minutes, but I think older kids will have no problem.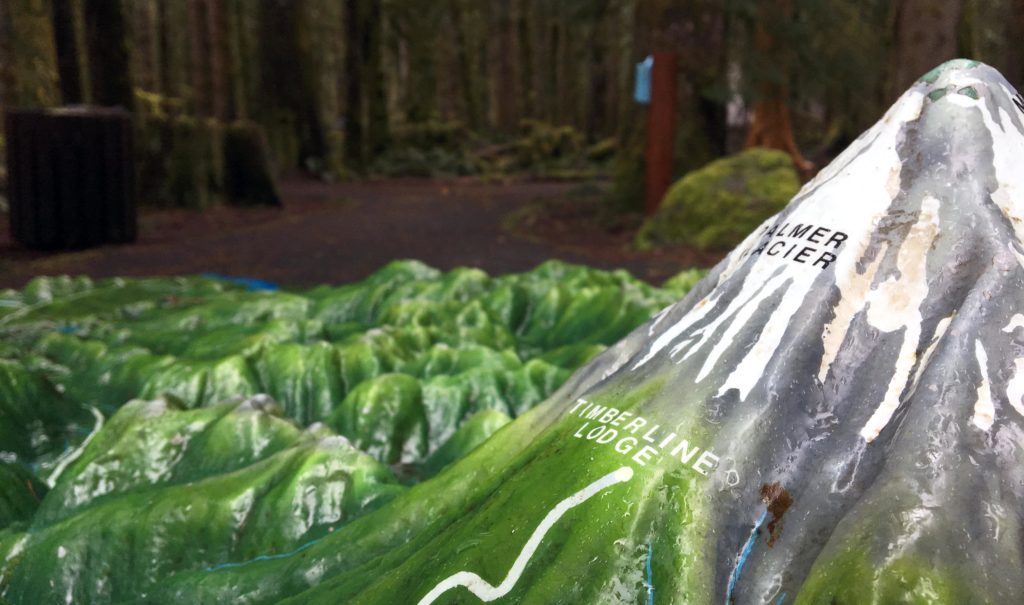 The two trails together are only about 1.5 miles. Not much for exercise for adults, but it wore out a 2-year old, so mission accomplished. We packed it up and headed for home (with a stop for burgers at Calamity Jane's) door-to-door the trip only took us about 4 hours. Bottom line: great hike with small kids, great place to stretch your legs if you on your way to the mountain. Happy hiking!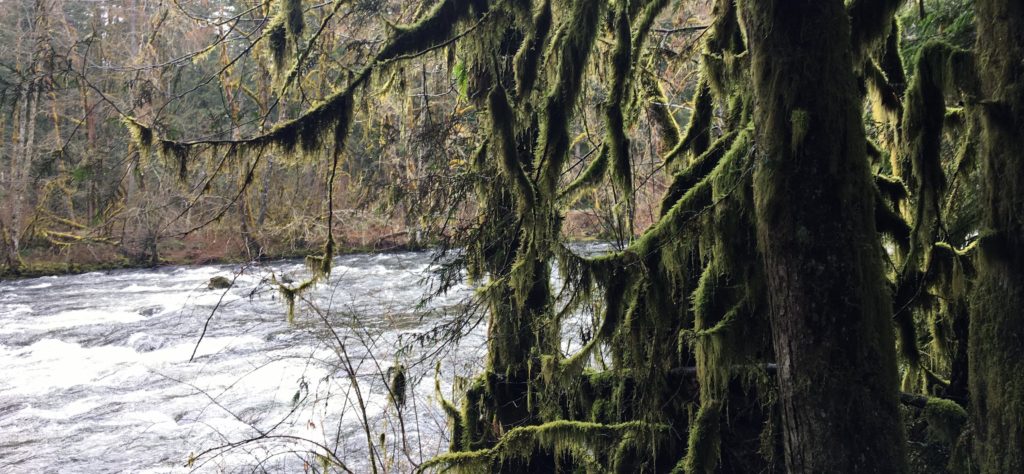 WILDWOOD RECREATION AREA
HIGHWAY 26 NEAR WELCHES
OPEN MARCH -NOVEMBER