A bright and shining gem of a brunch spot in Portland's Hollywood district. And their most famous dish, is something out of a fairy tale.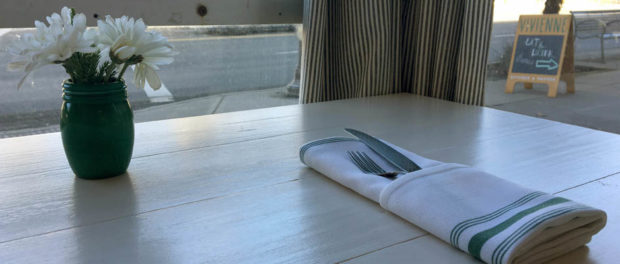 If I had to use one word to describe Vivienne, it would be: lovely. But I'm not just going to use one word, I have much more to say about this little lunch and breakfast spot in Portland's Hollywood District. Situated on Sandy Blvd, just a couple doors down from the Hollywood Theater, it's a little gem shining bright every morning.
I've been twice now, once for breakfast and once for lunch and both times it was nearly perfect. The restaurant is sunny, full of luscious plants, bright white walls and high ceilings. The decor is sparse in the best way. I guess you could call it a Scandinavian aesthetic. With plenty of window seating, it's an easy spot to have an enjoyable solo lunch while watching the busy world fly by on Sandy Blvd. While there is one large table in the restaurant, Vivienne is probably best suited for smaller crowds.
But now, the food. I have not tried much from the breakfast side of the menu except their famous porridge. A bowl full of toothsome oats cooked with quinoa, topped with a delicious dollop of yogurt and seasonal fruit. It's both light and hearty at the same time and deserves all the praise. I have not sampled the rest of the breakfast menu, but it includes, eggs, frittata, granola and some braised pork.
As for the sandwiches, I've tried a few. I'm already a BLT fanatic, but their BAT (Bacon, Arugula, Tomato Jam) made me swoon. Served on bread from nearby Fleur De Lis Bakery, it had the perfect amount of chew and flavor. The egg salad was delicious, light on the sauce and heavy on the eggs, served open faced with a salad. My friend had a tuna salad which, much like the egg salad, was light on the mayo and heavy on tuna.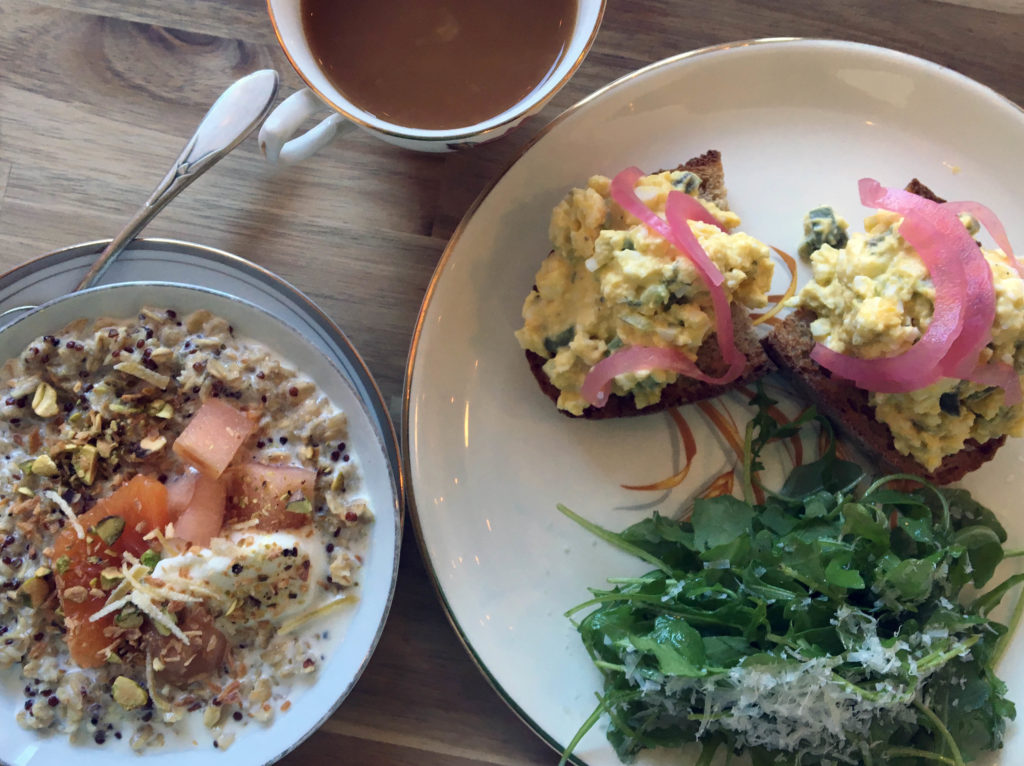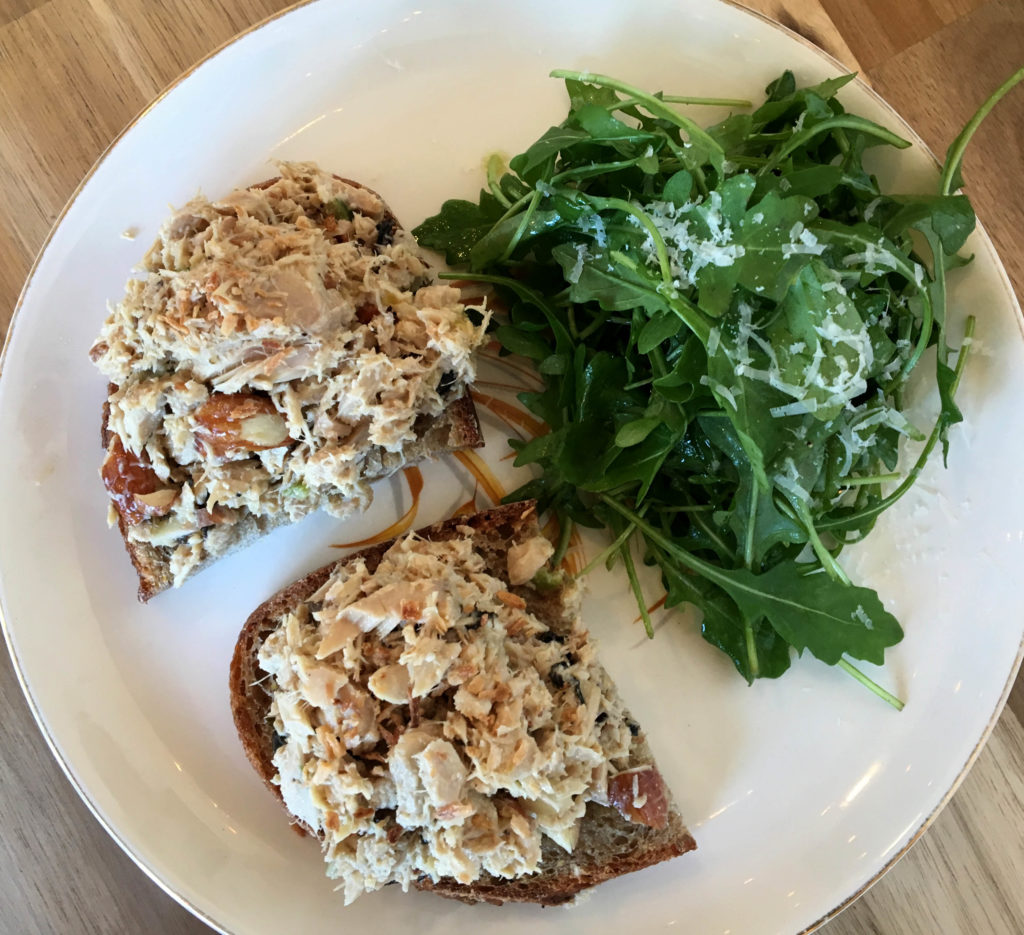 I had my child along on the most recent trip. As you might expect from a 2 year old , she did not want anything to do with the good, wholesome foods, but she was more than happy with a slice of pound cake from the front counter. There is a PB & J on the menu, but I needed a sure thing, because peanut butter still isn't her favorite.
Vivienne is one of those great neighborhood spots that deserves the extra effort for a visit. They are open everyday (except Monday) for breakfast and lunch. Happy brunching!
VIVIENNE KITCHEN & PANTRY
4128 NE SANDY BLVD.
TUESDAY-SUNDAY 9AM-2PM