A quick tour of the Christmas time offerings at a 100-year-old dairy in southwest Portland.
There are lots of fun aspects to having little kids, but they really come into focus at Christmas time. The magic, lights, stories, songs are all so fun to share with them, but what I'm really loving is taking part in all the local Christmas activities. Last weekend, we stopped in at Alpenrose Dairy in southwest Portland to experience Christmas in Dairyville and let me tell you, it was great. At least for little kids.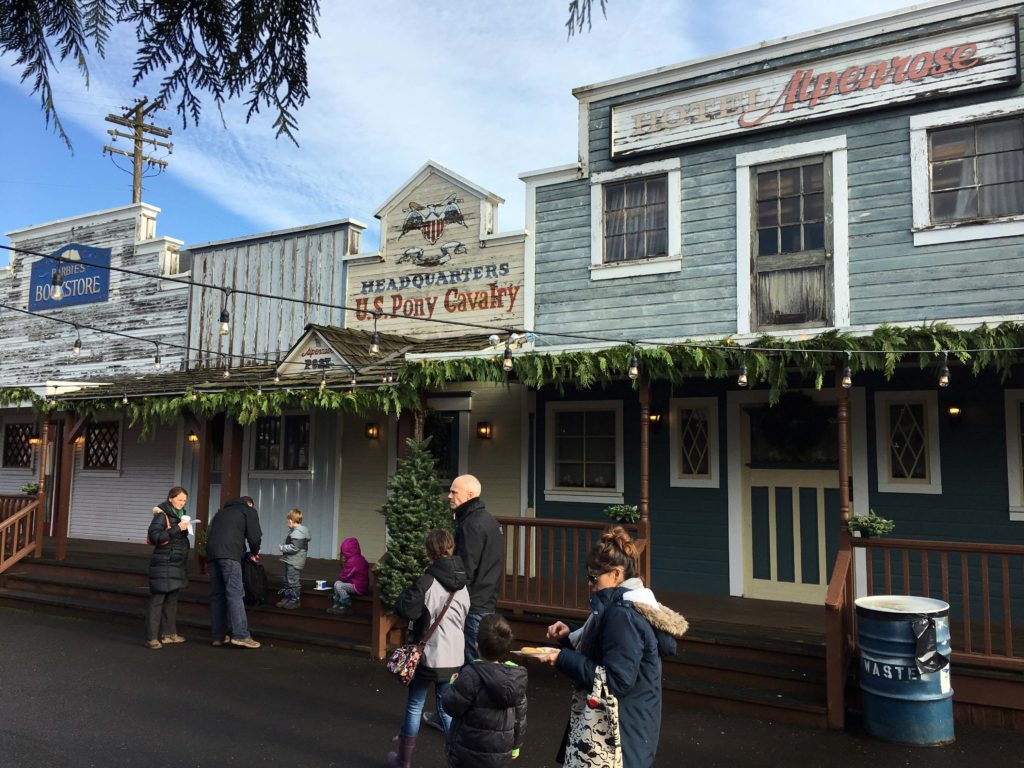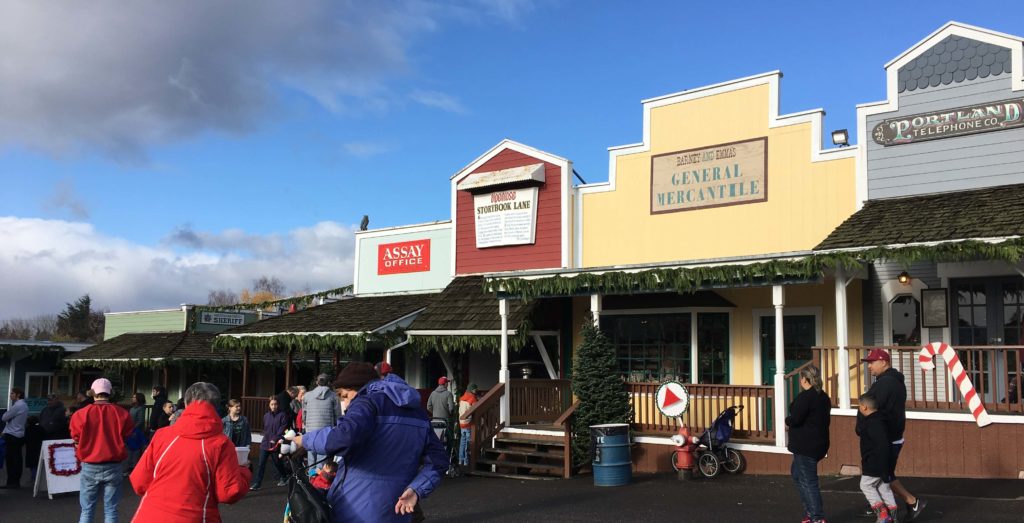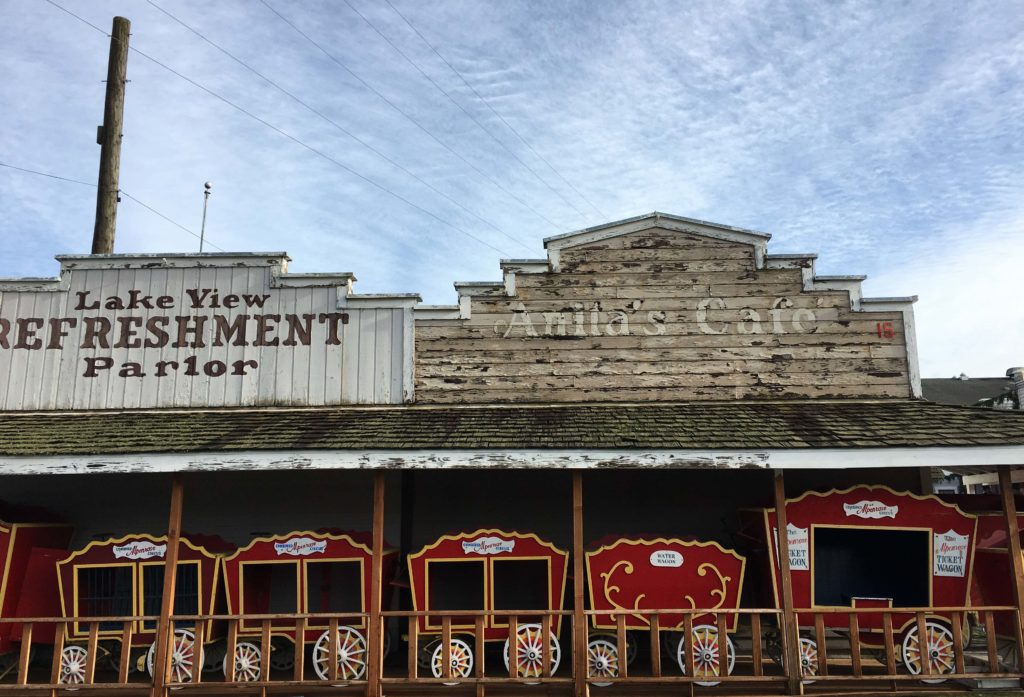 The have a little village set up on their property, behind all the sports fields, that is decked out (inside and out) for Christmas. There are model trains, an old fashioned school, a wagon museum, face painting, and most importantly, a Storybook Lane full of 4H animals. The biggest plus is that it's free!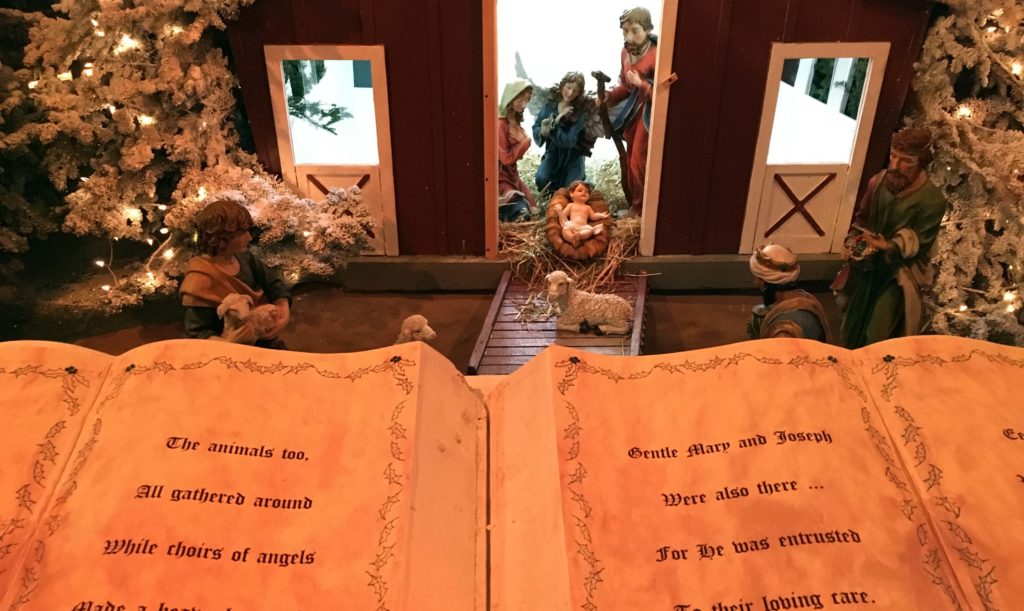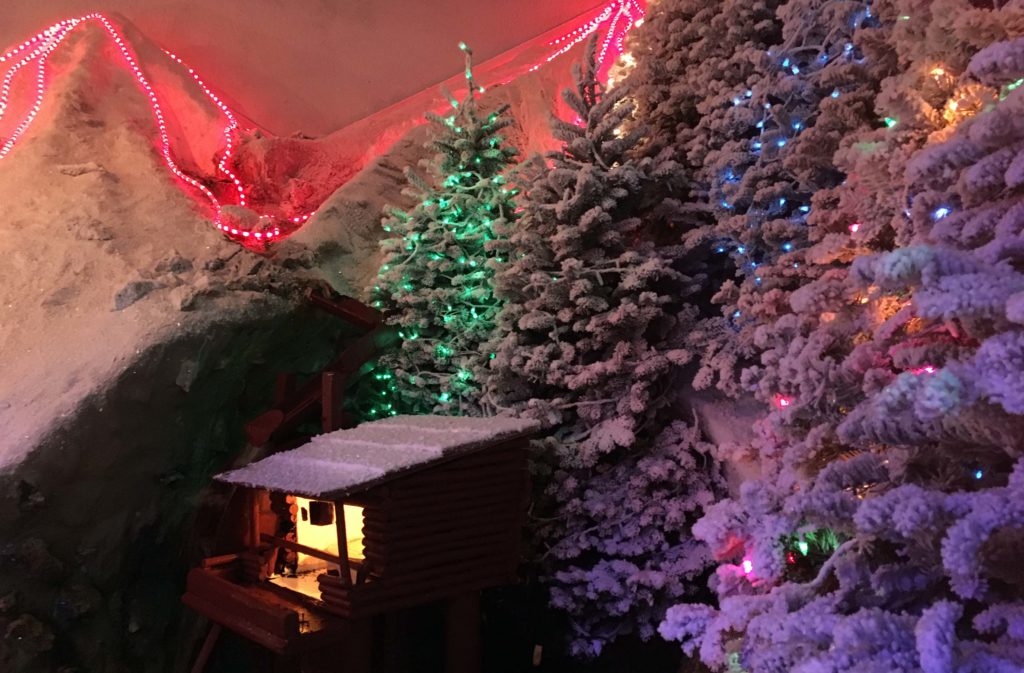 This place was really beautiful, stuffed full of flocked trees and lights. The line was kind of long but once you get inside, you wind your way past all kinds of little houses, a church, duck pond (yes, inside!) and even a couple play houses for the kinds to climb in. We saw dogs, ducks, sheep, cats, and a donkey. Brigitte loved it and so did I.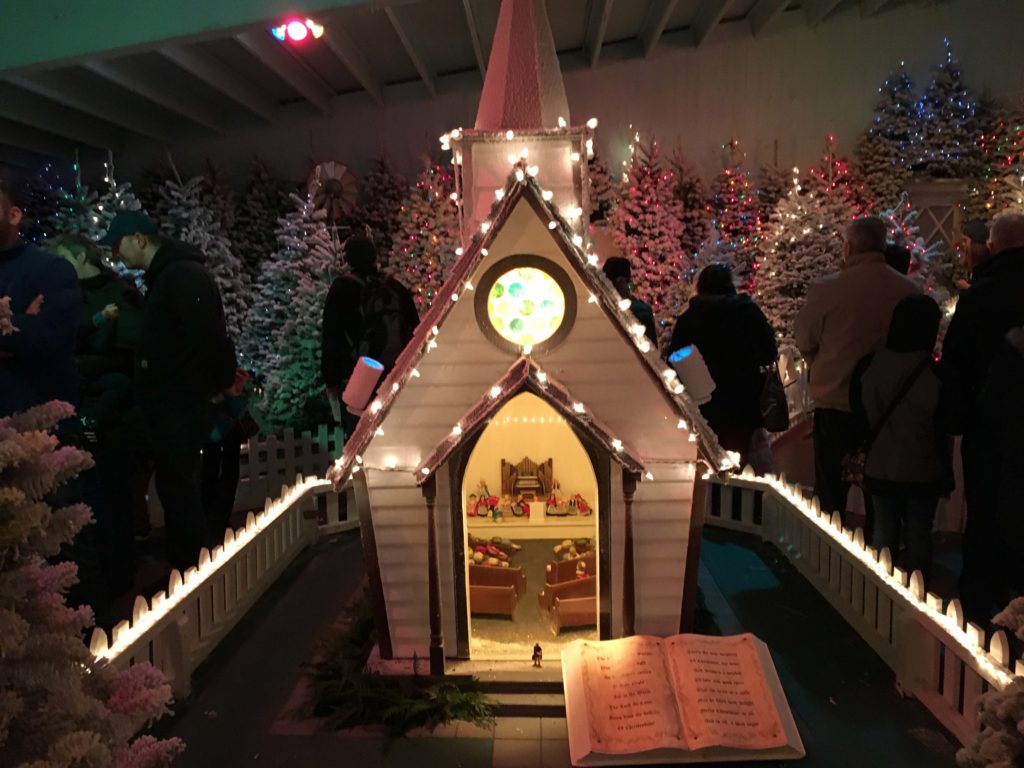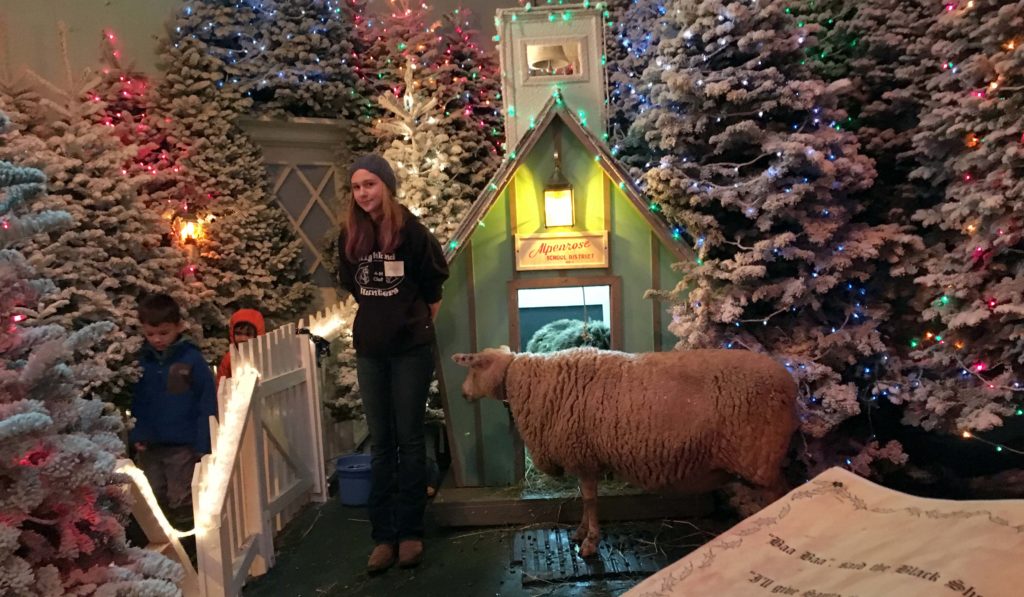 There is also a little bakery where they sell delicious homemade cookies, cinnamon rolls, rice crispy treats and other sweets for rock bottom prices ($1-2) Plus an old fashioned candy store and a concession stand with more substantial food and popcorn.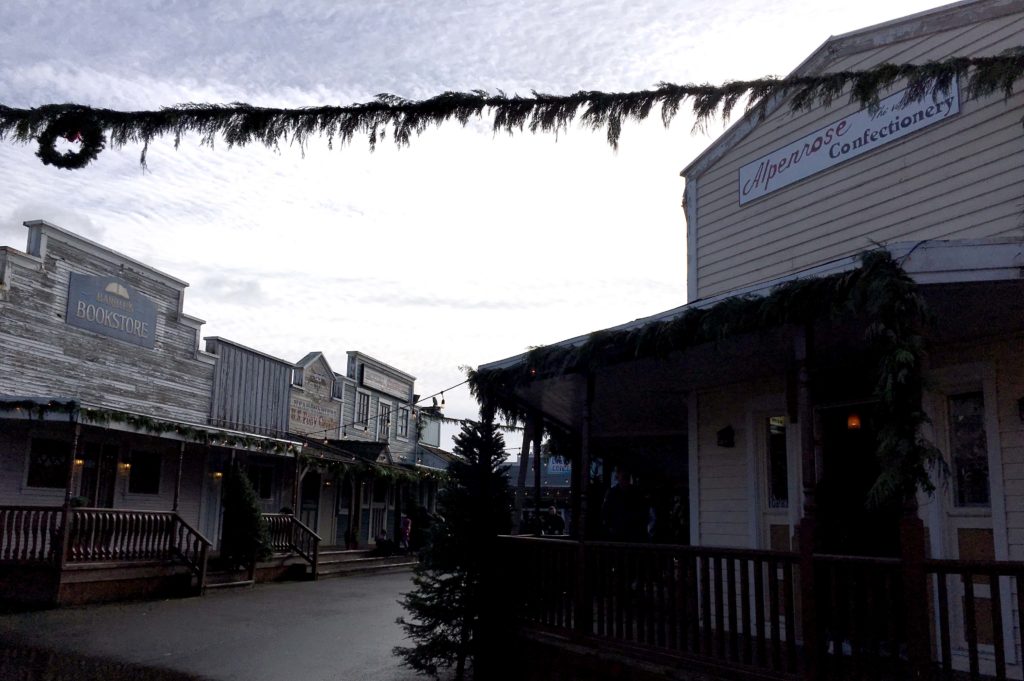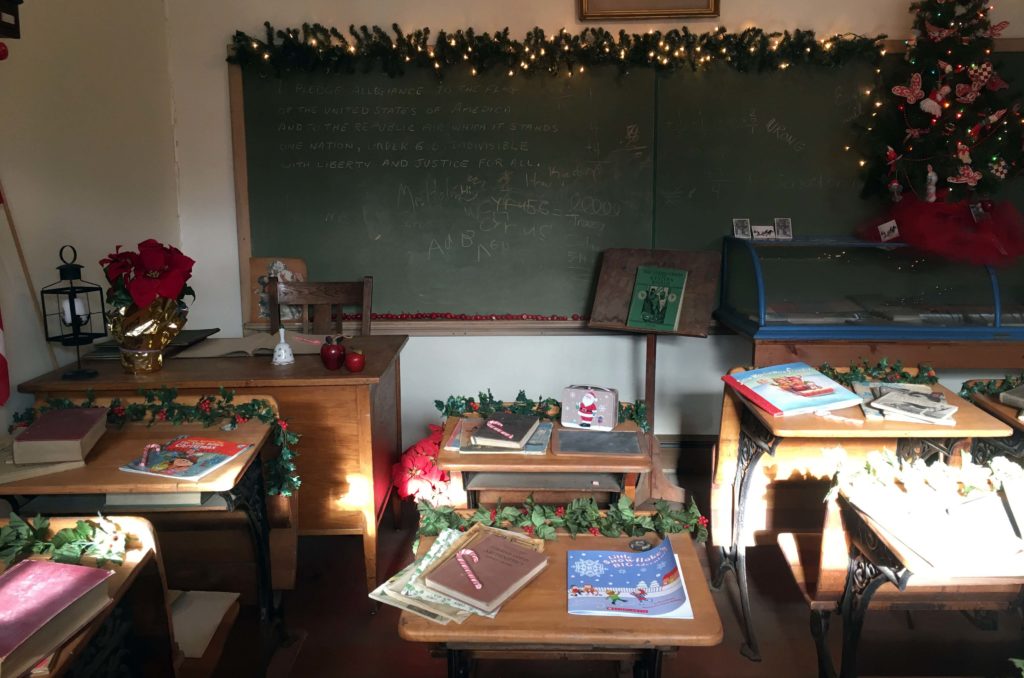 Perhaps the biggest draw, is their Santa! We were going to take a photo but the wait was 3 hours!!! It looked like a beautiful setting but I just couldn't wait that long. So if you are interested in that, make sure to go when they open and get your name on the list. They will even text you when you get close, so you can leave and come back.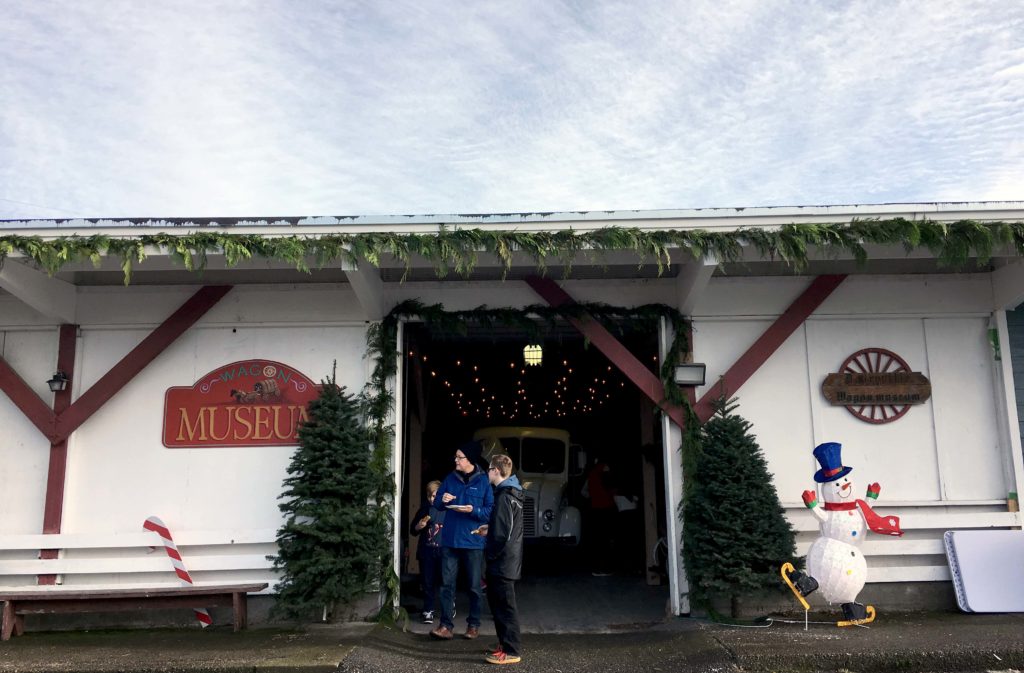 Christmas in Dairyville is only open for one more weekend December 16-18 so don't miss it. They will not be open on Christmas Eve or Christmas Day. I think this will become an annual holiday tradition for us. There was a ton of stuff to see and do, it's a charming location and don't forget FREE to get inside. Happy Holidays!
CHRISTMAS IN DAIRYVILLE
ALPENROSE DAIRY
6149 SW SHATTUCK ROAD
DECEMBER 9-11, 16-18, 2016
FRIDAYS 3PM-6PM, SATURDAY & SUNDAY 11AM-6PM