My experience at Old Tucson, a former movie studio turned amusement park outside of Tucson, Arizona.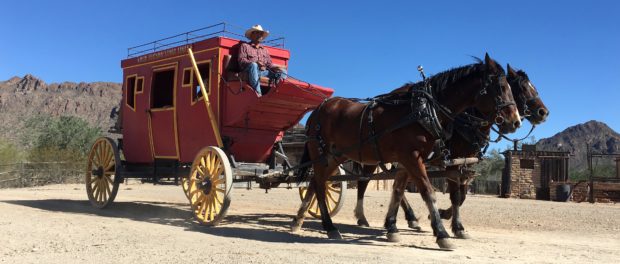 Last week we were lucky enough to spend the week in Tucson, Arizona. (It was 80 degrees while we were there! In November! No wonder so many people retire here!) My husband's family lives there, so I've visited a number of times, but this is the first time with out daughter along. She's not even two yet, so at times things were a bit boring. Lots of afternoons in dark hotel rooms while she napped and sneaky TV watching after she went to bed at night. But during the day we did manage to get out and enjoy some of the kid friendly parts of the city, most notably Old Tucson.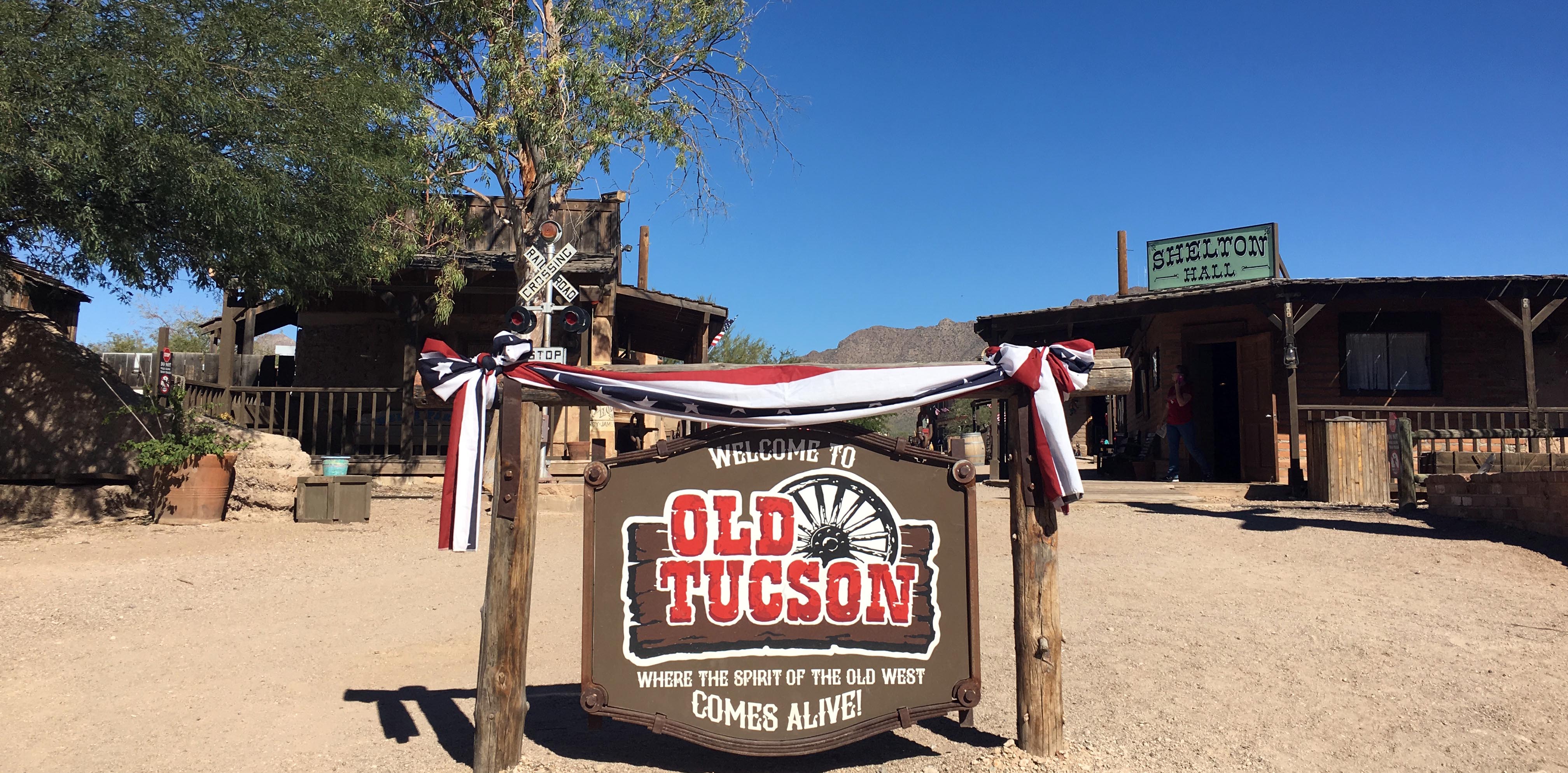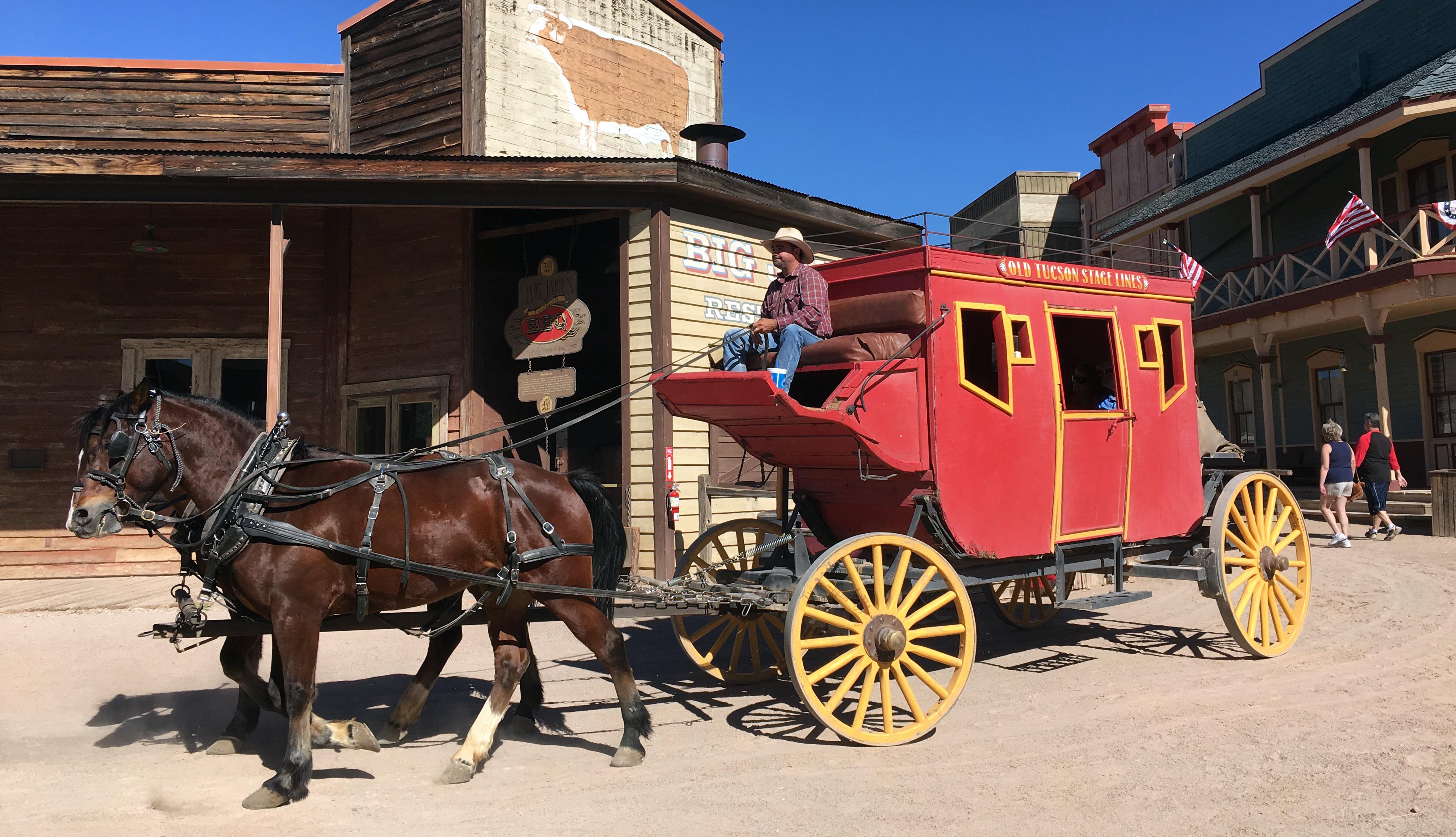 You may be thinking "Old Tucson" this sounds like a historic area in downtown, but it's not. It's an tourist attraction near the Desert Museum (which is awesome BTW) that is a full size old west town. Decades ago, this was known as Tucson Studios and tons of old movies were filmed there, including many with John Wayne and even the Steve Martin classic The Three Amigos. The town is designed around th remains of old movies sets, plus you'll see remains of old props scattered around the surrounding desert.
Now it's a park with a few streets, rides, theaters, stage coaches and plenty of old west charm. We were there during the off-season, so the show schedule was limited but we did manage to see bits and pieces of shoot-out in the streets, bits of an old-fashioned medicine show and a Veterans Day flag ceremony. Brigitte does not have the patience so we kept moving, but I really wish we could have stuck around for the stunt show later that afternoon.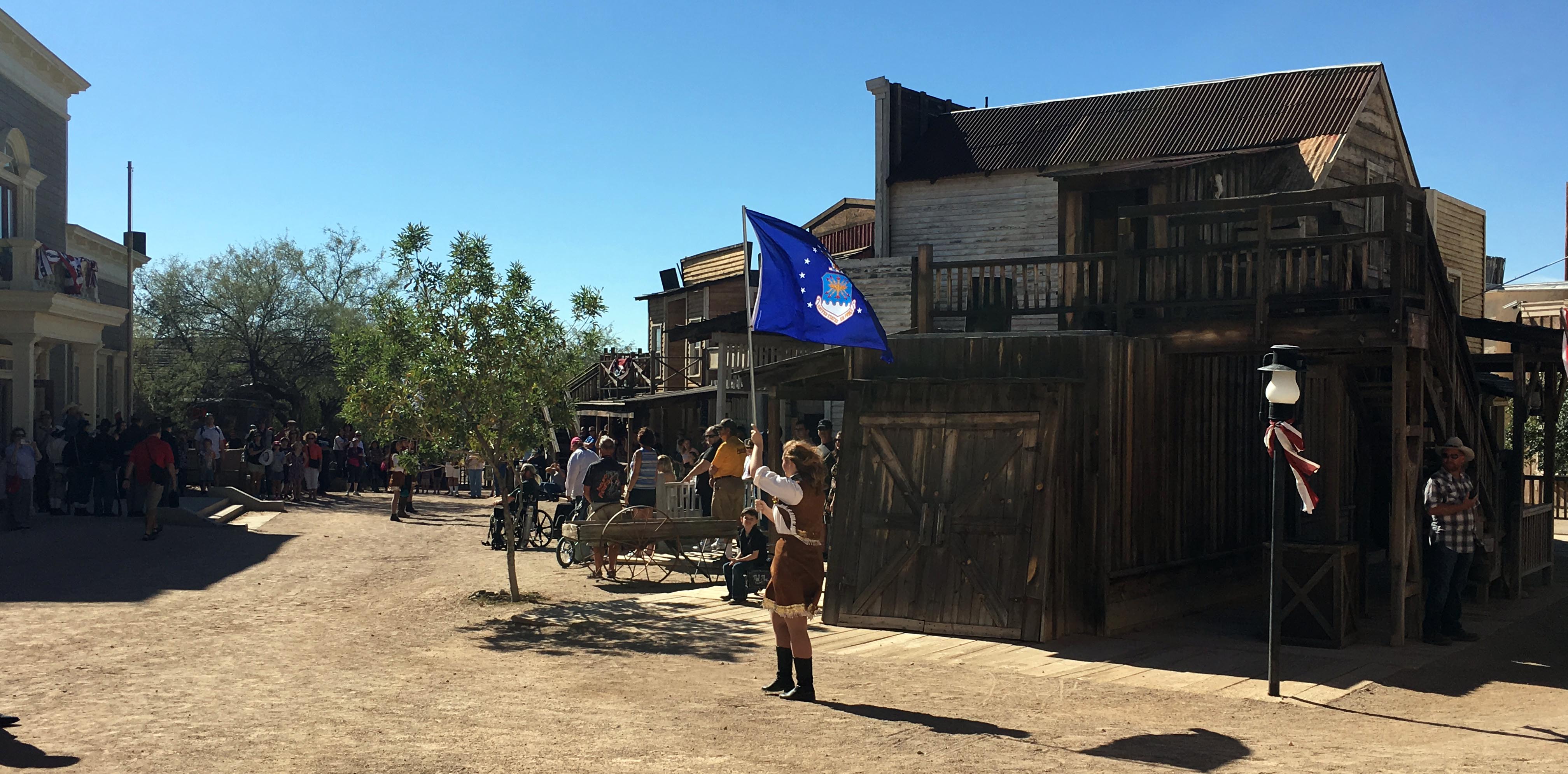 We wandered all over the town, pushing our stroller through the dirt roads. There was plenty to do even with a little kiddo. She liked the train ride (It has great views of the desert, I recommend it even if you don't have kids along) and the carousel. I loved the shooting gallery. There was also a panning for gold, stage coach rides and a horseless carriage ride that looked like a lot of fun but we didn't make it onto those.
The best part of this place is it's options for exploring with houses, buildings, trails and nooks and crannies all over the place to check out. We spent a few hours doing that, playing around in the dirt and generally having a relaxed day. I don't think we had a typical experience here, as we missed the very popular hollywood stunt show but we had a nice time none the less. If you find yourself in Tucson, it's not the first attraction I'd recommend but it is high on the list. Happy travels!
OLD TUCSON
201 S KINNEY ROAD, TUCSON AZ
CHECK WEBSITE FOR HOURS AS THEY CHANGE SEASONALLY