Charming, magical and just a little sinister. My report from inside Oregon's famous Enchanted Forest.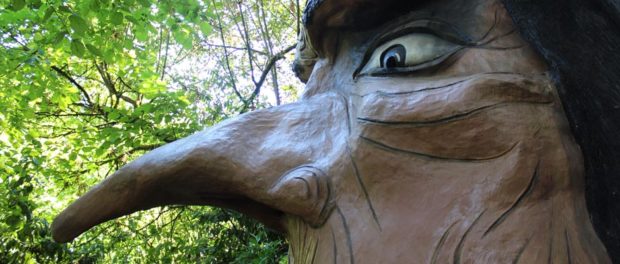 Zooming south out of Salem, you might have noticed a whimsical little village set into the hillside along I-5. The Enchanted Forest has been there for decades, but have you have been inside? I went when I was a child, and once when I was an obnoxious teenager, but now, as a parent I was really interested to see if it lives up to my memories. After all these years, is it still as fun as I remember? Are they keeping it up? Is it still charming? The answers: yes, yes and yes!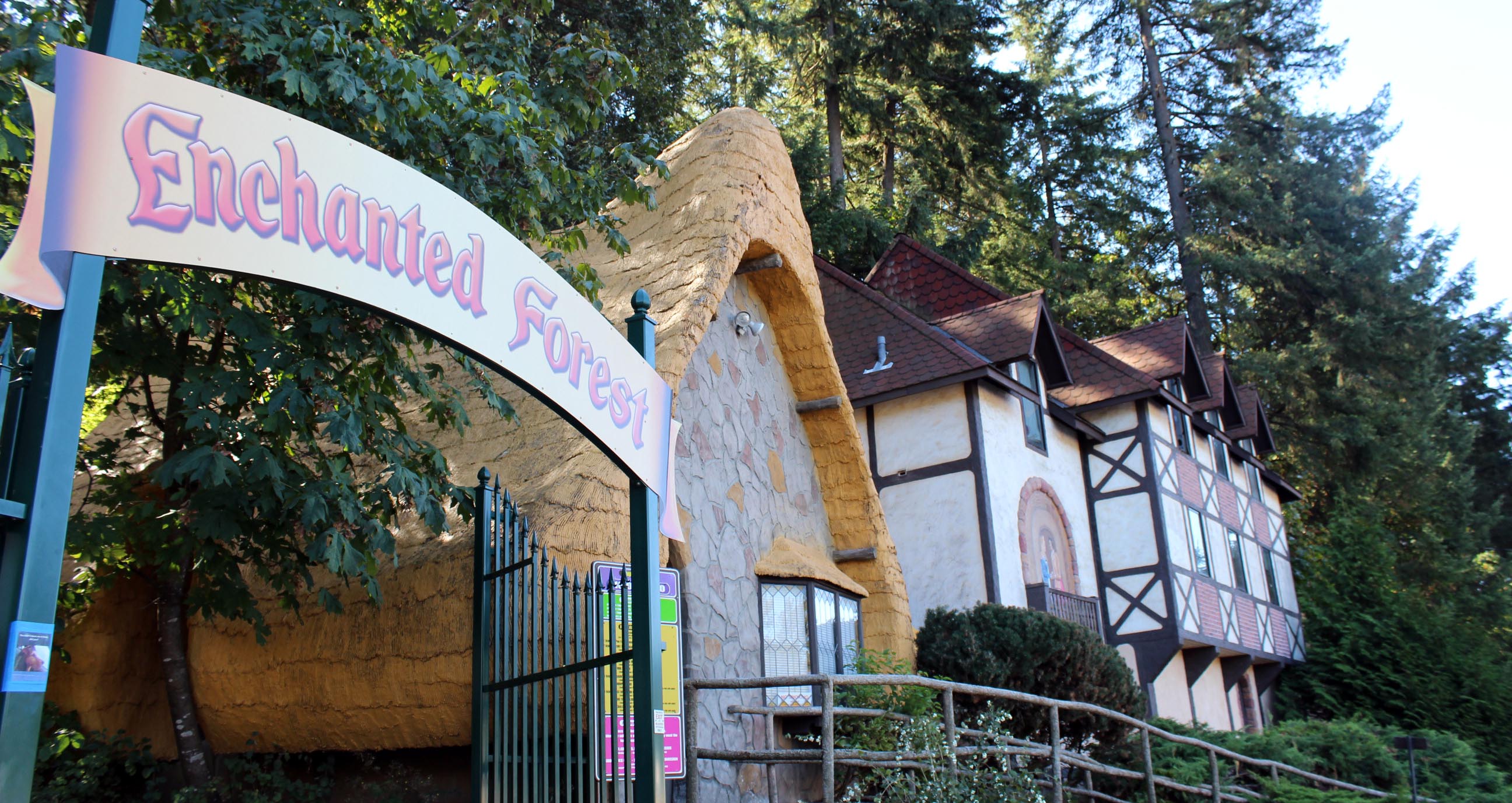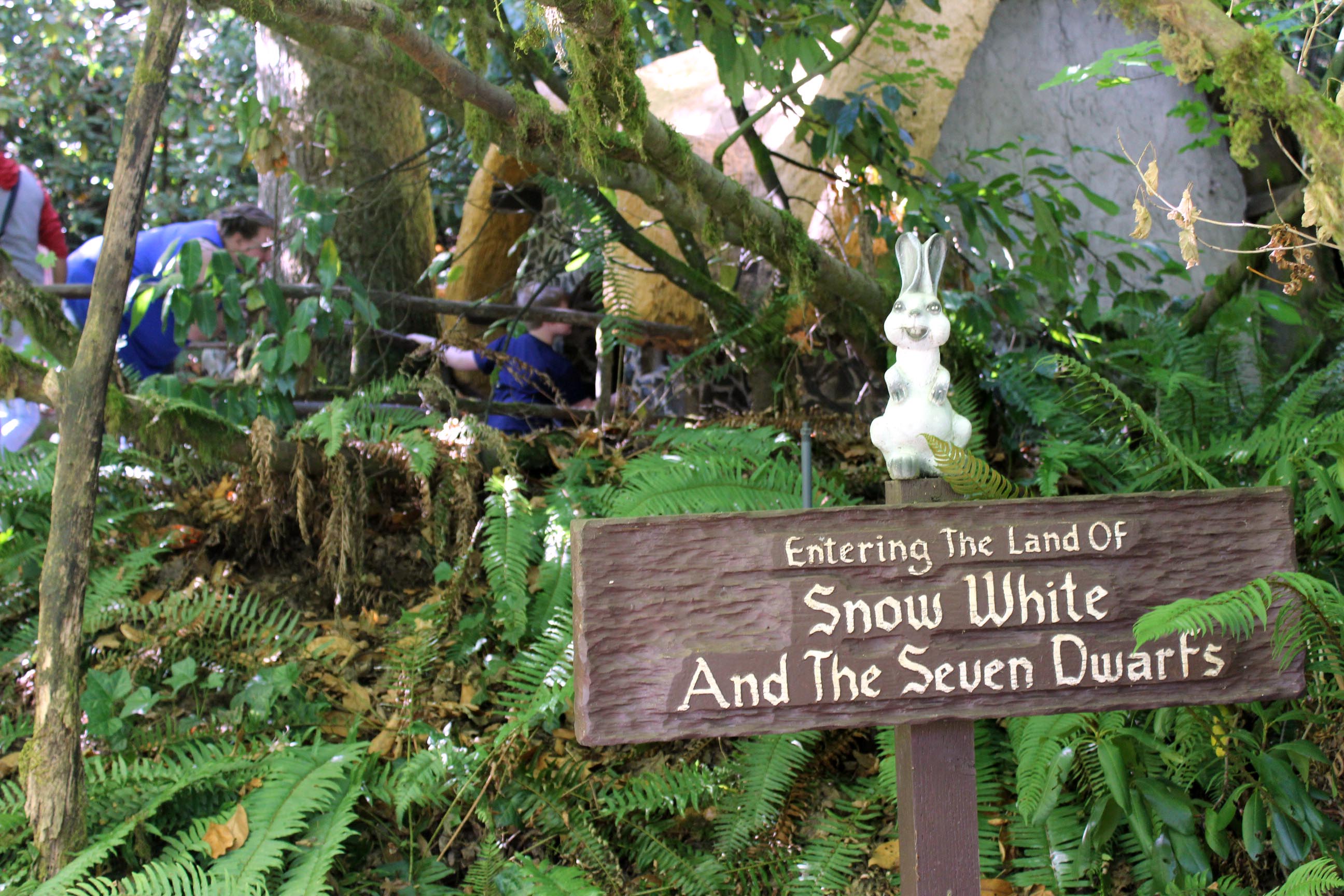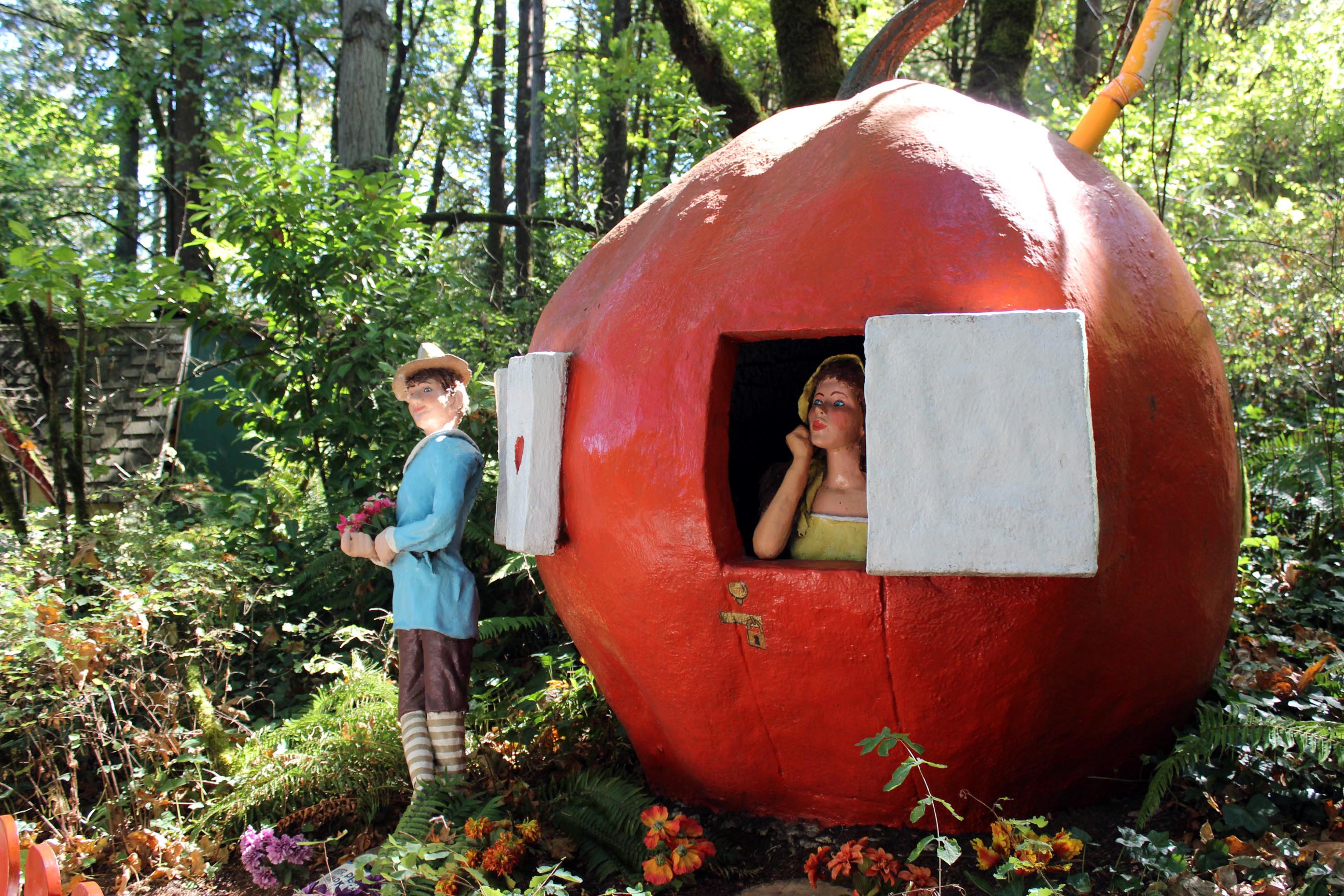 I'm happy to report it's absolutely lovely inside, well maintained and clean. Some of the displays are a little cheesy but others rival Disneyland! It may be a bit of a mixed bag as far as the quality goes, but knowing that one family does this all themselves, it's pretty easy to overlook some of the details. We showed up early on a Saturday morning and followed the signs into Storybook Lane. I fun little loop through your favorite nursery rhymes and fairy tales, but with some surprisingly scary parts for little kids mostly in the form of dark tunnels. My little one was a little freaked, but she forgot all about it with a slide down the big shoe.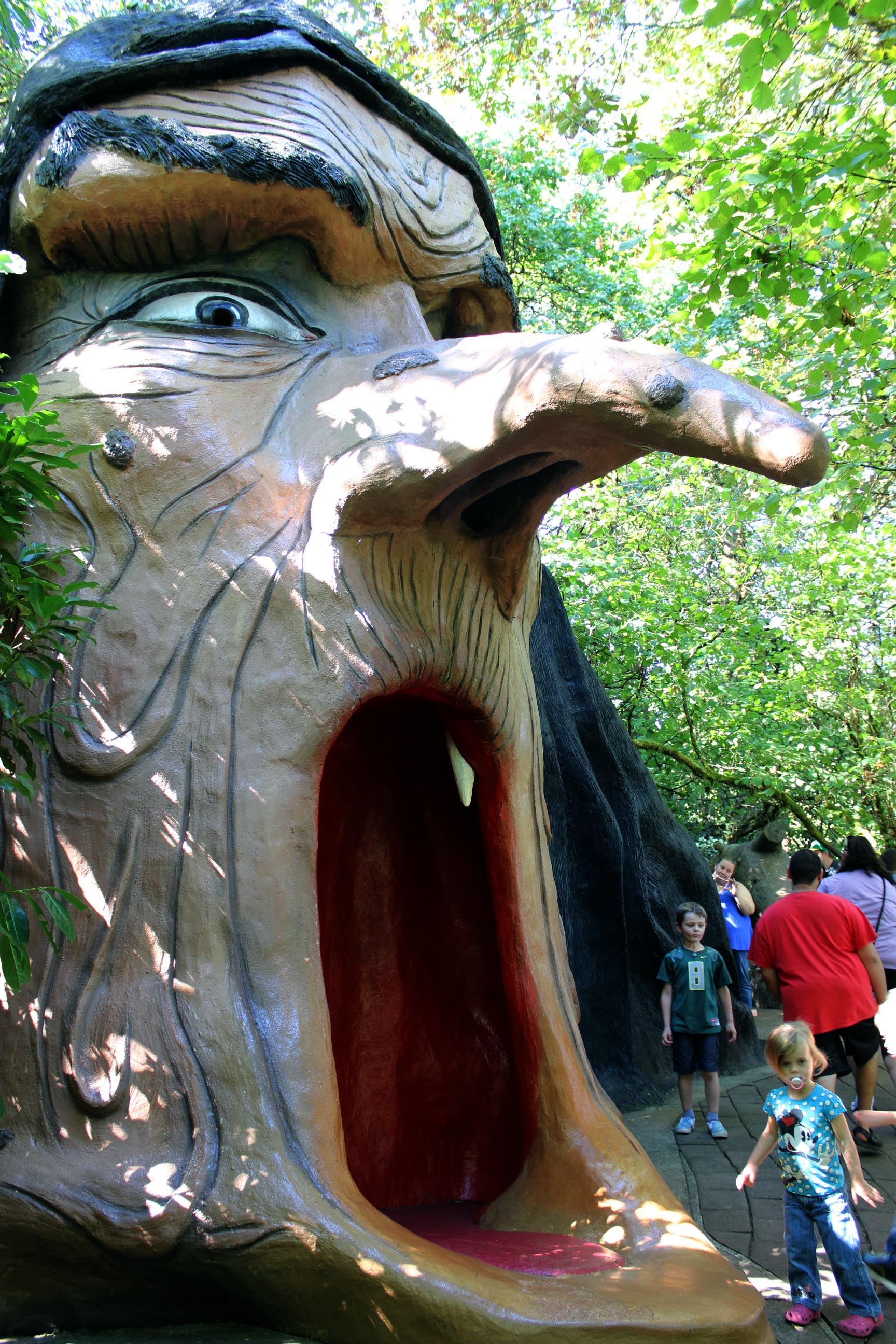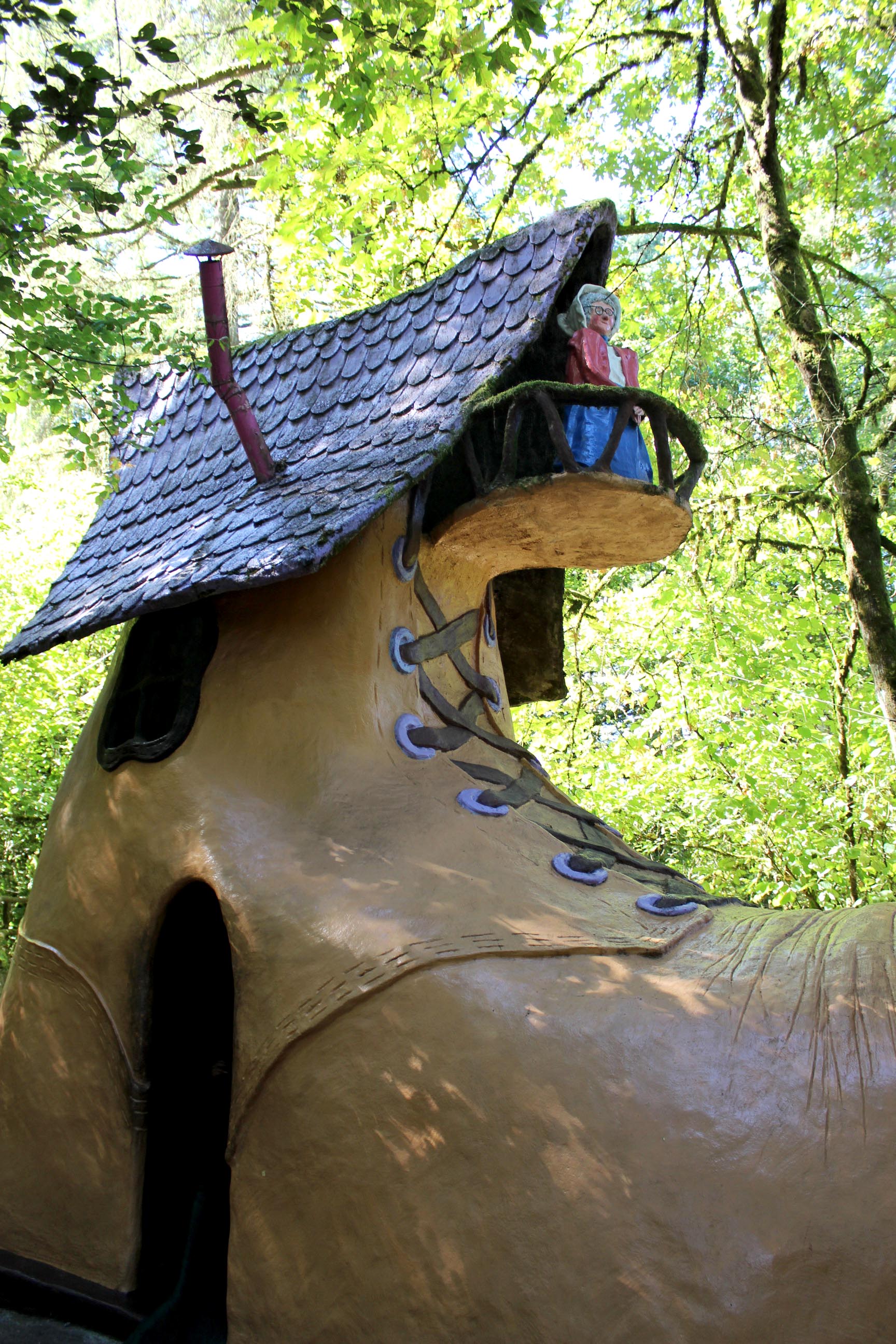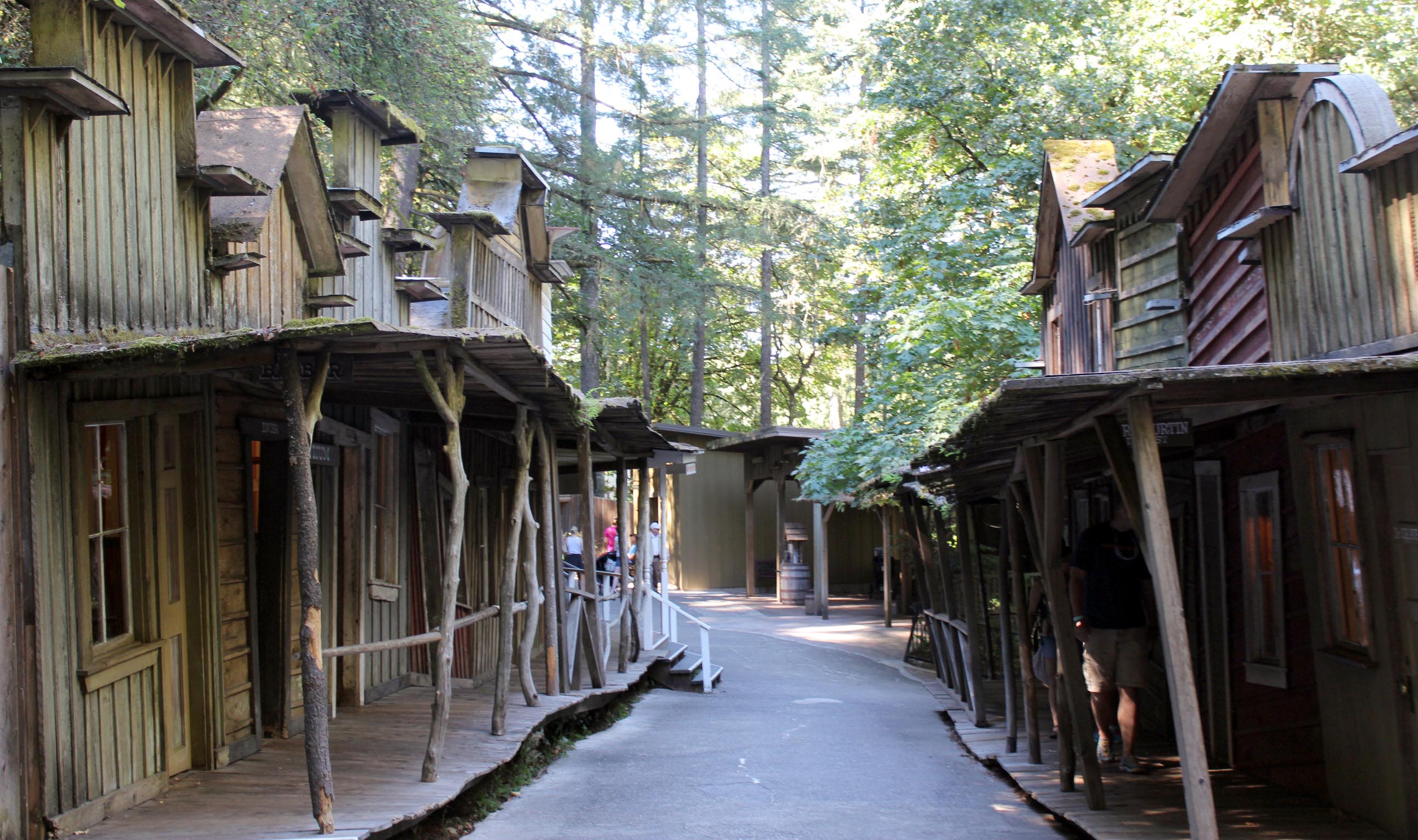 Old West Town had some fun shooting games that us adults enjoyed while Brigitte had a snack in the stroller. I also took a walk through some some of the inside passageways. Some were so narrow I could barely bit, perfect for kids though! Then we stopped at the outdoor theater to watch a live performance of The Princess and the Pea. The three actors were really fun, keeping it family friendly but still entertaining for the older crowd.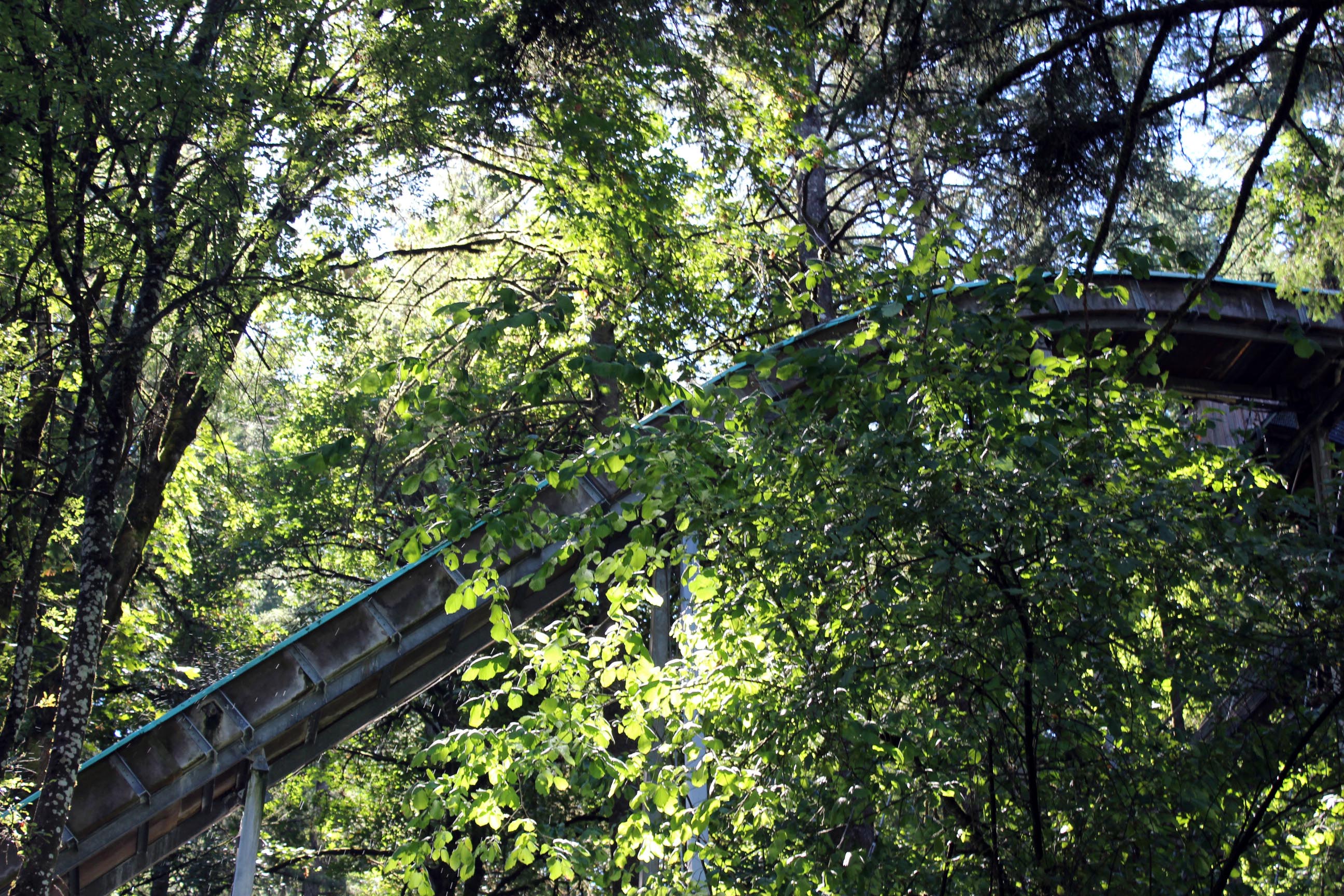 Unfortunately we skipped all the rides, but I really would really love to do the Log Ride, Ice Mountain or the Haunted House. I'm sure we will at LEAST hit the kiddie rides next time, Brigitte was already interested in them, but she is still just a little too small.
Finally, we arrived in the Old European Village where there are some fun little areas for kids to explore and play, but it also includes my favorite part of the whole amusement park, the Fantasy Fountains! Located inside the food court, this water, light and music show is a crowd pleaser. Yes, it's silly and cheesy but it's lots of fun, and a great spot to recharge for more Enchanted Forest adventure. Don't miss it!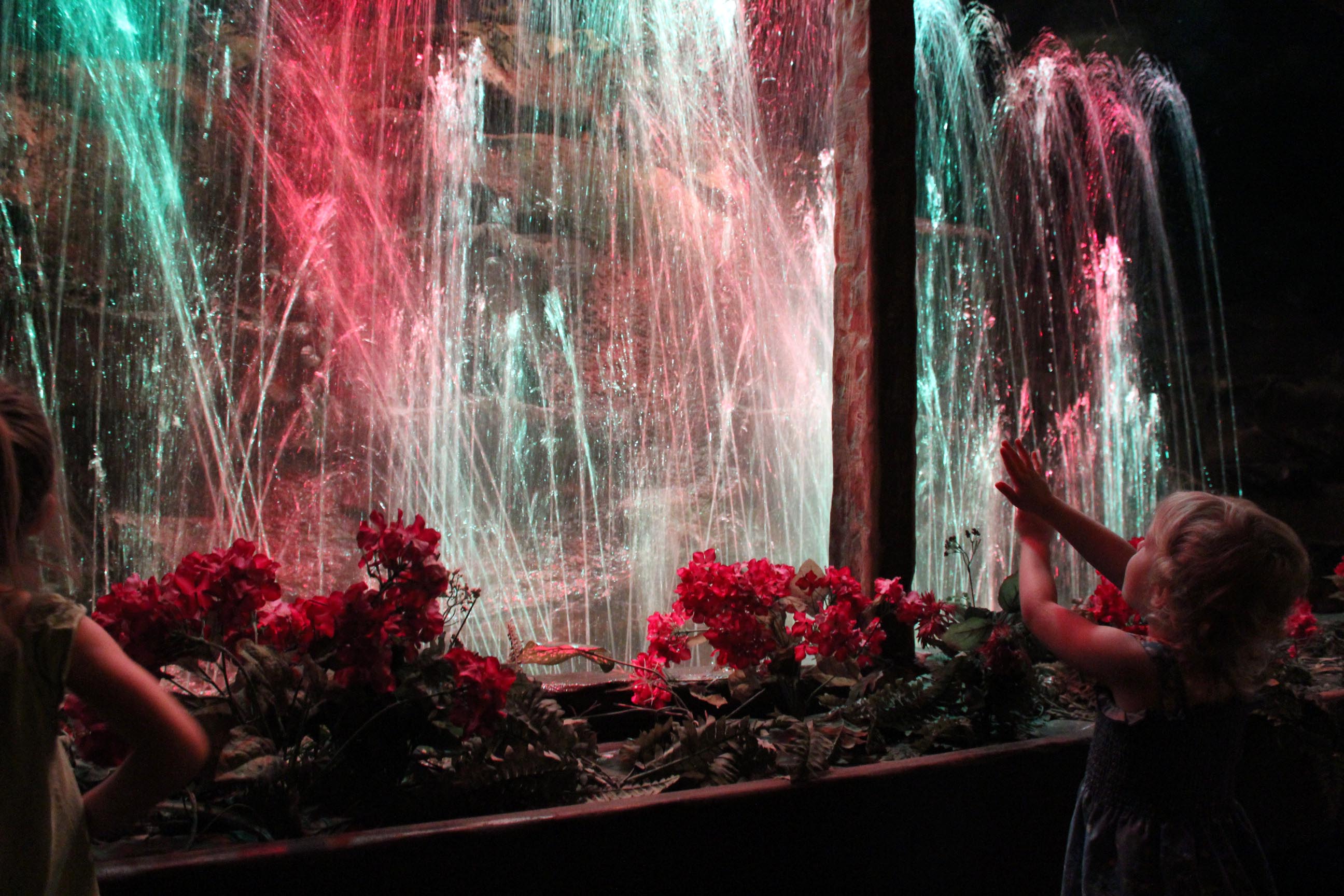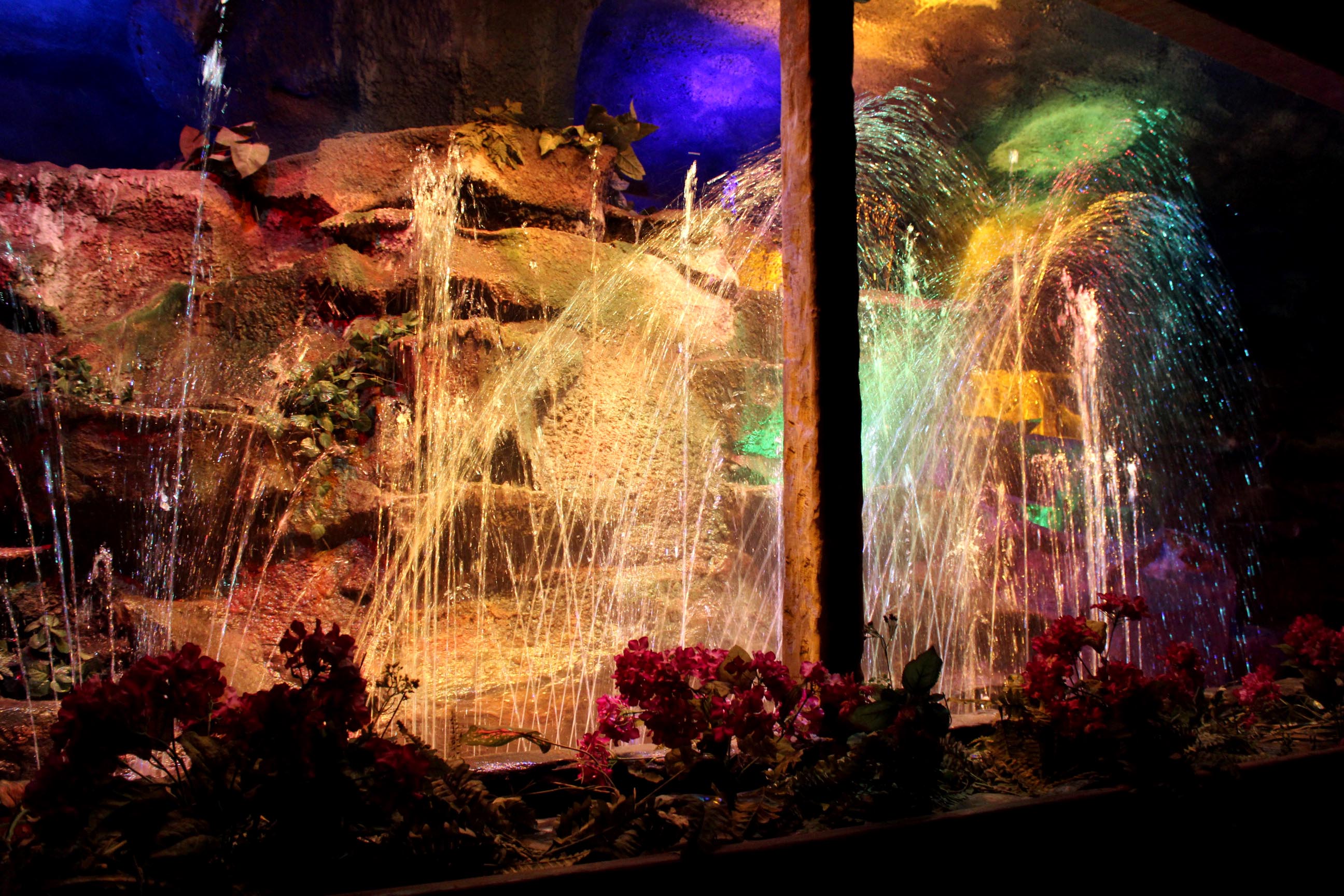 Should you go to Enchanted Forest? If you have kids: yes, absolutely! If you don't…you might still like it, just be ready for lots of small children and strollers. The place is open on all weekends from the end of March through the end of September, and on weekdays from the middle of May through Labor Day. I can't wait to go again next year and make this an annual family tradition.
Happy Travels!
ENCHANTED FOREST
7 MILES SOUTH OF SALEM, OREGON
8462 ENCHANTED WAY SE
TURNER, OREGON
OPEN SEASONALLY, SEE WEBSITE FOR DETAILS