Giant Chocolate Waterfall
If you are a fan of weird roadside attractions, you need to check this out. Hidden away on the eastern edge of Portland, it's a perfect stop on your way out of town.
Just a couple blocks off of I-84 is a giant chocolate surprise. 2,700 pounds of chocolate cascades down a 21-foot tall marble waterfall. And it's all hidden away inside an unassuming industrial park on 181st avenue. Who knew?
As soon as you walk in the door you are greeted by a splattering bubbling mess of a fountain. The chocolate is real, but I found it far from appetizing. They warn against sampling it, but I wouldn't want to, especially after hearing from an employee that it's rather old. But it's fun to see and they put in a nice church bench for a reflective moment.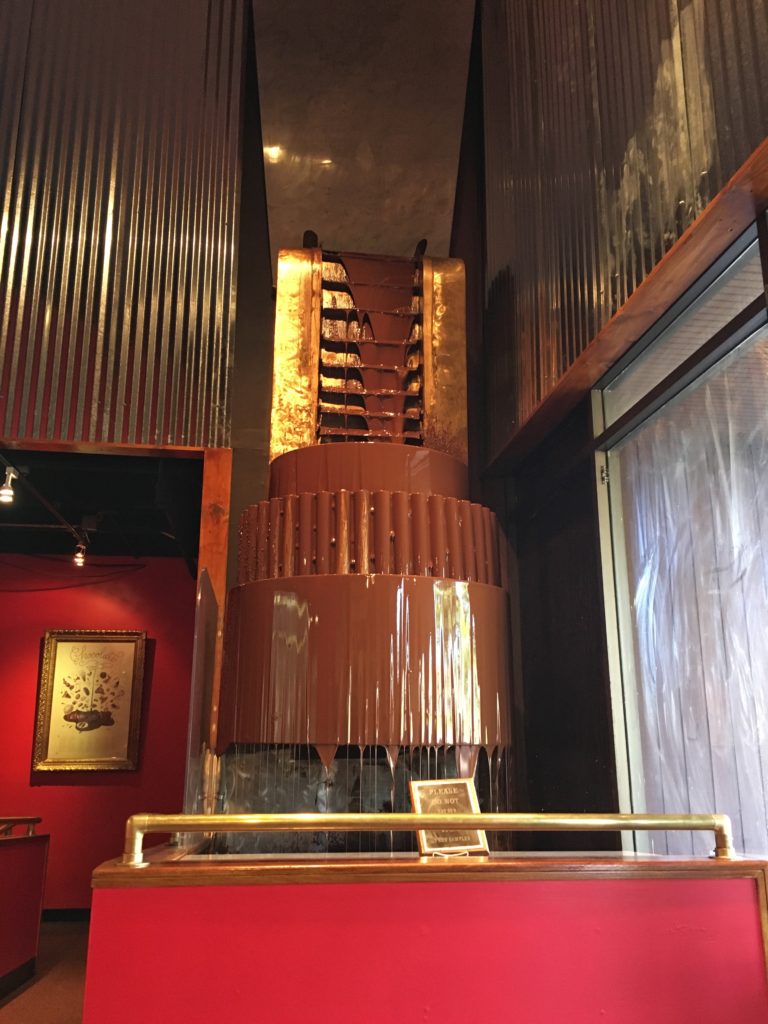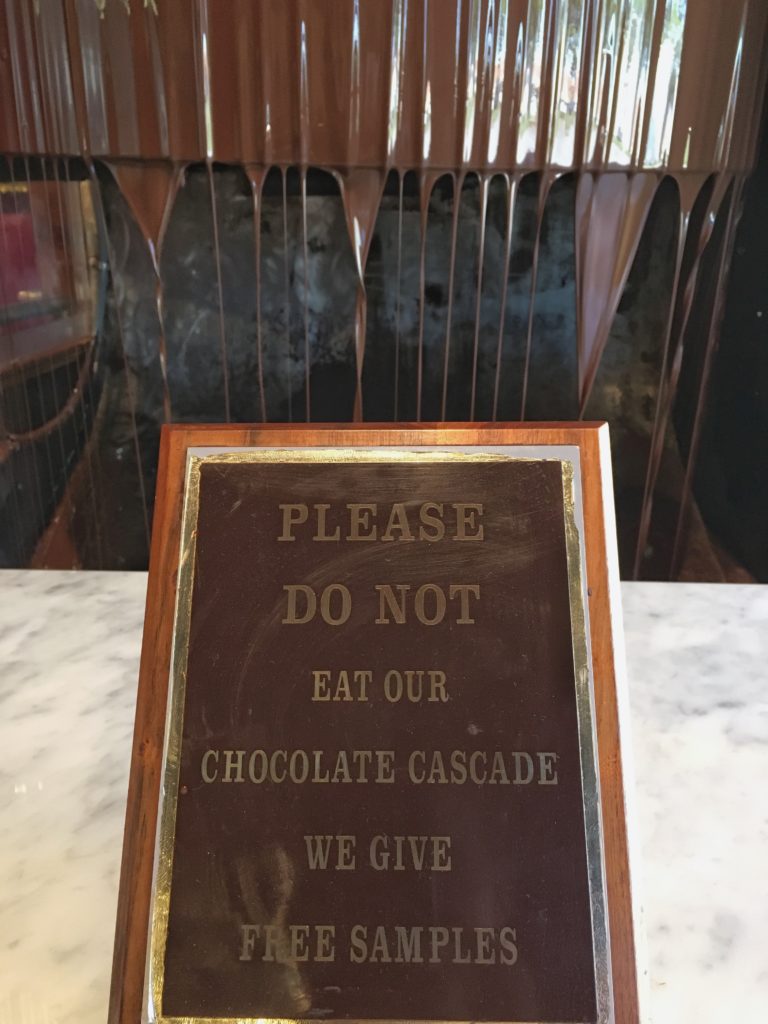 I don't know if I would suggest making a drive all the way out to see it, but if you happen to be on your way, say to the real waterfalls in the Columbia River Gorge, it might be fun to stop. Grab a couple photos and maybe a bag of their "oops" candies ($5 for a big bag of their chocolate truffle mistakes) for the road. Easy peasy.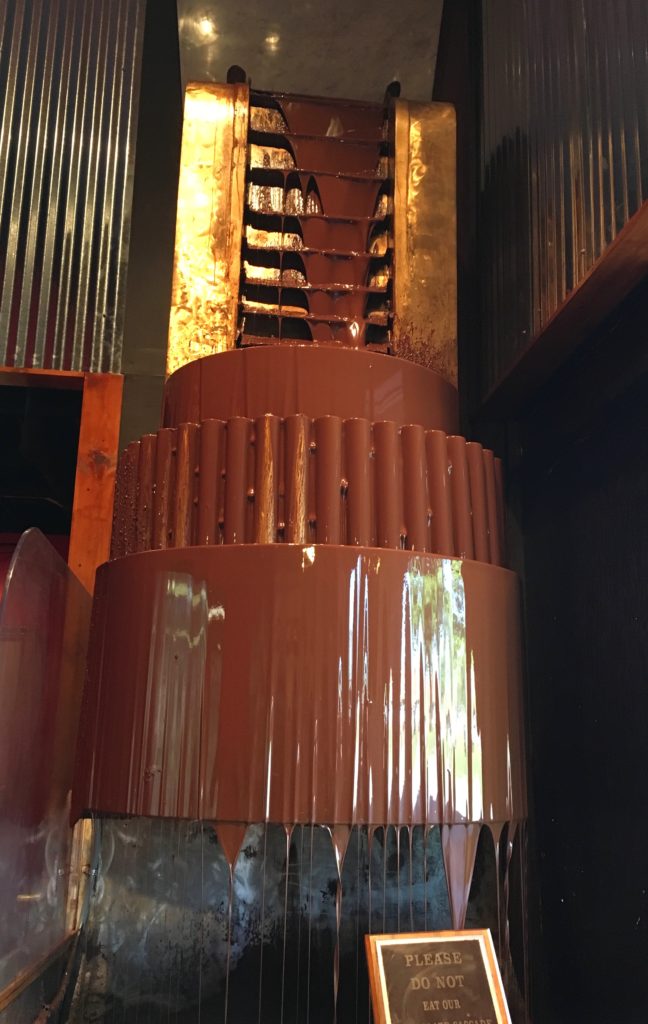 CANDY BASKET INC.
1924 NE 181ST AVE
PORTLAND, OREGON
OPEN: M-F 9AM-5PM, SATURDAY 10AM-5PM, CLOSED SUNDAY