A little recap of our recent trip to Austin, Texas where I accomplished a dream I've had for years!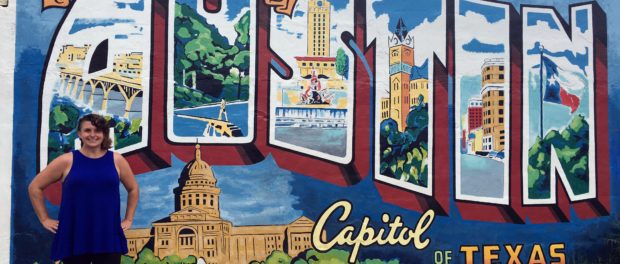 When I think of Austin Texas, I think of it at night, glowing with patio lights and flickering neon signs, and the sounds of live music in every direction. There are food carts on every block and people out enjoying the summer evenings with tacos and beers. Tacos. That seemed to be the official Austin food. Sure, BBQ was happening, but the lines were long and it was a little expensive. But for breakfast, lunch and dinner tacos were cheap, plentiful and delicious. After four days in Texas, those are the images left in my head, but they are not why I visited.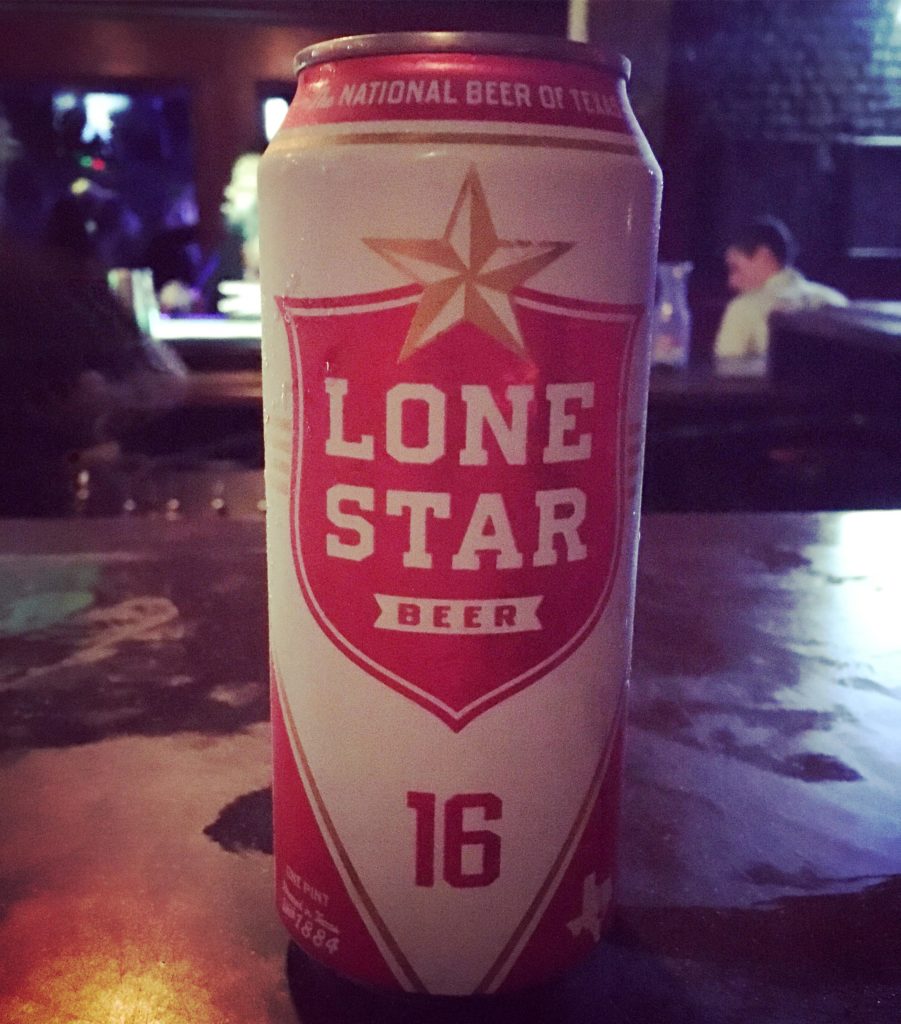 I went to Austin because I love waterparks and I'd heard that the "best waterpark in the world" was in between Austin and San Antonio. I have been wanting to make this pilgrimage since before our baby was born and finally, the timing was right. So we left her and the dog with grandparents and boarded a plane for Texas.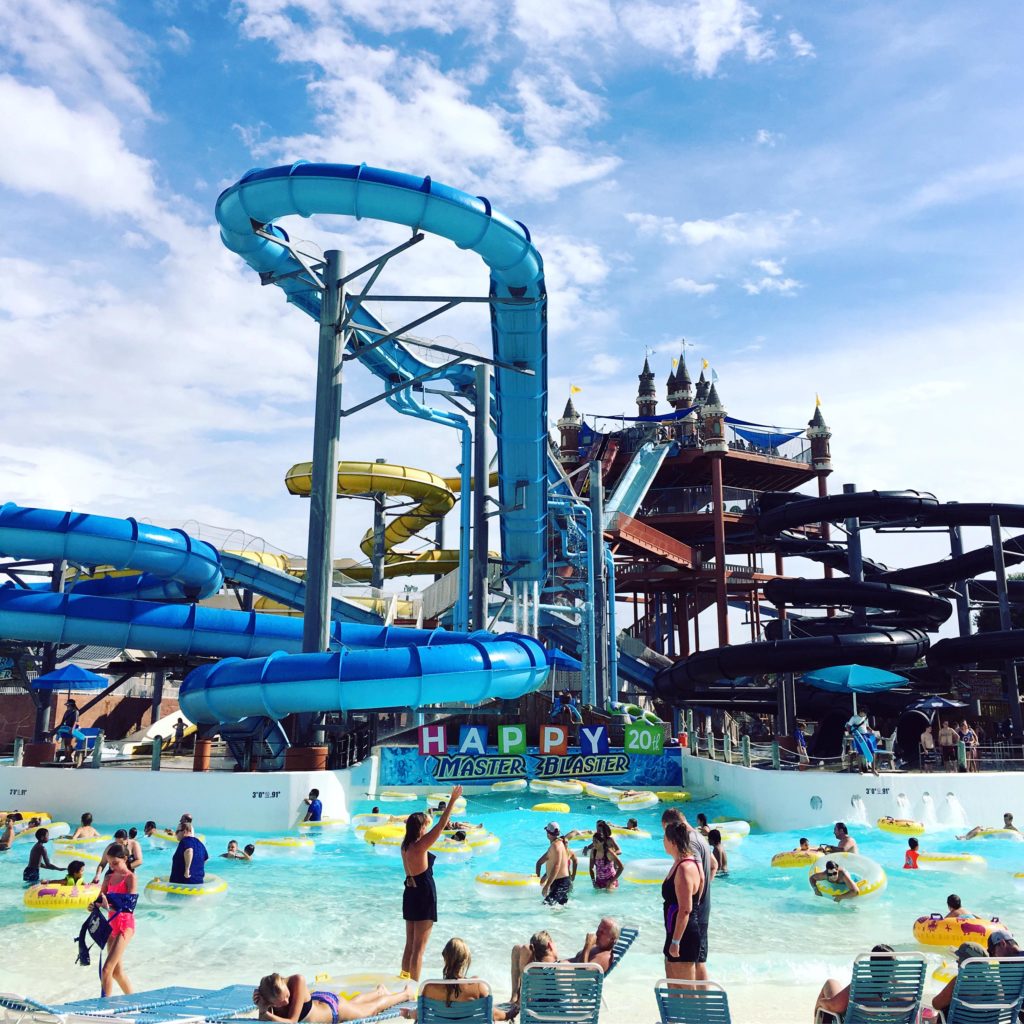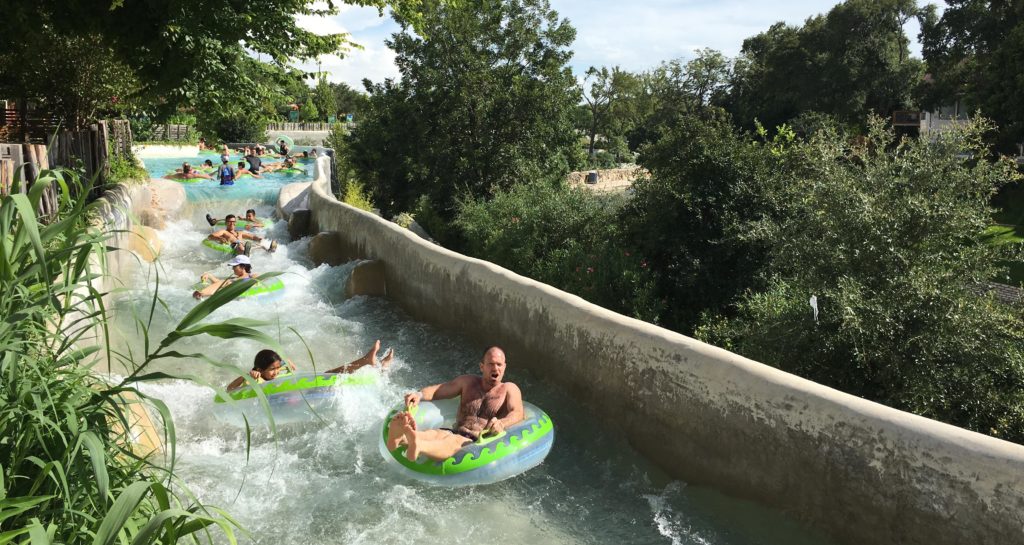 First off, let me say the Schlitterbahn was great. BUT we only got to see half of it. Half was closed due to contaminated water caused by thunder storms. Despite that, we had a fantastic time. Our favorite part were the three river rides. The slides were cool too, but had prohibitively long lines that were about 45 minutes long (and that was short compared to most days when it can be 2+ hours). We stayed in the park for about 6 hours, leaving satisfied, tired and sunburn free.
We headed back to Austin and checked into our AirBNB, before hitting the town. We stayed in the Travis Heights neighborhood, which was beautiful and centrally located. If we had kept our rental car, I would have liked it more, on foot we had about a 15 minute walk to get to the nearby South Congress area, but other than that, it was lovely. The biggest surprise of the whole trip was how lush Austin is! I was expecting arid and dry, it was downright tropical.
We went out to a number of different bars and restaurants in a few different neighborhoods. My favorite area was the Rainey Street Historic District which sounds stuffy but is full of restaurants, bars and music venues. We ate sausages for dinner at Banger's and tried a number of Texas beers. We also checked out 6th Street (downtown area full of clubs and bars, not our usual scene, but it was very lively and fun) and spent lots of time on South Congress since that was closest to where we were staying. Overall, my favorite bar was the Mean Eyed Cat a Johnny Cash themed honky tonk where they served Stubb's BBQ out of a window in back.
Speaking of BBQ. Yes, we ate some, the most popular place in Austin is Franklin's but they have very long lines. All accounts I read online indicated we would need to get in line by about 8:45 to get food around noon. La Barbecue was my second choice but it sounded like that one was increasingly popular and now has similar lines. So I turned to Yelp, and picked the closest place to us, with the best reviews. Terry Black's BBQ it was! There were NO LINES at all (bad sign?). The meat was phenomenal, but unfortunately the sides sucked. The beef though…. I have never had a beef rib so tender, it literally fell off the bone. I have never seen anything like that here in Portland. But after taking a tour of their BBQ pit, I learned that's because they slow cook them for 16 hours!!!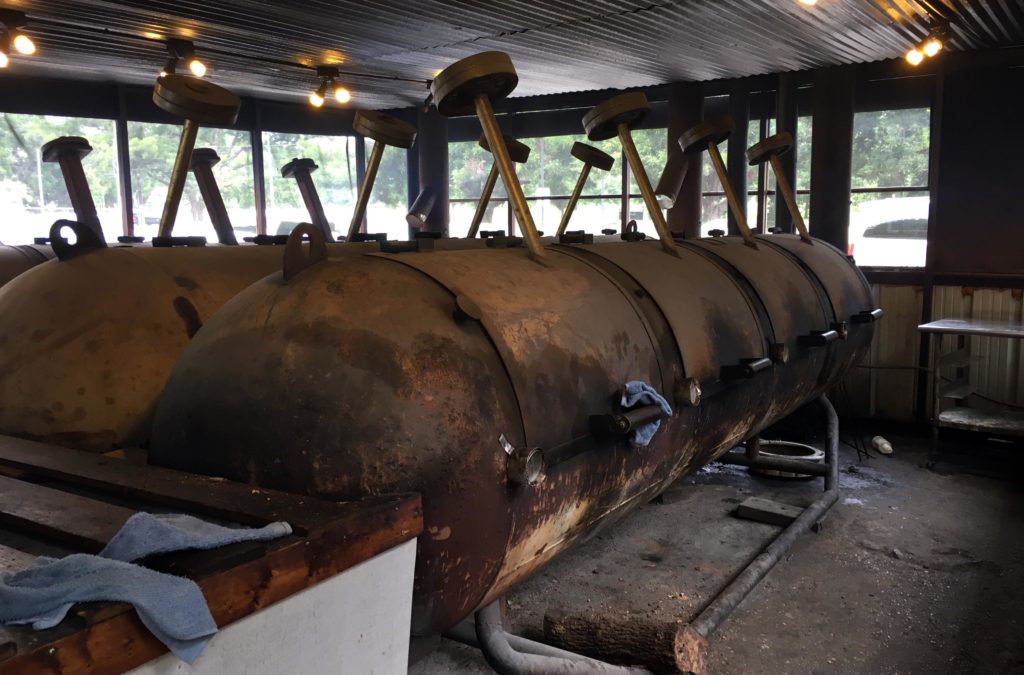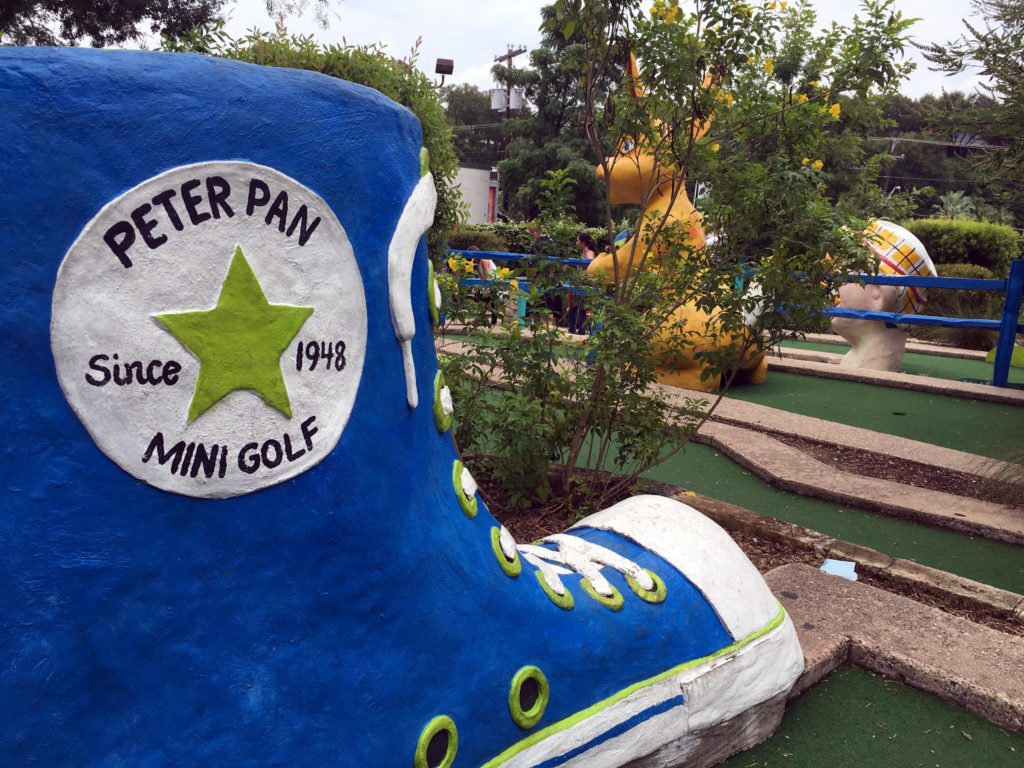 A couple other things we did that I recommend. The Bats! We went to see the famous Congress Bridge bats, they take off all at once each night at sunset. It's kind of similar to the Swifts at Chapman School in NW Portland. We also putted through 36 holes at Peter Pan Mini Golf (I love my mini golf) and rode our bikes on the waterfront trails. I was very disappointed that Barton Springs Pool was closed due to more rainfall contamination, it looks like a really amazing place to swim.
The best thing we did, was go to the Alamo Drafthouse. For Portland folks, it's like the best parts of Cinetopia and Hollywood Theaters combined. We had a pitcher of beer and pretzels with queso while watching an excellent movie called Hell or High Water. I give it a double thumbs up/must-visit for anyone in Austin. Plus the location we went to was right next to Shake Shack.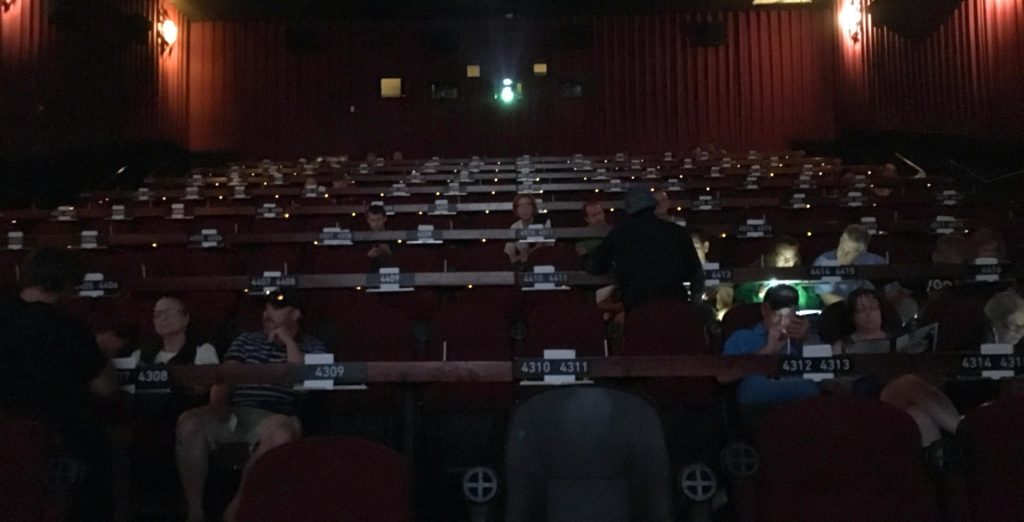 I could talk a bit more about the food. But I'm done. Tex Mex is plentiful. Beer is flowing. As for logistics, we rented a car for the Schlitterbahn trip then used our AirBNB's bikes, walked and drove Car2Go for the rest of the trip. Hot tip: The public bus to and from the airport runs on the half hour and is WAY cheaper than a shuttle. Bottom line: Austin is awesome. I really hope to visit again. Who's up for a waterslide?