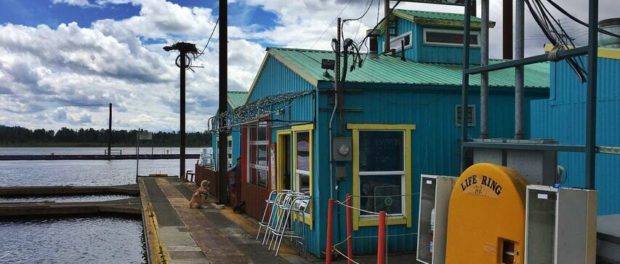 Margaritas. Check.
Tacos. Check.
Waterside location. Check.
Tropical vibe. Check.
Good news, guys! The Puffin Cafe checks out for a perfect summer hangout. It's a little outside of Portland, but isn't that what summers are for? Road trips and adventures?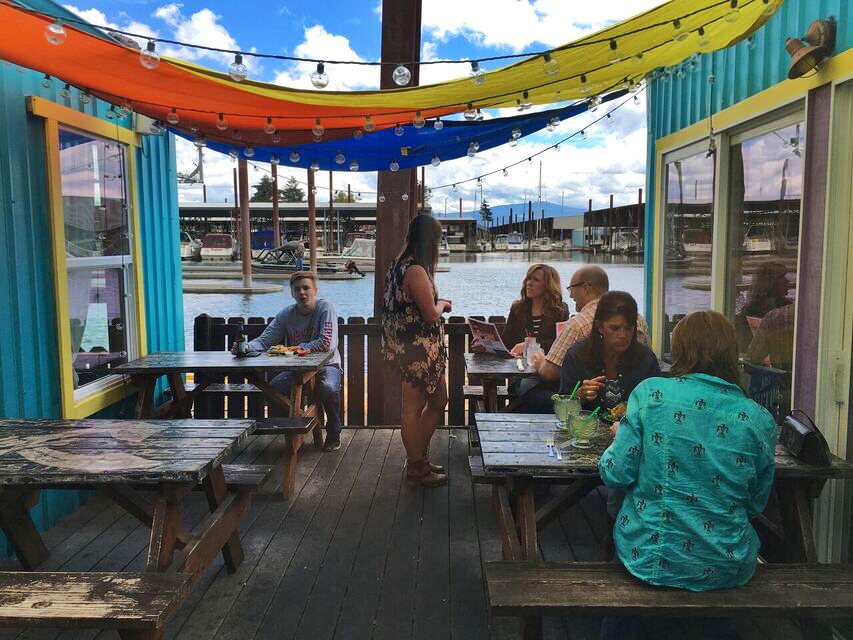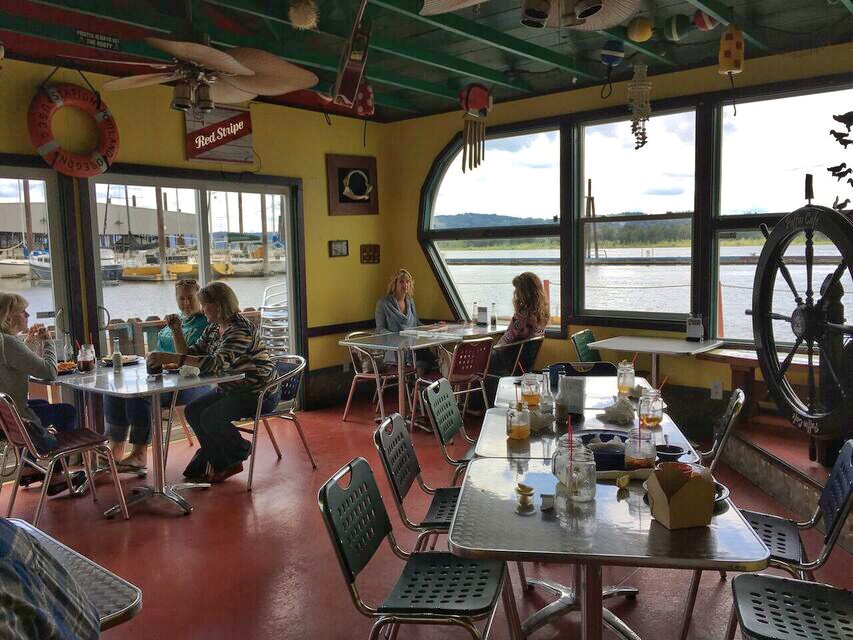 The Puffin Cafe is a floating restaurant in Washougal, Washington. From my house in NE Portland it's just a 30-minute drive which is perfect if you need to get out of the city on a hot evening. This would also be a great stop on the way from from a gorge adventure like hiking at Cape Horn, Steigerwald Wildlife Refuge, Carson Hotsprings, or tracking down the Skamania Stone House.
If you ever been to the Island Cafe, you'll find this very similar, although a little smaller. But in my opinion, the food is better at Puffin. It has more of a Caribbean flare, with jerk chicken and some spiced garlic pork. My jerk chicken tacos were fantastic and came with fried okra. Yum! You don't find fried okra in this area very often. My Dad had a yummy pork sandwich that I didn't have a chance to try, because I was too busy chowing my tacos. The baby had fries. They were waffle fries, and not too exciting, but we still ate most of them.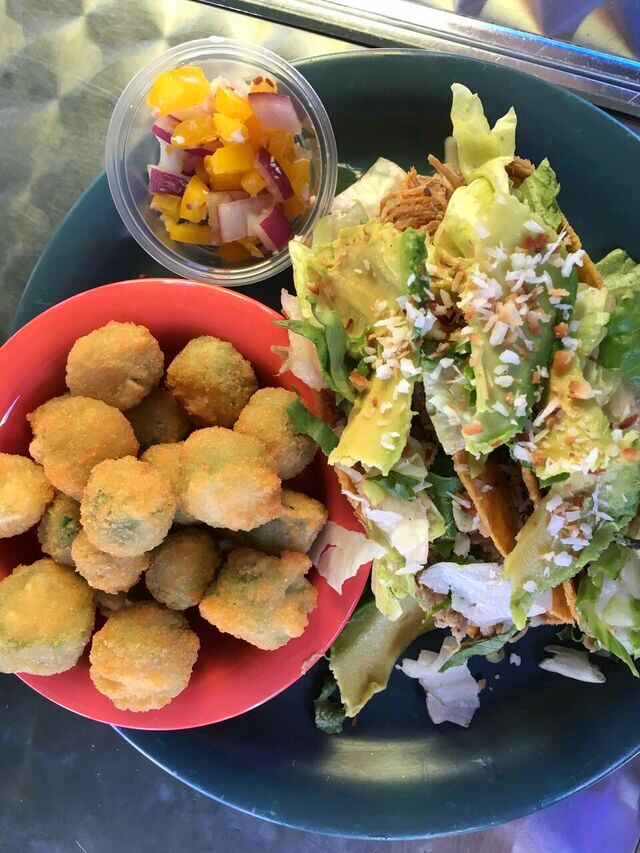 We were there for lunch, so I skipped the margaritas, but they looked great. There is a huge (and inexpensive) drink menu. I hope to stop in again later this summer to check them out. But I thought I'd give this place a shout out now, because it's a fantastic spot that you're sure to miss if you aren't looking. It's hidden in the Port of Camas/Washougal. There's barely even a sign, so just drive in, park and walk towards the boat ramp.

Let me know if you check this place out.
THE PUFFIN CAFE
14 SOUTH A STREET
WASHOUGAL, WASHINGTON
LUNCH, DINNER & DRINKS