Happy first day of summer, everyone! School is out now, the outdoor pools are open and my house is hot. I live in an old classic NE Portland home. It's great for 9 months a year but during the summer it can be downright miserable. We have a system of AC units, box fans and a backyard kiddie pool to take the edge off, but at the end of a really hot day (or week) I'm desperate to get out of the house!
On a recent hot evening, we checked out the 19th Hole downtown in SW Portland. It's a pop-up mini golf course hosted by the Deluxe Hotel in a lot across the street. They have a food cart, 50 types of beers, wine and cider (cans only), a beautiful beer garden and a 9-hole course.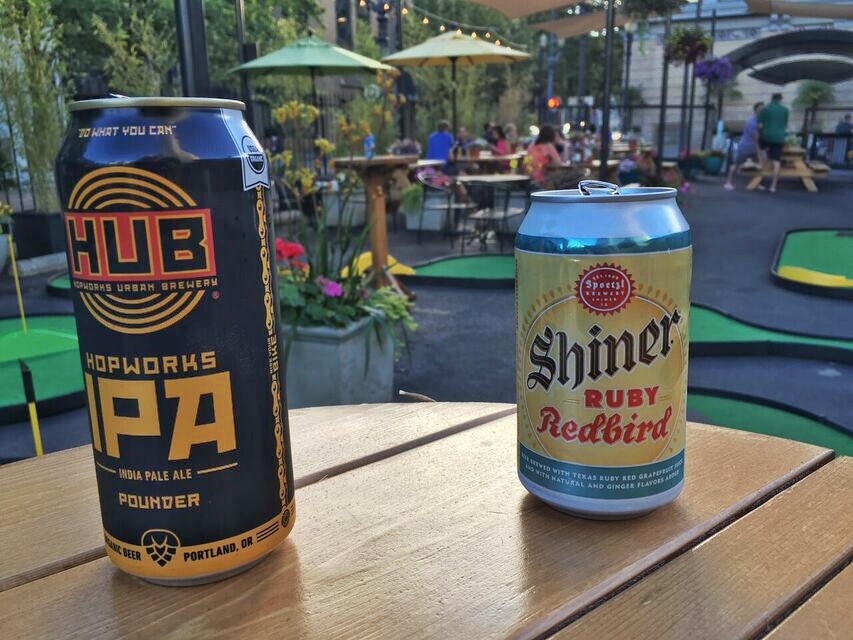 To be honest, I'm kind of a mini-golf snob. My favorite course in Oregon is Camp Putt down in Eugene, but I also really like the ones at Oaks Park and Eagles Landing in Happy Valley. The 19th Hole is built on top of a parking lot, so it's a little limited in its design with mostly flat courses and low walls (read: ball bounces off the course easily). Not the best course I've played, but I struggled with a couple holes, so it was still fun.
Mostly, this is just a nice outdoor hangout spot with plenty of picnic tables, shade and potted plants to give it a tropical vibe. We had a pretty good burger and drank a couple delicious beers before walking into downtown for a movie. It was a lovely way to spend a hot evening. Keep it in mind, it's open all summer. Happy putting!
19TH HOLE AT HOTEL DELUXE
OPEN: WED-SUN 3PM-10PM
SW 15TH & YAMHILL