A complete Sunday dinner, all made out of rocks? Check out this weird and wonderful find in the Hood River Valley.
Please forgive me, but what I'm about to say, might make me sound crazy. For the last 3 years I have been desperately trying to make it to a tiny little museum in the Hood River Valley to look at a table of rocks. Precious stones? Rare specimens? No. These rocks are nothing special, except that they look like food. An entire dinner table of food to be specific.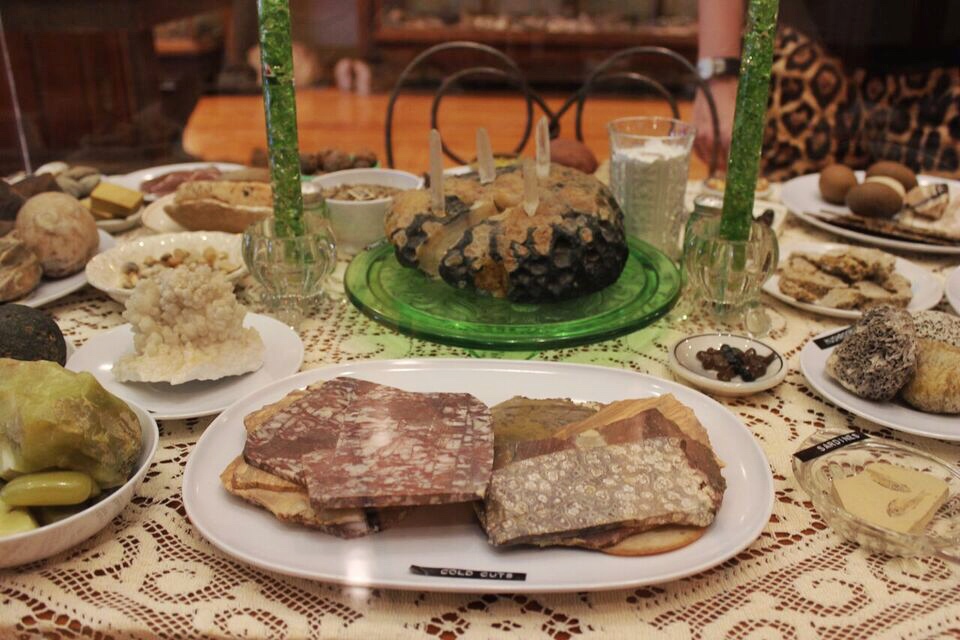 This is the kind of weird thing I love, so I had to see it in person. The problem is, it's inside the Hutson Museum, which is located in a the tiny town of Parkdale, Oregon about 30 minutes outside of Hood River and 90 minutes from Portland. It's open seasonally, and does not have regular hours. I have tried to visit twice before only to find it closed, and nearly missed it on my third try.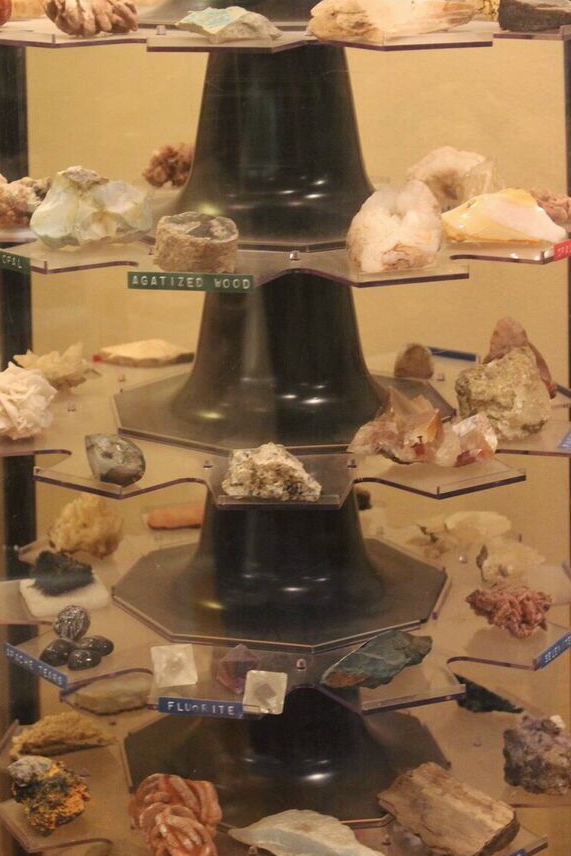 Last week, I found myself yet again at the front door of the Hutson Museum face to face with the closed sign. Devastating! I missed it again! I was so disappointed we sat down on a bench to regroup. Just then, two more women walked up hoping to see the museum. We were all gathered on the steps, discussing our mutual disappointment, when a women walked over from the store across the street.
She was shocked to see all of us. Not a single person had visited the entire day so they closed the museum early. And now a crowd was banging on the doors. Luckily she was a volunteer and had a key so she let us in. Finally, I would see the table of food-shaped rocks!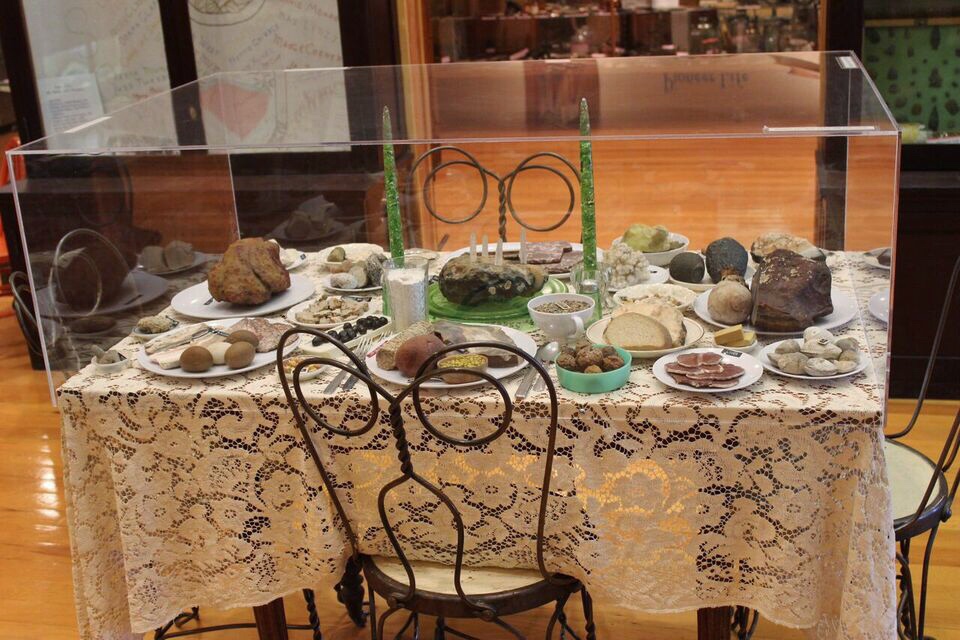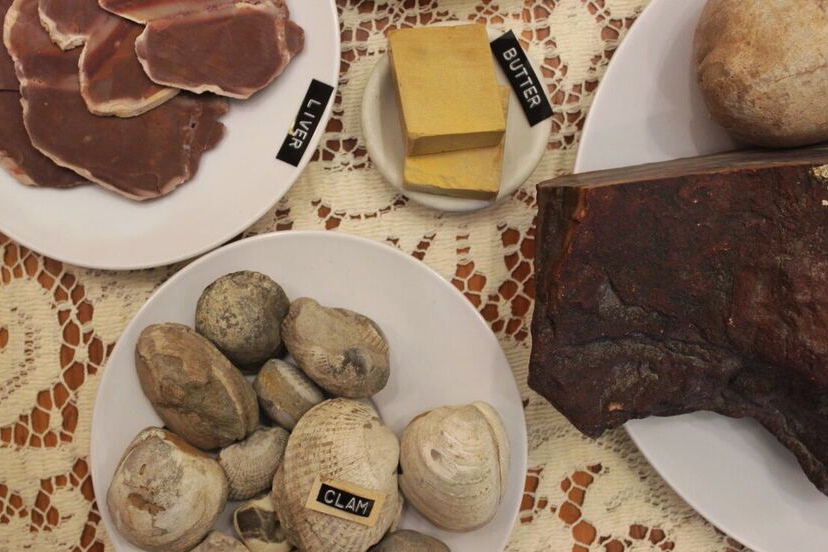 The rock table was there, in all it's glory. It looked even better than I expected! There are rocks that look like everything from liver and clams to corn on the cob and . All of it sitting on a cute little dinner table with 4 chairs surrounding it. I couldn't help but take a seat for a photo.
The rest of the museum was really neat too. As evidenced by my recent trip to the Rice Museum in Hillsboro, I've become fascinated with rocks recently. This place had lots of cool stuff, including some neat thunder eggs. But I really loved the arrowhead collection. It reminds me of my grandparents who also had a huge arrowhead collection.
There is also some artifacts from the area, old photos of the Hutson family, they were prominent business owners in the area, and some art. There was also a beautiful tribute to Celilo Falls. If you don't know, Celilo Falls was a huge waterfall and sacred indian fishing area that was destroyed by the damming of the Columbia River. Seeing the pictures always makes me a little sad, everything comes with a price.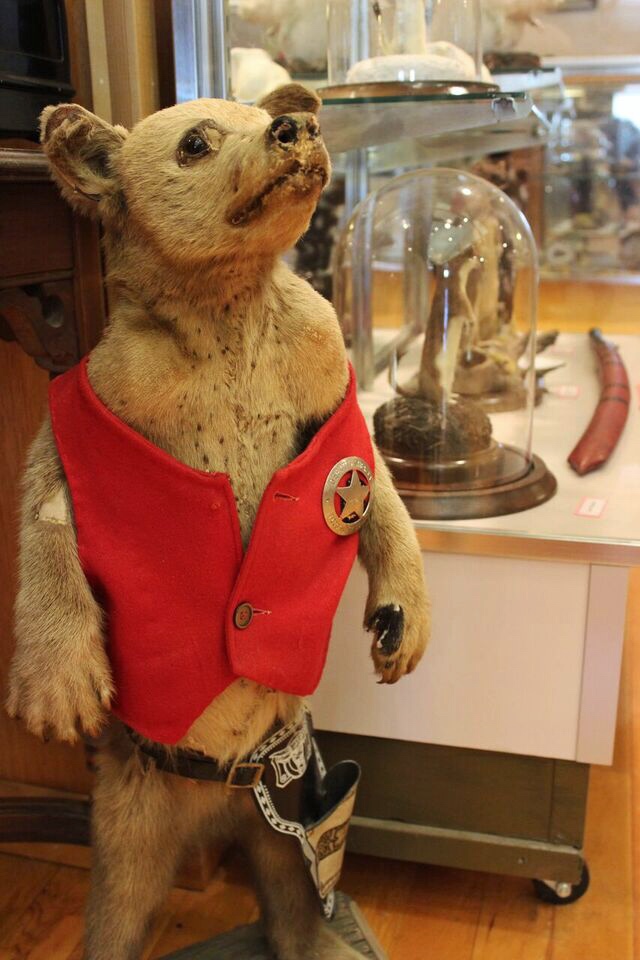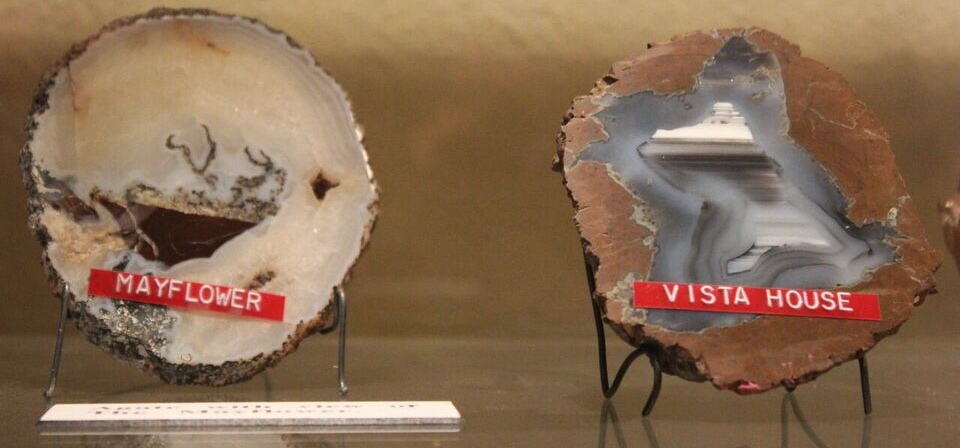 Enough sad talk. This is a charming little community museum. During the summer it's usually open on Friday, Saturday and Sunday. The lunch hours are your best bet for getting in. The admission is only $1, so please stop in and show it some love. And don't forget to stop at Solara Brewery, where they have the best views of any brewery in the state (IMO).
HUTSON MUSEUM
OPEN SUMMERS
11AM-3PM FRIDAY, SATURDAY & SUNDAY
4967 BASELINE DRIVE
PARKDALE, OREGON