Daytrip: Northern Coast Loop
I'm heading west for an exciting loop through the northern Oregon Coast. This is the first installment in my month-long day trip series. {Sponsored by Car2Go}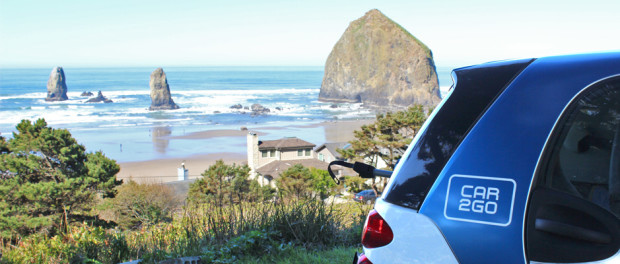 Summer is fast approaching here in Portland. The roses are starting to bloom, the air is warming up and the rainy days are beginning to wane. I don't know about you, but the nice weather gives me a little wanderlust. I'm ready to hit the road and do some exploring. So this month I'm partnering with Car2Go for a series on Portland road trips. Stay tuned through out the month of May for awesome Portland daytrips that are both beautiful and easy.
I'm kicking off the month with loop around the Northern Oregon Coast. It's the longest of the trips, but it by far includes the most options. Car2Go offers a day rate, if you are one of those wonderful souls who choose to go car free (or if you are like me and don't trust your car to make it) and they are offering my readers a special deal. (Keep reading to find out more). So without further ado, lets hit the road:
Northern Coast Loop Itinerary:

Leave Portland: I suggest hitting the road early, there is a lot to see and do on this loop. Head out of town going west on Highway 26 towards the coast. Continue for about 60 miles.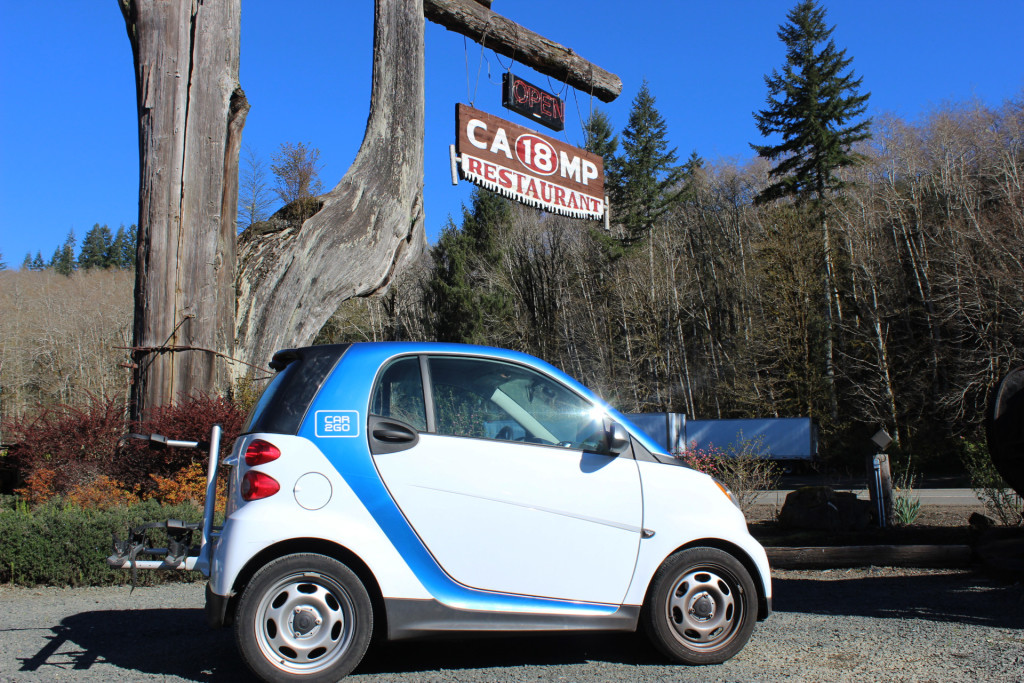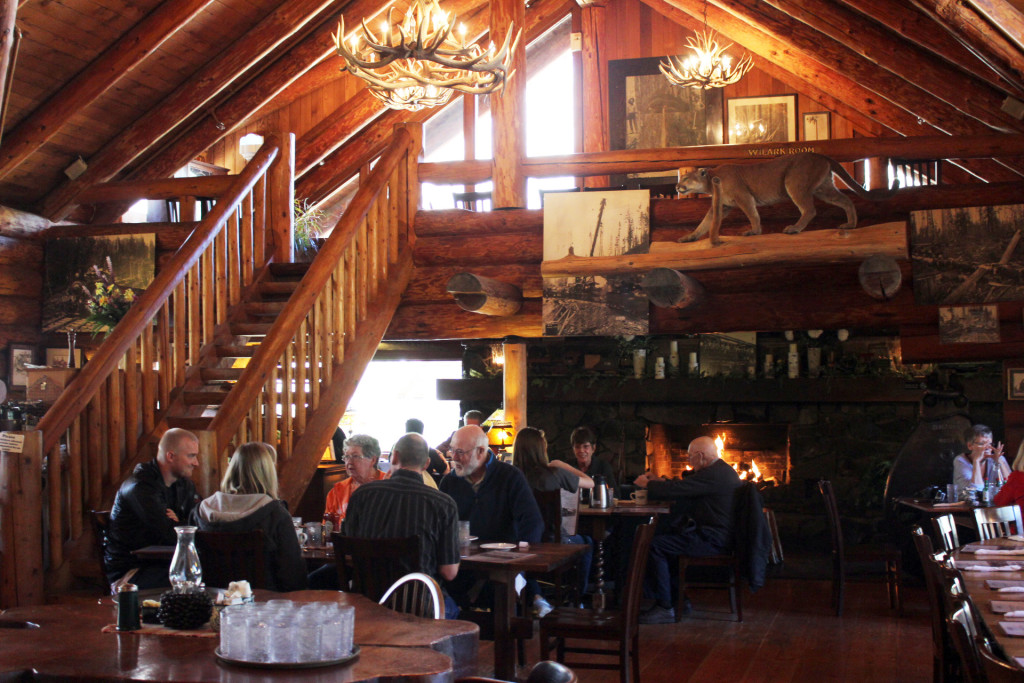 Stop #1: Camp 18 Restaurant and Museum
Camp 18 is a must-visit right along the highway, but beware of lines on the weekend. Stop in for a full lumberjack-sized breakfast, or take a page out of my book by ordering coffee and a giant cinnamon roll. Before getting back on the road, make sure to check out the antique logging equipment and the beautiful river out back.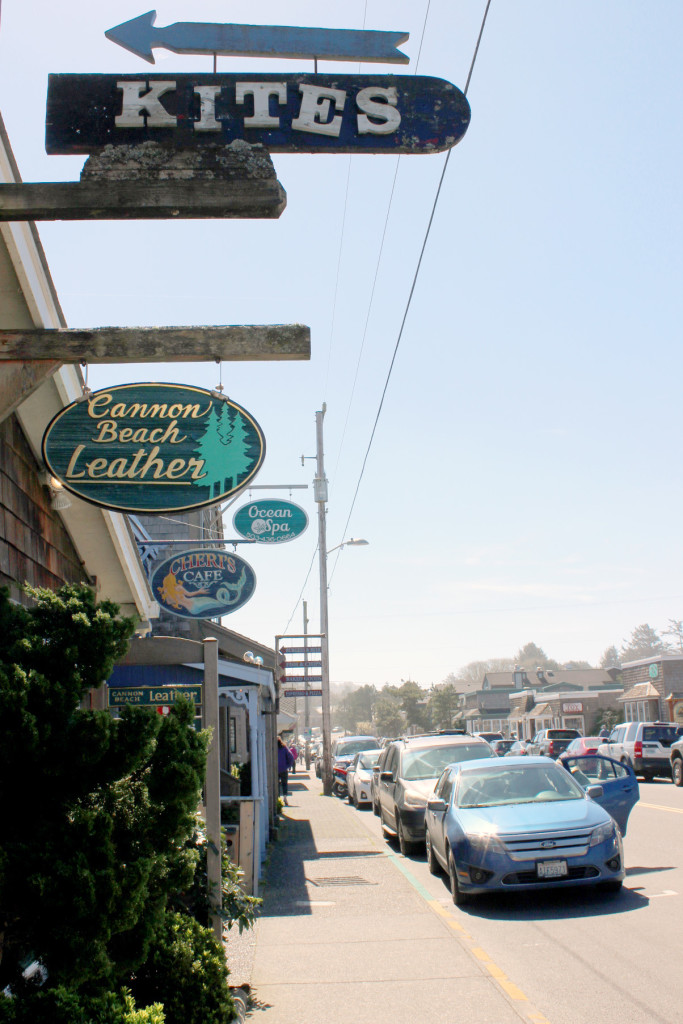 Stop #2: Cannon Beach
Continue on Highway 26 for another 30 miles following the signs for Cannon Beach. This town is a real charmer full of adorable boutiques, art galleries and restaurants. Plus, it's home to one of the most famous landmarks on the Oregon coast: Haystack Rock. Walk off your huge Camp 18 breakfast on the beach, and don't miss the tide pools if you happen to be there during low tide. Next, spend a little time browsing the stores on Hemlock Street. (Bruce's Candy Kitchen is a personal favorite of mine.) If you are ready for lunch, I suggest Cannon Beach Hardware or Bill's Tavern but I know there are lots of other great spots in town.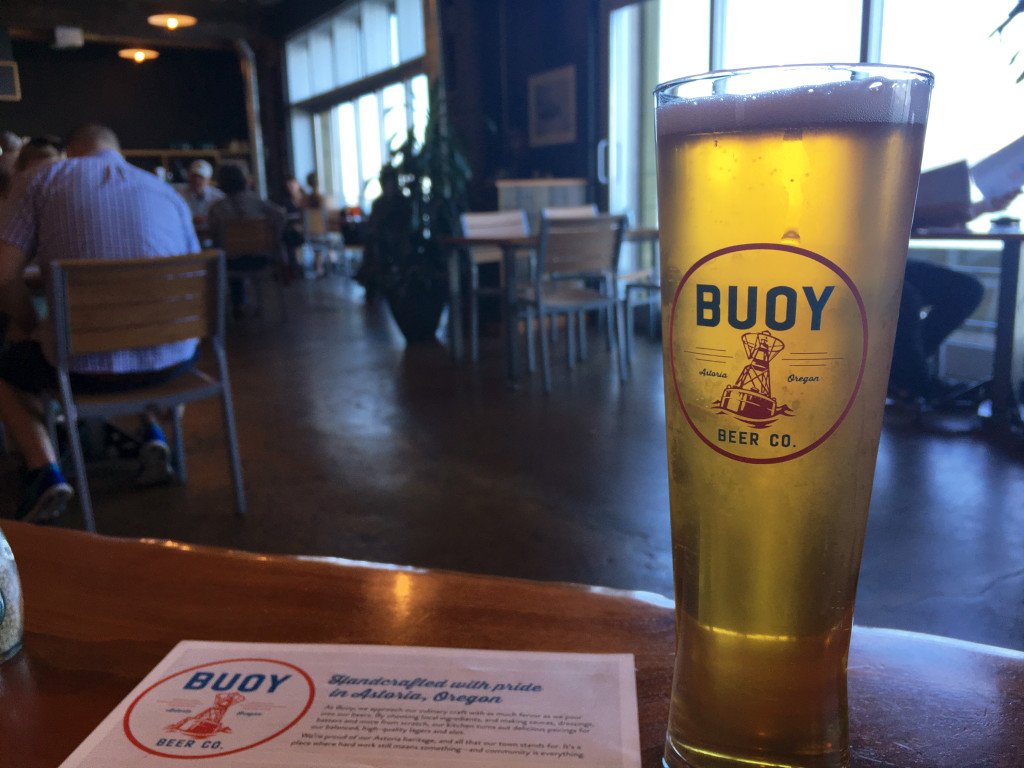 Stop #3: Astoria
Say good bye to Cannon Beach driving 30 minutes north on Highway 101 to the hip little town of Astoria. Astoria is built right at the mouth of the Columbia River, where it meets the Pacific Ocean. If you have time, I suggest stopping in at the Columbia River Maritime Museum to learn what makes these waters some of the most dangerous in the world. If museums aren't your thing, how about a stroll along the Riverwalk before stopping for refreshments and a snack at Fort George Brewing or Buoy Beer Company? (These spots are super cool but please be responsible. Don't drink and drive!)
If the weather is clear, make the drive to the top of the hill for great views and a trip to the top of the Astoria Column. Finally, grab a little caffeine at the 13th Street Coffee before heading back to Portland on highway 30. One note: No matter how tempting it looks, if you are in a Car2Go, don't cross into Washington!!! There are enticing bridges in Astoria and Longview, but the cars are not allowed across state lines. Don't do it.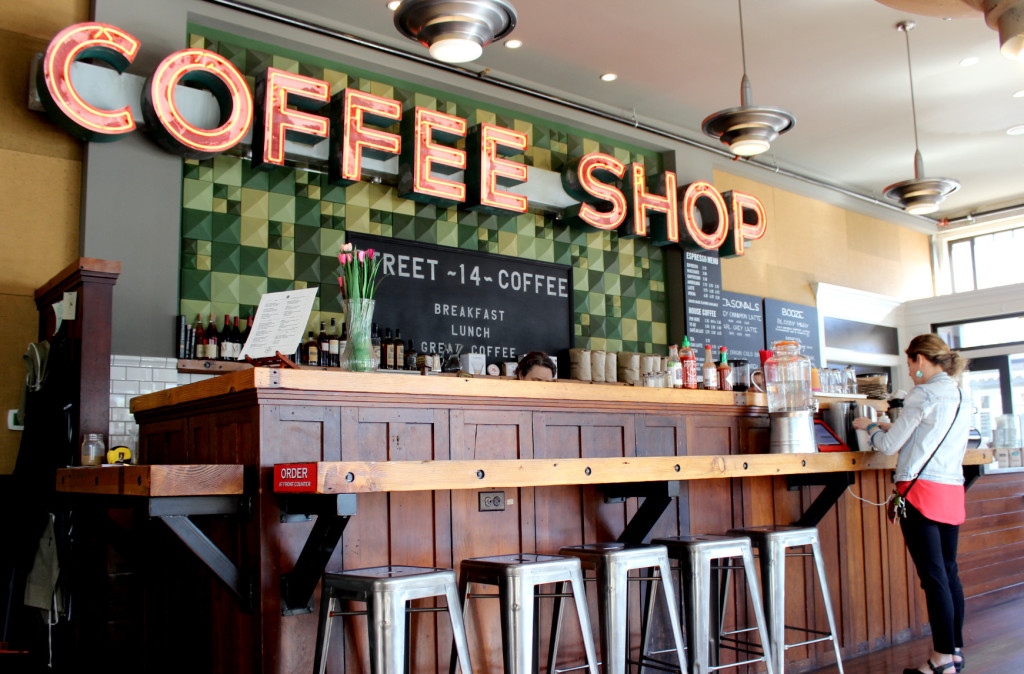 Drive Home:
With caffeine, and perhaps some snacks in hand, begin the scenic drive home along Highway 30. You'll parallel the Columbia River for most of the way, passing through Longview then back into Portland via St. Helens and Scappoose.
The itinerary I've suggested is a very full day but there are a couple other great stops to consider:
There is so much to do in this area, so I hope these suggestions will inspire you. And to give you even more incentive to hit the road, Car2Go is generously offering the readers of my blog TWO special deals during the month of May:
If you are not already a member, you can register for FREE (It is normally $35) and get 15 minutes of free drive time with the promo code KRISTIPDX through June 15th, 2016. Just click this link to get started: http://c2g.cc/8nQEk3
Spend $100 in drive time (excluding fees and taxes) in the month of May 2016 and receive 20 minutes in drive time. To redeem, email your membership information to Portland@car2go.com. Offer only valid in Portland until June 15th, 2016. One redemption per member. Drive time will be valid in Portland for 45 days from the date of issuance. This offer is not redeemable for cash or other credit.
I wish you happy and safe travels. Check back in here all month for more Portland daytrips.
{Disclosure: Car2Go is sponsoring this post. They provided me free use of their cars while researching the content. They are also providing my readers with a discount, but no other compensation was provided and all opinions are my own.}