I don't get to Cannon Beach very often, but when I do, I always stop at Bruce's Candy Kitchen. I have been going there since I was a kid. That's 30+ years! Now I hope to pass on the (sweet tooth) tradition to my own kiddo.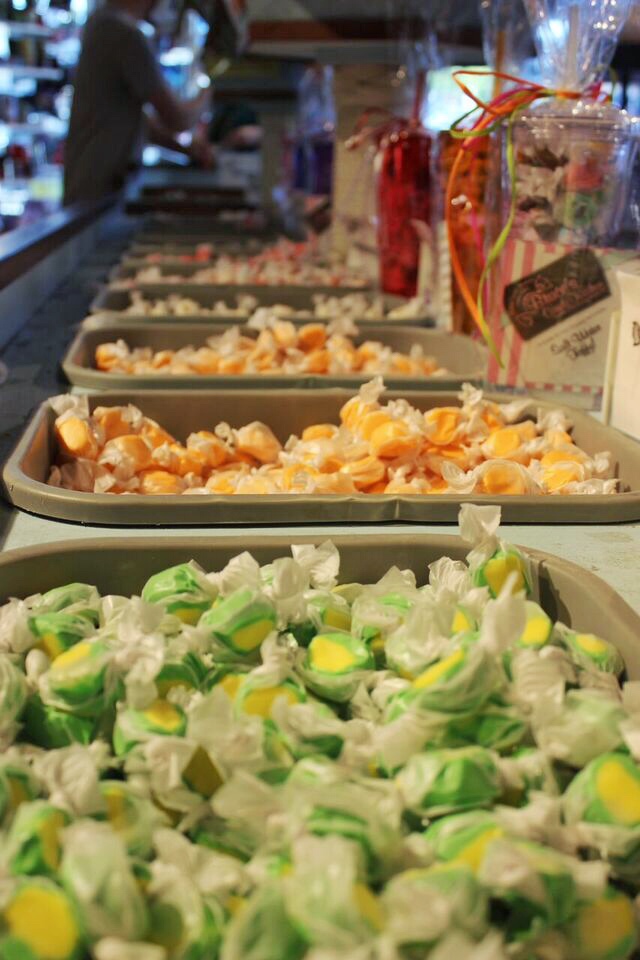 The shop is on the main strip in Cannon Beach at the north end of town. You'll know it by the pink and white stripes. Inside is a boat full of taffy (a requisite for any good coastal taffy purveyor) and tons of candy. They also have a window into their kitchen, where they make the taffy, chocolates and other sweets.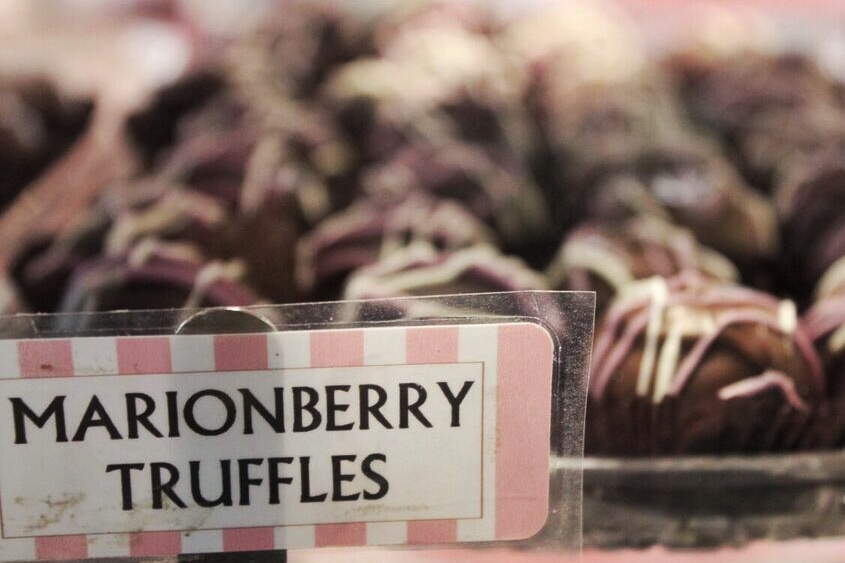 The obvious thing to here is salt water taffy. It's a classic, but lots of fun to pick out. My usually crave gummy stuff: worms, bears, sour kids, peaches, watermelons, sharks, but you also can't go wrong with some chocolates from their counter. On this most recent visit, I loved the color coded section. Keep it in mind if you have a shower, wedding, kids birthday If you have a shower, or wedding coming up.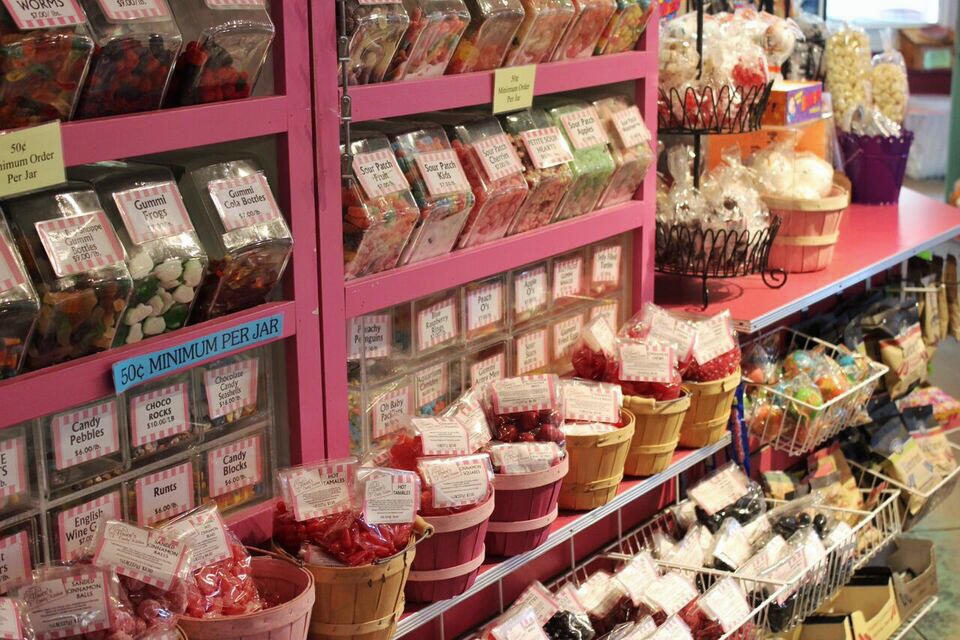 Bottom line: this is a great candy shop. If you are in Cannon Beach, stop in. Make it a tradition like it is for me. Happy taffy chomping!
BRUCE'S CANDY KITCHEN
CANNON BEACH, OREGON
10AM-5PM
ADDITIONAL LOCATION IN SEASIDE, OREGON