Soup lovers rejoice! Wontons, wontons, everyone gets some wontons!!!
I am a life-long wonton soup lover. When I was a kid, I always requested wonton instead of the egg flower and hot & sour soup at Chinese restaurants. The thick, slippery noodles in chicken broth were perfection for me. Add a side of BBQ pork and I was in heaven.
Now that I'm older, my tastes have changed a bit. You don't find me in those old-school Chinese American restaurants any more, but I still love me some wonton soup. That is, if it's good soup. And Mama Chow's Kitchen, a food cart in downtown Portland, makes some good wonton soup.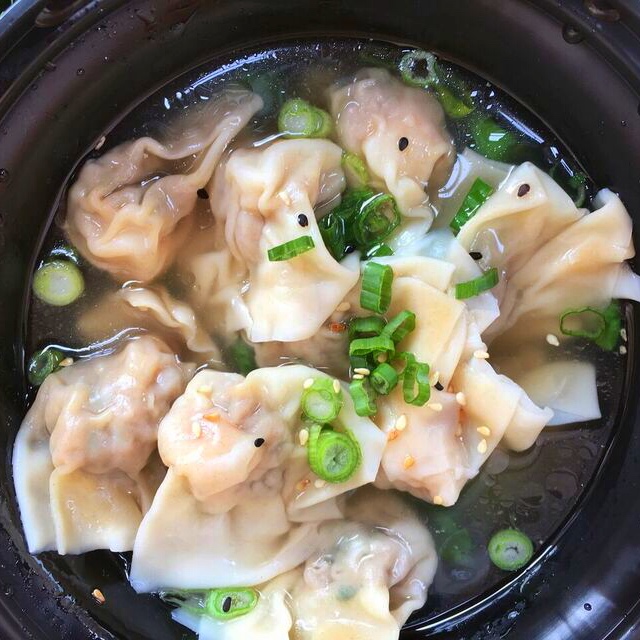 They are big meaty dumplings (choice of shrimp & pork or chicken) cooked in a gentle broth along with tender baby bok choy. Yum. On a cold rainy day they will sell out, so get there early.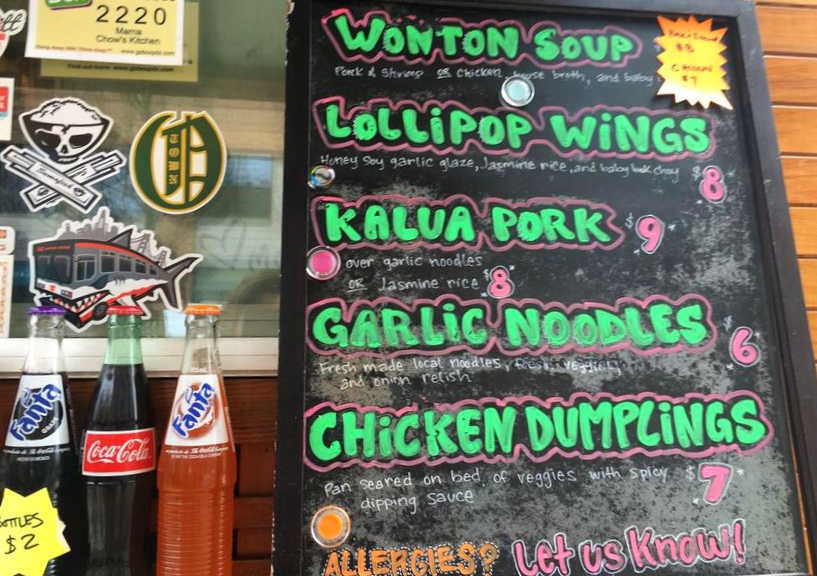 I usually get the wonton soup, but on my most recent trip we also tried their noodles. OMG. I hate to say it, but they may have been better than my beloved wontons. Soft and crispy noodles, with a mild after burn and a yummy ginger sauce on top.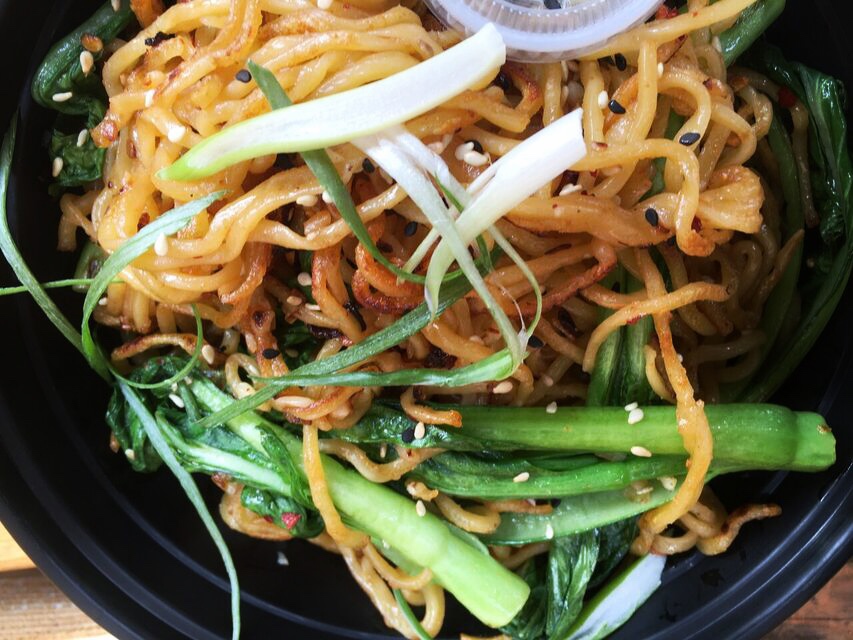 The menu is small, but so far everything I've tried has been excellent. The only draw back: there is no place to sit, so be prepared to either haul your food back to the office or huddle along the small counter on the side of their cart. Try the soup, try the noodles, try it all. Food Carts 4Eva!
MAMA CHOW'S KITCHEN
SW 2ND AVE AT STARK
M-F 11AM-3PM