A fantastic Portland microbrewery making european farmhouse-style beer. But the challenge is finding the tasting room.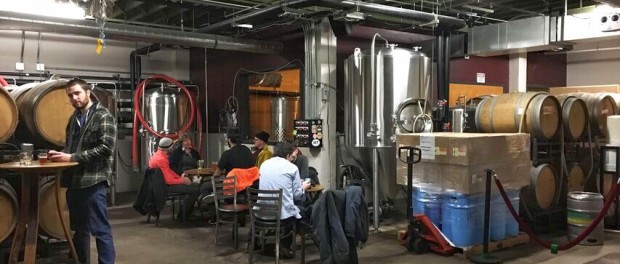 My goal with this blog is to find the hidden gems that make Portland so special, and today I have a good one. Hidden in the basement of an office building in the Rose Quarter is a fantastic little brewery!
Ok, it's not that hidden. Lots of people know about Upright Brewing. They distribute their beers around town in bottles and on draft. But finding their tasting room in the basement of the Leftbank building is a little more tricky, especially since they are only open limited hours each week. There are few if any signs for the business, but just head down the elevator from the lobby and you'll get there.
Inside you'll find a few tables nestled among the barrels and tanks. The seating is limited, but this isn't really a place to enjoy a leisurely meal. Remember this is just a tasting room, so the glasses are small and they only serve snacks. The main focus is the beer, which is excellent.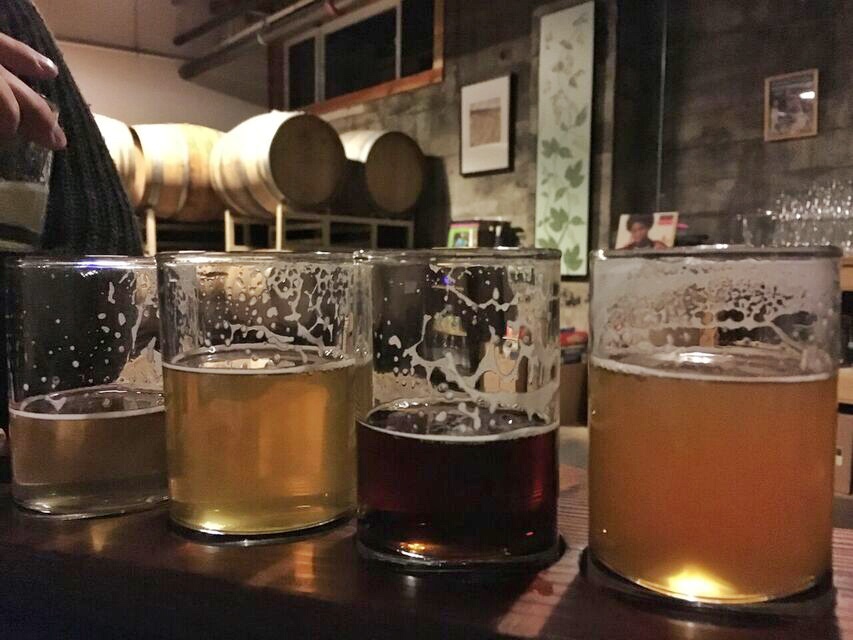 As for the varieties, they specialize in farmhouse styles from Belgium and France. You'll have to go in and taste them for yourself because I'm no beer expert. I like to drink it, but discussing the merits of one versus another is not really my strength. But I did notice one unusual thing, they do not make an IPA. What?!?! In these parts that's nearly blasphemy, but I found it kind of refreshing, because it forced me to try something new. And you know what? I loved the pilsner.
So check their website for the hours and stop in for a quick taste. They are open from 6pm until tipoff before every Blazer game. Oh and one more thing… cash only. Come prepared. Cheers!
UPRIGHT BREWING TASTING ROOM
240 NORTH BROADWAY
OPEN THURSDAY-SUNDAY CHECK WEBSITE FOR HOURS