Romance and adventure in the moonlight. How you can take a guided moonlight snowshoe tour for free on Mt. Hood.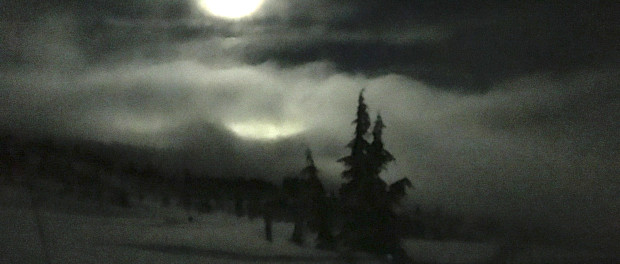 A couple weeks ago, during the last full moon, I did something pretty spectacular. I went on a moonlight snowshoe tour at Timberline Lodge. It's a guided one-mile tour with stunning views of the lodge and Mt. Hood. And the best part is, it's free. That's right, free. You have to provide the snowshoes and gear but a team of USFS Rangers will lead the way and make sure you stay safe.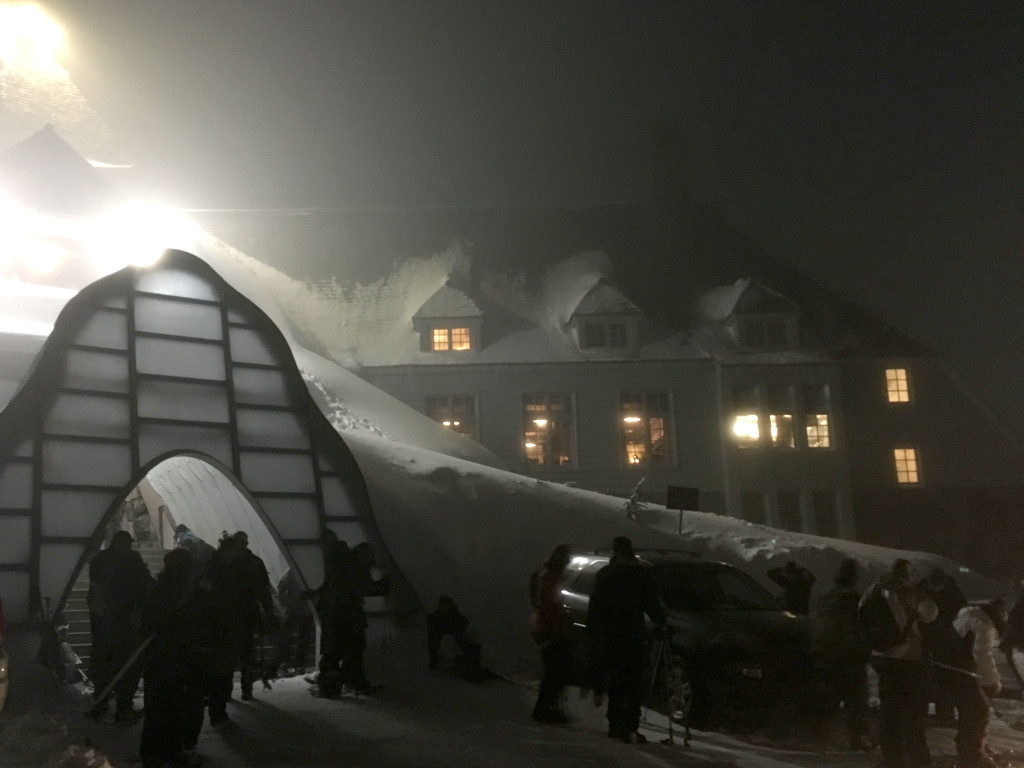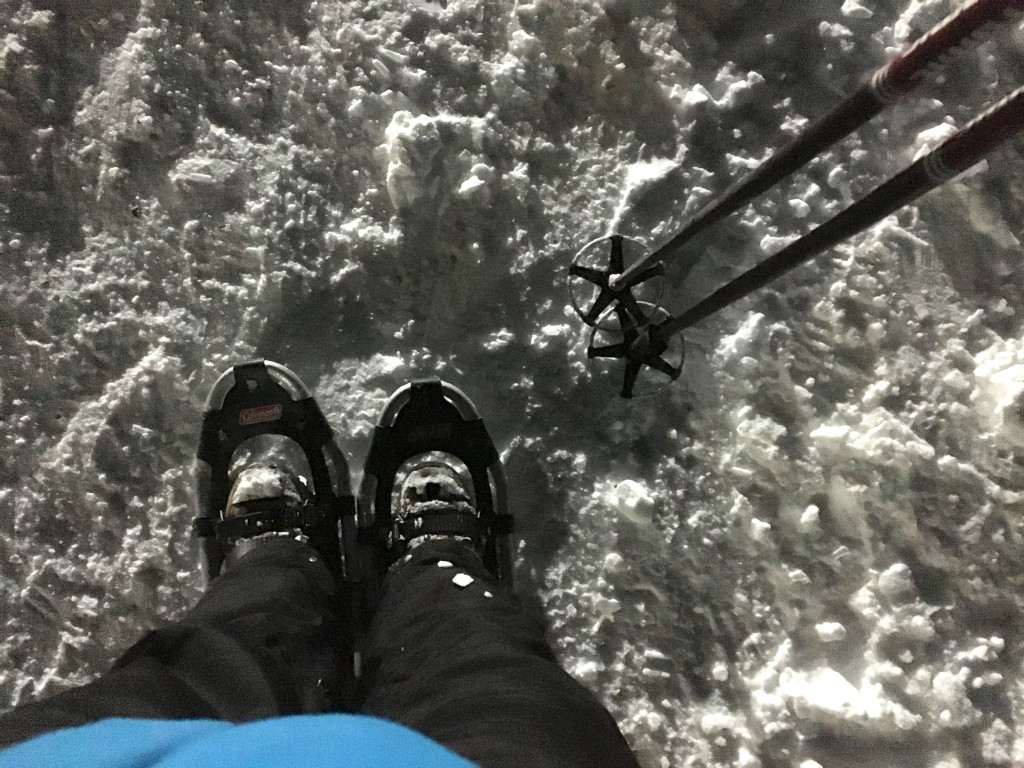 We picked an absolutley perfect night. The skies were clear, just a little mist was falling and the moon was shining bright. I forgot to bring headlamps but we didn't even miss them. The views were absolutely otherworldly. The moon was bright but not bright enough for cameras. I did the best that I could but these photos barely capture the beauty.
The good news is there are a couple more chances left in 2016 to take this tour. February 21st @ 6:30pm and March 23rd @ 8:30pm. You will meet the rangers in the lobby of Timberline Lodge by the big fireplace. They'll say a few words about safety, then head outside to put on your snowshoes and they will help you if you don't know what you are doing. The tour takes about an hour, and that is if you stop a LOT to chat and admire the views. We finished in 45 minutes with lots of breaks. I actually wish it had been longer. I was just getting warmed up when it was over.
The 90 minute drive to Timberline is a lot for a 45 minute walk, but we had perfect weather so ultimately it was worth it for us, but be warned that you might not agree. I suggest pairing this with dinner or an overnight stay in the lodge. If you decided to try this, also consider the weather before you leave Portland, heavy cloud cover or rain could really ruin the experience.
My advice, put the dates on your calendar, borrow or rent some snowshoes and give it a try. We had a lovely time, topped off with a beer at the Ratskeller in Government Camp. Happy trails!
MOONLIGHT SNOWSHOE TOURS
TIMBERLINE LODGE
MONTHLY JANUARY-MARCH
CHECK WEBSITE FOR EXACT DATES AND TIMES