In 2003 I visited Italy for the first time. It was a brief visit, just passing through on my way from Germany to Greece (via Ferry!). As you might expect, it was beautiful and charming, but I was totally struck but one strange little detail: most Italians stood while drinking their coffee. This is WEIRD to Americans. Especially those of us who romanticize the European cafe culture. In bars, cafes and especially train stations, there was often little or no seating. And that's also the case at the tiny little Spella Cafe in downtown Portland.
This charming hole-in-the-wall coffee shop seems to be modeled on the Italian way of enjoying coffee: with espresso and no chairs. It's tucked right in the middle of some prime real estate on the transit mall, so even if they wanted to have chairs there is no room.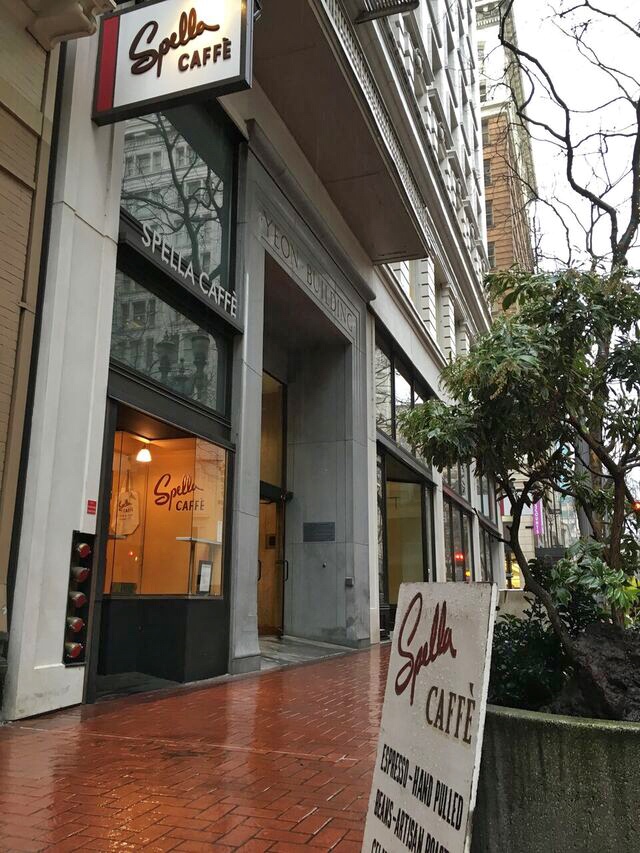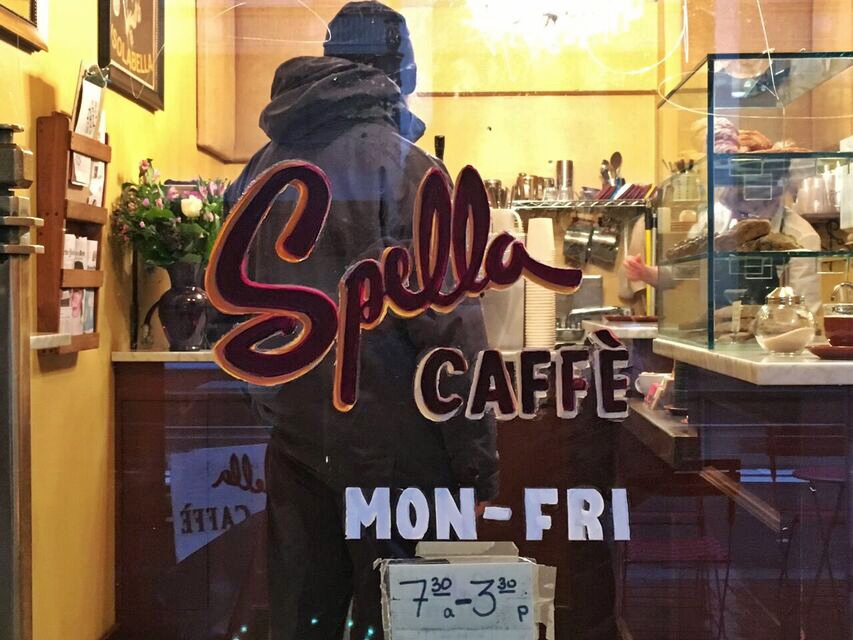 They run a brisk business for the downtown business crowd and are only open Monday thru Friday. Most take their coffee to go, but you are welcome to enjoy it in the cafe in a real cup and saucer while standing at the counters that line the shop. They have a standard coffee menu, but the specialty is espresso, especially served affogato style over a scoop of gelato.

With no room for laptoppers or loitering, this place feels lively and warm. If you need a break from the rain, or a heavy shot of caffeine, stop in the next time you're downtown. Salute!
SPELLA CAFFE
520 SW 5TH
MONDAY-FRIDAY 7:30AM-3:30PM