A little cafe in the heart if SE designed for readers, thinkers and coffee lovers.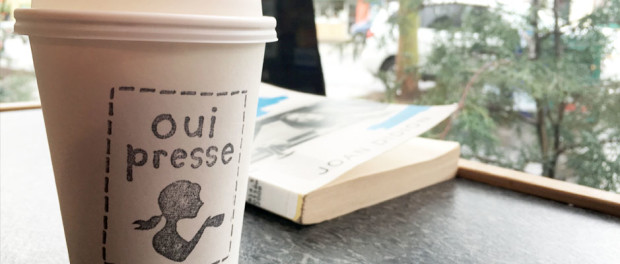 After driving past about a thousand times, I finally stopped in at Oui Presse, not just once, but twice over the last week. Boy, this place cute! Dare I say…. twee? Decorated with dishes, marquee signs and I was expecting a packed house, but both times I easily found a table. Not to say, it was empty. There were about 10 people inside both times. Readers, artists, laptoppers, chatty friends and a study group were all accounted for.
The menu is fairly typical coffee shop fare that includes some lunch/brunchy food beyond the usual selection of scones, muffins and cookies. I simply ordered coffee both times so I honestly didn't pay that much attention to the menu. But what really sets this little cafe apart is it's magazine stand!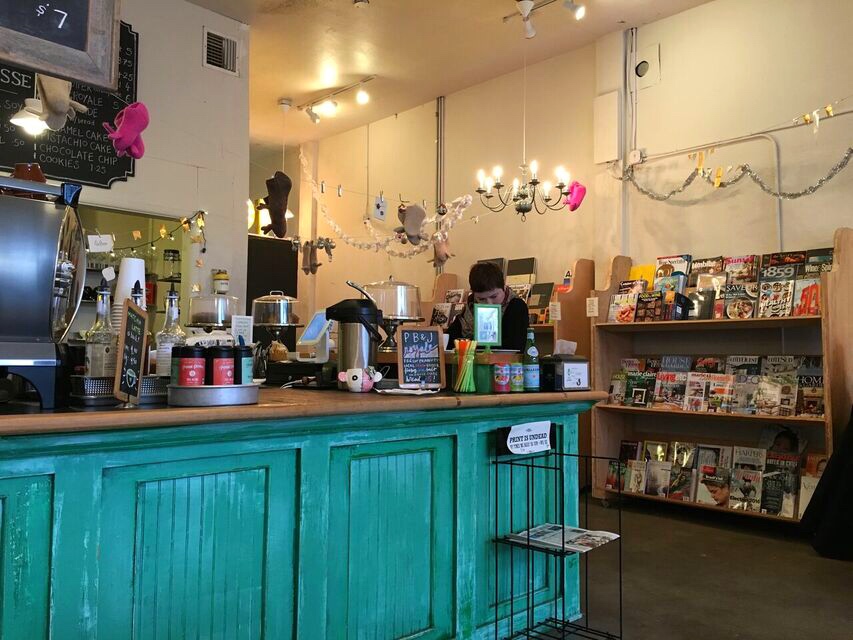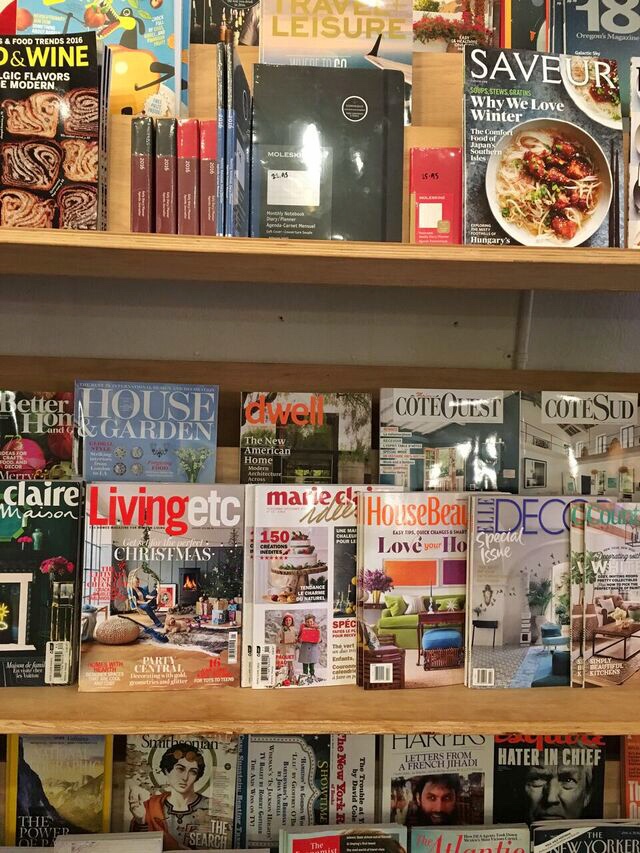 They have a beautifully curated selection of magazines and literary journals up for sale. I don't know about you but I still love flipping through a magazine. I've stopped subscribing to all magazines for economic and environmental reasons but this made me miss them.
Anyhow, this is another adorable Portland coffeeshop on SE Hawthorne. It's close to some great vintage shops, hardware and sandwich shops, so if you are shopping in the neighborhood stop in for a cup.
OUI PRESSE
1740 SE HAWTHORNE
MONDAY-SATURDAY 7AM-6PM, SUNDAY 8AM-5PM