A local coffee roaster teams up with a local chocolate company for a fantastic cafe that serves an infamous slice of toast.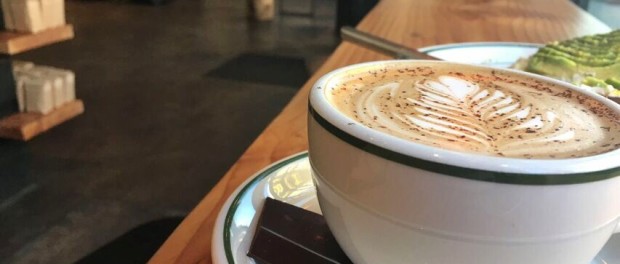 This weekend I managed to sneak out of the house during a nap time for a little alone time at Cup & Bar. I've heard this is a popular spot, but at 9am on Sunday morning it was quiet and very peaceful. The name Cup & Bar refers to coffee and chocolate, specifically Trailhead Coffee Roasters (roasted right in the store) and Ranger Chocolate.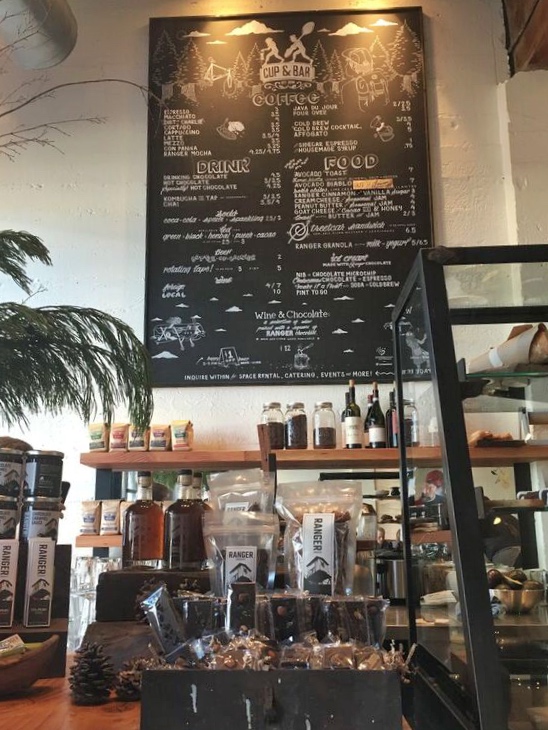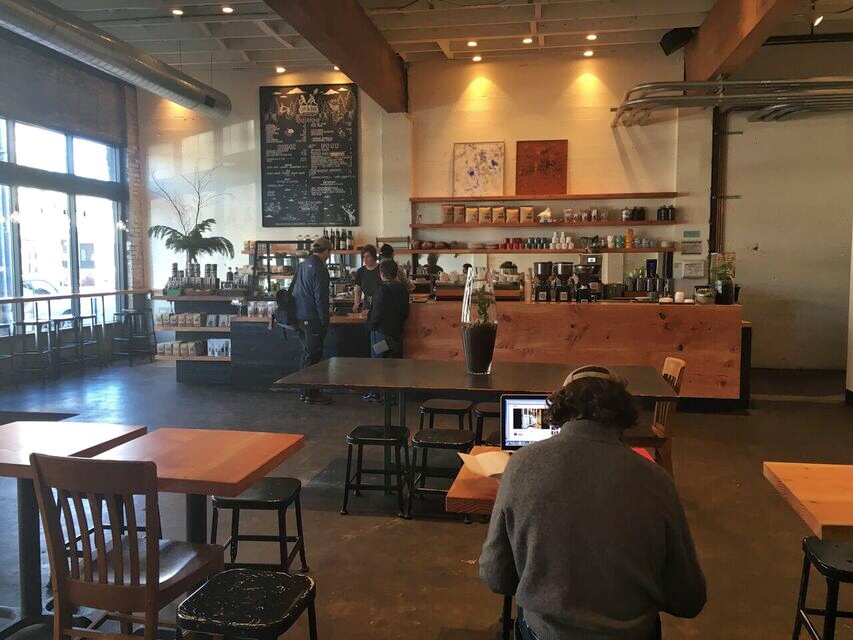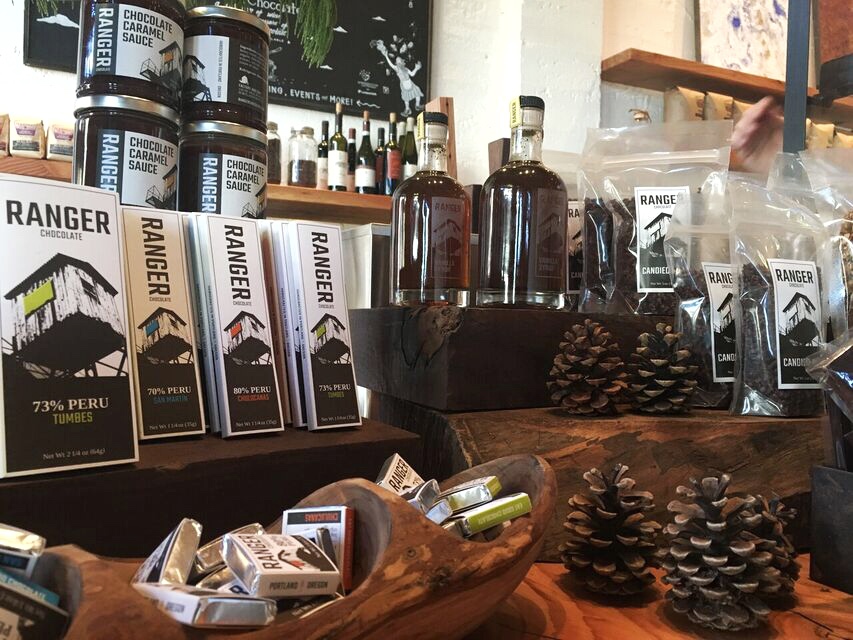 After seeing so many Instagram and blog shots, I had to order their famous Avocado Toast. (Did you know this dish is the "most annoying food" on Instagram? Too bad, because it's totally going to make an appearance in my Instafeed.) So I got the Avocado Toast which is kind of a misleading name. If you think this is a slice of bread you can jam in your mouth while making a run for the bus stop, you are very mistaken. This is a MEAL. It is a thick slice of bread (from Philippe's Bread on N. Williams), a thick smear of lemon ricotta and what appeared to be an ENTIRE avocado. I had to eat this with a fork and knife and get a to-go box to take half of it home! (Life lesson: don't give fantastic avocado toast leftovers to baby, you will be sad when she throws it on the floor.) Anyway, it was a great breakfast.
Ok. Enough about the toast. I was about to order my usual, a cappuccino, but then took a hard left and ordered a mocha! I don's usually trust mochas. There is just too much room for error: gross chocolate *cough Starbucks* and/or too much sugar. But I took a chance at Cup & Bar with the Ranger Mocha, made with Ranger's high-quality chocolate…. and I'm so glad I did! It was everything a mocha should be, chocolate without being overwhelming, not too sweet, not too bitter. Close to perfect. It even came with a little slice of chocolate on the side. Lovely.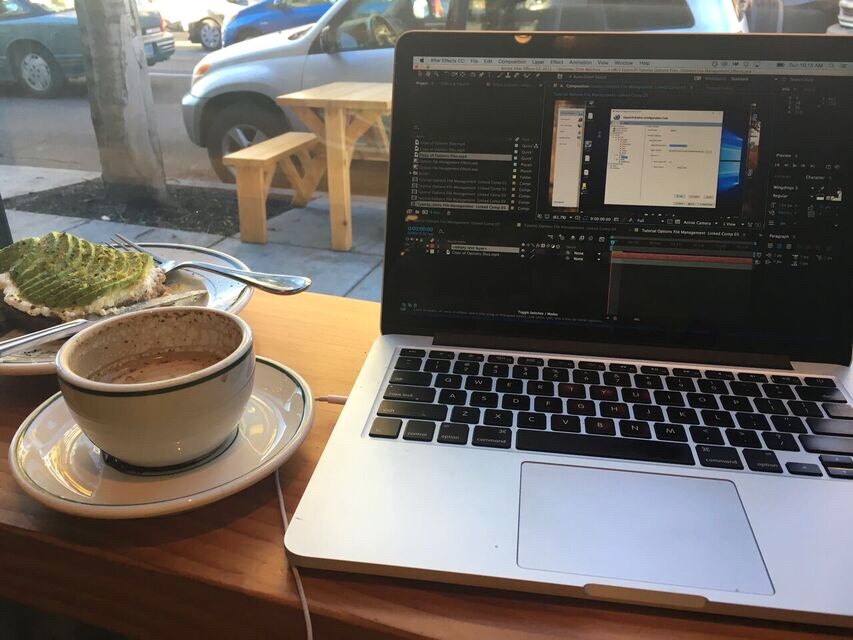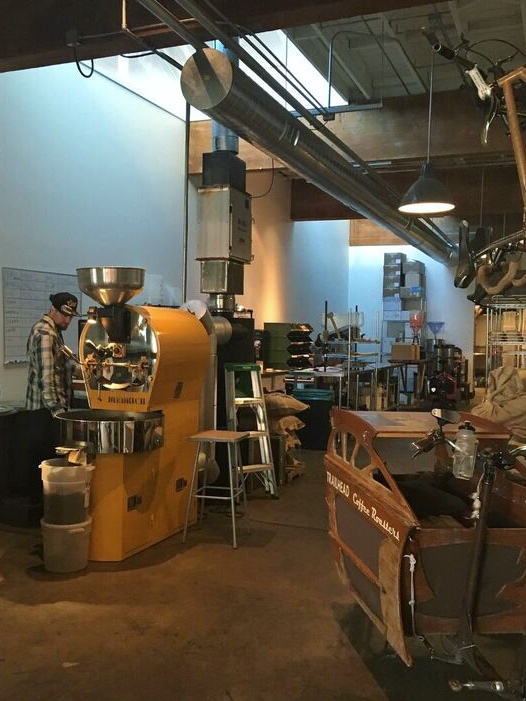 All in all, a great time at Cup & Bar. I had time to myself, got some work done and left with a box of delicious leftovers. This cafe is spacious, delicious and in a great location. Win win win. I'm off to post the most annoying photo of all time on Instagram. Happy sipping!
CUP & BAR
118 NE MLK JR BLVD
OPEN 7AM-7PM