Get inspired inside this art filled north Portland coffeeshop.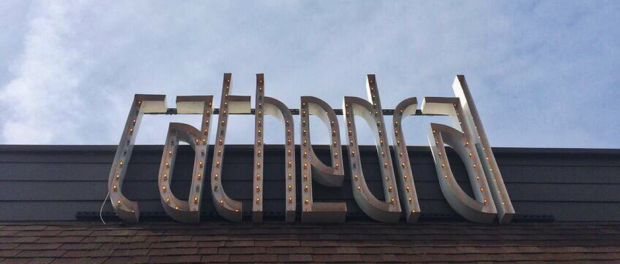 Today some North Portland love! The little community of St. Johns is tucked away in the northwest corner of the city, but if has so many reasons to visit: the University of Portland, Pier Park, one of the most popular disk golf courses in the city, Dub's Chicken & Waffles, Tienda Santa Cruz (where they serve some of the best tacos in town) and Cathedral Coffee.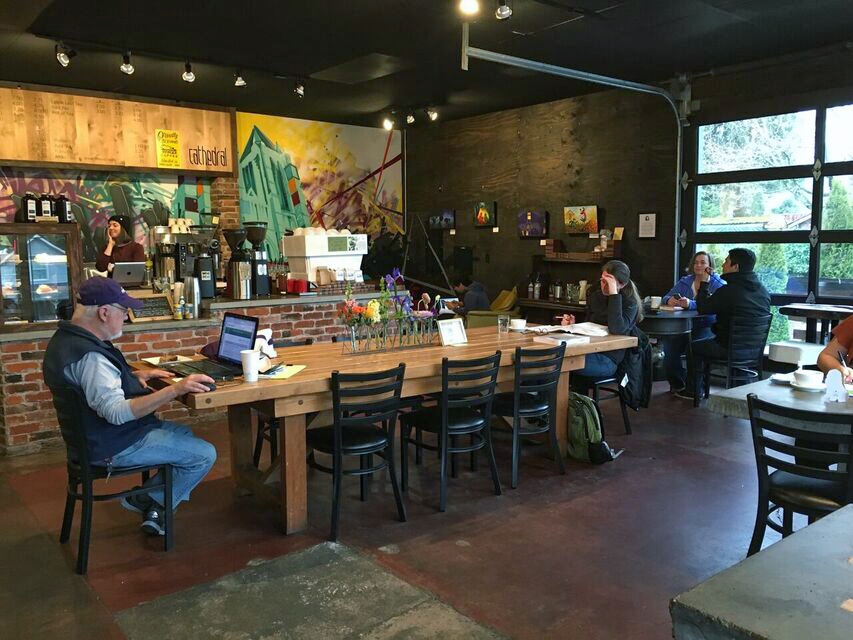 This coffeeshop not only has great coffee and food (they bake everything in house) but it's also modern, spacious, and full of beautiful art. I especially love the wood stump reading nook.
As a mater of fact the entire place is full of wood, from the walls to the table and desks. It's probably why this shop feels so welcoming. Plus there are tons of places to sit: couches, long tables, round tables, small desks, outdoor seating, there's something for everyone. And in the summer they open up a few garage doors and let the air in. I took half of these photos last week and the other half last summer.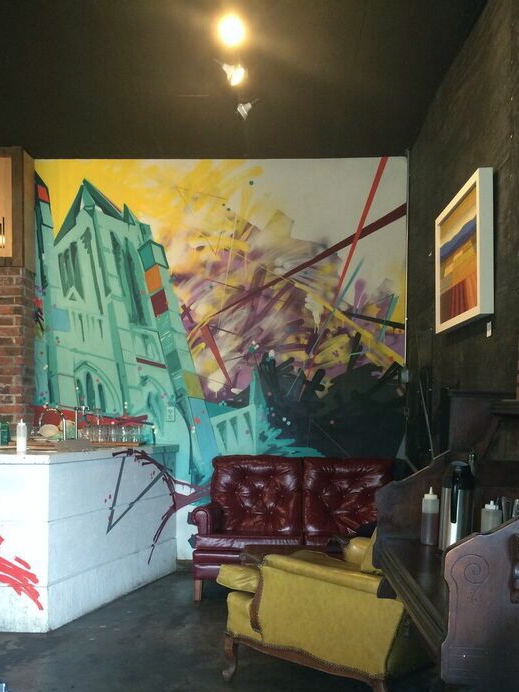 This coffeeshop is a long way from me, but whenever I'm in the neighborhood I like to stop. It's a great mix of people: college study groups, retirees, moms, dog walkers. In the summer it feels festive and open, in the winter warm and cozy. It may be just another in a long list of great Portland coffee shops but it's a really good reason to pay a visit to St. Johns.
CATHEDRAL COFFEE
7530 N. WILLAMETTE BLVD.
M-F: 6:30AM-6:30PM, WEEKENDS: 8:00AM-6:30PM