Don't let the rain ruin the day. Here are nine things to can do when it rains in Portland, and still have fun.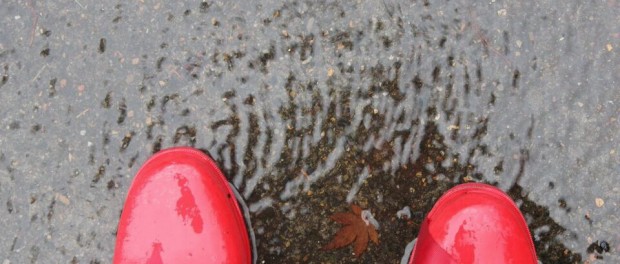 Portland is known for its rain. Most years it rains on a regular basis for about nine months a year. It's probably part of what makes this city so special, it keeps the trees green and our water clean. For most people who live here, it's just part of life. We bike in the rain, play sports in the rain and turn our noses up at umbrellas. It's often a good excuse to stay inside and work on your hobbies, be it beer brewing, knitting or music. But even if you've lived here for your entire life, like me, 9 months of rain can be tough. And it can ruin a vacation, if you aren't ready. So here are some ideas for having fun when it rains, whether you're visiting or a native.
Visit Powell's City of Books: There are a few satellite stores around town (The cooking and gardening store on Hawthorne is one of my favorites) but the main store is a must-visit. My favorite areas are the Blue Room (Literature) where the end-caps are full of excellent employee recommendations and Pearl Room which includes the art, technical and rare books. By the time you wander the entire store and get a coffee in the cafe, the storm is sure to have passed.
See a movie in a pub theater. Pub theaters are all over the place in Portland, in fact it's hard to find a theater that does NOT serve beer these days. Here are a few great spots to see a good movie and have a beer (and probably a slice of pizza) while escaping the rain. Cinema 21, Hollywood Theater, Laurelhurst, Kennedy School, Academy Theater. (*Living Room Theaters and Cinetopia are great spots too but they are higher end, so they can't really be considered "pubs.")
Drink caffeine. After recently attending a Caffeine Crawl, I learned that Portland has more than 100 coffee roasters. The coffee is strong, flavorful and plentiful (although not usually cheap). It would be easy to start your day at a different shop each day. A few great spots are Barista, Heart Roasters, Ristretto Roasters, Tea Bar, Coava, or Townshend's Tea.
Drink beer. The beer in Portland is as plentiful as the rain, if not more so. If you are visiting, the Pearl District conveniently has microbreweries Rogue, 10 Barrel, and Deschutes within walking distance of each other. Or try a beer tour, here is a link with some good options. If you live in Portland, turn the next rainy day into an excuse to head out for a taster tray and a burger at a new brewery. The spots on my list right now are Ex Novo and The Commons.
Take pictures. Our gray skies and wet streets are an Instagramer's dream. My advice: Wear a raincoat but skip the umbrella to keep your hands free. Use a ziplock bag to keep your phone and/or camera dry and bring a towel or lens cloth to dry off the lens.
Hike anyway. Nothing declares you're a "real Oregonian" like hiking in the rain. If you want a serious hike, head out to the Columbia River Gorge, or for less of a commitment try Forest Park. You can get in some exercise and still have time for beer afterwards. Here is a good map to plan your route. I like starting at the Audubon Society then hiking down to the stone house or starting from the north on the quieter trails off Newberry Road and Old German Town.
Wings & Waves: Make a full day of it and head down to the water park at Evergreen Aviation in McMinnville. It's fun even if you don't have kids. They have waterslides and a wave pool. Sure it's expensive at $32 per person, but it's 85 degrees inside! Nothing better when you are fed up with the rain. As long as you are there, consider checking out the air museum, home of the famous Spruce Goose.
Go to the coast: The Oregon Coast is great in the winter. Rates are often reduced so get an ocean front room, cuddle up and enjoy the wind, rain and surf. I suggest Cannon Beach or Astoria for a quick drive from Portland. Or head down to Newport for a stay at the Sylvia Beach Hotel, a super cool literature themed hotel.
Head to the mountains: If it's raining in Portland, there's a good chance it's snowing in the mountains. (Be sure to check first, skiing in the rain is miserable) Skiing, snowboarding, sledding and snowshoeing are all just 90 minutes away on Mt. Hood. Most winters there is snowpack from about Thanksgiving through April and you can often ski year-round at Timberline. If you don't know where to go, I suggest Mt. Hood Meadows for a great variety of terrain, Skibowl if you are on a budget, and Teacup Lake for nordic.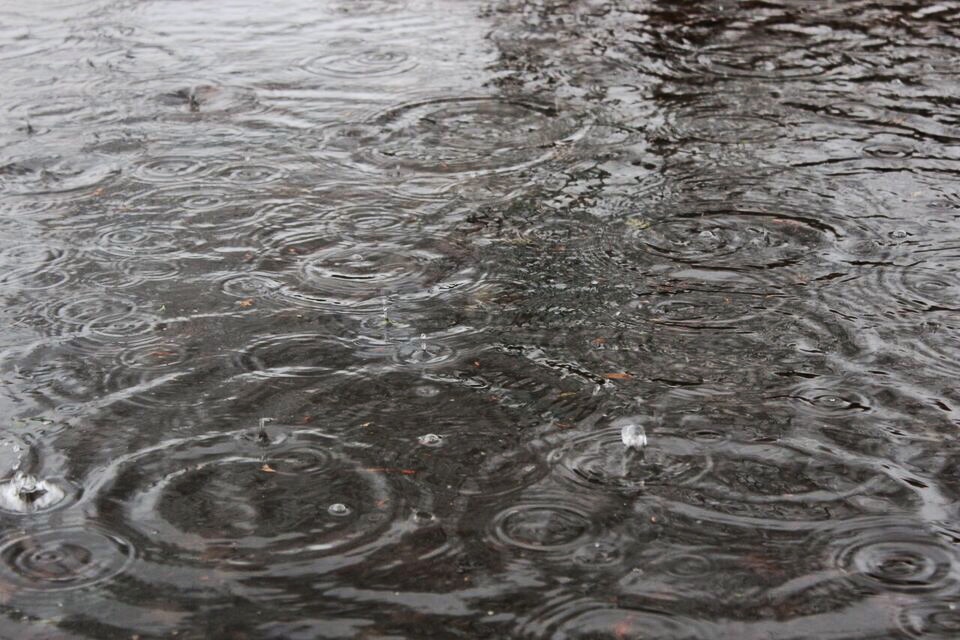 That's just the beginning of ideas on how to have fun on a rainy day in Portland. Please let me know how you like to spend stormy days. Happy stormwatching!