What's the opposite of a beer crawl? A Caffeine Crawl! Find out more about the places I visited on this unique tour.
I am definitely a coffee lover. I first fell in love in high school when a boyfriend convinced me to try a Mexican Mocha at Coffee People (#oldschoolpdx). We had just seen the Oregon Symphony at the Schnitz and I felt so grown up drinking at a coffee shop in downtown Portland. Sill looking back on it now, but I really did love the flavor.
Skip forward a few years to the first day of my first day of training at Starbucks. This was a pivotal day in my coffee drinking life. They had everyone do a tasting comparing SE Asian, African and Central American coffees. Mind. Blown. I could taste a distinctive difference between all three.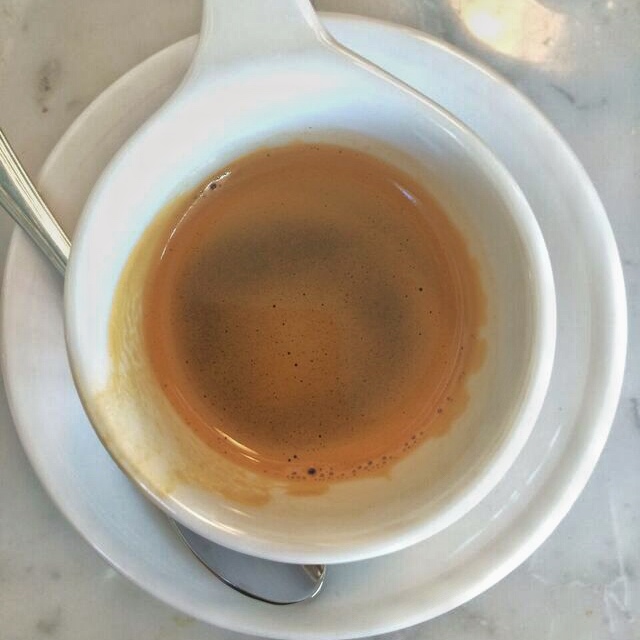 I had no idea that coffee could be that interesting or complex. From that moment forward I was hooked. I have long since left Starbucks but my love of coffee continues. So I was more than happy to accept an invitation for a "Caffeine Crawl" happening in Portland last week. It was in conjunction with Coffee Fest, a big trade show that attracts coffee professionals from around the country. At first, I assumed that a Caffeine Crawl would be all about the coffee, but I was wrong. Chocolate and tea also have caffeine!
The Caffeine Crawl happened over three days, and included 7 different, walking, biking and driving routes around Portland. I was on route #5, a driving route. Here is what we did: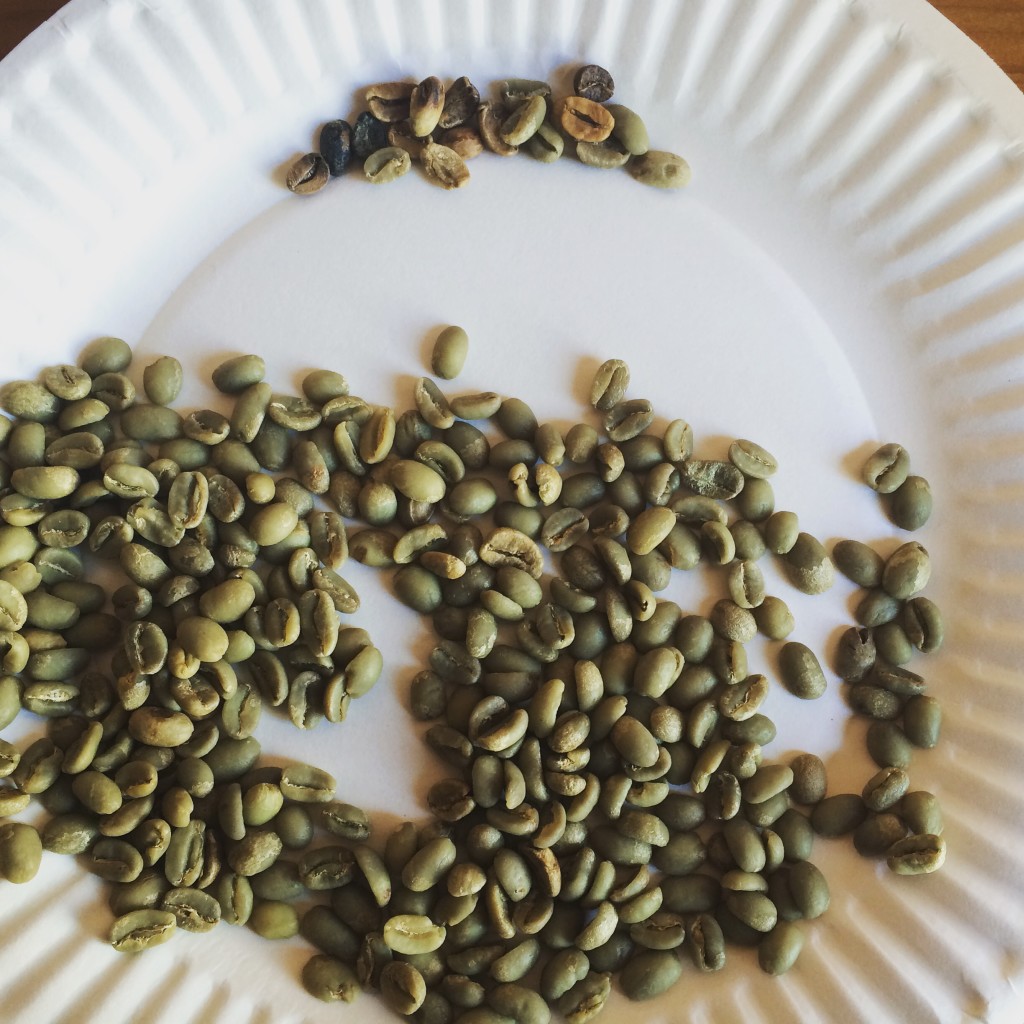 Stop 1 : We began the tour at Catalyst Coffee Consulting which was the most educational of the bunch. As I understand it, Catalyst is a middle man between the importers and roasters, selecting for quality and grading. We learned a lot about how coffee is imported from Africa and how they grade it. We even had the chance to grade some ourselves and did a taste comparison of a low versus premium grade coffee.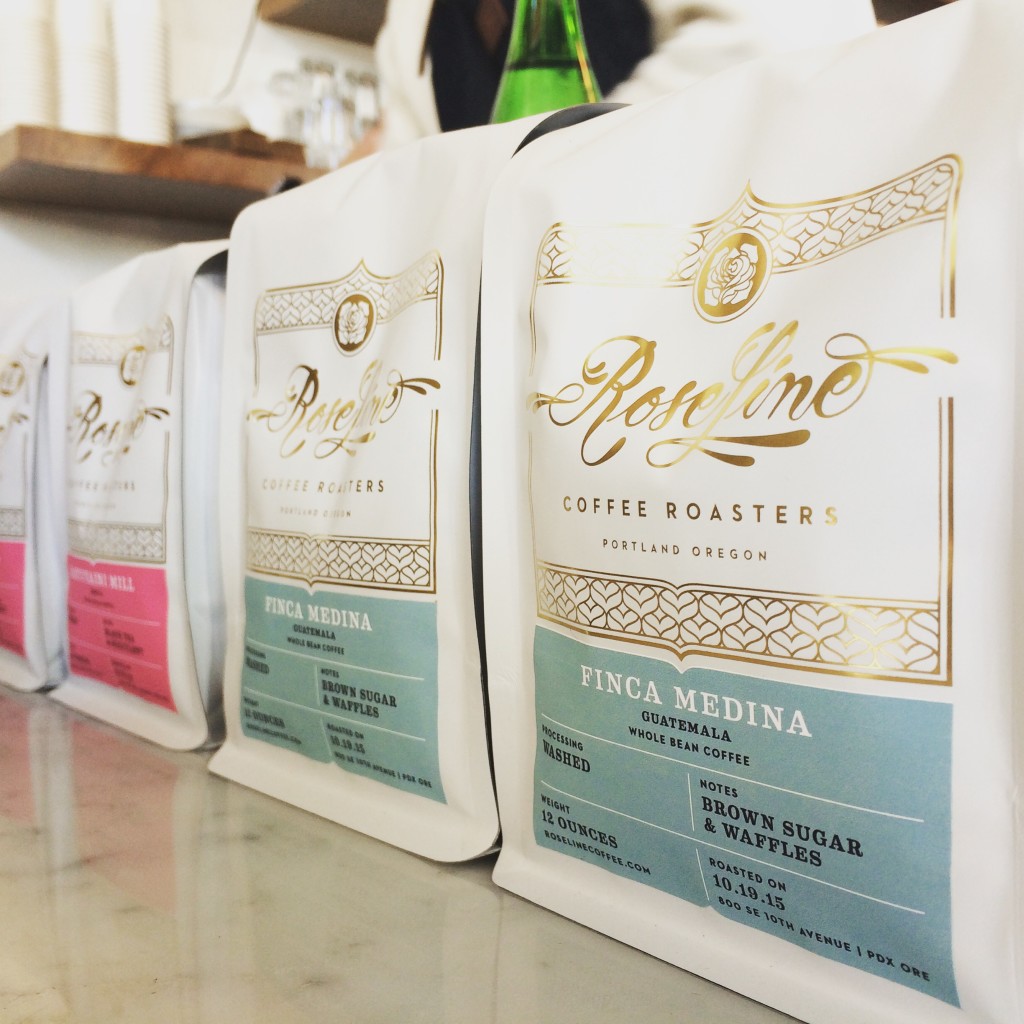 Stop 2: Good Coffee on 12th Ave. A beautiful store where we had the chance to taste a local roaster Rose Line. The owner of which used to own Russell Street BBQ and catered my WEDDING! Small world! But her new coffee company is fantastic too. Great flavor and beautiful packaging. We also had shots of espresso, which blew me away. I'm normally a drip coffee drinker and espresso went straight to my head. Kind of like alcohol! Weird. But I'm so glad I tasted it. I forgot how interesting espresso can be. (Note: I've written about Good Coffee before at their Divisions location)
Stop 3: Oblique Roasters. Oblique is inside one of the oldest buildings in Portland. We sipped some of their house roasts while learning about the amazing renovations they did to the building. At one time it was leaning 25 degrees off center and they had to pull it straight. Hence the name "Oblique". The owner gave us a great tour inside and out, while we all enjoyed our coffee and the music of a band playing inside. Charming place. Check it out sometime.
Stop 4: Alma Chocolate. After Oblique we said goodbye to coffee and headed off to Alma Chocolates. This place is famous for their gold coated icons. But for me their bonbons were the showstopper, especially the Thai Peanut Butter Cup. They also treated us to some heavenly drinking chocolate and a little cookie. Delicious all around.
Stop 5: The final stop at Jasmine Pearl Tea Company was a real treat. One of the farmers who grows their tea in Japan happened to be there for a visit and he brewed a couple pots for us! He was so gracious and kind. A very special experience. It was fun to compare a pot of one oolong, versus another of the same variety that had been smoked. Such a difference! I think I'll be visiting this place at Christmas for the tea lovers on my list. They had great prices and a fantastic product. #buylocal
Overall the Caffeine Crawl was a great success. I learned a lot, tasted some great stuff and met some interesting people. Including the team from Two Guns Roasting in LA, who were all up for CoffeeFest and a local woman who markets her family's central american coffee farm here in Portland. Stay caffeinated everyone!
THE FOLKS AT THE LAB PROVIDED ME WITH A FREE TICKET TO THE CAFFEINE CRAWL BUT MY DECISIONS TO WRITE ABOUT IT AND ALL OPINIONS EXPRESSED IN THIS POST ARE MY OWN.