Find out why you need to stop at this little roadside shop during your next visit to Hood River, Oregon.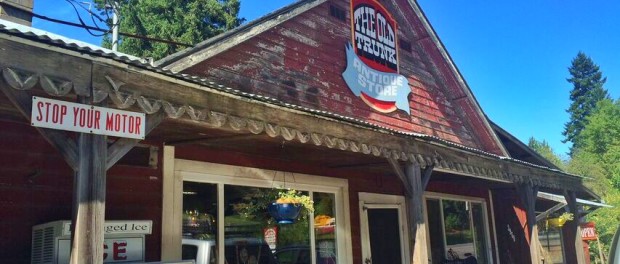 Can you believe Portland is already feels like the middle of summer? It's only the beginning of June! The old adage that summer in Oregon begins after Rose Festival is wrong this year. We are in it. Berries are already ripe. I'm hearing that the season is 20 days early this year. Crazy.
So it's time to get out of town, do some driving and a little exploring. For one of my first adventures this summer, baby and I drove out to Hood River and drove part of the famous Fruit Loop where we found a fun little roadside stop I thought I'd share: The Old Trunk.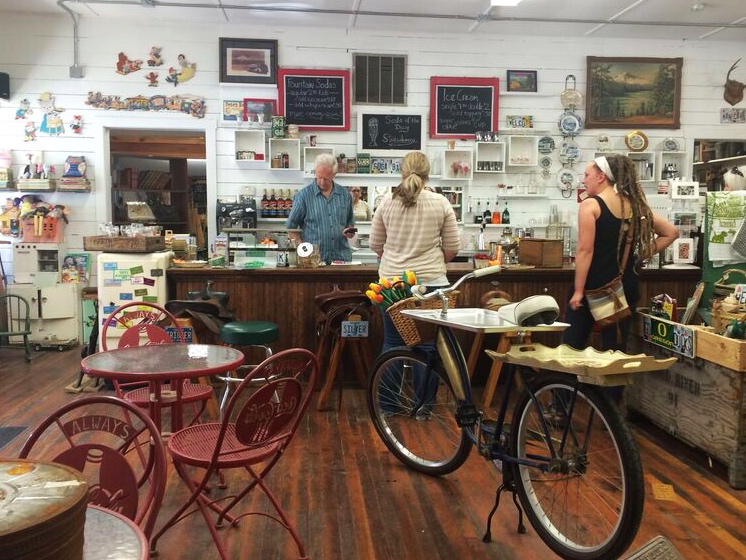 This store has a little bit of everything: Antique shop, berry stand, campfire supplies, and a soda fountain. It's on Dee Highway which is the west side of the "fruit loop". There have all kinds of fun antiques, including a fantastic selection of salt & pepper shakers, state souvenir plates and vinyl records, as well as funky furniture and knick knacks.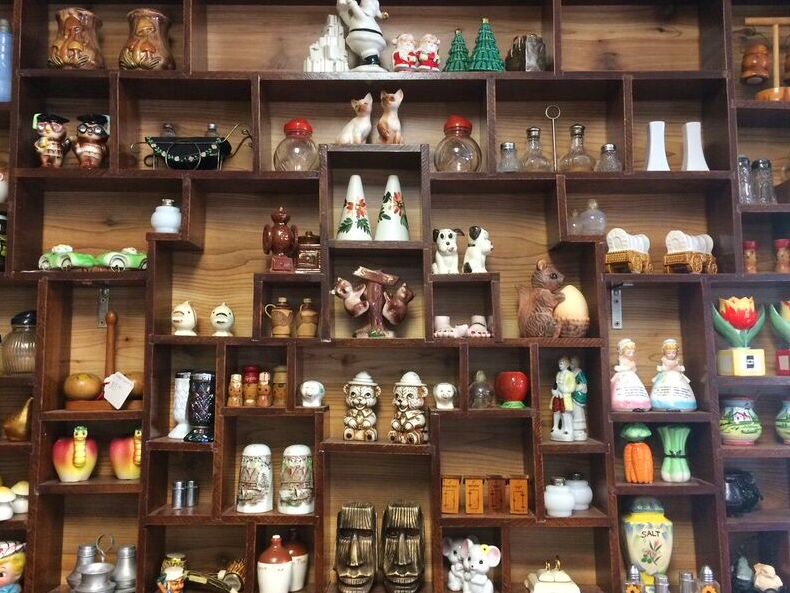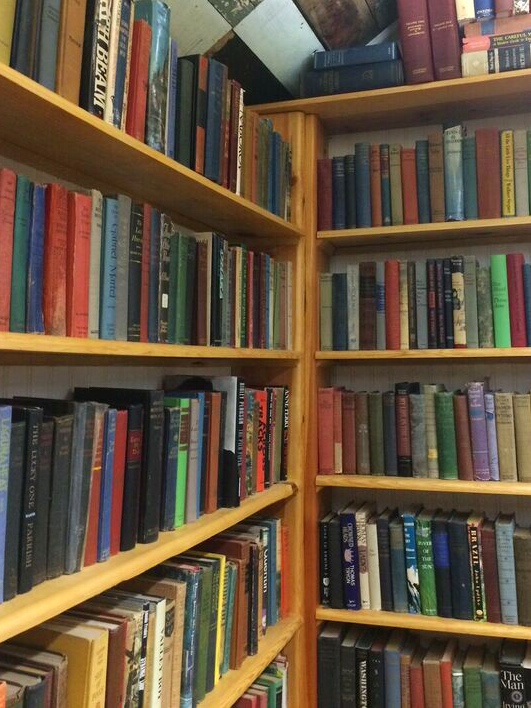 Of course my favorite part was the soda fountain. They make their own seasonal fruit syrups and serve Tillamook Ice Cream. You can get cones or ice cream sodas. I had a cone of Oregon Hazelnut & Salted Caramel. It's my new favorite. The prices are reasonable and kids will get a kick out of the saddle seats at the counter. There is also a cooler with fresh local fruit. Talk about an early season, they had fresh local peaches grown just down I-84 in Maryhill, WA!
The store recently changed hands and the new owners are really fixing the place up. So if you've stopped in the past, check it out again. While we were there, there was a steady flow of people stopping for firewood, and fruit. It's a fun little stop if you are out for a weekend drive, or hanging out in the gorge.

THE OLD TRUNK
2958 DEE HIGHWAY, HOOD RIVER, OREGON
OPEN: MAY-NOVEMBER 10AM-5:30PM