A fun small-town celebration of one of the most famous UFO sightings ever…right here in Oregon.
Tin foil hats are encouraged.
If you have a Star Wars costume, wear it.
Green face paint is a great idea.
I finally made it to the UFO Festival! It's hosted each May at McMenamin's Hotel Oregon in McMinnville. Why McMinnville? McMinnville is the site of some of the most credible UFO sighting photos to date. They were taken in the 1950's and each May they host a big festival to commemorate the event. Some of the world's best UFO and supernatural experts are there holding lectures, performers create old-fashioned radio dramas, they hold a big costume party, pet costume contest and, of course, the parade.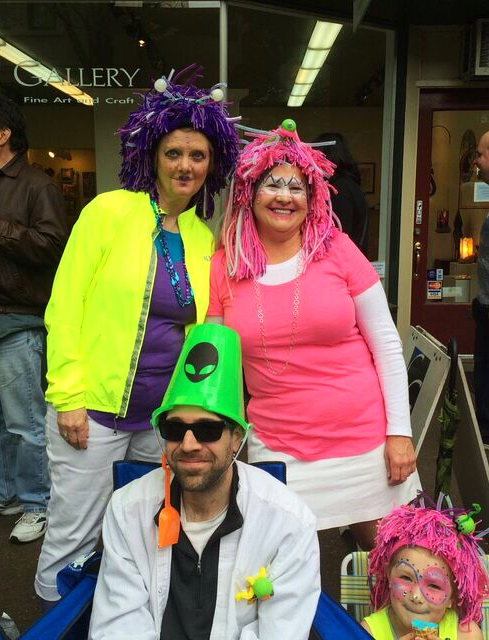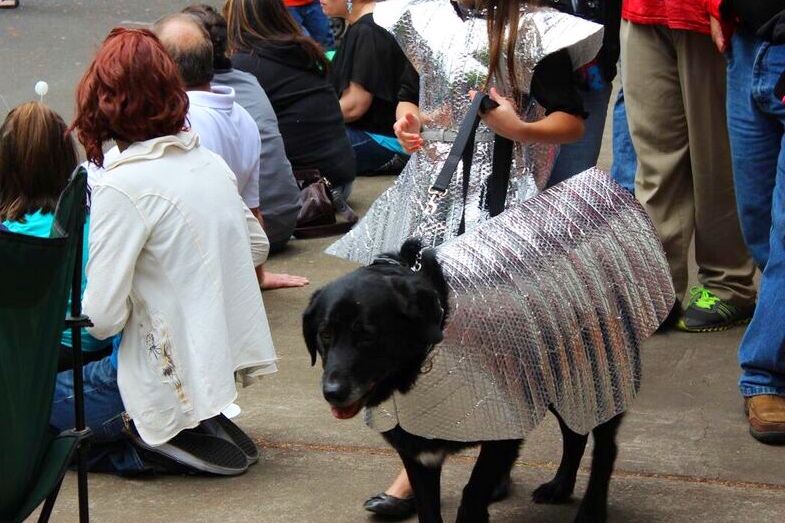 Brigitte and I drove down to see the parade. It's about 45 minutes long and goes straight through downtown, right in front of Hotel Oregon. It is the kind of small town parade I love. Lots of kids, small businesses and silly costumes. Sasquatch was the Grand Marshal.
Brigitte and I got there about 30 minutes before it started and easily found a spot (standing) in the second row. She squealed and kicked her feet as the marching bands, costume winners and "floats" went by… I took photos. Enjoy!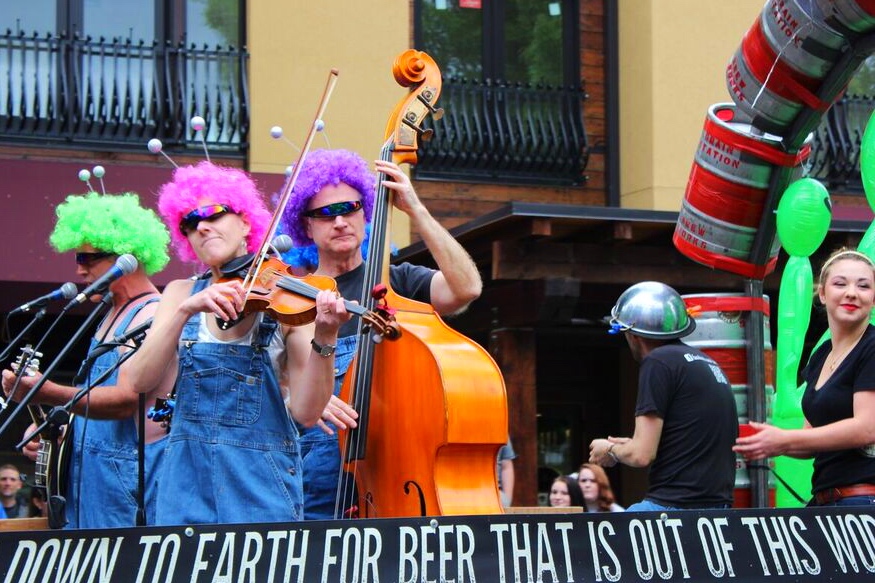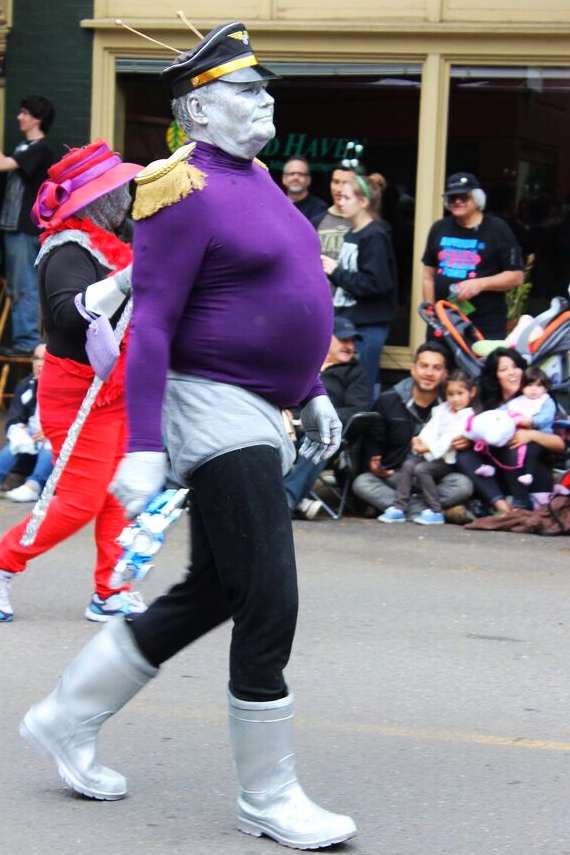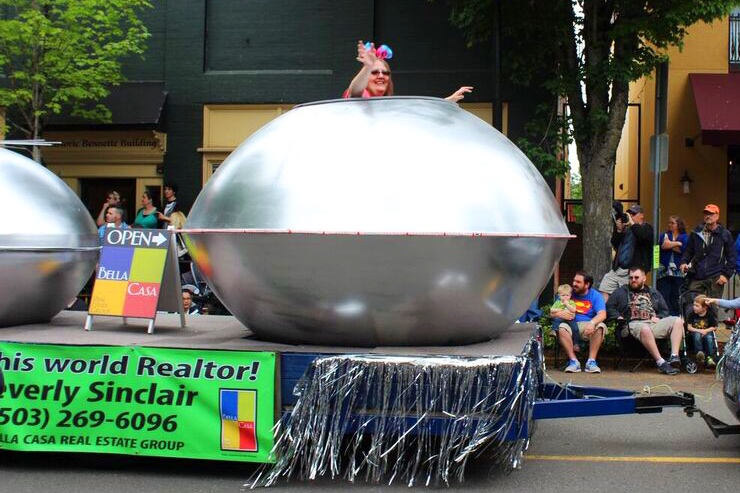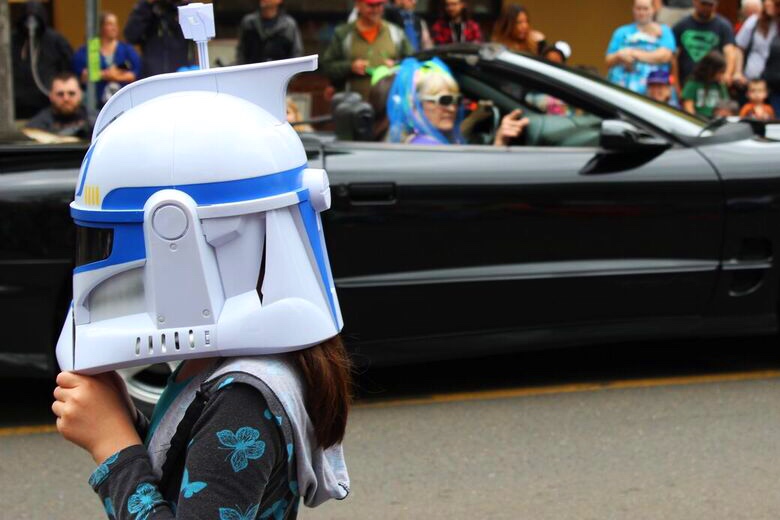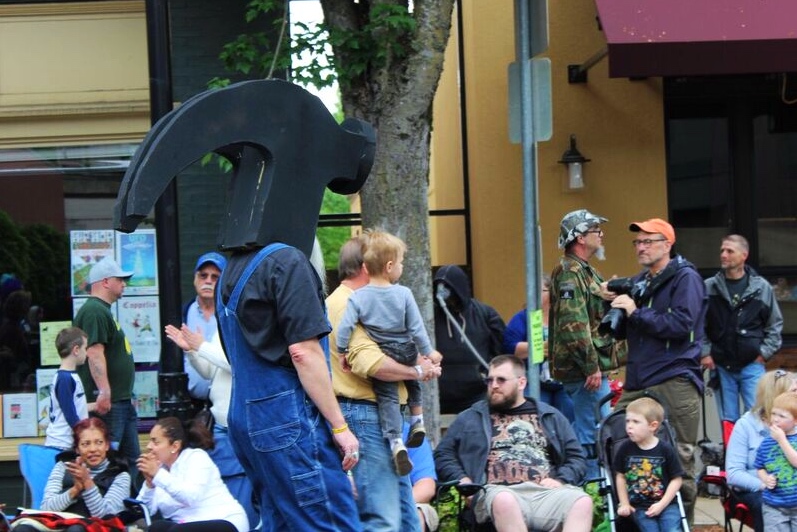 MCMENAMIN'S UFO FESTIVAL AT HOTEL OREGON
MCMINNVILLE, OREGON
EVERY MAY, CHECK WEBSITE FOR DATES