A gorgeous garden and one of the best deals on cut flowers you'll find anywhere. In bloom now. Go! Go!
My tour of local flower gardens continues. First there were lilacs, then tulips, then rhododendrons, and now irises… Visiting all these local gardens has become weekly family activity with my parents. They want to spend time with baby Brigitte, I want to get out of the house, everyone wins! This week we went to see the Schreiner's Iris Garden in Salem. A family friend happens to work there, so we got the gold tour, complete with an opportunity for aerial photos of the fields. Thanks Paul!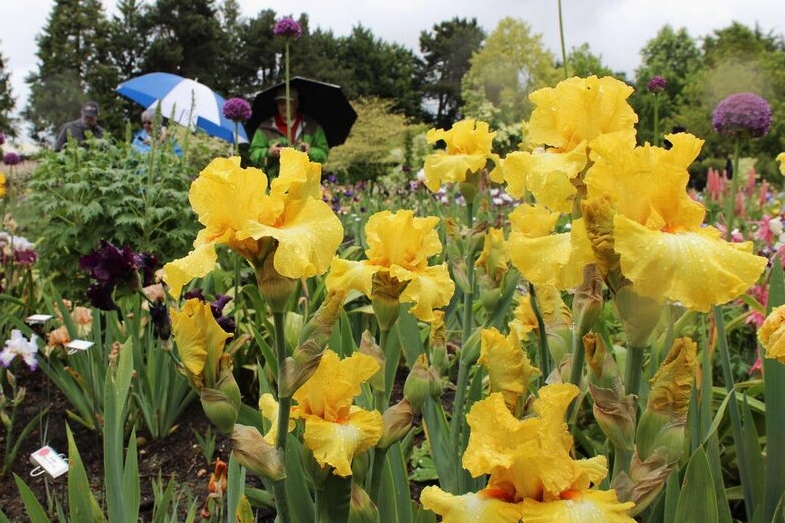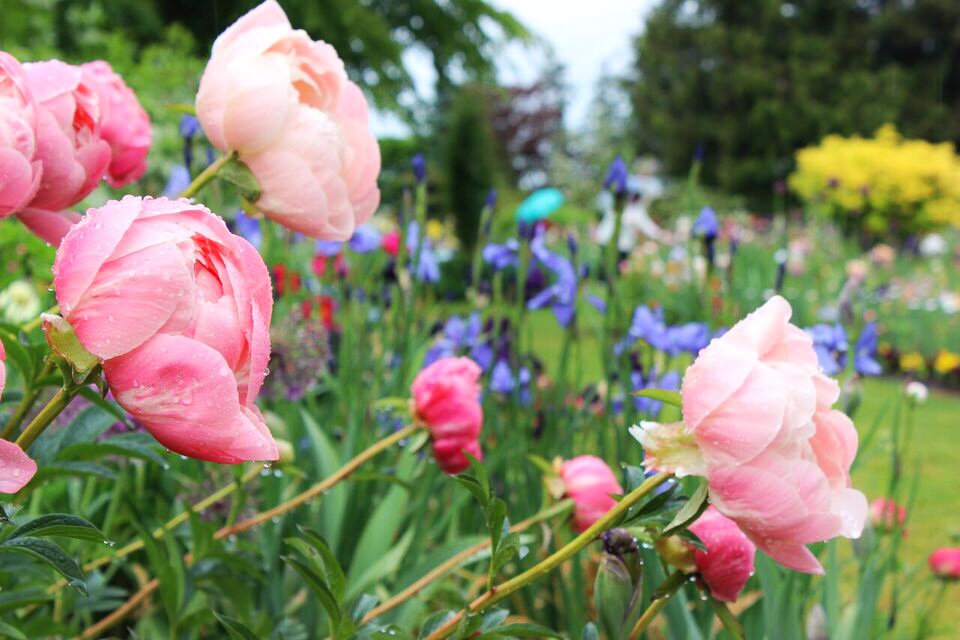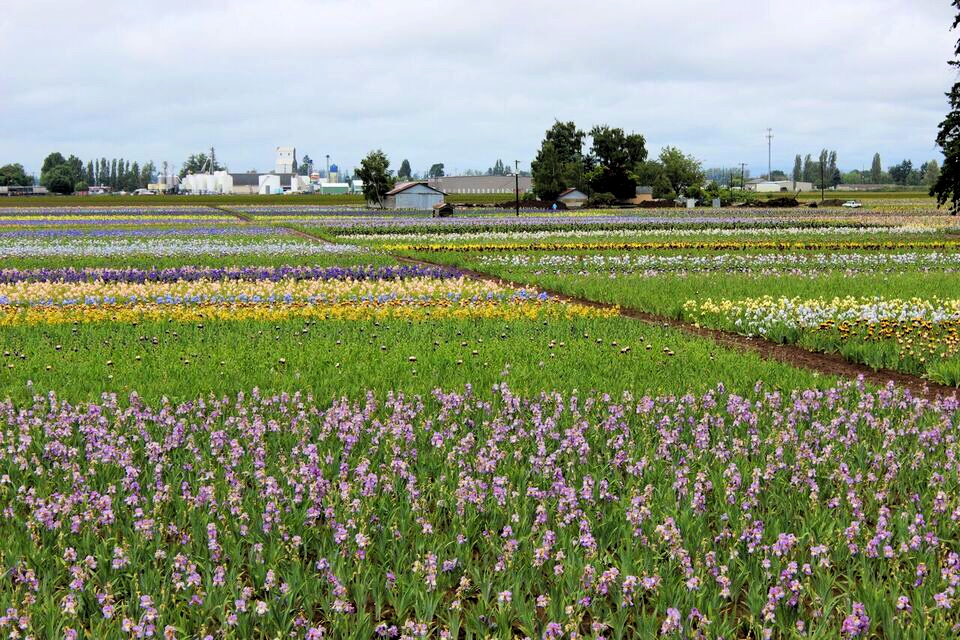 Much like the tulip festival, Schreiner's has a huge variety on display so you can buy them to plant at home. I had no idea there were so many types of iris! The ones in my neighborhood are mostly purple and blue, but these are in every color, some beautiful and vibrant and some were muted brown towns that I actually thought were a little ugly. There were even some black blooms that were really impressive. They really stand out among the peach, whites and pinks.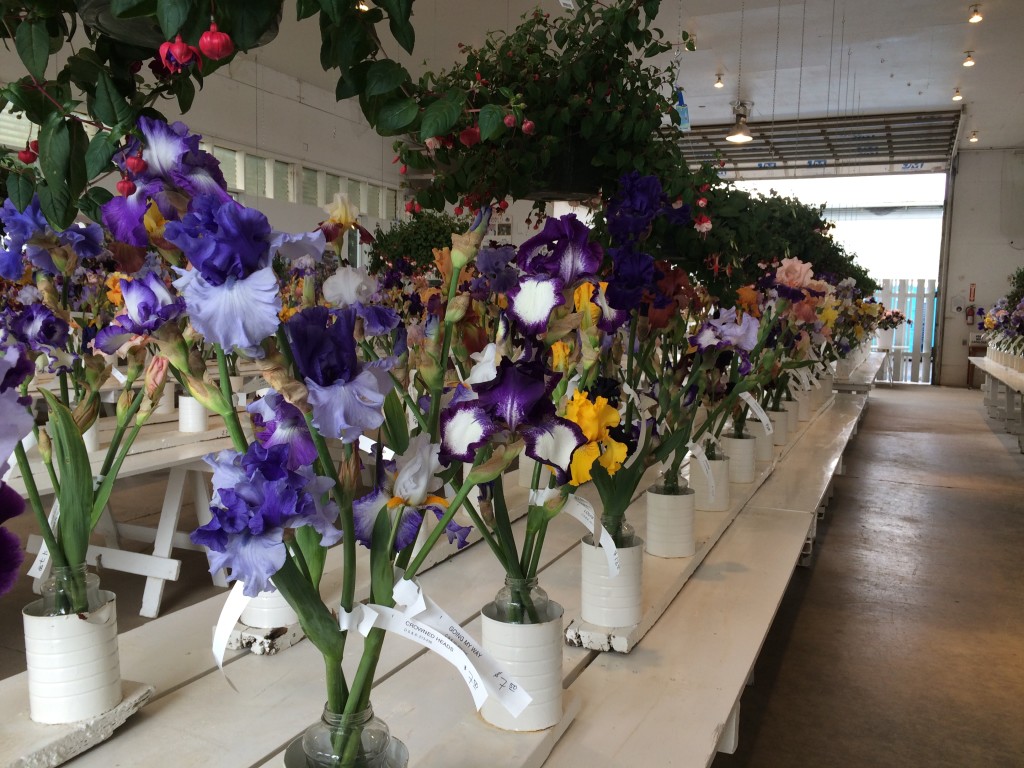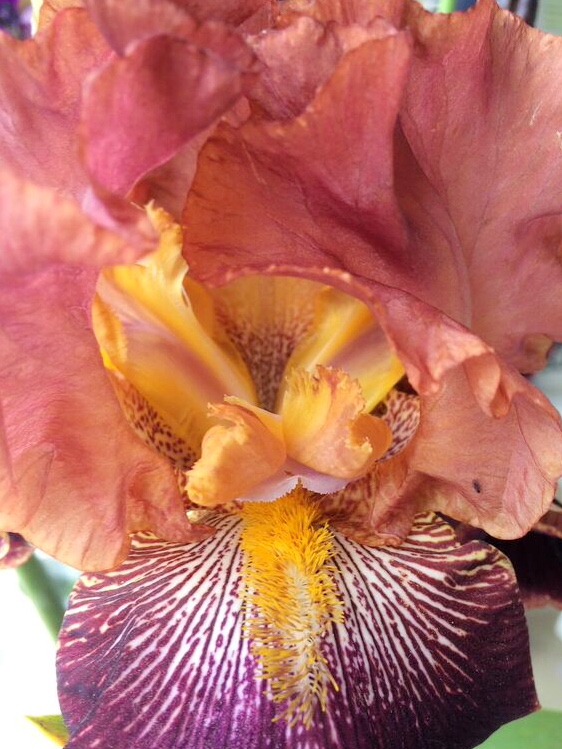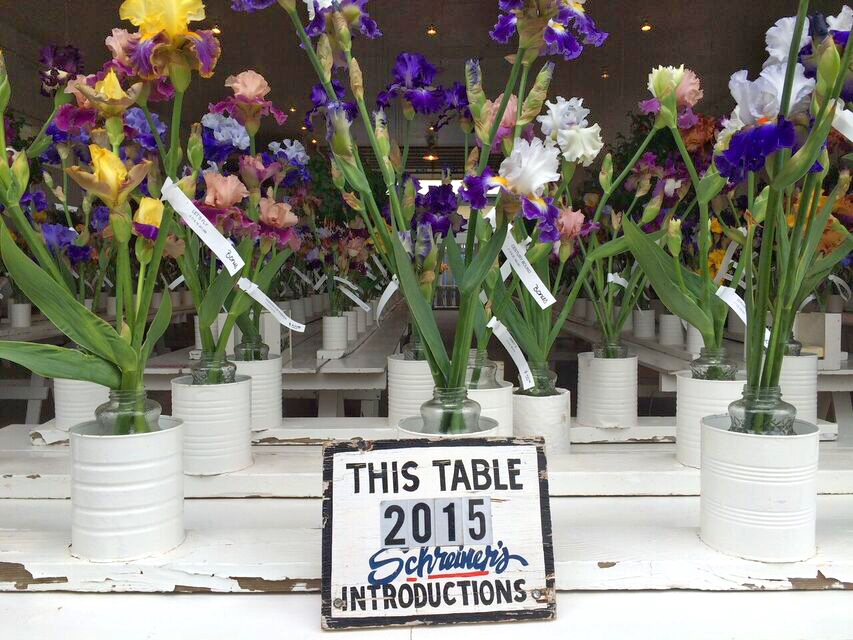 We visited during a rain storm, which was actually kind of neat for our photos, but not so good for lounging in the beautiful garden where they have tons of deck chairs and benches for enjoying the day. But it was still cool to see all the varieties that are labeled, some with funny names like: Better than Butter, Naughty Nights, and Passion for Fashion.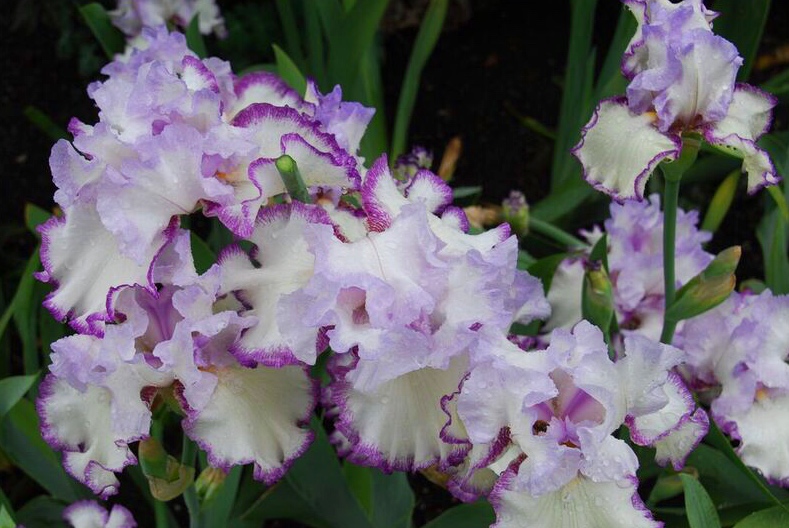 Along with the formal display gardens is a barn full of cut flowers, which totally reminded me of the flower displays at the Multnomah County Fair. But the real steal… the most amazing part is the cut flowers. The sell irises for $7.50 a dozen!!!! These are HUGE flowers. Tou need a sturdy vase to hold flowers this tall. $7.50!!! Such a great deal. If you want to buy the tubers to plant in your yard, they start at $7.50 and go as high as $60.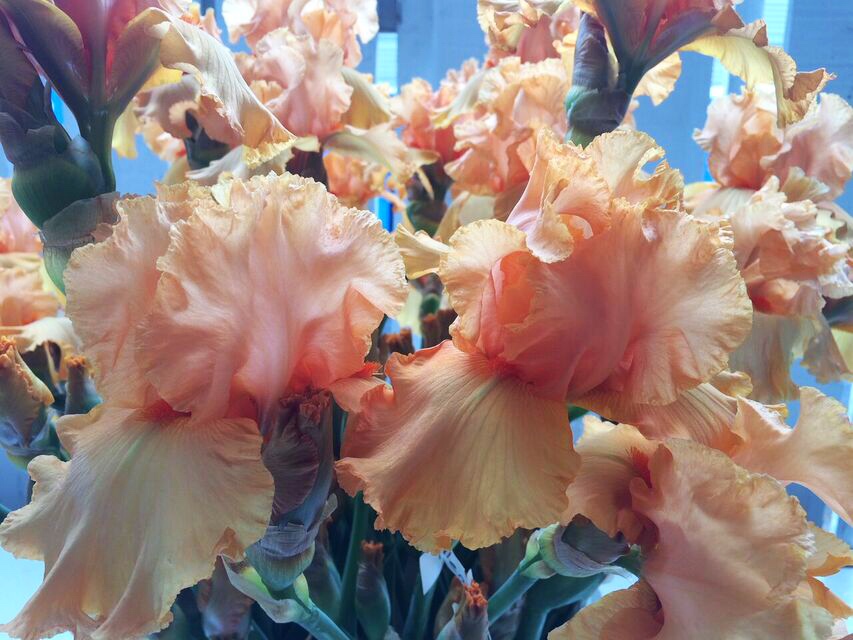 The flowers are just entering full bloom right now so you have plenty of time to drive down to visit. In fact, Paul tells us Memorial Day Weekend is a great time to go, when they have a big chicken BBQ and a jazz band. Admission is free. Enjoy the flowers!
SCHREINER'S IRIS GARDEN
OPEN MAY 8-MAY 31, 2015
10AM-6PM
3625 QUINABY ROAD NE, SALEM, OREGON