If you like Pip's Donuts in NE Portland, try this cozy coffee shop. Hot donuts, hot coffee, and lots of comfort.
Don't get me wrong, I love Portland's coffee industry. The roasting and brewing are done to perfection. The presentation is impecable and the ambience in the shops so chic. Nothing gives me more pleasure than camping out with a book, laptop or, better yet, a friend in places like Ristretto, Coava, Good Coffee, Barista, Water Avenue… the list goes on. But when I walked into the Rocking Frog Cafe, I let out the teeny tinyest sigh. I thought… "oh yeah, this is what coffee shops used to be like".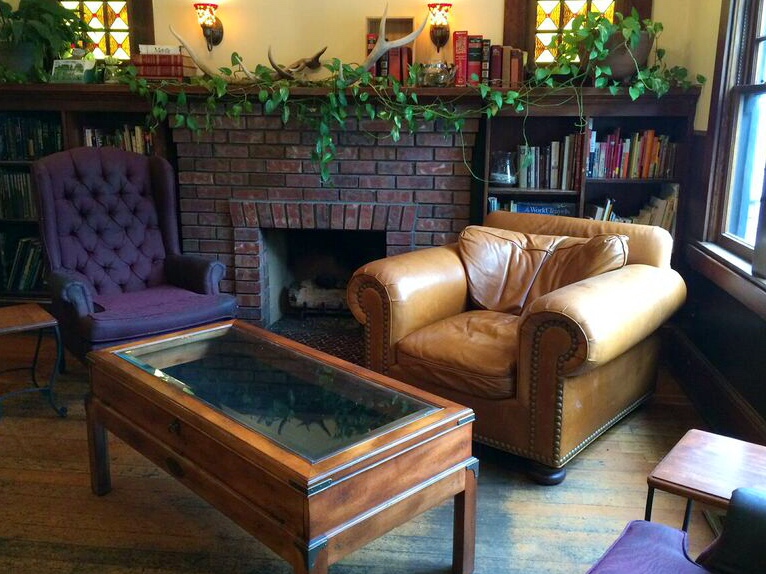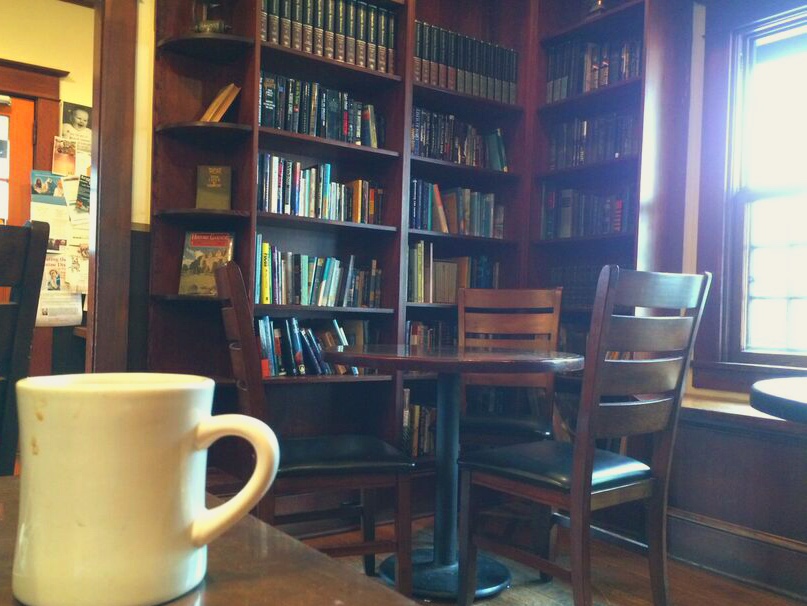 It reminds me of the coffee shops of my youth. Of the 1990's. I mean no disrespect by that, in fact, consider it a huge compliment. The Rocking Frog is a cozy, comfortable cafe tucked inside an old victorian house. It's full of little nooks, shelves full of an eclectic books, mismatched furniture and scratched floors. It's totally different from the new breed of hip, modern coffee shops in Portland, but still focused on the important stuff: great coffee, food and service.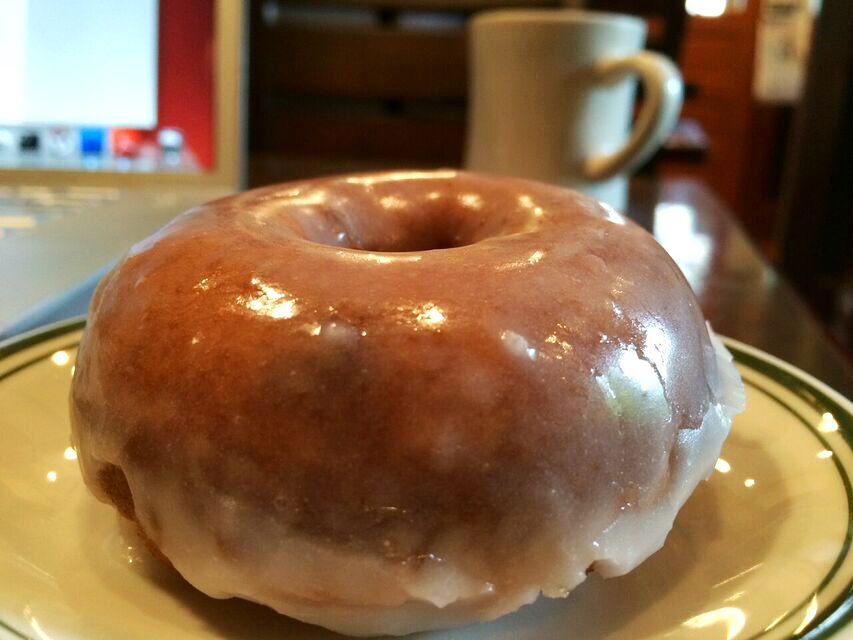 As for the coffee, they serve Ristretto (my favorite) and they make their pastries in-house. One afternoon while I was there they were pushing hot-out-of-the-oven chocolate chip cookies! But the real star of the show is… made-to-order donuts!!! If you love Pip's on NE Fremont, try this place too! While Pip's makes tiny donuts, the Rocking Frog makes theirs full-size for $1.50 each. They arrive so hot I had to eat mine with a fork. In addition to coffee and donuts, they serve sandwiches, muffins and scones.
I really enjoyed this little spot. If you want something a little low-key, a little old-fashioned, check it out. It's on SE Belmont, right at the intersection where the street splits from 2-way to 1-way.
ROCKING FROG CAFE
2511 SE BELMONT
M-F 7AM-6PM, WEEKENDS 8AM-6PM