Wooden Shoe Tulip Festival
Dress the kids, wash the dog and clean out your memory cards… there are hundreds of photo ops at the Wooden Shoe Tulip Festival.
My unofficial #gardenweek continues with the most popular garden in Oregon. Or at least I think it's the most popular based on how many Instagram photos I've seen recently. To be fair, the Wooden Shoe Tulip Festival is pretty much designed for photography. Everything is a photo-op. It's like Disneyland that way! There are colorful tractors scattered around the field for kids to climb and pose on. There are wooden shoes and windmills and of course… the tulips. Everyone was taking photos especially of their kids. It's hard to get a bad shot here. Dogs are allowed too, so you could get shots of the entire family!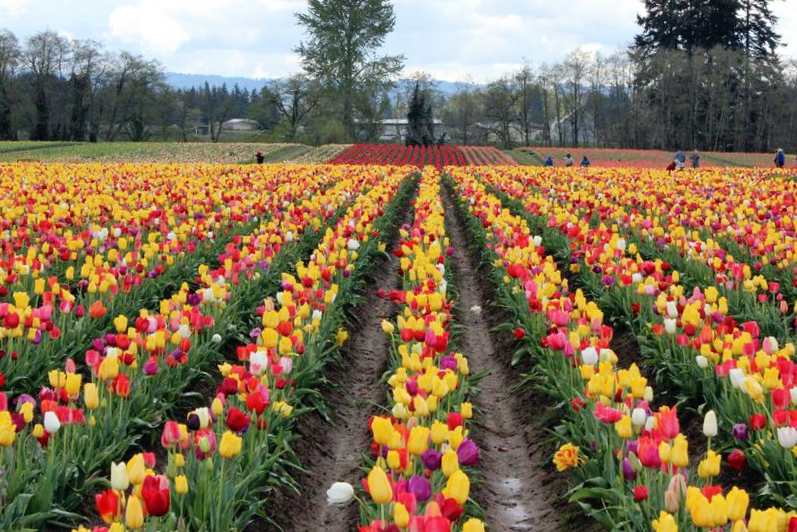 As for the flowers, the fields really stretch into the horizon and in a rainbow of colors. I love the two-tone flowers the most, but the ones with scalloped edges are a close second. I was there with my parents, aunt and uncle and of course Baby Brigitte. We took about a million photos of her, but I'll only subject you to one little selfie.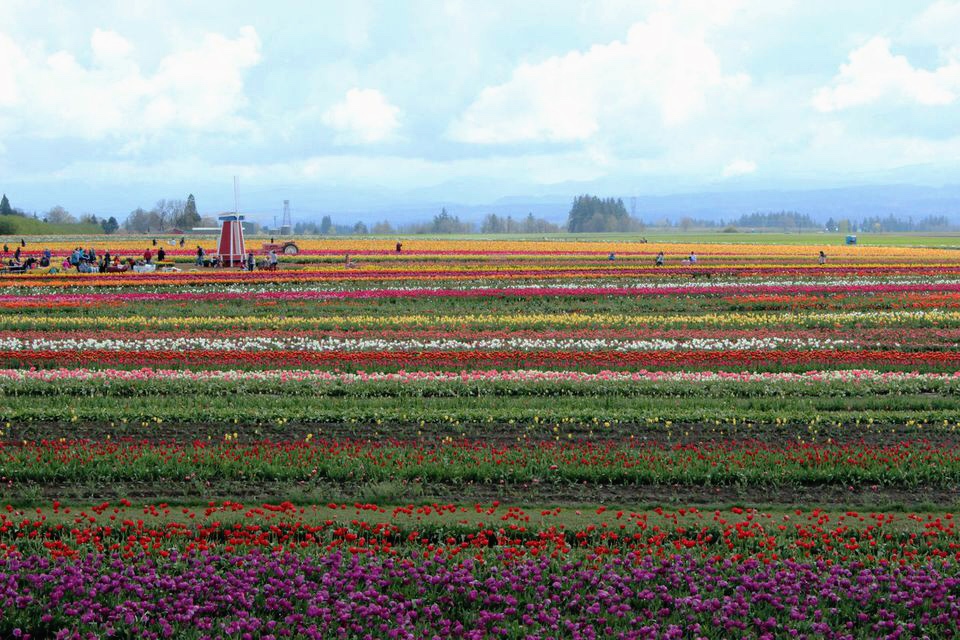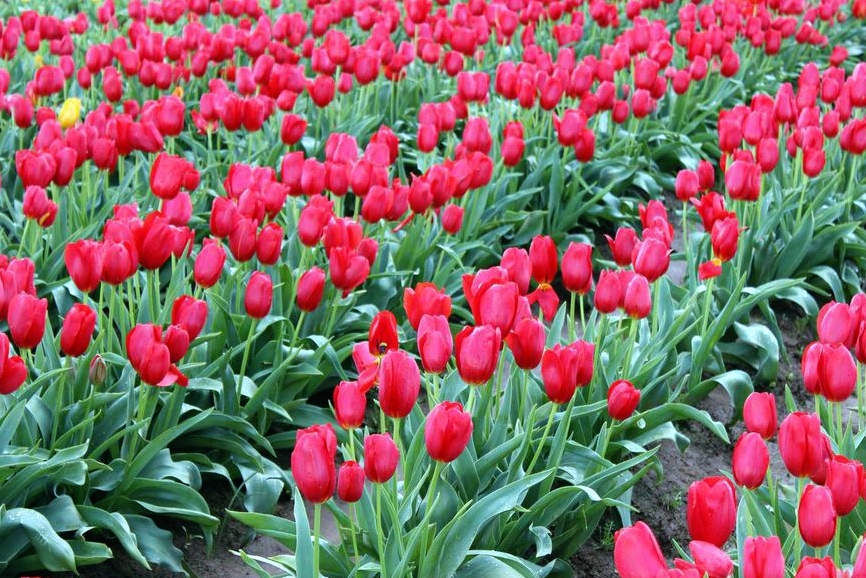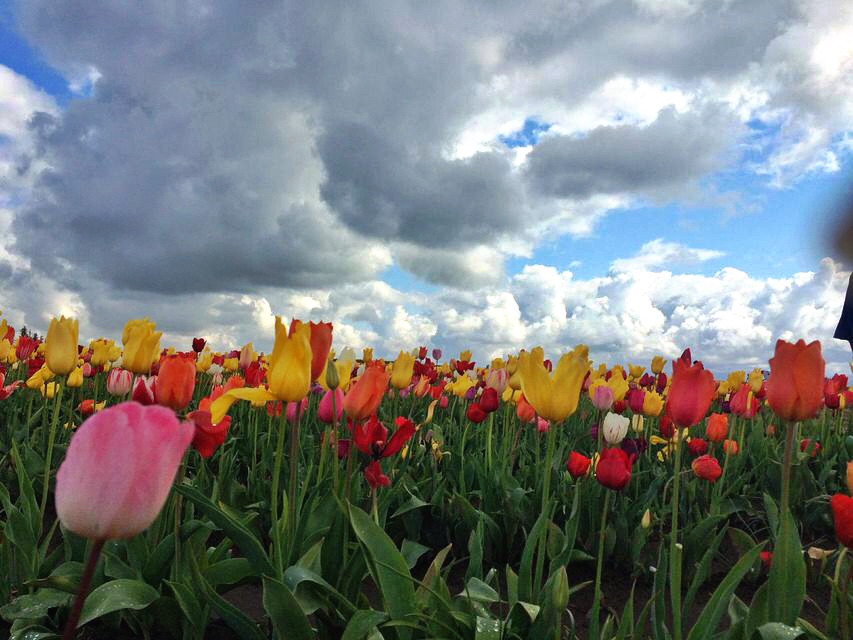 If you want to bring some tulips home there are lots of options, you can buy pots of flowers already in bloom, as many bulbs as you want or there's a small u-pick field. It costs $5 per adult to get in (kids 12 and under are free) up to a maximum of $20 per car. Of course there is a gift shop and plenty of places to buy food. Or do what we did and bring a picnic. Outside food is allowed.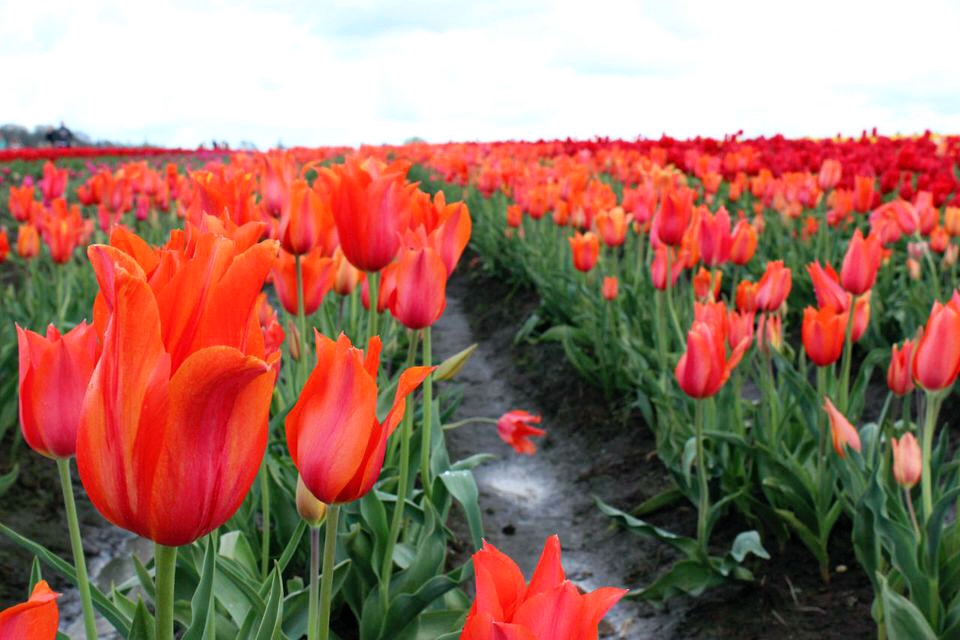 As a comparison, I also visited the tulip festival in Woodland, Washington after my visit to the Hulda Klager Lilac Garden. It was beautiful, but much smaller and FREE to get in…
Either way, it's tulip season, head out to the gardens before they are gone.
WOODEN SHOE TULIP FESTIVAL
MARCH 20-MAY 3 2015
OPEN 9AM-6PM EVERYDAY