Willamette Valley Cheese Company
Enjoy a FREE tasting at this cheesemaker's farm in the heart of the Willamette Valley.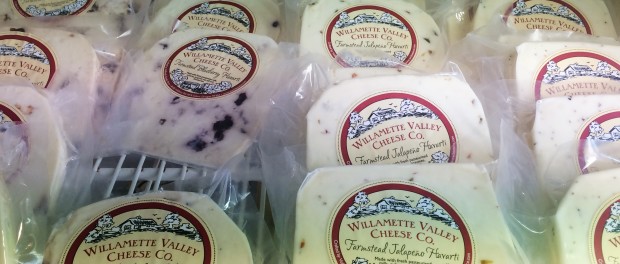 Attention cheese lovers! That's everybody right? Who doesn't like cheese? Ok, maybe people who can't do dairy, but they probably still LIKE cheese, but just can't eat it. Well I LOVE cheese, so for this week's outing we headed down to Salem to check out the Willamette Valley Cheese Company.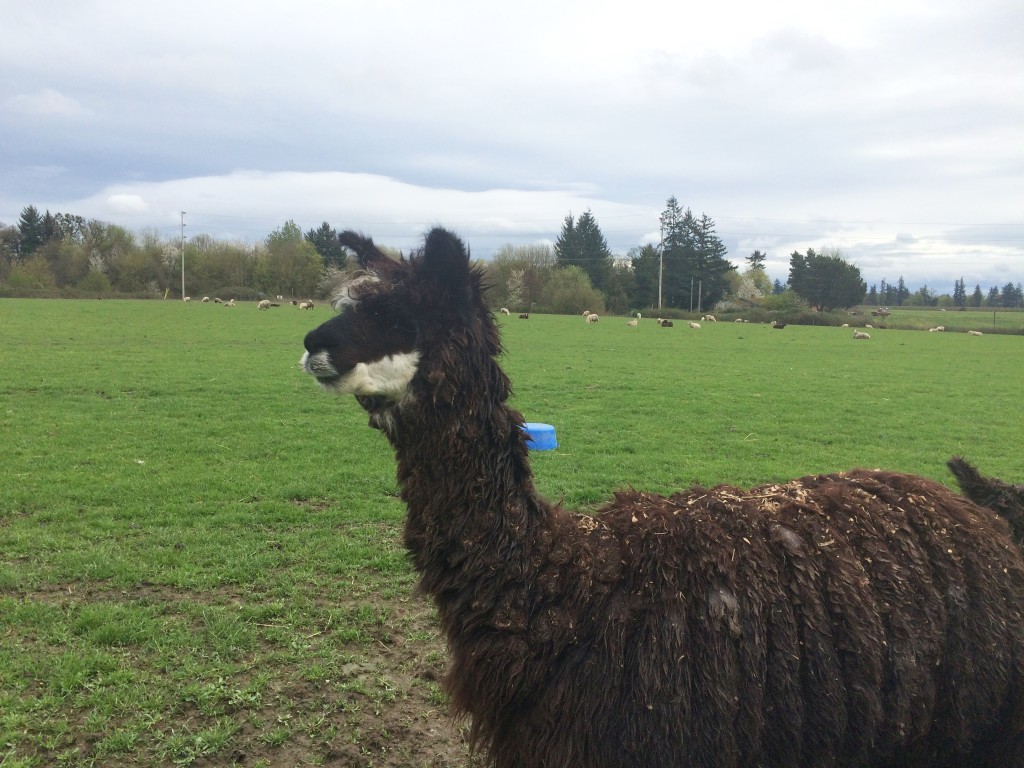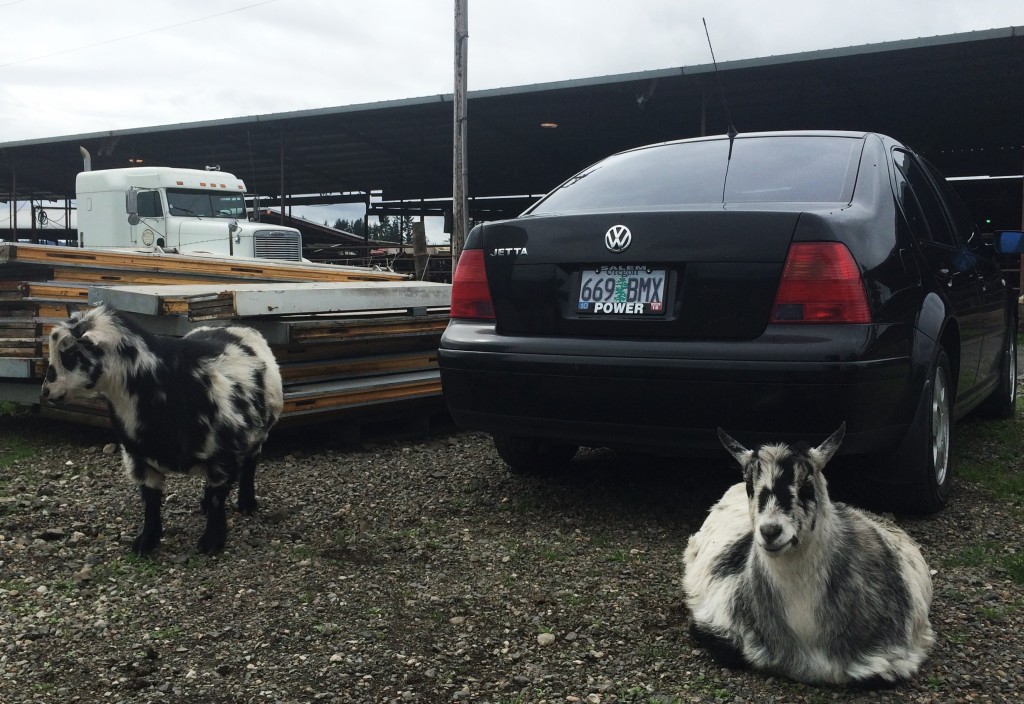 They have a tasting room just north of Salem, on highway 221. When you drive in, you'll pass huge barns full of cows and a big pasture full of sheep and a few llamas. There are even two goats that greet you in the parking lot.
The amazing thing about this tasting room is that you can taste all 35 of their cheeses FOR FREE! Sounds like a great idea, but after we topped out at about 15 samples. Too. Much. Cheese.
Since most (like me) can't make it through all the cheeses, they offer you a menu when you arrive to strategize your tasting. Cheddar, gouda, havarti, brie, cheese curds… there plenty of choices. Of course, when you are done, you can purchase any of them. (And if you just ate all their samples, you probably should buy something). I bought a wheel of their brie.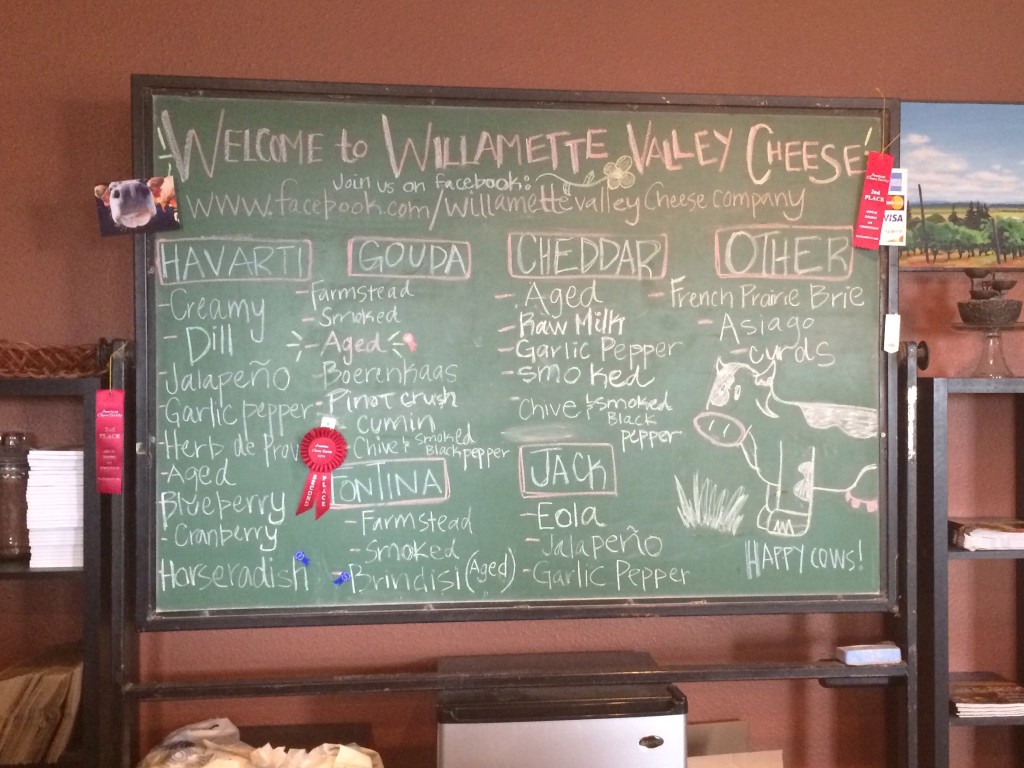 It sounds like this little cheese company is on the verge of some big changes. They are about to go through a big remodel so watch for a new and improved tasting room. Plus, this cheese company is just a short drive from the heart of wine country, so you can easily follow up a cheese tasting with a wine tasting. And if you can't make it to Salem, you can buy their cheese at Farmer's Markets at a number of local farmer's markets including Portland State, Beaverton and Lake Oswego.
WILLAMETTE VALLEY CHEESE COMPANY
8105 WALLACE ROAD, NW SALEM, OR
OPEN TUESDAY-SATURDAY 10AM-5PM