Portland Plates: Salted Honey Pie
To celebrate Pi(e) Day I'm making a Salted Honey Pie as part of my monthly Portland Plates series.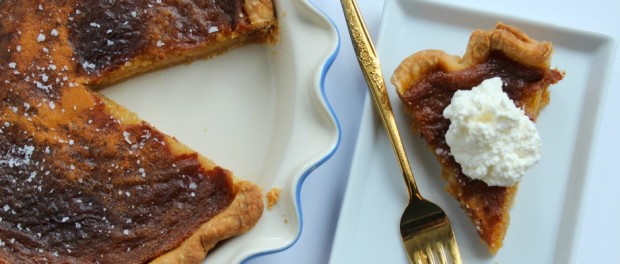 For this month's installment of Portland Plates, the series where I recreate popular Portland dishes so you can make them at home, I'm sharing the beloved Salted Honey Pie from the adorable Albina breakfast spot: Sweedeedee. I couldn't wait to try it, so I ate a slice on the sidewalk while waiting for a table.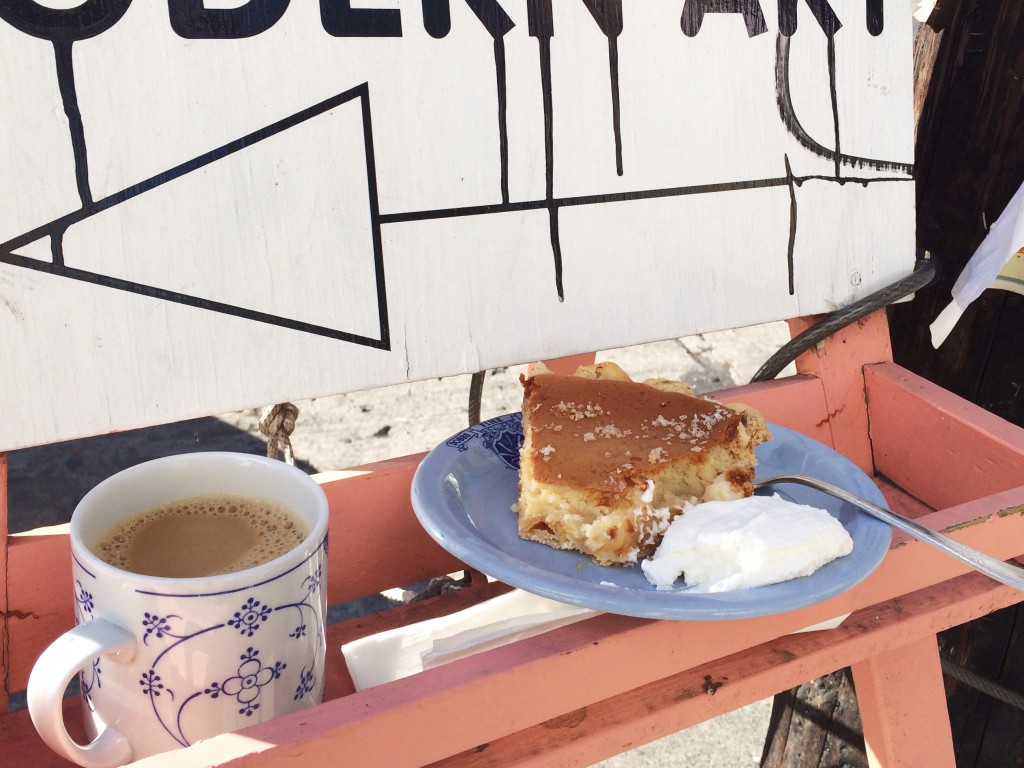 After a bit of research, it seems most recipes for this pie are based off the Four & Twenty Blackbirds cookbook. It's a simple custard pie recipe, but there was some disagreement between recipes whether to blind bake the crust. I decided not too and it still turned out great. But I did end up increasing the final baking time, making for a darker custard.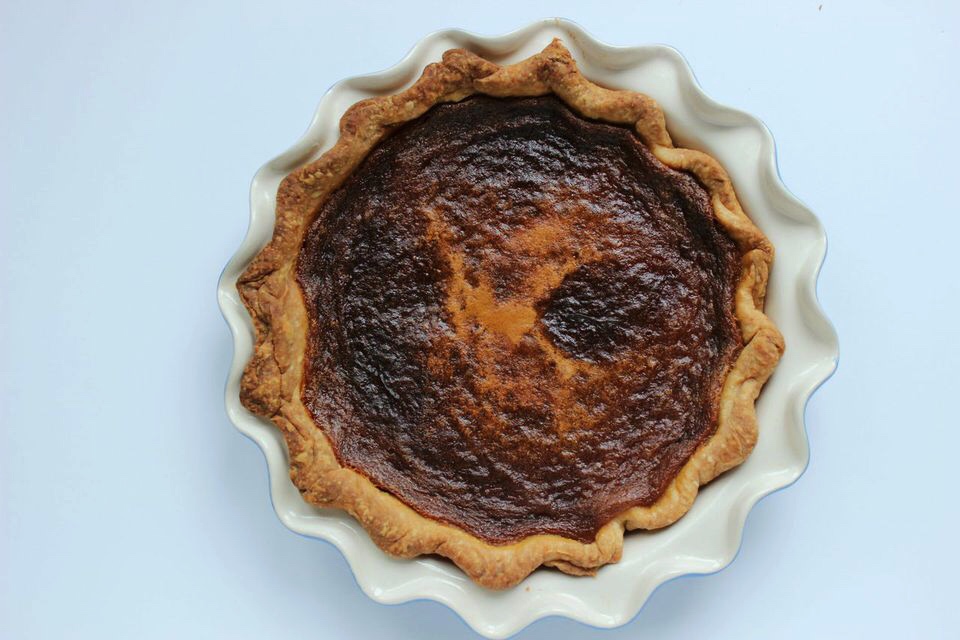 Honey is the star in this pie. The flavor really shines, so this is the time to use the good stuff. Farmer's market, local, organic… yes, yes, yes. Also consider the flavor. While traditional clover will work just fine creating a more delicate flavor, I think this is a perfect time to go bold. I used a strong blackberry honey from New Seasons Market and it was fantastic! Buckwheat, carrot and orange blossom would also be interesting.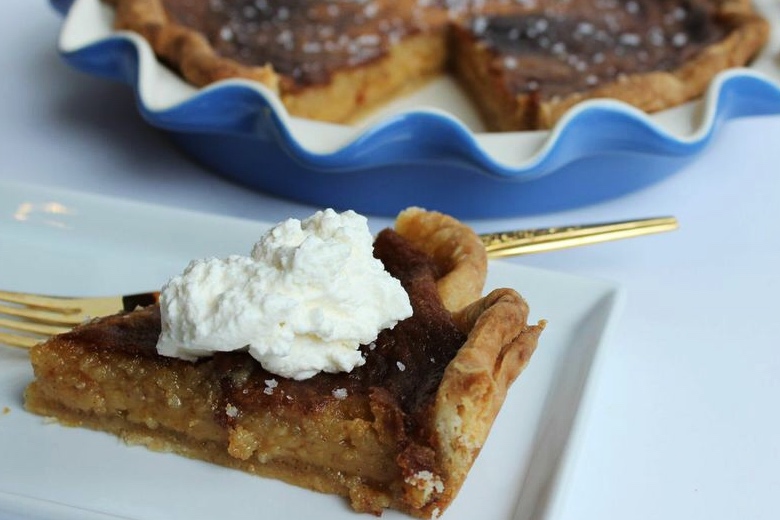 The second key ingredient is the salt. Table salt is fine for inside the filling, but you really need something coarser for the top. Kosher salt would be ok, but again, this is a great opportunity to use that fancy stuff you might have laying around the kitchen. I used Icelandic Flake from The Meadow, but Maldon would be great too. The only thing I'd shy away from is black salt for aesthetic reasons.
This pie turned out great. Really great. Like, I made it yesterday and it's already gone, good. (Cringe) Happy baking! And happy Pi(e) Day.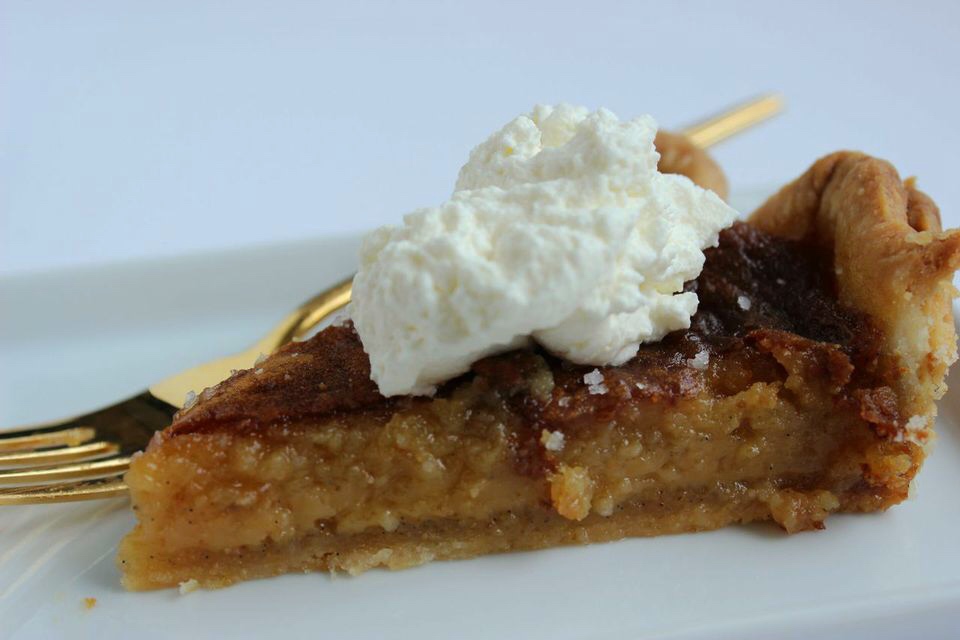 Salted Honey Pie
2015-03-12 12:23:14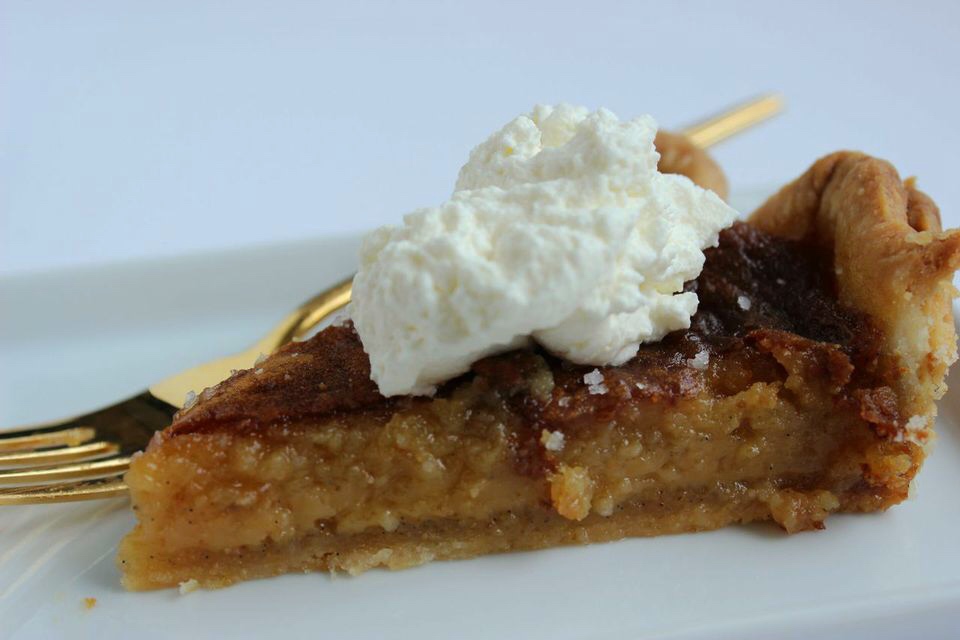 An old-fashioned pie with a sweet and salty honey custard filling.
Crust
1 1/4 cup all-purpose flour
1 tbs. sugar
1/4 tsp. salt
8 Tbs very cold unsalted butter, cut into small pieces
3 Tbs very cold water
Filling
1/2 cup (1 stick) butter, melted
1/2 cup sugar
1 tbs. white or yellow cornmeal
1/2 tsp. salt
3/4 cup honey
2 tsp. apple cider vinegar
2 vanilla beans, split and scraped (or 2 tsp. vanilla extract)
3 large eggs
1/2 cup heavy cream
1-2 tsp. white flake finishing salt (Maldon works well)
Instructions
To Make Crust: Combine flour, sugar and salt in the bowl of a stand mixer. Turn on and slowly drop in pieces of the cold butter. Mix on medium-low until the butter is cut into the flour. It should resemble a coarse sand, with the largest piece of butter no bigger than a pea. One tablespoon at a time add the cold water. Mix just until the dough comes together.
Shape dough into a flat round, wrap with plastic and chill for 30 minutes.
On a well floured surface roll chilled dough until about 1/8 inch thick and 12 inches in diameter. Transfer dough to pie plate then trim and crimp edges. Cover with plastic and chill for 30 minutes to a maximum of 3 hours.
Preheat oven to 375 degrees with rack in the center of oven.
To make the filling: in a medium bowl whisk the melted butter, sugar, cornmeal and salt. Split vanilla beans and whisk the scrapings into butter mixture. Whisk in honey. Add eggs one at a time, whisking until combined. Whisk in the heavy cream and vinegar.
Pour filling into the prepared crust. Bake pie for 50-60 minutes until the filling is a deep golden brown, puffed around the edged and center is only slightly jiggly.
Allow to cool for at least an hour, then top with finishing salt.
Serve at room temperature with whipped cream.
Notes
I included my favorite pie crust, but this can also be made with store bought crust.
If crust edges get too dark before center is done, wrap edges in foil to prevent further browning.
Adapted from Joy the Baker
Kristi Does PDX: Adventures in Portland, OR https://kristidoespdx.com/