Dessert: Petunia's Pies & Pastries
Another stop on my tour of local dessert shops. This time I visit a vegan and gluten-free bakery.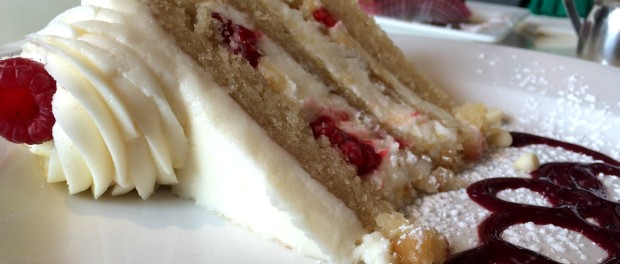 I have to confess:  I've been putting off trying Petunia's Pies & Pastries.  I keep hearing over and over that it's awesome… but honestly, I'm a little skeptical of baked goods that are both gluten-free AND vegan.  I guess it goes back to my years in college in Eugene.  The concept of vegan pastries was fairly new and the stuff bakeries served were TERRIBLE!  One scone I tried was so bad, it ruined me on vegan pastries up until now!  But baking are different now… recipes and ingredient have improved and vegan is no long synomynous with dry, off-taste sweets. So I decided to break out of silly rut and finally give Petunia's a shot.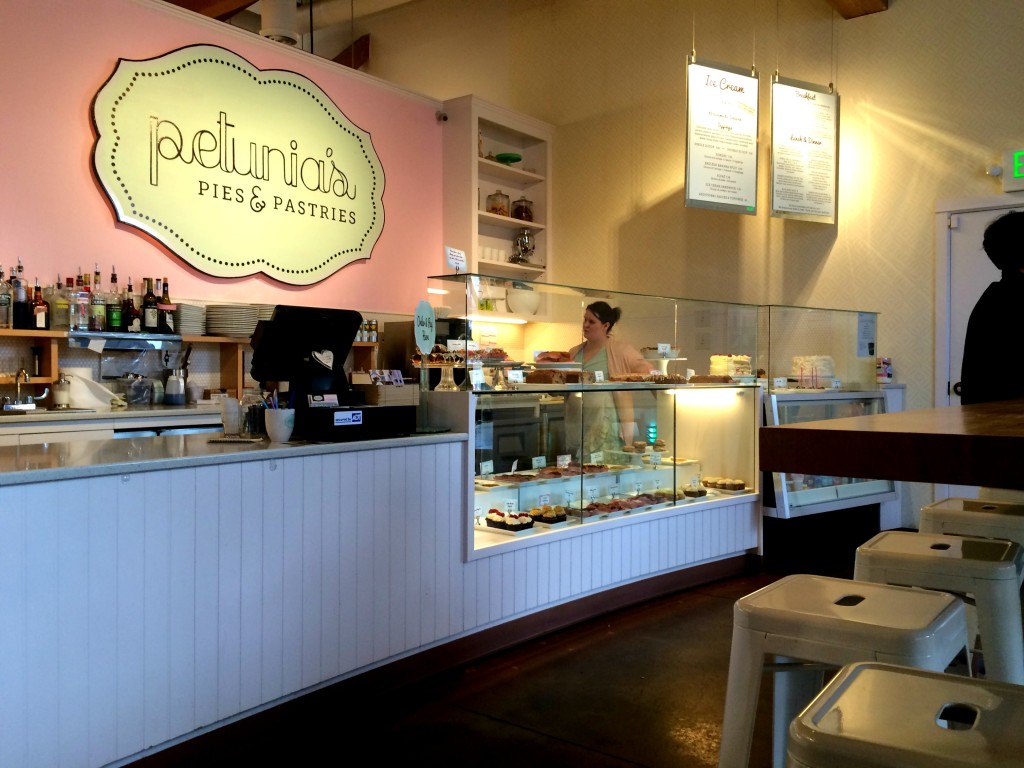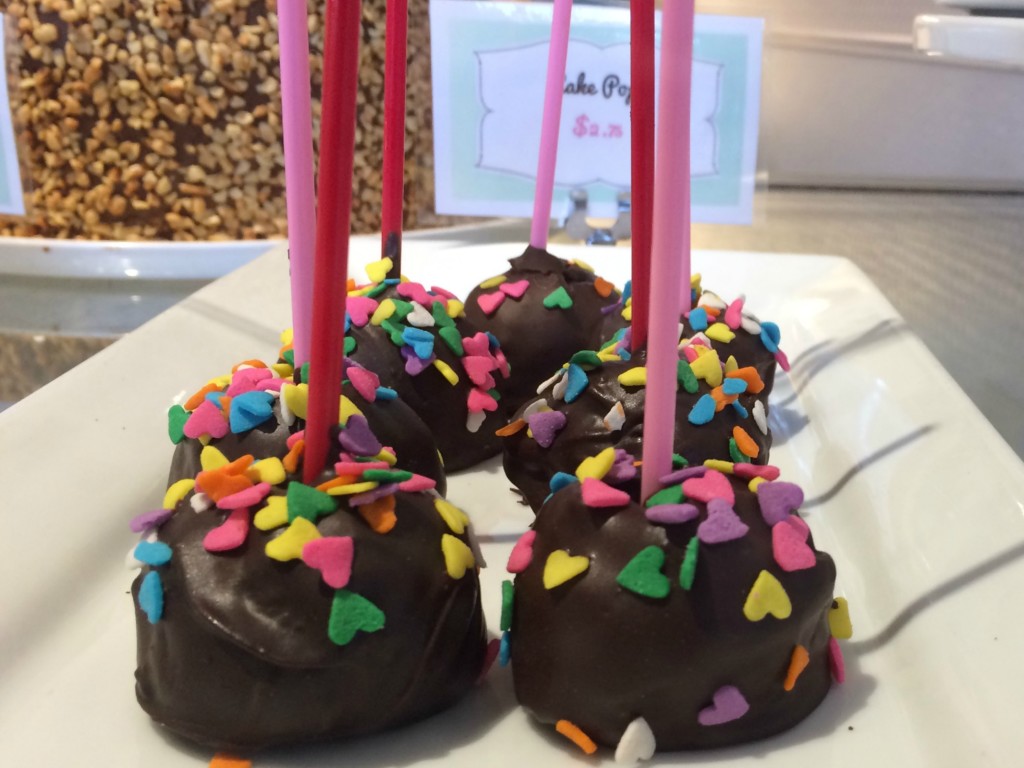 This place is adorable!  The shop is decked out in pink and white, with wainscoting on the walls and a gorgeous pastry case.  They have a big selection too, everything from full-sized cakes to cookies, bars and cupcakes.  But does it taste good?  Can gluten-free and vegan sweets be just as good as a regular bakery?  Can it cure me of my vegan pastry prejudice?
We eventually settled on one of their cookie bars, a piece of the lemon cake and a couple cups of coffee.  Since they don't do dairy, they offer every type of milk alternative you can imagine for your coffee: soy, almond, hemp, coconut, etc.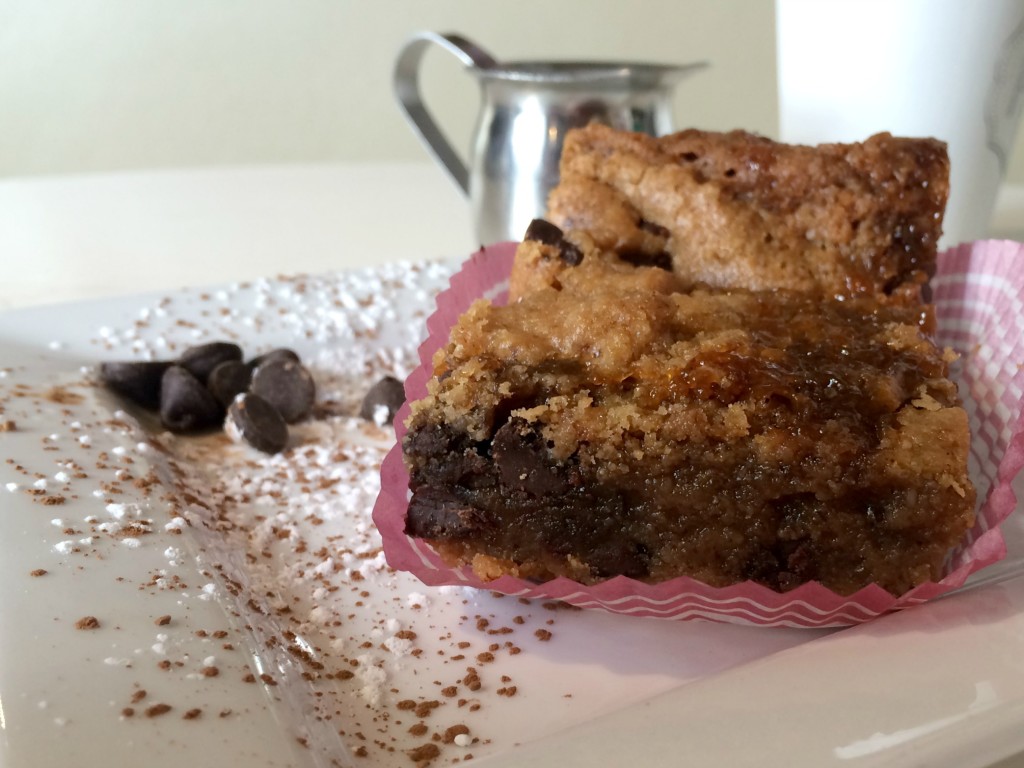 The verdict.  Both treats were really good!  The cookie bar had the perfect texture, with crispy edges and a softer inside and it really tasted like a cookie.  The lemon cake was also delicious, especially the actual cake.  It was incredibly moist with a soft citrus flavor.  The frosting was good but not what I was hoping for.  It was just kind of sickly sweet.  Too sweet, even for frosting.  I wanted to like it but alas it was just too much for me.  But overall, I'd call the visit a success.

The really cool thing about Petunia's is that they do more than dessert.  They also have a full breakfast and lunch menu.  We didn't try anything but the food the other customers were eating looked fantastic. Really fresh.  And if you are out on a Friday or Saturday night, they're open until 10pm, so you can stop in for treat.
PETUNIA'S PIES & PASTRIES
610 SW 12TH
M-W 9AM-7PM, TH 9AM-8PM, F-SA 9AM-10PM, SUN 9AM-6PM