Home Improvement In Portland
Guest Post: If you have home improvement plans this year, this is for you: local alternatives to the "big box" home centers.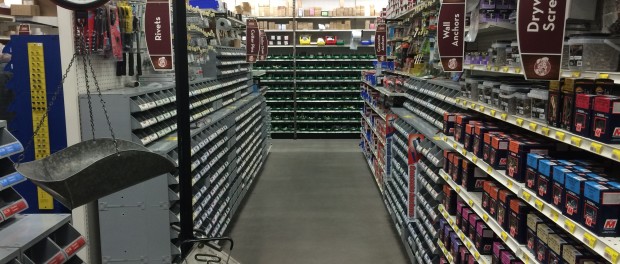 Over the next month, you'll be seeing some rare guest posts on this site.  I've asked some friends and fellow bloggers to help me out with a couple posts to help me out while I care for my new baby.  The first post comes comes from two of my best friends,  Josh & Gloria.  Josh is also the webmaster for this blog.  A couple years ago they bought  home and really impressed me as they took on the renovations and improvements themselves.  So I asked them to share their favorite local alternatives to Home Depot and Lowe's:  
Buying a home brings one thing in particular, scores of trips to the hardware store. We've been to Lowe's and Home Depot countless times over the last two years. Everyone knows how those experiences go. Wandering the aisles, looking for an associate, not sure where to get a specific kind of adhesive you need, another two hours of your life gone. Before you drive out to the hardware mega-plex, consider some of these local options that always leave us happier than when we arrived.
Tool Libraries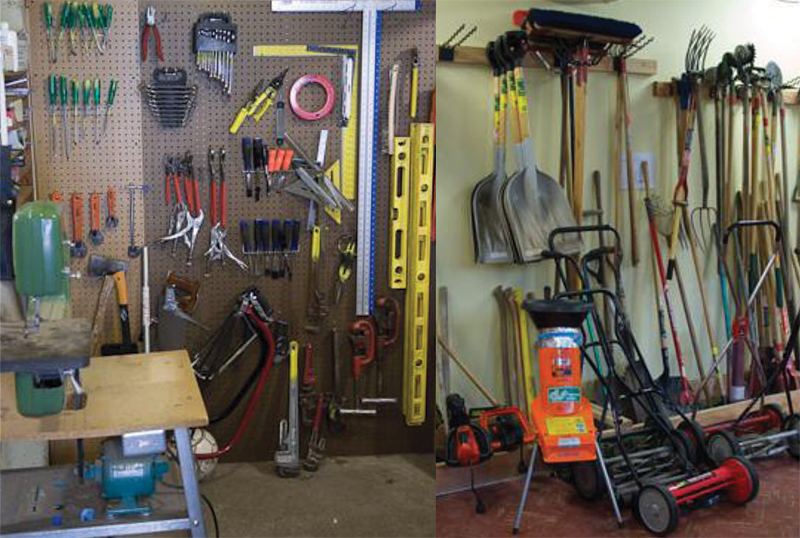 A true hidden gem that we frequently find people have never heard of. Portland has at least four Tool Libraries that do exactly what you think, rent tools for free.
The specific example we used it for was a table saw. We were putting in hardwood floors and needed a table saw. We weren't thrilled about spending $150 for something we'd need for maybe 10-20 cuts, so we went to the Southeast Tool Library. The room is maybe 300 sq. ft. and has shelves and shelves of all sorts of tools. We found the table saw and rented a tool belt to make Josh feel like a real handyman.
While we were there we saw people renting a lawn mower, wheelbarrow, apple picker, miter saw, bike stand, ladder, on and on. It was fun to see what the neighborhood was working on that weekend and great to know that all these very, very specific tools could be used once and returned for someone else to use the following weekend.
Be aware that tool libraries are typically open only a couple days a week and that it's best to get there early to make sure you get the tool you need.
http://northportlandtoollibrary.org/
Mr. Plywood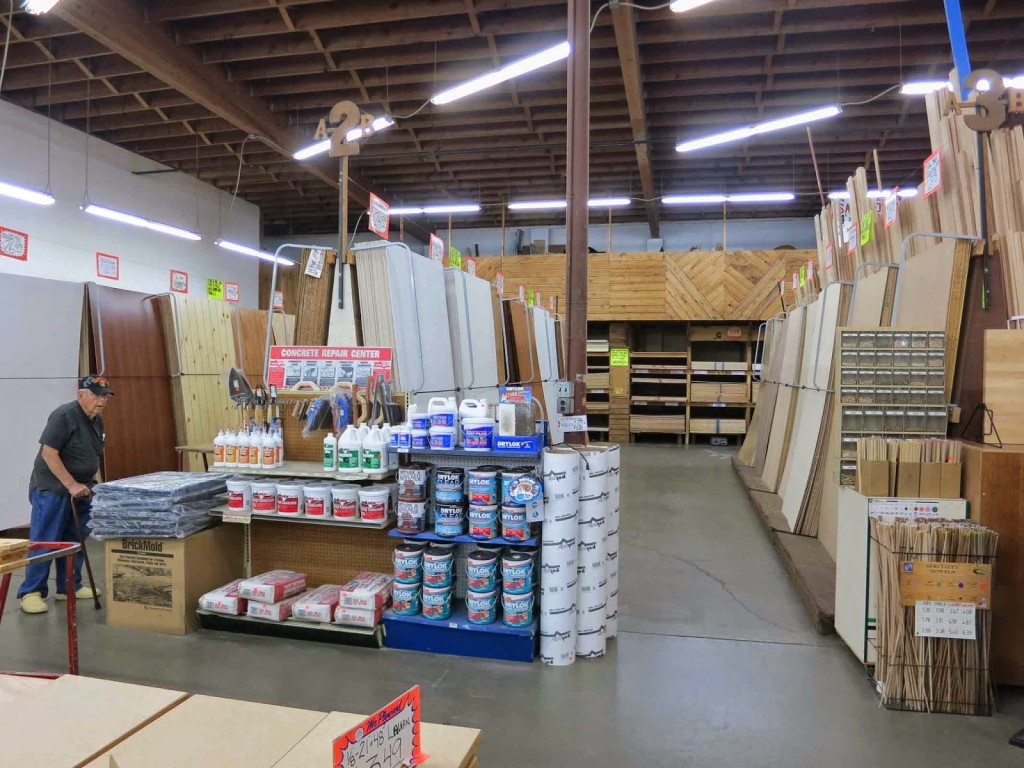 In lots of projects, we seem to end up needing a 2×4 or some piece of wood for something. We always found myself going up to Home Depot and thinking, "there has to be a better place". Well six months ago we discovered Mr. Plywood and it has been such a time-saver and wonderful place to go to. Here's the deal, if you need lumber, go to Mr. Plywood. It's as simple as that. The store is relatively small, and they have a large selection of woods. Plywood, framing wood, hardwoods, finish lumber, and lots of hardware and fasteners. We always find that I'm able to be in and out very quickly.
Another thing we love is that they will cut all the wood for you at a quarter ($0.25) a cut. We made a table recently that involved about 24 cuts total. Just to have that part taken care of was worth every penny. Everything fit together perfectly and we probably saved myself at least a couple hours of time.
Parkrose Hardware and A-Boy
A lot of times you can't avoid it and you have to go to a comprehensive hardware store. Maybe you are working on a big project and you have a lot of items to get. Parkrose Hardware and A-Boy are the places we try to go if possible.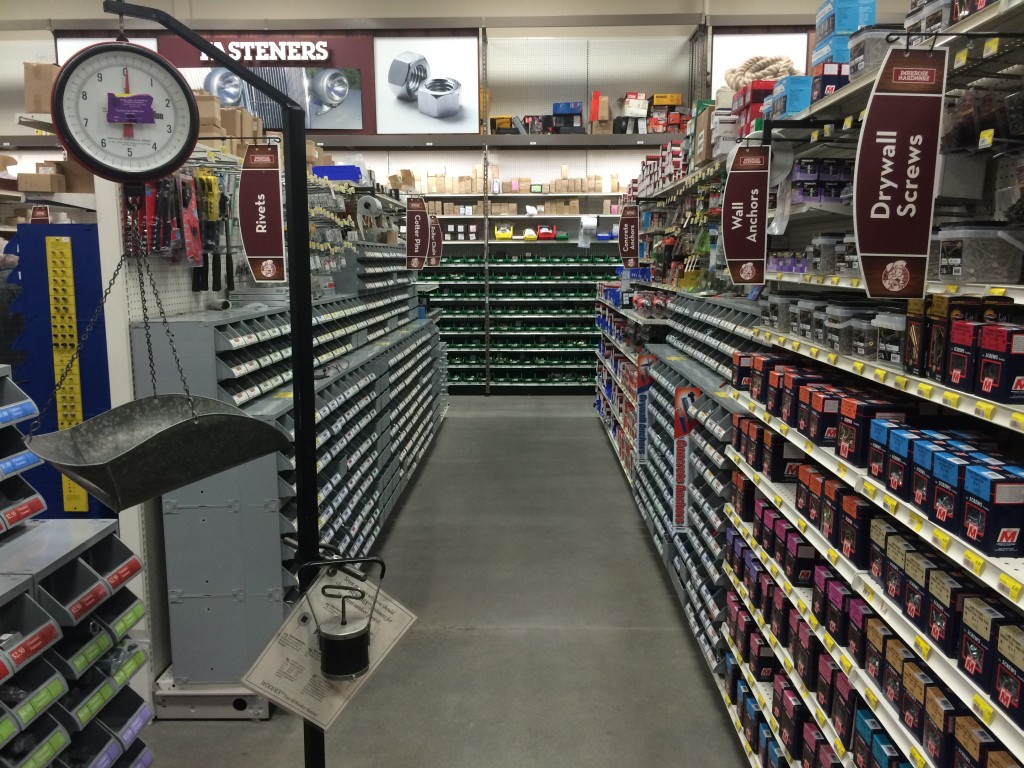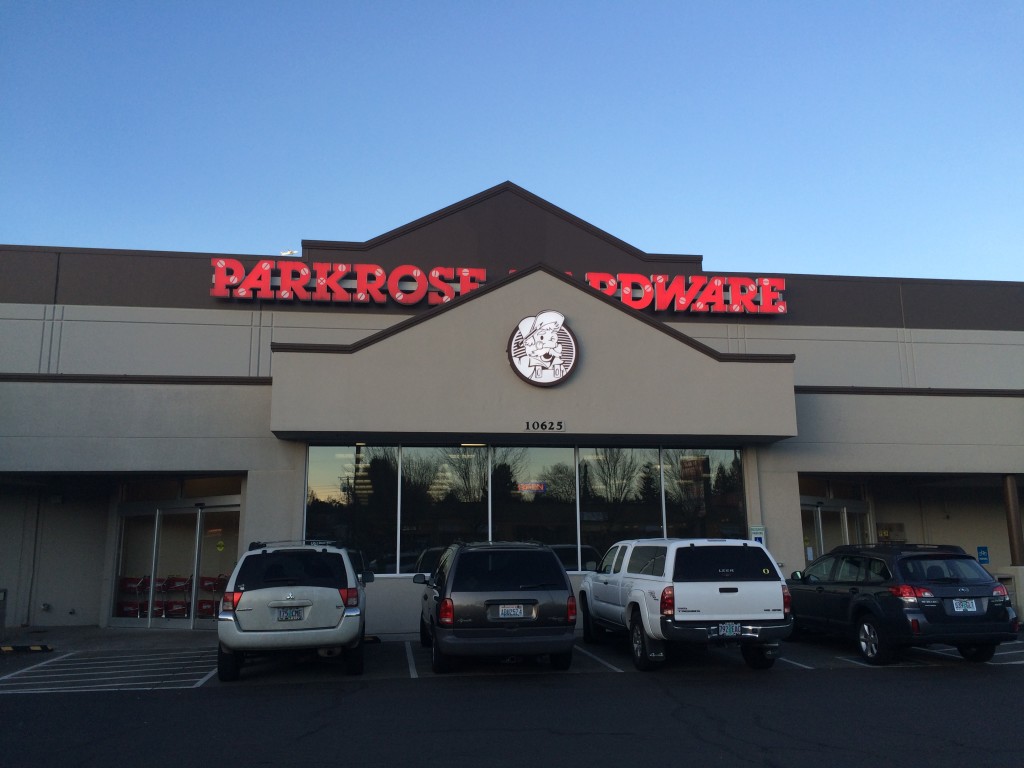 Parkrose Hardware is an Ace franchise, but it is so much more than that. It has a lot of tools, but it always has a lot of staff available to help you at any section of the store. They always have everything we need, and we're able to find it quickly. In addition to all the hardware, they sell grills, paint and gardening supplies, making it as close to a one-stop-shop for us.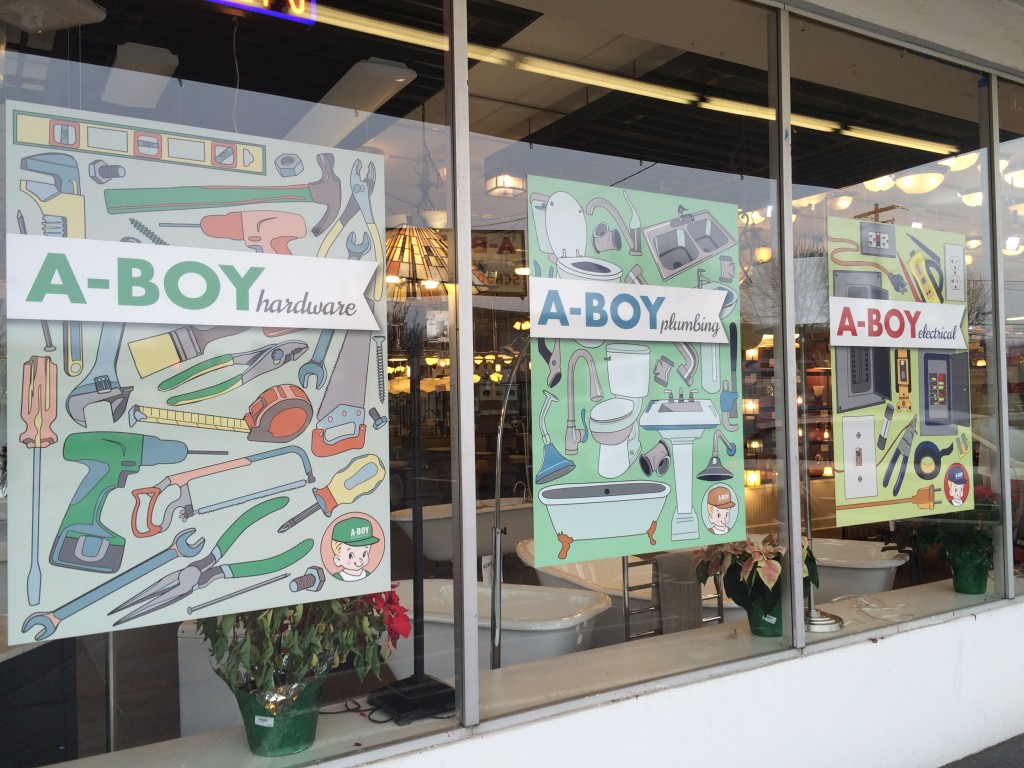 A-Boy tends to be where we go when we have some more specific work needed. Whenever we need to do electrical or plumbing work, we like going to A-Boy. They have most of the equipment and tools there, but more importantly, they're very helpful in those regards. Anyone can paint a wall, but there's a little fear involved when you start shutting off breakers and water valves. The A-Boy staff usually gives me to confidence to know that I'm doing things right and that we're using the right pieces for the job.
Rebuilding Center and Re-store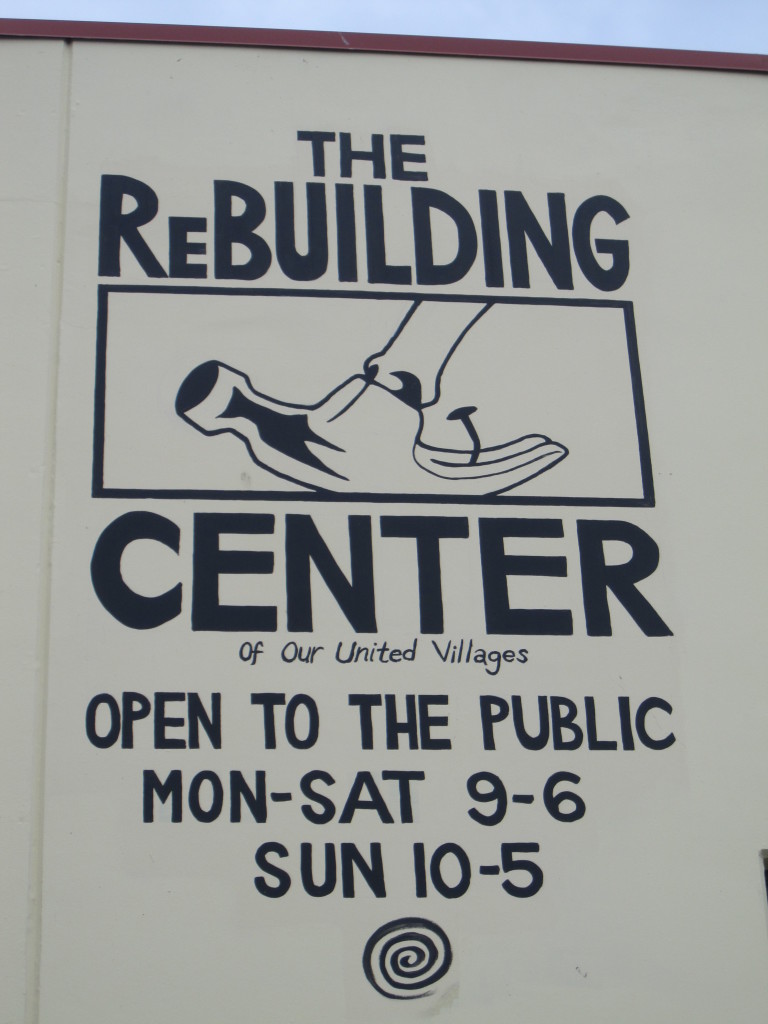 "I Love That Place!" You've seen that bumper stick around, and most everyone agrees that they love the Rebuilding Center. It is almost surreal walking through the place. Seeing rows and rows of old doors, stacks of kitchen cabinets, buckets of light switches, it borders of overwhelming. Everything they have some from either donations or dissembling old houses, so their inventory includes items from every decade.
My suggestion is when price is your biggest factor and you have a little time to dig around, check out the Rebuilding Center. Items we picked up there have been: A workbench for $25, an old victorian window for decoration for $5, a light fixture for $2 and some drawers to slide under our bed for $5. You have to dig around and accept that everything is used and in piles, but it's definitely a fun place to check out.
Personally, we like ReStore a little more. It's a store that raises funds for Habitat for Humanity and works exactly like the Rebuilding Center. They take donations of materials and hardware and resell them. While the Rebuilding Center is a real destination spot, we find we enjoy ReStore a little more. It's like comparing the Goodwill Bins to the an actual Goodwill store. The Rebuilding Center is fun, but we always feel like it's a game and we have to dig around for things. ReStore is smaller, is laid out better and has higher quality items. In the end, it's a balance of time vs. money.