Two paws up for this new dog training shop in the Pearl District. We've been running, jumping and weaving our way through their agility one course.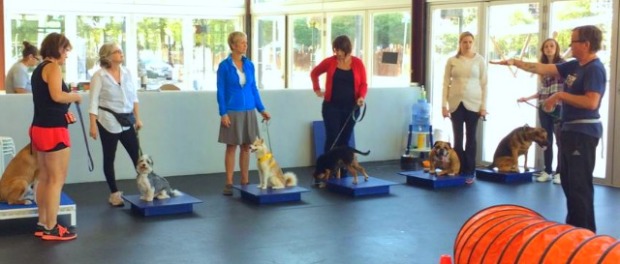 UPDATE APRIL 2015: UNFORTUNATELY THE ZOOM ROOM IS NOW CLOSED. SPIKE AND I MISS IT ALREADY.
If you have a dog and you want to give them a good time, check out the Zoom Room in the Pearl District. First of all, I want to say they have given me NO COMPENSATION for this post. This is all from the heart based on my first hand experience. I first heard about the Zoom Room while walking spike one day in the Pearl District. It was still under construction and the sign for agility classes grabbed my attention. Spike is 6 years old now and I've been wanting to try out agility since he was a puppy. He naturally likes to climb on things, and jump over stuff, so I've always thought it would be a good fit for him but the nearest classes was able to find were in Woodburn or Forest Grove.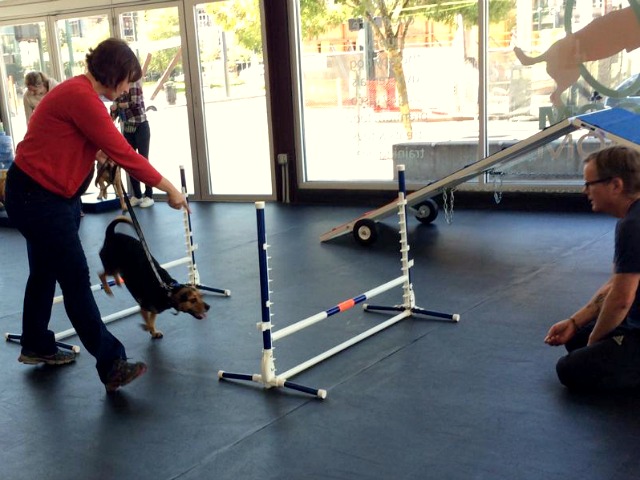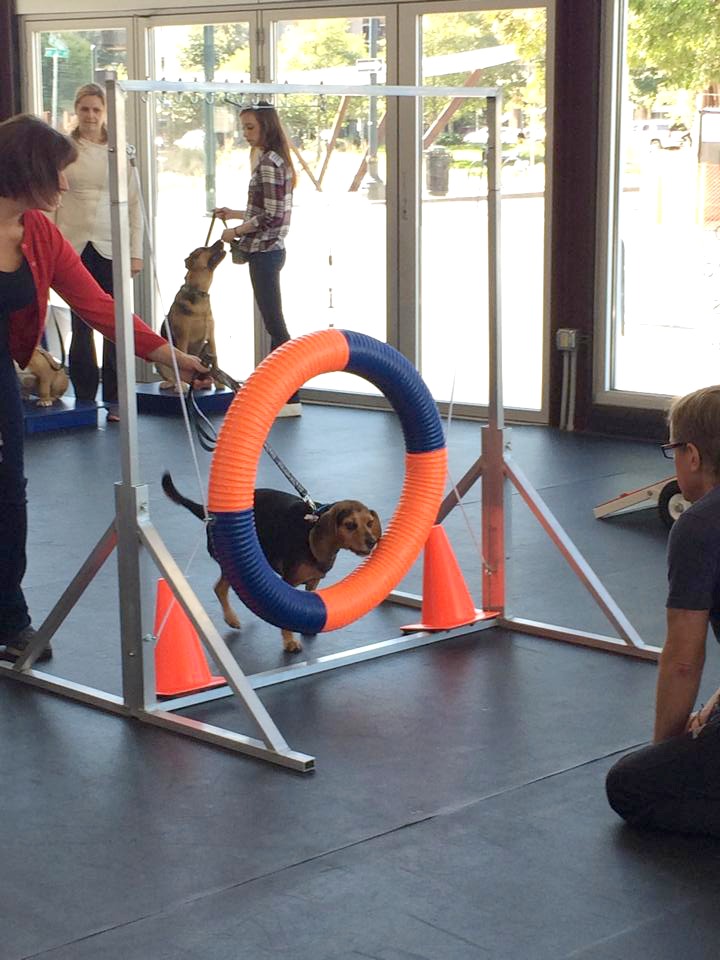 So we signed up for a 4 class package at the Zoom Room after going through an orientation and evaluation. The orientation was an owners only class where they just tell us about the facility and how the classes work. The evaluation was optional and cost $25, but it made me feel more comfortable I was getting in the right class since Spike has never had any formal training. We were placed in Agility 1 and the fun began! They offer 3 levels of Agility, but also a number of basic obedience classes, some other unusual classes Urban Herding and scent training as well as specialty classes for big dogs and puppies.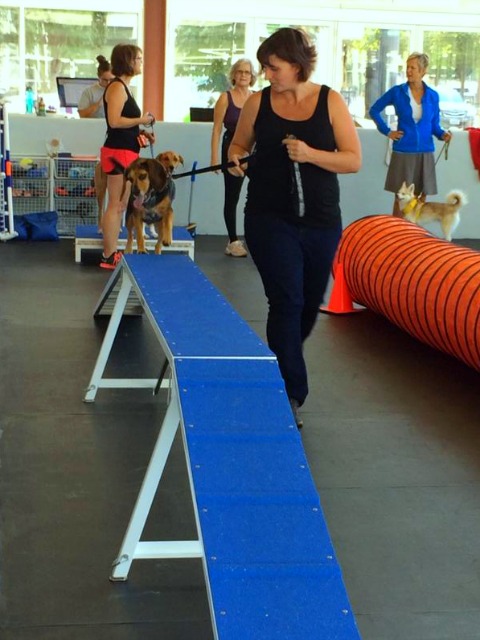 So far we've been loving agility. Our classes have varied from 6 dogs to 2 dogs. The teacher is incredibly kind and caring, he believes in reward training, so it's all about treats and praise. In Agility One you will learn: jumps, tire, a-frame, dog walk and tunnel, plus get started on the weave. I guess the weave is the most challenging obstacle for dogs so it take a long time to learn. Spike took easily to all the equipment except the tunnel. He's not a fan, but after three classes he's running through it, although still with a little hesitation.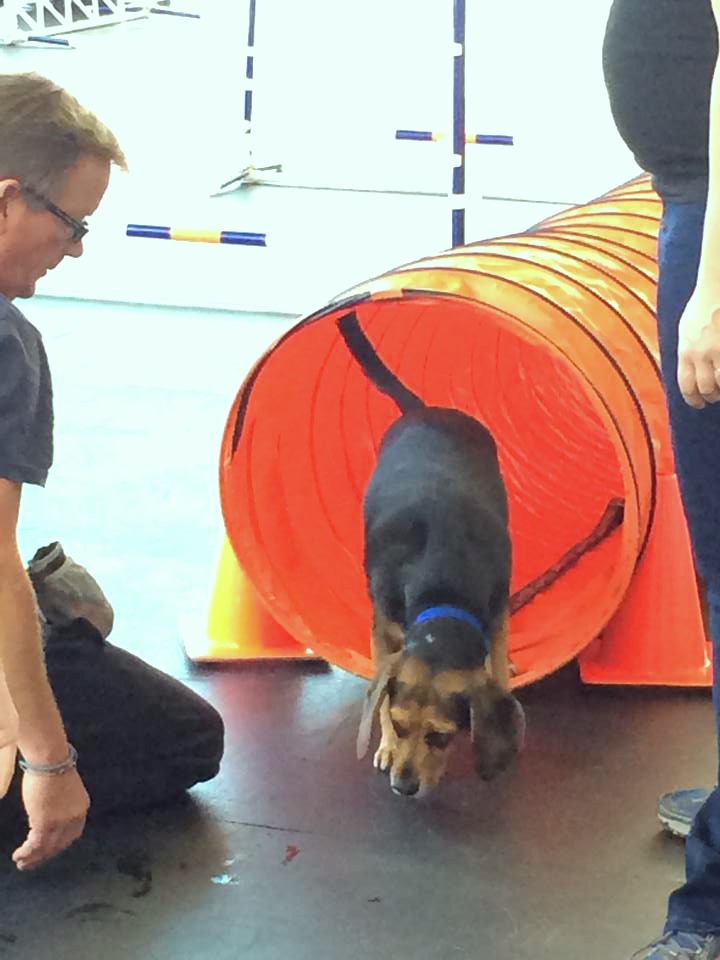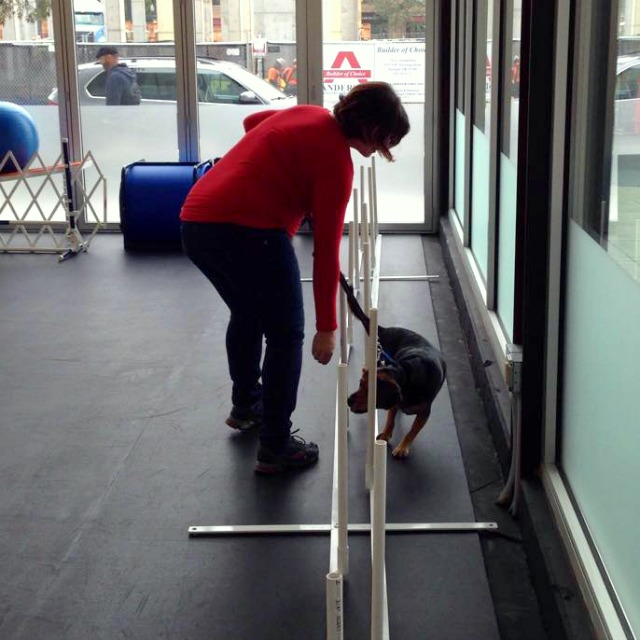 We just graduated to Agility 2, and I might buy a couple more classes before the baby arrives. It's been a really great bonding experience for both of us, plus agility includes a lot of obedience training so I'm hoping those skills will benefit us when baby gets here. Overall I highly recommend the Zoom Room. Not only is the training top notch, but the places is beautiful and clean with big windows and lots of space that includes a private gym and a little pet supply store. They also do a great job with social media (which is where I got all these photos.) They frequently take pictures of their classes then post them on Facebook, so even my family has enjoyed seeing Spike in class. If you are looking for dog training, check them out.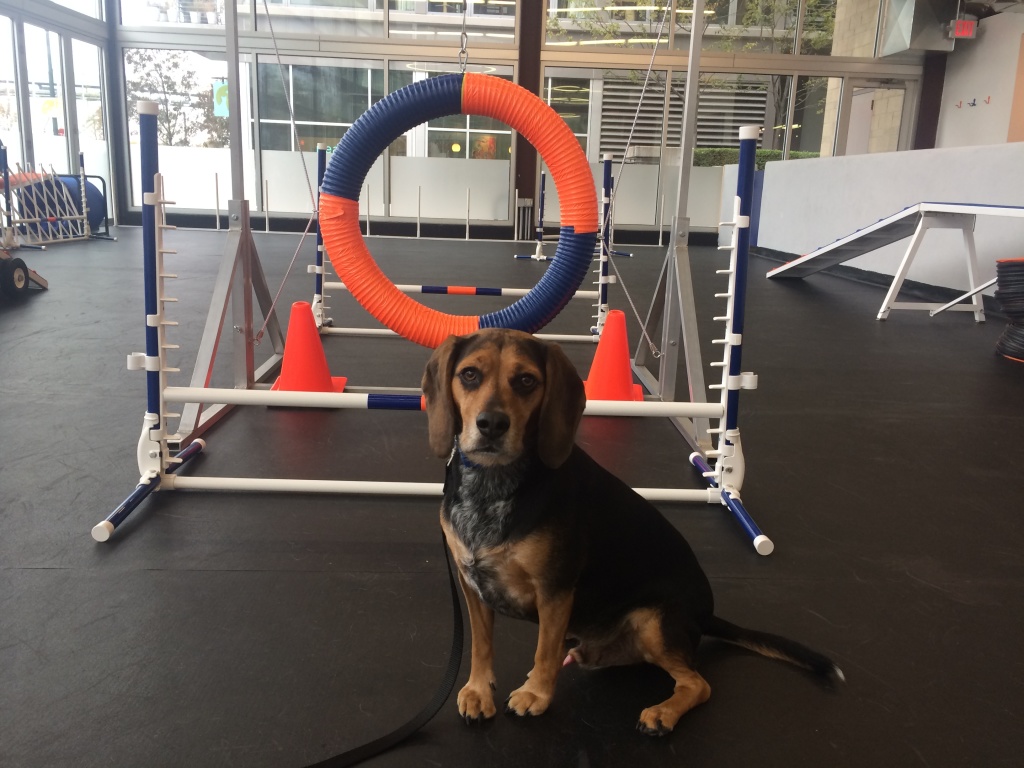 ZOOM ROOM
1210 NW 10TH AVE
OPEN 7 DAYS A WEEK: SEE WEBSITE FOR HOURS