Find out what the downtown Portland restaurant Picnic House is all about.
I think I'm totally late to the  Picnic House party.  It's been around for a few years and I'm astonished that I never felt the need to visit before.  It is a charming little gem!  Now I'm no expert, because I've only been once for lunch, but our little group had a lovely time.  We did make reservations, which was  good thing because it's busy at noon on a weekday.  Just a block away from Director Park, this is a hot spot for business lunches and friends.  Ladies who lunch?   The decor is really fun too a combination of quirky and classic, all  inside the lobby of an old hotel.
Since it was POURING rain while we ate, all of us ordered the same combo, soup and a sandwich.  How can you resist soup when the place is damp and seamy from everyone's wet umbrellas and coats?  They have a nice little lunch system of soups, salads and sandwiches.  For $12 you can get a choice of two.  I went with the wild mushroom soup and a BLT.  They were both excellent, but the mushroom soup really made me swoon.  Talk about comfort food.  Others ordered the italian meats, tomato-onion, and roast beef sandwiches.  I didn't taste anyone else's sandwich, (sharing sandwiches is tough don't you think?) but the other two soups, tomato and pumpkin were great as well.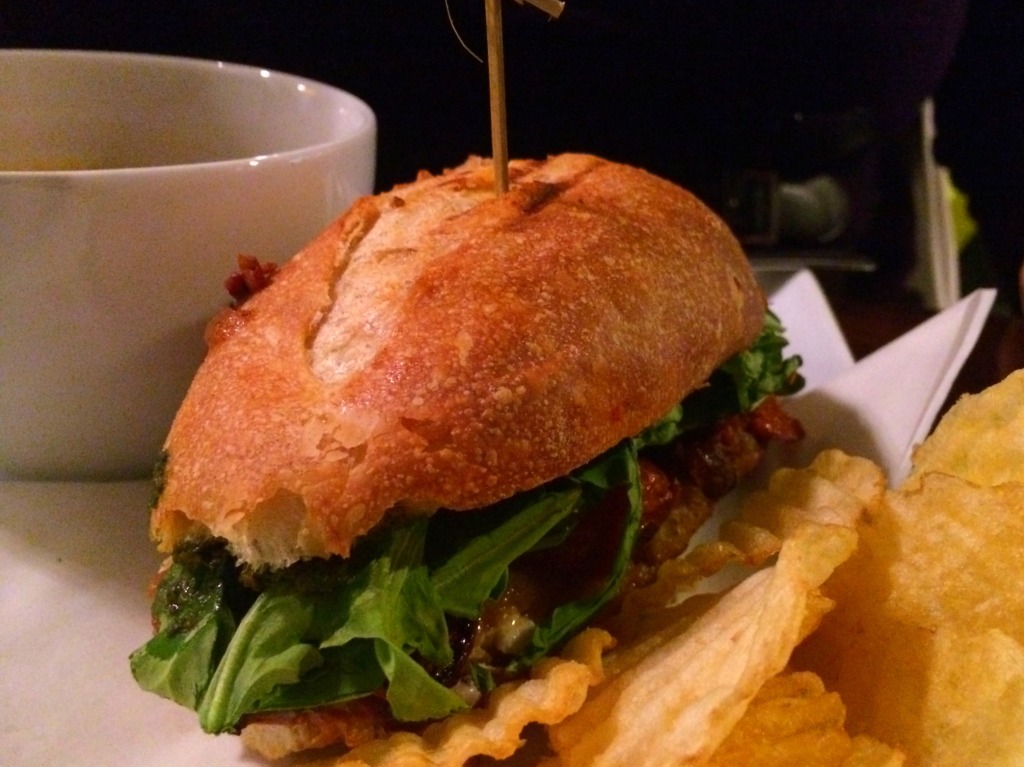 Overall a lovely little spot, for an easy and classy lunch.  Great for ladies, great for a date, great for clients.  I would love to stop by again to check out the dinner.  I've also heard that they have a great dessert menu, perhaps another stop for my Dessert Project?
THE PICNIC HOUSE
723 SW SALMON
LUNCH & DINNER MONDAY-SATURDAY 
CHECK SITE FOR HOURS
pic