Can I eat here every day? Please? I love this place, inside and out.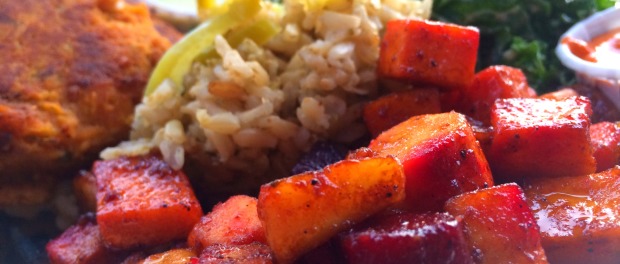 I can not get enough of this place.  I could eat lunch here every day and be satisfied.  I have been a life-long meat eater, but if I could eat like this everyday, I think I could give it up.  It's healthy, affordable and delicious.  The Sudra is a Vegan/Vegetarian Indian place in "The Ocean" complex on NE 24th & Glisan.  It's shares the complex with Uno Mas, Slowburger, 24th & Meatball and Pie Spot (right around the corner).  If you haven't been to this spot, go check it out while the weather holds.  It's has great outdoor seating, kind of a  combination of restaurant and food cart pod.
But back to the The Sudra.  This is an indian restaurant, but nothing like the buffet serving places you may have been to in the past.  Their menu is small but exciting although a little hard to decifer.  I am not that familiar with Indian food so I needed them to define a number of the words like pakora, dosa and poori.  My last visit was with my two girlfriends. We ordered the dosa, chickpea cutlet and poori plates.  Each plate has the main item, along with 3 sides and a couple chutneys.  I love the roasted red pepper and cashew, I could put it on everything!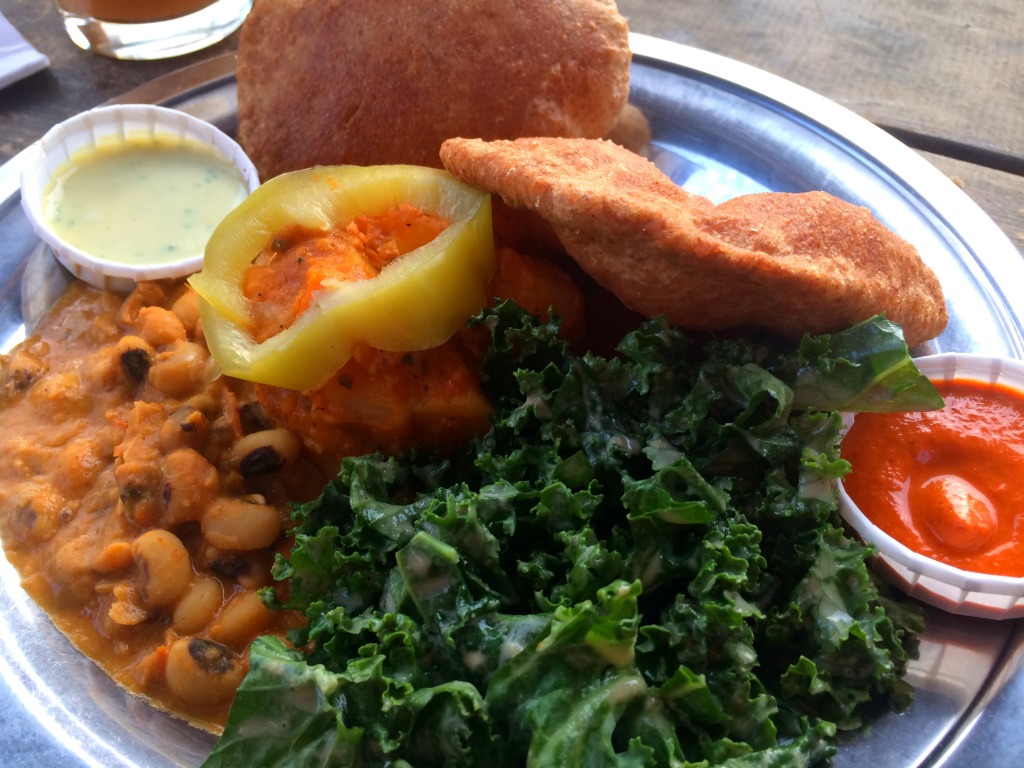 They also have a nice selection of cocktails and non-alcoholic drinks.  Since I'm pregnant and not drinking, I was really excited to see a "Mocktail" menu.  I hate the work Mocktail but I'm glad to have the options… I'm getting really tired of regular sodas.  I ordered the "Pip" which was so good I'm going to try to imitate it at home: apple cider, chia and ginger soda.  Spicy and yummy.  They also have a few house-made sodas and a big selection of teas.
The food comes out fast and at least SEEMS really healthy.  I have been three times now and plan to go many more.  I hope you check it out.
THE SUDRA
2333 NE GLISAN
SUNDAY-THURSDAY 11AM-11PM, FRIDAY-SATURDAY 11AM-12AM