Check out this cute new taco shop on NE Alberta. It's stella!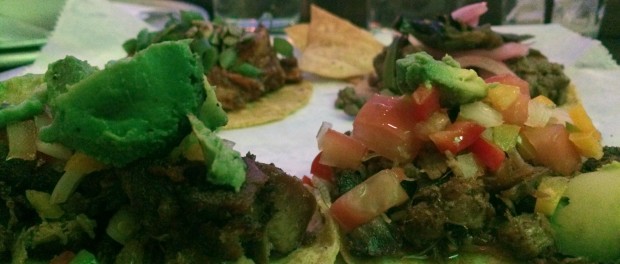 We finished up Labor Day weekend, with some tacos.  Specifically Stella Taco, a new little place that just opened on NE 30th & Alberta.  It was good!  We ordered a pile of tacos along with some chips and avocado, a couple horchatas (my favorite!).
We ordered at the counter and got our drinks right away.  I was  little annoyed that the chips didn't come as fast.  We had to wait for about 15 minutes… I was really hungry so that was a little frustrating.  But the avocado was great.  Mixed with some veggies, chopped up, then served in it's own skin.  I could have gone for a little more avocado, but that's how I always  feel when avocado is involved.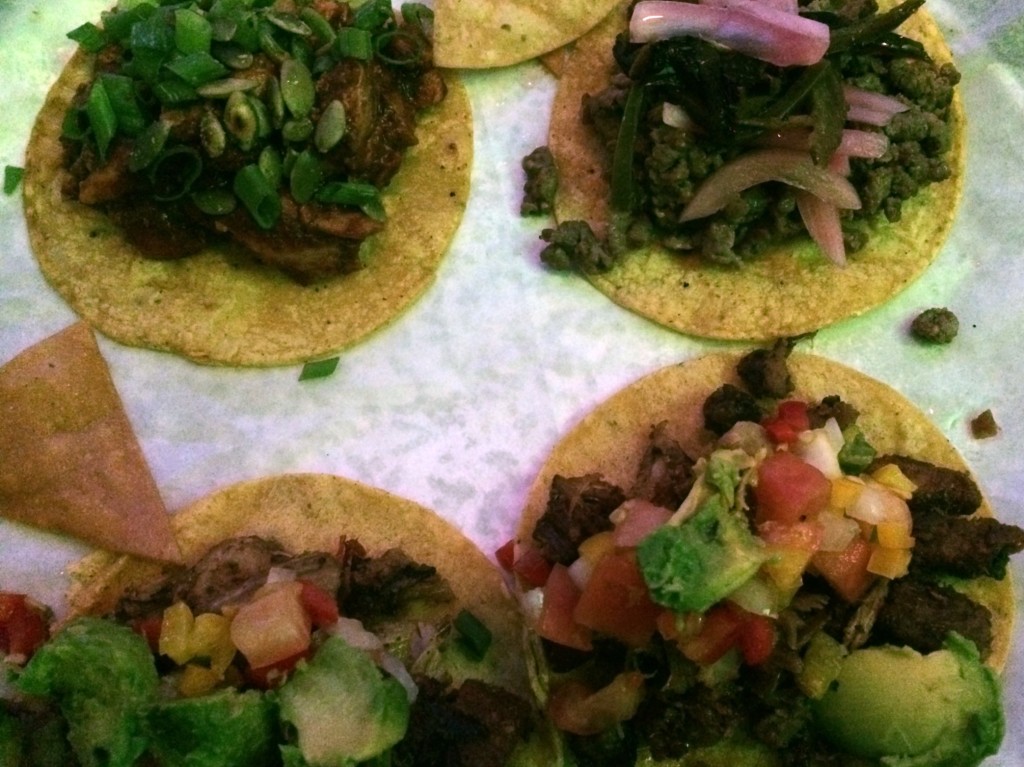 Then there's the tacos.  I was expecting a lot because they pretty much only serve tacos (no enchiladas or burritos here) but they fell just the tiniest bit short for me.  The carnitas had a great flavor, really smokey but it was a little dry.  The mole was nice and moist and yummy.  The brisket was good, but it was topped with a really spicy relish, that was too much for me.  There were a selection of salsas on the table… They might have helped with the dry meat,  but didn't think about it until afterwards.
It sounds like I didn't like this place.  I did!  It's just that I've been eating at a lot of fancy taco places lately that are setting the bar really high, like Mi Mero Mole.  Plus, I did think the service was a little slow.  But overall, we had a nice meal.  The inside has a really cool modern mexican look that felt really fresh and fun.  And  I love their logo featured in a cool temporary tattoo.  So if you're on Alberta, give it a shot.
STELLA TACO
2940 NE ALBERTA
OPEN 11AM-10PM