Oregon Renaissance Festival
Huzzah! Three cheers or Oregon Renaissance festival. A month long fest in Hillsboro and a great excuse to wear costumes and drink beer.
UPDATE APRIL 2016: Unfortunately this festival has been discontinued.
What do you think of when you think of a Renaissance Festival? I think of women in corsets, men in tights, turkey legs, lutes, and people dancing the May Pole. I think of a beautiful setting in the woods, with eating, drinking and dancing. Perhaps some sword fights and people on horses. There are a lot of expectations that come with a Ren Fair, expectations that could fall very flat, if not done right. So does the Oregon Renaissance Festival live up? We went to check it out.
It's held each year at the Washington County Fair grounds, which is nice and accessible, but not exactly beautiful. On the plus side, the parking was ample, even though the Oregon International Air Show was going on right next door! After paying the admission ($16 for adults, not cheap) I was a little worried, it looked kind of lame! Oh no! But we only had to walk a little deeper, to see that it was going to be fun. Again, the setting leaves a little to be desired, especially at the end of the summer when everything is dry and parched but we all ended up having a lot of fun.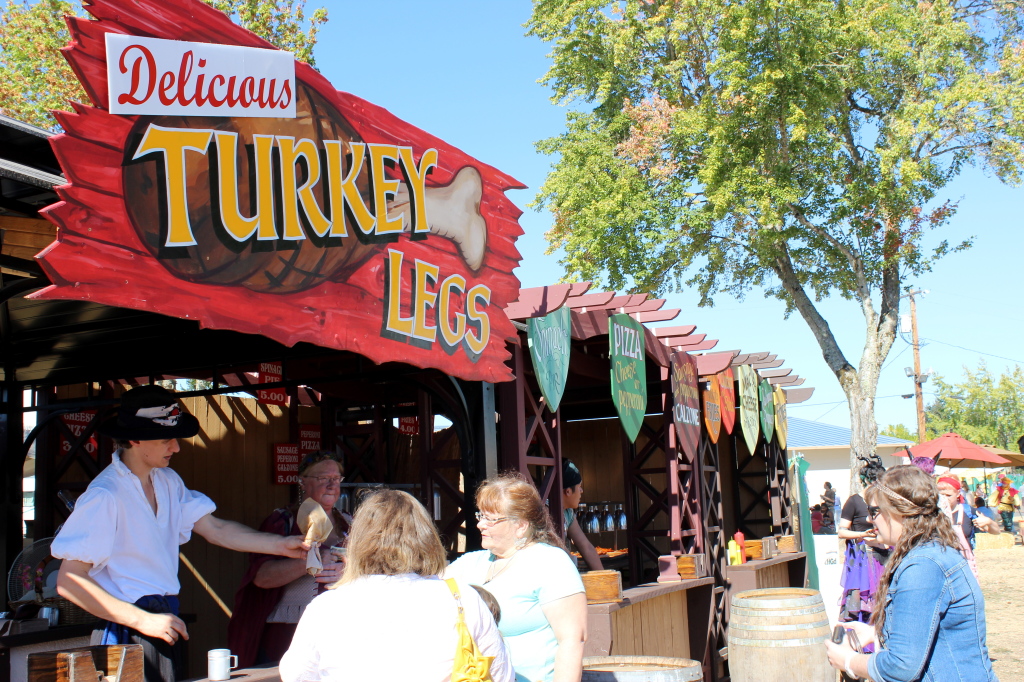 First thing we noticed, the place is full of "pubs". Little beer stands are all over the fair. It's so nice to be able to walk around with a beer in hand, rather than be confined to a beer garden. Plus they were sampling mead, which seemed fun and festive. Not that I was drinking any of it, bottles of water for this pregnant lady, but I still appreciate not being stuck in a beer garden.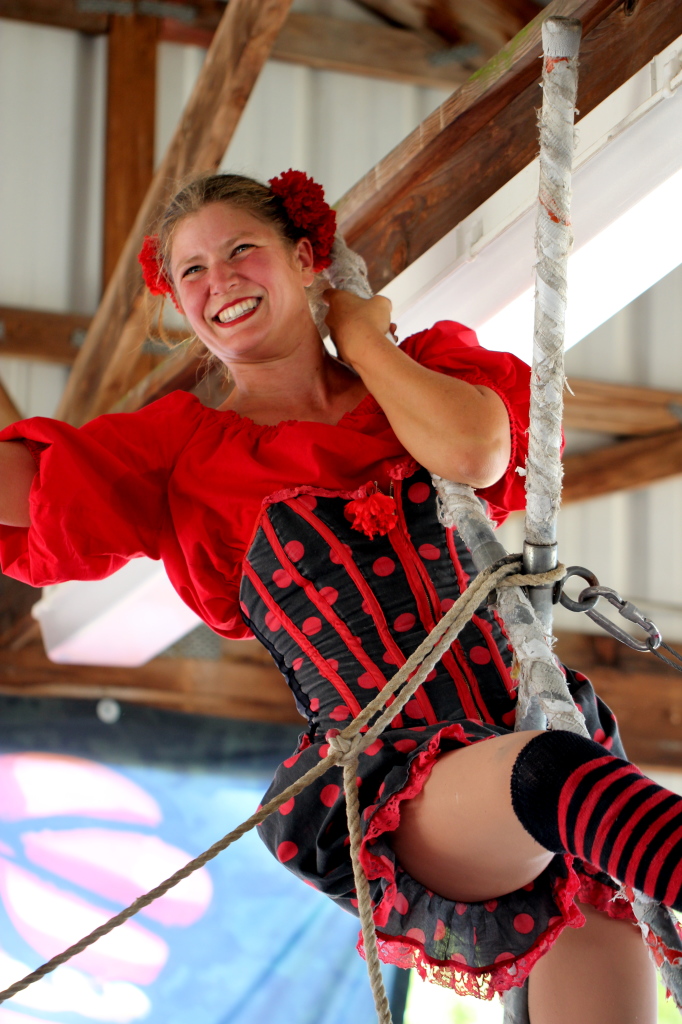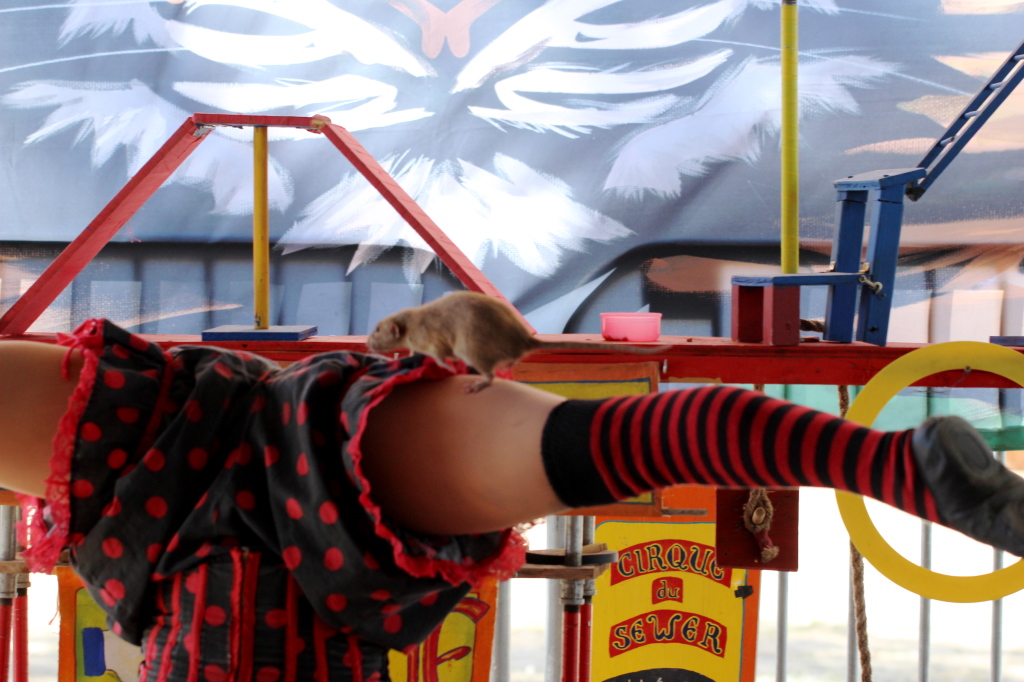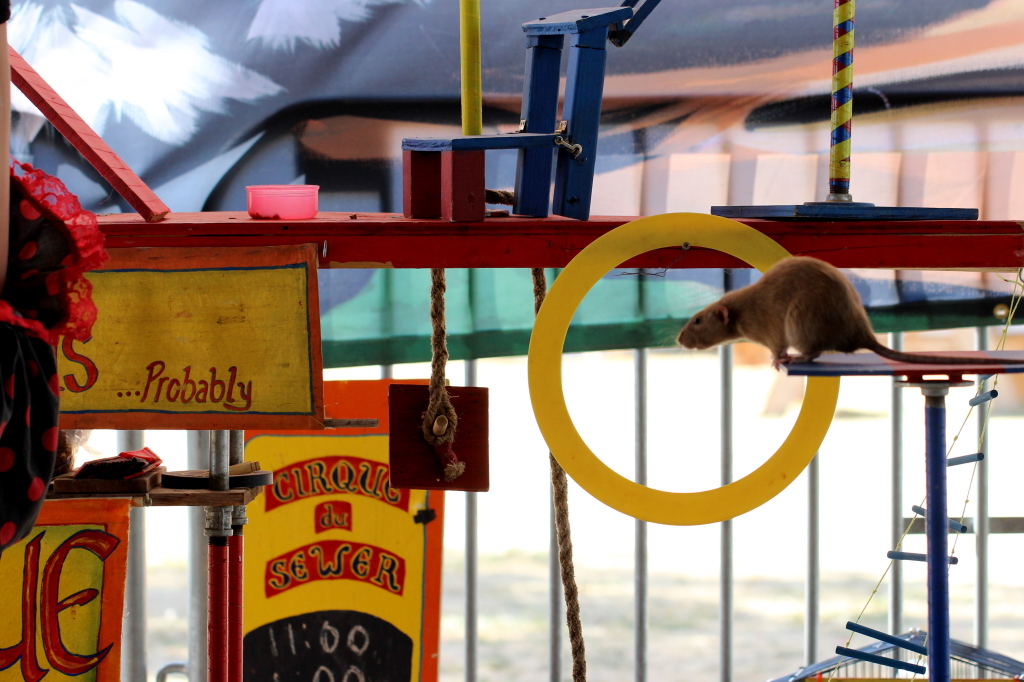 After getting our drinks, we headed straight for a show. Cirque Du Sewer, was our choice, a Rat Circus! It was fantastic and ended up being the highlight of our visit. A very charming acrobat woman with 5 rats that did little "tricks". It was just and funny, yes, a little silly but who is anybody kidding, this is Ren Fair.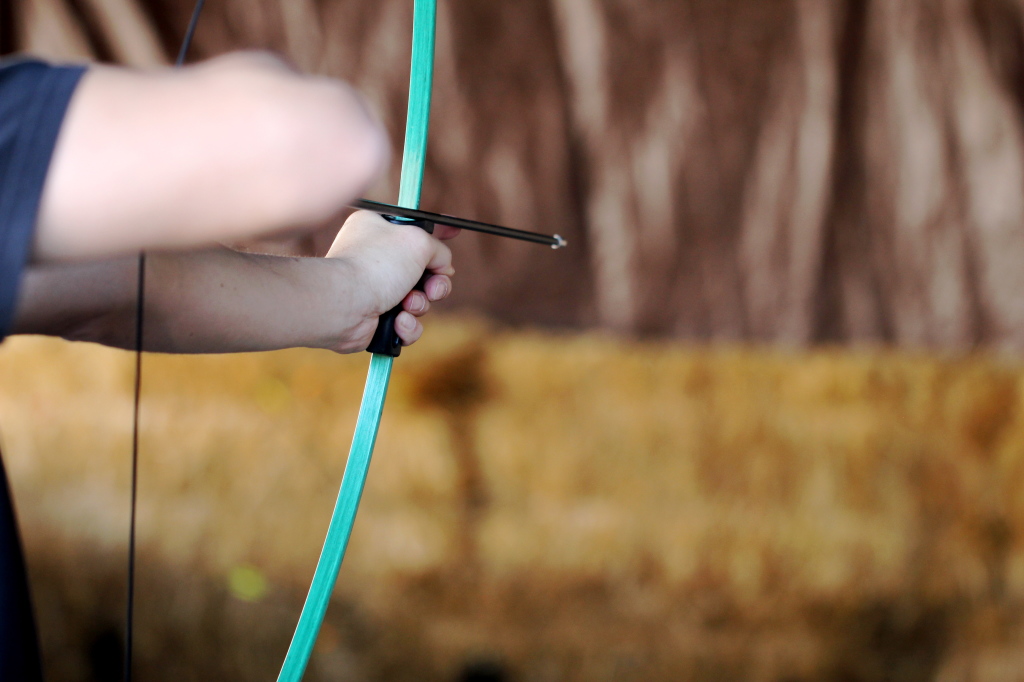 The festival is full of fun carnival style games all with a Renaissance twist. Archery, knife throwing, cannon shooting, and tomato throwing. We had fun with that, the jester in the stocks hurls insults at you, while you hurl tomatoes at him. It was great but none of us got anywhere near hitting him. There's also a big pool with mermaids that pose for photos with you. Very sweet.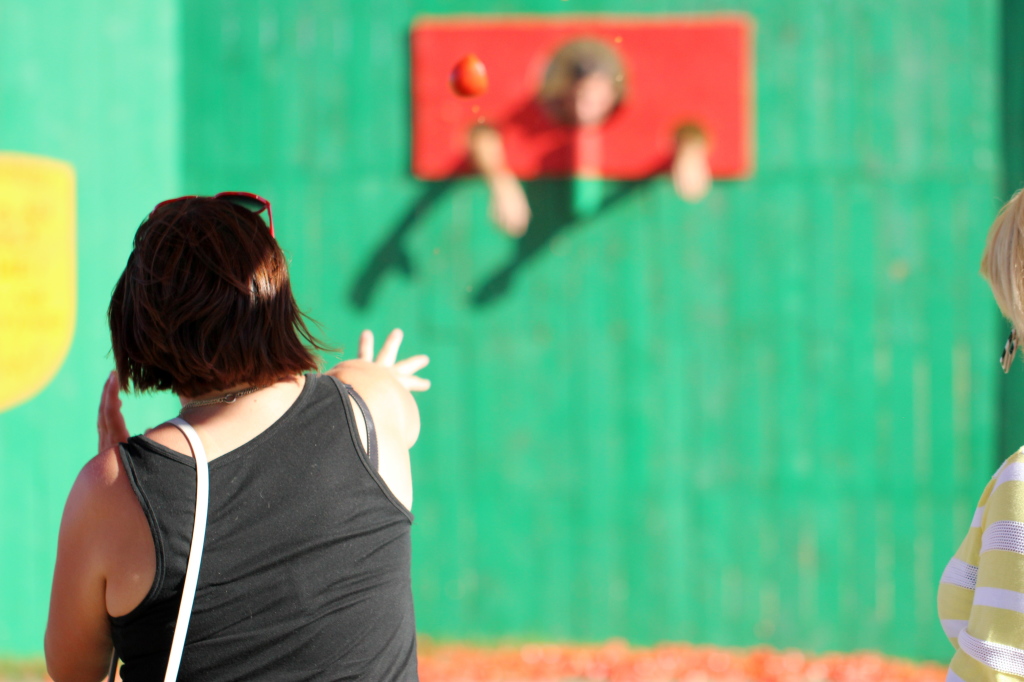 Of course, it's not a Renaissance Festival without costumes. All the performers and staff are in costume and in character, they offer costumes to RENT or you could buy one. There were a couple big stands with clothes for sale. I wish i had thought to look at the price to rent, that might be really fun.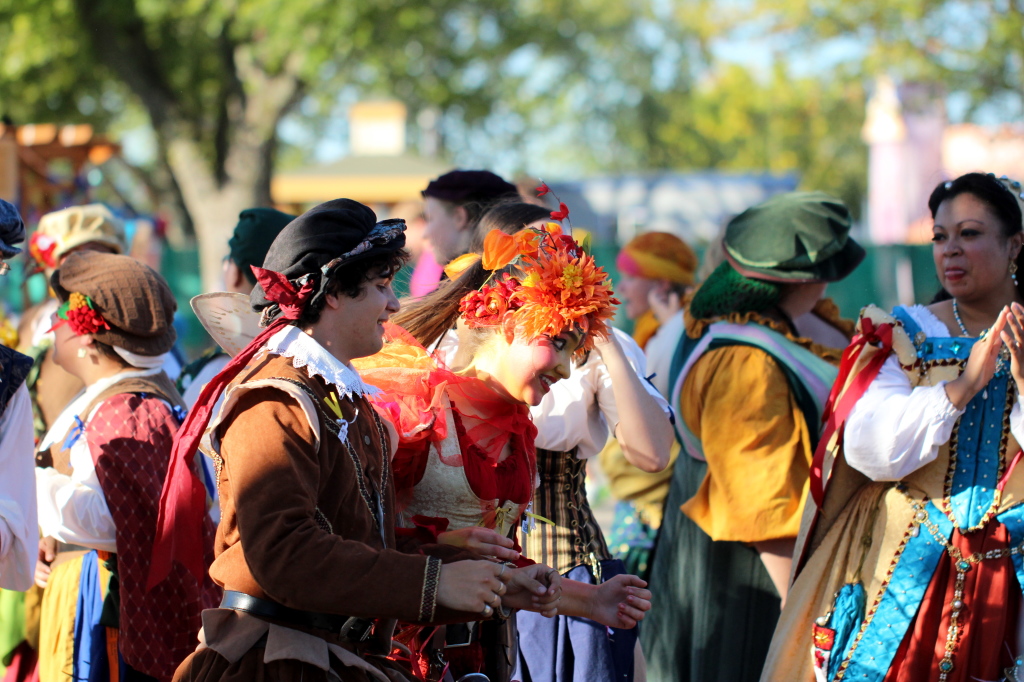 We topped the entire day off with a joust. Four men on horses try to take each other out with sticks. There is armor, horses, squires, a queen and eventually sword fighting. It was all very staged but fun. The night who was fighting for our section Sir Richard won!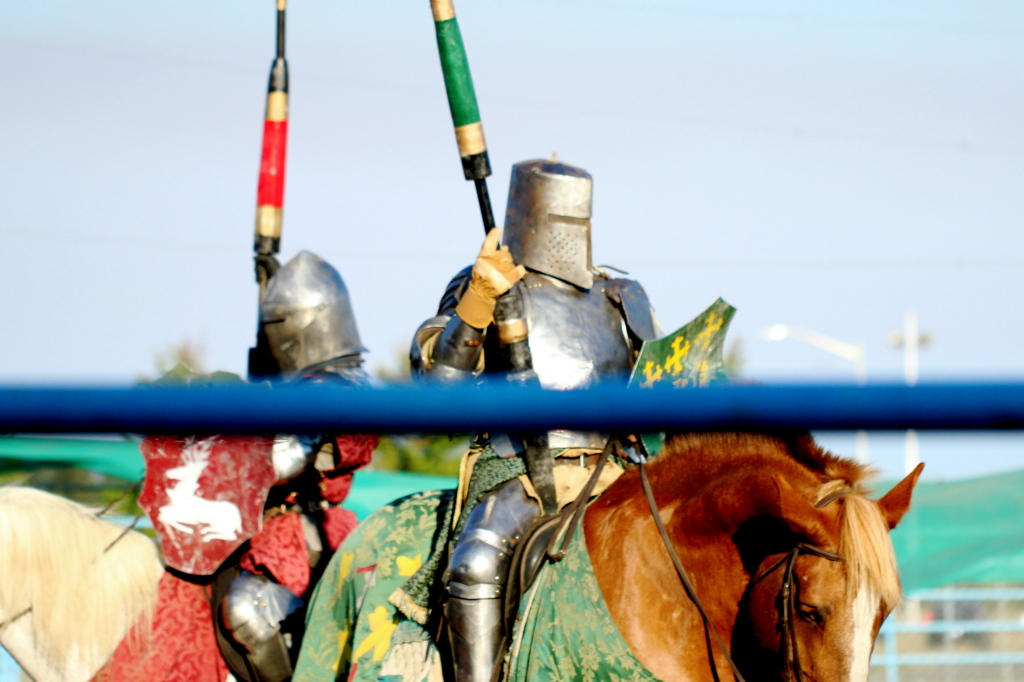 So did this live up to my dreams of what a Renaissance festival could and should be? Yes. Mostly. The location needs a little work, but the rest was great, from the games to the food to the costumes. But the highlight is still the Rat Circus. Don't miss it.
Sadly the festival is already over this year. Look for it in 2015.
OREGON RENAISSANCE FESTIVAL OF HILLSBORO
SEPTEMBER 2015
WASHINGTON COUNTY FAIR GROUNDS